Intel's obituary: Gordon Moore, co-founder and creator of Moore's Law, dies at 94
On March 25th, Intel issued an obituary stating that co-founder Gordon Moore (Gordon Moore) passed away peacefully at his home in Hawaii on Friday, March 24th at the age of 94. The official subtitle is that Moore pointed out the direction for the future of the semiconductor industry, and he was enthusiastic about philanthropy in his later years.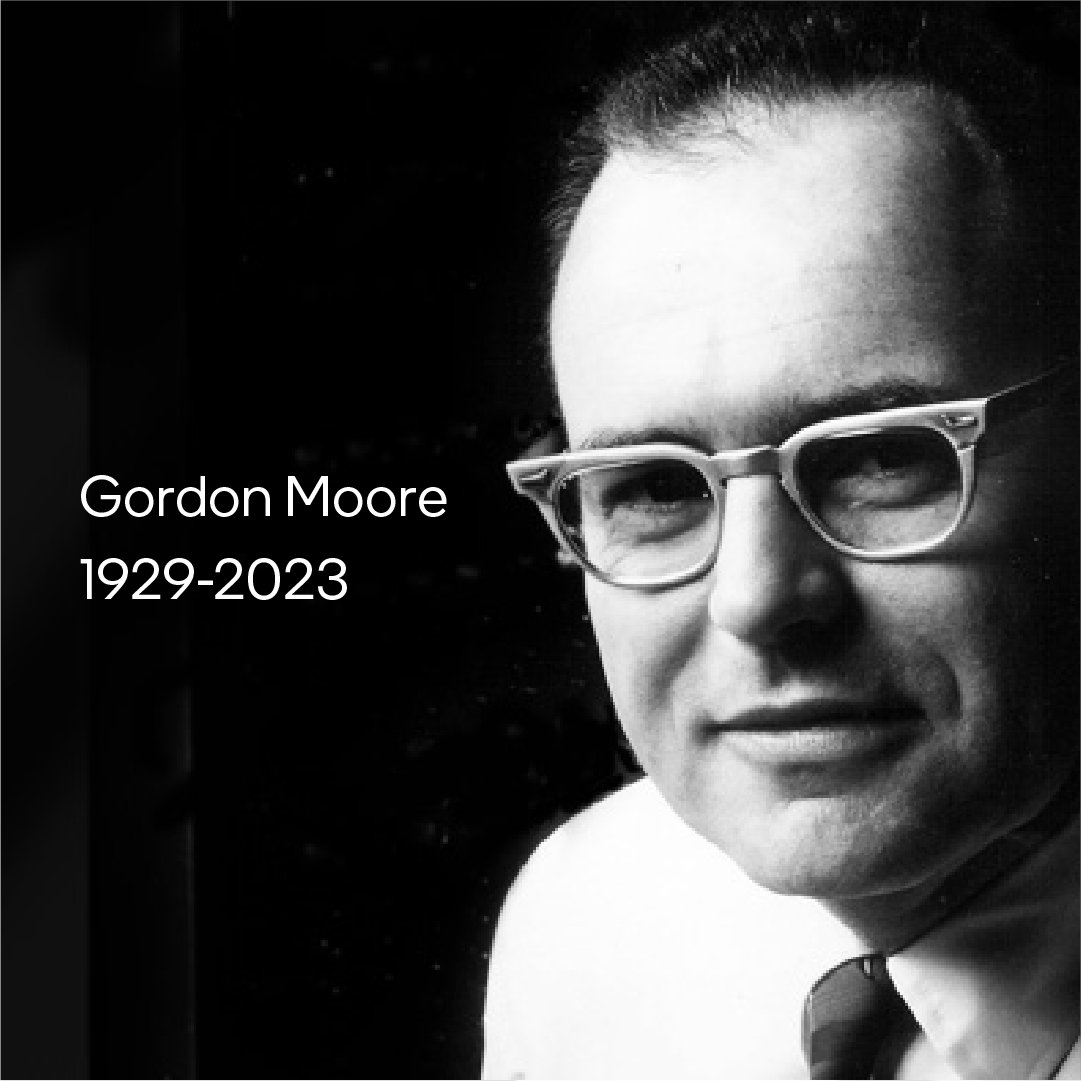 Gordon Moore co-founded Intel with Robert Noyce in 1968 and served as corporate vice president before becoming president and CEO in 1975. Eventually, the "Intel Inside" processor was applied to more than 80% of the world's personal computers.
Gordon Moore once proposed the famous "Moore's Law": When the price remains unchanged, the number of transistors that can be accommodated on an integrated circuit will double every 18-24 months, and the performance will also double. In other words, the computer performance that each dollar can buy will more than double every 18-24 months. (Source: IT House)

Cook talks about the acceleration of AI innovation: inventors have a responsibility to ensure that technology is used correctly
On March 25, at the 2023 Annual Meeting of the China Development Forum, Apple CEO Tim Cook said: "Innovation is developing very fast in China, and I think it will accelerate again."
Cook said that the current pace of global innovation in artificial intelligence and other aspects is very rapid, and these technologies will have a major impact on human beings. As the inventor of technology, we must ensure that people use these technologies correctly so that technology can help human beings. He believes that this is a very heavy responsibility for any technological inventor.
At the meeting, Apple announced an increase in its donation to the China Development Research Foundation to 100 million yuan to create growth opportunities for teachers and students across China. Apple's new donation of 50 million yuan will fund the three-year "Smart Gardener" project, focusing on digital teaching in underdeveloped areas in China, which is expected to affect more than 120,000 teachers and more than 2 million students. (Source: The Paper)
Microsoft warns: new AI tools must not use Bing database, otherwise access will be restricted
On March 25, according to Bloomberg News, people familiar with the matter revealed that Microsoft said that if search engine competitors continue to use Bing search data as the basis of their own AI chat products, Microsoft will prevent these companies from obtaining relevant data. It is reported that Microsoft has told at least two customers that using the Bing search index database to provide information for its AI chat tool violates the terms of the contract, and Microsoft may terminate the licenses that provide these companies with access to the database.
Currently, Microsoft licenses the data in its Bing search index to only a few companies that provide web search, such as Apollo Global Management Inc.'s Yahoo and DuckDuckGo. (Source: Sina Technology)

Zhou Hongyi: The gap between China's big language model and GPT-4 is two or three years, and GPT-6 may be conscious
On March 25th, the 2023 China Development Forum opened. Zhou Hongyi, the founder of 360 Group, said that the gap between the technical level of China's large language model and GPT-4 is 2 to 3 years. At present, the technical direction of GPT has been clear, and there is no Insurmountable technical obstacles, Chinese enterprises should adhere to the spirit of long-termism and catch up.
Zhou Hongyi predicts that GPT6 to GPT8 artificial intelligence will generate consciousness and become a new species. In the future, the artificial intelligence large language model may realize self-evolution, automatic update system and self-upgrade, or exponential evolution capability, and human beings will face unpredictable security challenges. (Source: 21 Finance)
Yikatong launched the Antora 1000 / Pro computing platform, and the Lynk & Co 08 car is equipped with it for the first time
On March 24, the first ECARX Tech Day 2023 was successfully held in Wuhan Sports Center with the theme "Enable&Accelerate". At the press conference, the ECARX Antora series computing platform was officially released, which is named after the landmark peak of the Rocky Mountains.
Antora computing platform has two core products, Antora 1000 and Antora 1000 Pro. Antola 1000 has car-level functional safety and information security solutions and certifications, supports rich smart cockpit hardware configurations, and integrates dual HiFi 5 independent DSPs. Antola 1000 has been selected by FAW Hongqi and is planned to be used in mass-produced models.
Antola 1000 Pro has stronger performance and is equipped with two high-computing modules. Through the high-speed interconnection bus SE-Link customized by Yikatong, it can fully cooperate at an ultra-high-speed transmission rate to further create an integrated experience of cabin and mooring. Antora 1000 Pro and Meizu Flyme Auto car-machine system will be launched together on the Lynk & Co 08 model, which is expected to be released on March 30. (Source: IT House)
Twitter will remove the traditional blue V verification badge starting April 1
Twitter Inc. said it would begin removing the traditional blue V badge on April 1 for users whose accounts were verified before Elon Musk took over the platform.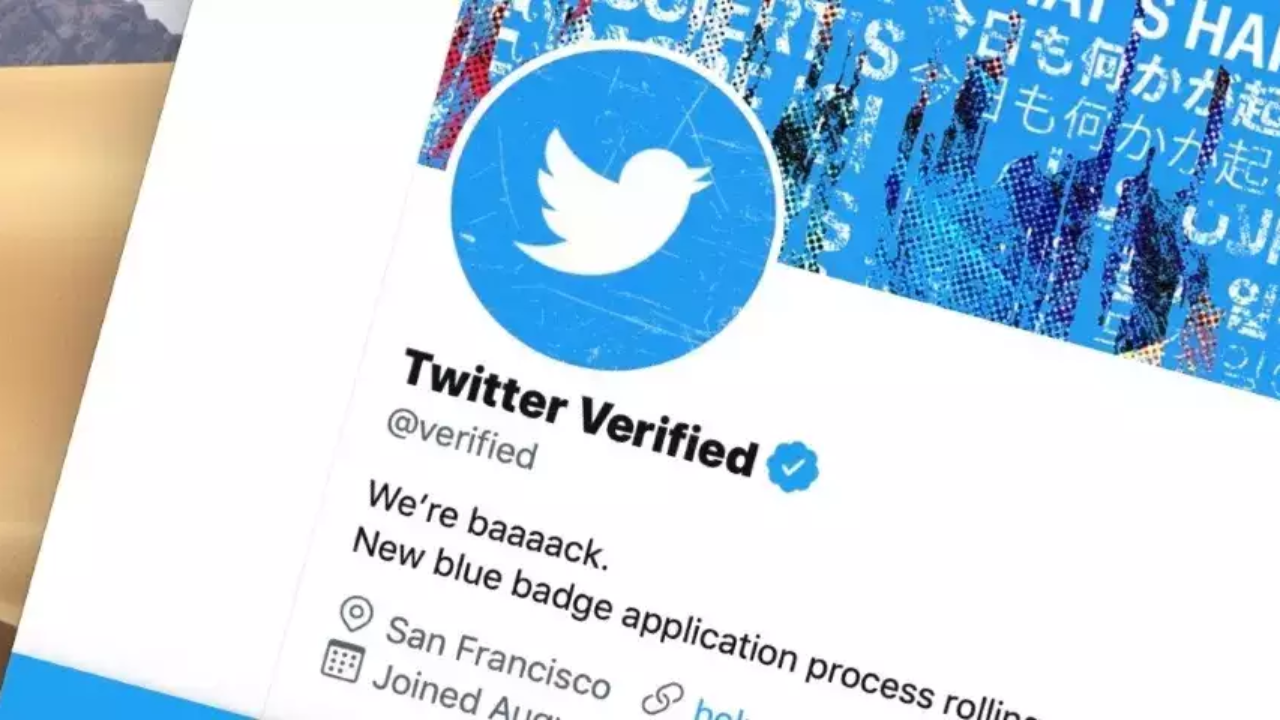 Under the former leadership, Twitter verified for free accounts it deemed well-known and trustworthy, including those of politicians, journalists, entertainers and other users. The company puts a blue V next to the names of verified users, making them more prominent in interactions on the platform.
Since November, the traditional blue V badge has coexisted on the platform with accounts verified through Twitter Blue, a subscription service that Musk has touted. For $7 a month, any user can get verified with Twitter Blue, get the blue V checkmark, and other perks. (Source: Wall Street Journal)
National Research Center: The digital economy accounts for more than 40% of GDP, maintaining a high growth rate of 10%
On March 25, Wang Wei, director of the Market Economic Research Institute of the Development Research Center of the State Council, was at the 2023 annual meeting of the China Development Forum. He said that in 2022, the scale of China's digital economy will exceed 50 trillion, accounting for more than 40% of GDP, and will continue to maintain a high growth rate of 10%, becoming a key driving force for stable economic growth.
Among them, the scale of China's digital industrialization has reached 7.5 trillion, which has continuously spawned new industries (56.540, -0.30, -0.53%), new formats and new models, and is moving towards the global high-end industrial chain; the process of industrial digitalization continues to accelerate, and the scale has reached 31.7 trillion. The level of digitalization in industry, agriculture, and service industries continues to improve. (Source: China Business News)

Meituan registers a new patent for the helmet of the takeaway delivery person: you can answer the phone without taking off the handle
On March 25, the patent for "Helmet Interactive System" applied by Beijing Sankuai Online Technology Co., Ltd. (Meituan) was authorized. According to the abstract of the patent, the helmet interactive system includes a helmet and an operation terminal, the helmet and the operation terminal are wirelessly connected, and the operation terminal includes operation buttons. Wherein, the operation terminal is used to be installed on the handlebar of the rider riding the vehicle, and the operation terminal is used to control the function of the helmet.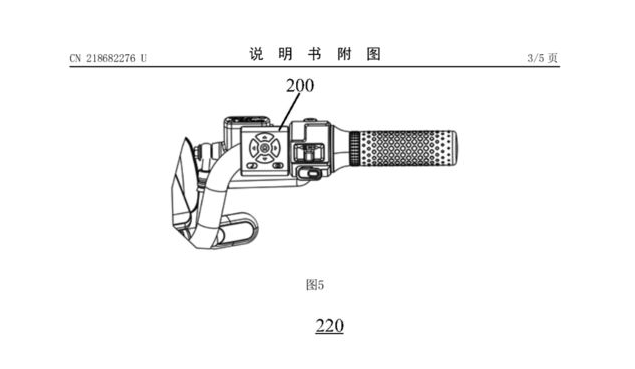 The button module includes control of answering/hanging up/outgoing calls, taking pictures, selecting orders, selecting riding routes, etc. When delivering food, riders do not need to take out their mobile phones to perform a series of operations, which saves delivery time and improves delivery. meal efficiency.
In addition, the camera on the helmet can also be used for driving records, and can assist in determining responsibility in the event of a traffic accident. (Source: Fast Technology)
Apple Apple Watch's new patent: it can connect to various fitness equipment to provide more detailed fitness data
On March 25th, according to the latest list published by the United States Trademark and Patent Office (USPTO), Apple has obtained a technical patent involving Apple Watch: interacting with various fitness equipment to provide more accurate fitness data.
Apple said that traditional digital pedometers mainly rely on the accelerometer to determine whether the user is taking a step, but the natural swing of the arm may also make it change, resulting in an inaccurate step count. Apple hopes that Apple Watch can be connected with various fitness equipment such as treadmills to provide more accurate fitness data. The method may also include obtaining first machine data from the exercise machine. The first machine data may specify the type of exercise machine.
In one example, Apple says the treadmill counts miles run based on the running of the motor, rather than the accelerometer, so it can better track distance and calories burned. (Source: TechWeb)
Framework launches a 16-inch modular laptop: the keyboard and graphics card are all replaceable
On March 24, Framework launched a 16-inch notebook computer——Framework Laptop 16, which has a high degree of modularity and allows users to freely match hardware. According to reports, this notebook has a modular discrete graphics card, connected to the body using a unique interface, with a rate of PCIe x8, and this module can be replaced with other hardware, such as dual M.2 SSD expansion cards.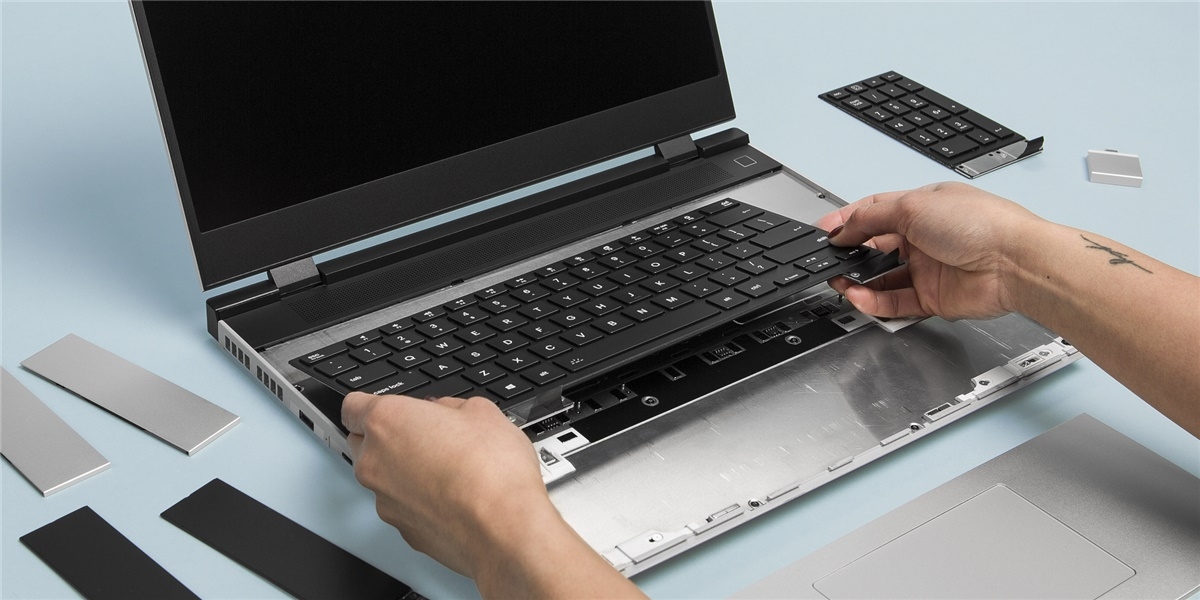 The C side of Framework Laptop 16 is also modular, and the keyboard area is divided into three parts: keyboard module, keypad template and half-width module. Among them, the half-width module refers to the padding area on the left and right sides of the keyboard. Users can enhance personalization in this area, such as installing LED light boards. For the I/O interface part, Framework Laptop 16 has up to six customizable I/O modules, which will make it more playable.
At present, the official has not announced the configuration, price, time to market and other details of this notebook. (Source: cnBeta)

Tsinghua undergraduates found a clerical error in the Nobel Prize background report, and the other party sincerely accepted and sent a letter of thanks
Recently, Professor Wang Xiangbin of the Department of Physics of Tsinghua University received a letter of thanks from Sweden, thanking him and his student Mu Qing (pseudonym) for discovering and pointing out a clerical error in the scientific background report of the 2022 Nobel Prize in Physics.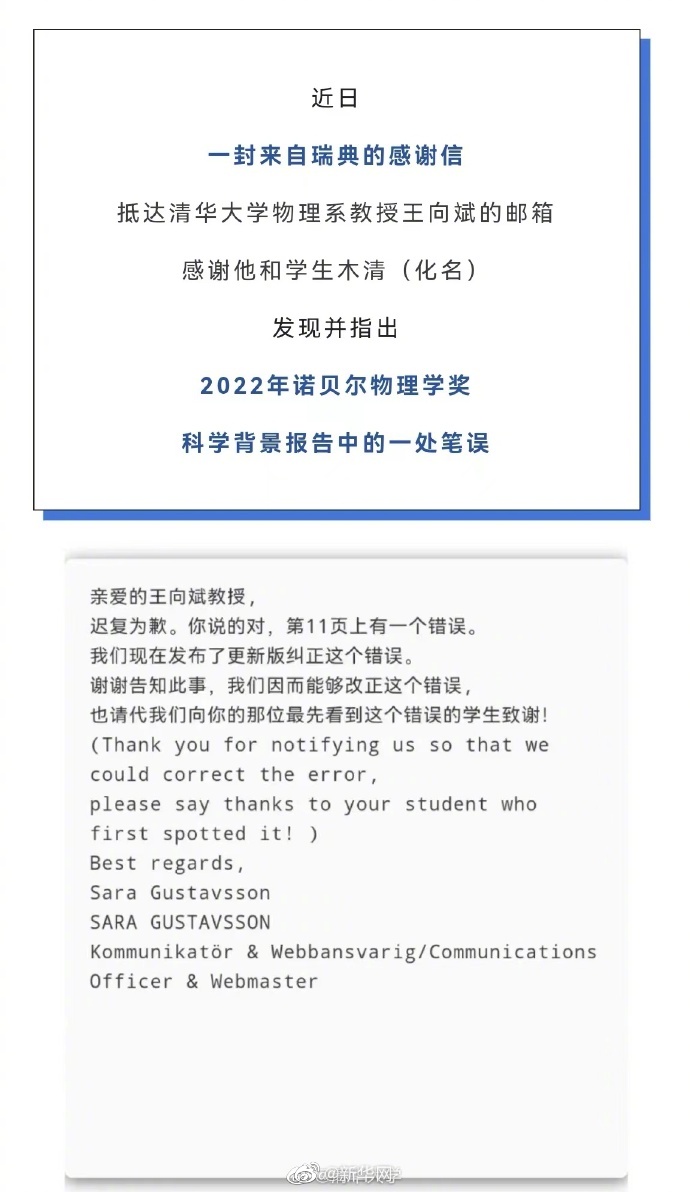 In December 2022, Mu Qing, a sophomore in the Department of Electronics of Tsinghua University, discovered this problem and informed his teacher Wang Xiangbin. After repeated discussions and calculations, after confirming that the report was indeed a clerical error, Wang Xiangbin helped Mu Qing feed back the problem to the Royal Swedish Academy of Sciences. The other side sincerely accepted and updated the report version according to the suggestion. Wang Xiangbin said that the spirit of daring to question in students is what he cherishes most. (Source: Xinhuanet)