YouTube has been doing a lot of action recently. In addition to announcing price increases, some new features that were previously experimentally tested are now finally online!YouTube announced a bunch of new features todayand said that it will be rolled out in the next few weeks to allow users to have a better viewing experience on YouTube.
#1 Pinch to zoom
The new YouTube App allows iOS/Android users to zoom in on a part of the screen at any time for video magnification playback, up to 8x magnification.
#2 Precise jump
Sometimes when we watch the instructional video, we can't see clearly and want to go back to the front to watch it again, but we don't know where to start. It takes a lot of time to get back. YouTube now allows users to view the entire video as a Thumbnail preview in the App/Web, allowing users to find out where they want to play faster and more precisely.
#3 Shimmer Effect Mode
YouTube has added a new Ambient Mode (low light effect mode), the low light effect will put a light-colored image of the video content on the screen background, so that viewers will be more immersive when watching videos with a dark theme.
#4 Dark Theme Darker than ever
It's worth mentioning that YouTube's Dark Theme has become darker than ever, like walking into a darker room to watch a movie, allowing viewers to have better visual effects, which will be available on web, mobile and Smart TV enable.
#5 Layout update
YouTube's video description will be changed to a button, and the commonly used Like, Share, Download positions will be moved down slightly
#6 Playlist Big Change
The new Playlist interface will have a new preview image with the same color tone and style, and the videos in the Playlist will have more detailed information, making it easier for users to find suitable videos.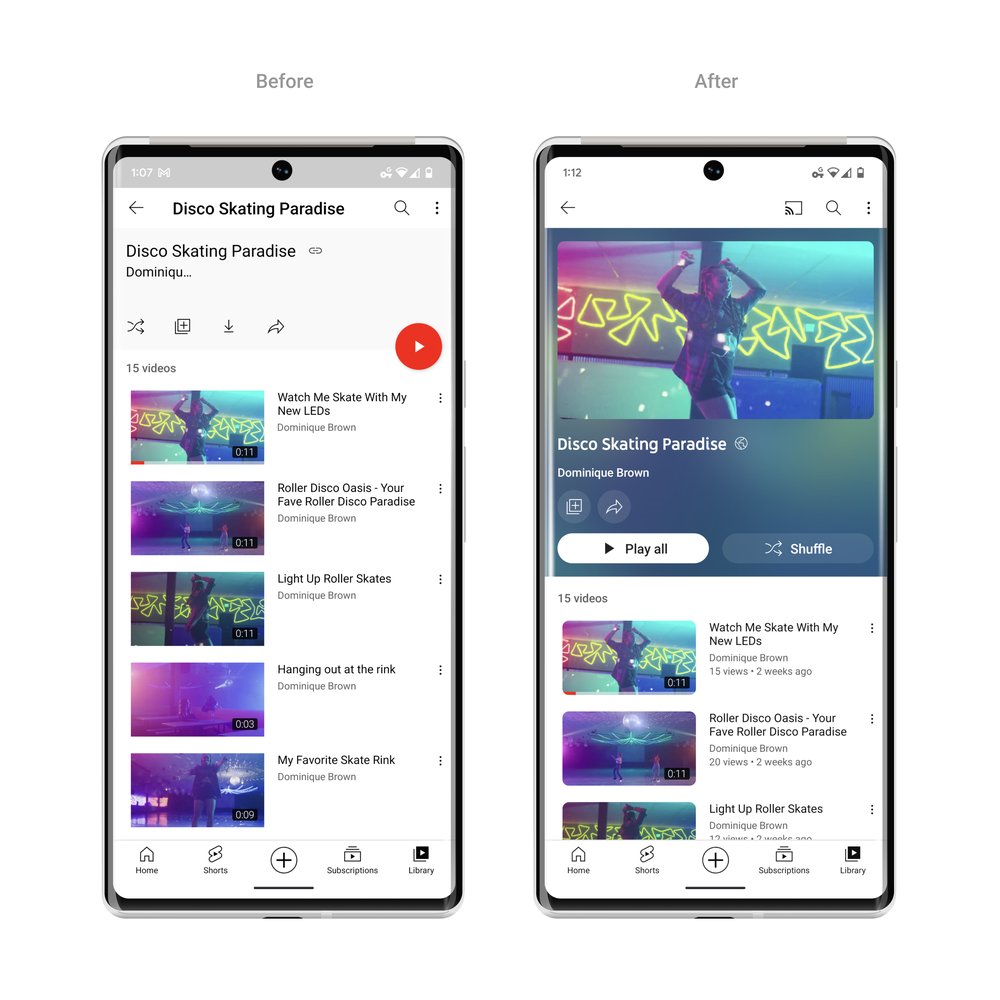 For more technical information, please continue to hold the Urban Tech Story version!
【source】