To prevent non-customersRub WiFi,someMcDonaldThe Wi-Fi password will only be provided after you make a purchase.But in addition to Wi-Fi, even going to the McDonald's toilet is now a problem.password required。
According to netizens, when he went to a McDonald's in Malaysia to eat, he found that the password of the toilet was provided on the receipt. In order to verify his curiosity, he ran to the toilet to check and found that there was indeed a smart lock outside the toilet door, and he needed to enter a password to open the door.
In this regard, the netizen wrote: "It is normal for McDonald to provide the Wifi password, but it is very rare to provide the toilet password." This post quickly caused heated discussions. Some netizens revealed that the McDonald's is located in Bukit Bintang, Kuala Lumpur, and its intention is to prevent some "customers who have not spent money" from occupying the facilities in the store and using the toilet.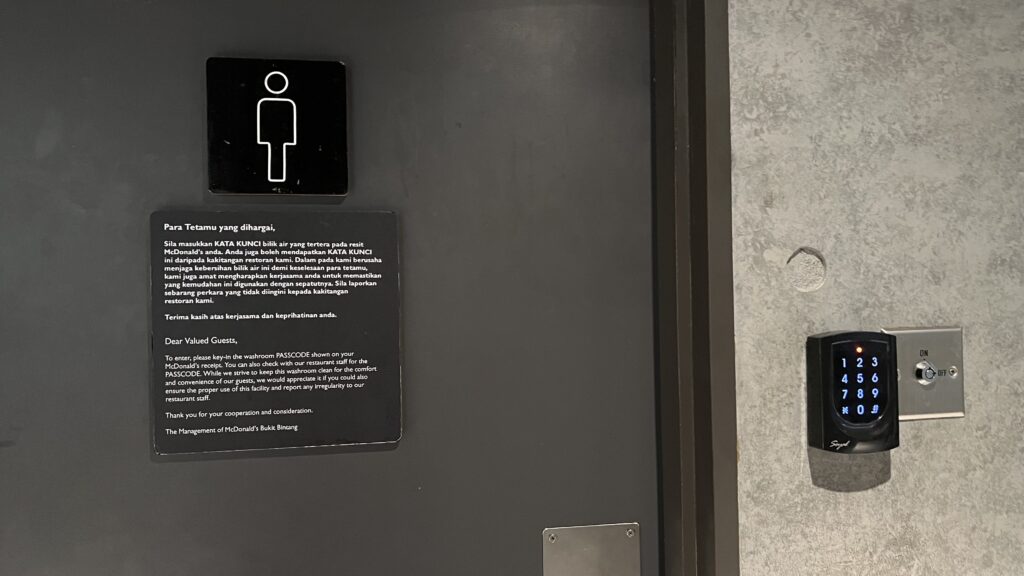 "In fact, they have been doing this for a long time, because some non-customers use their toilets to take a shower." Some netizens also said that in European countries, many restaurants use such measures to prevent their toilets from being used by non-customers. , and very clean. For more information on current affairs, please continue to follow Urban Tech Story version!
【source】