Although Maxis Malaysia users are not yet able to use 5G network services, the company has announced that it will expand its 5G international roaming service to29 countrieswhich means Maxis becomes the first telco to offer customers 5G international roaming services in Singapore, Thailand, Indonesia and many other countries.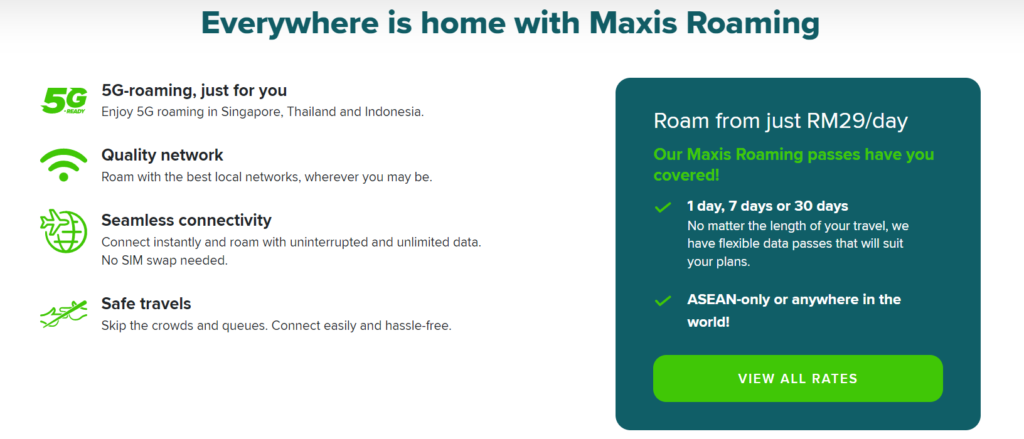 To experience 5G in other countries, simply open the Maxis app and click on "Maxis Roaming" in the services tab to subscribe to your preferred plan. Alternatively, users can manually dial *100#, go to 'International Roaming' > 'Country' and select an available pass.
5G roaming service will be automatically activated on any 5G-enabled device and will be charged according to the existing 4G roaming package.For more details, go toMaxis official websiteTo understanding. For more technology information, please continue to stay on the Chinese version of TechNave!