Long ago, Xiaomi announced that it would build a car, and it would be mass-produced in 2024, which also made many fans look forward to it. Now there is new progress on the project.
In the Xiaomi earnings conference call, Xiaomi President Wang Xiang said,For Xiaomi's goal of mass production in 2024, the company is progressing very smoothly. At present, the efficiency and scale of Xiaomi's investment in car manufacturing will not have a major impact on the group. Xiaomi's car research and development team has more than 1,800 people.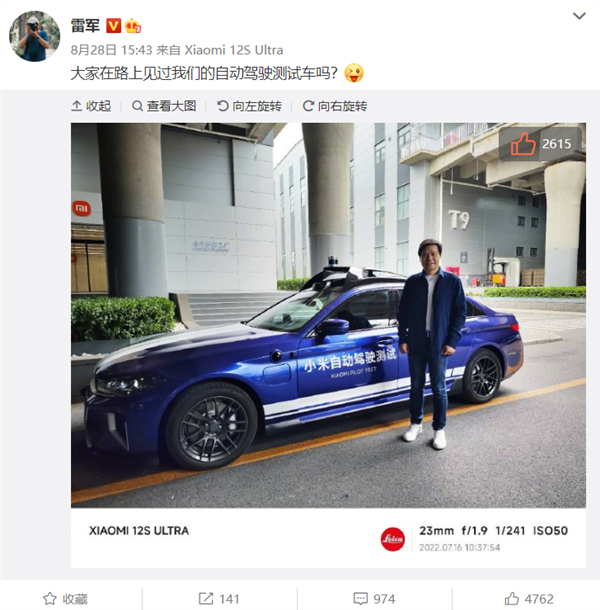 It is understood that Xiaomi's R&D expenditure in the third quarter reached 4.1 billion yuan, a year-on-year increase of 25.7%. The cost of innovative businesses such as Xiaomi smart electric vehicles reached 829 million yuan. It is worth noting that in August this year, Lei Jun posted a photo of himself and Xiaomi's self-driving test car, and asked netizens, "Have you seen our self-driving test car on the road?"
It is reported that in March 2021, Xiaomi announced its entry into the smart electric vehicle business. Lei Jun said, "This is the last major entrepreneurial project in my life. I am willing to bet all my reputation in life and personally lead the team to fight for Xiaomi cars." For more technology information, please continue to stay on the Chinese version of TechNave!
【source】