At the Xiaomi 13 series & MIUI 14 new product launch conference held last night (December 11), Xiaomi's first 10G router was officially released, priced at 1,799 yuan (about RM1,139).
According to reports, Xiaomi 10G router supports 2 10G wired interfaces, 4 2.5G high-speed interfaces, supports 10024Mbps 10G wireless, and is also equipped with Qualcomm enterprise-class flagship processor (2.2GHz quad-core A73) + 2GB large memory + 12 One-way signal amplifier, capable of stably connecting 1000 smart devices).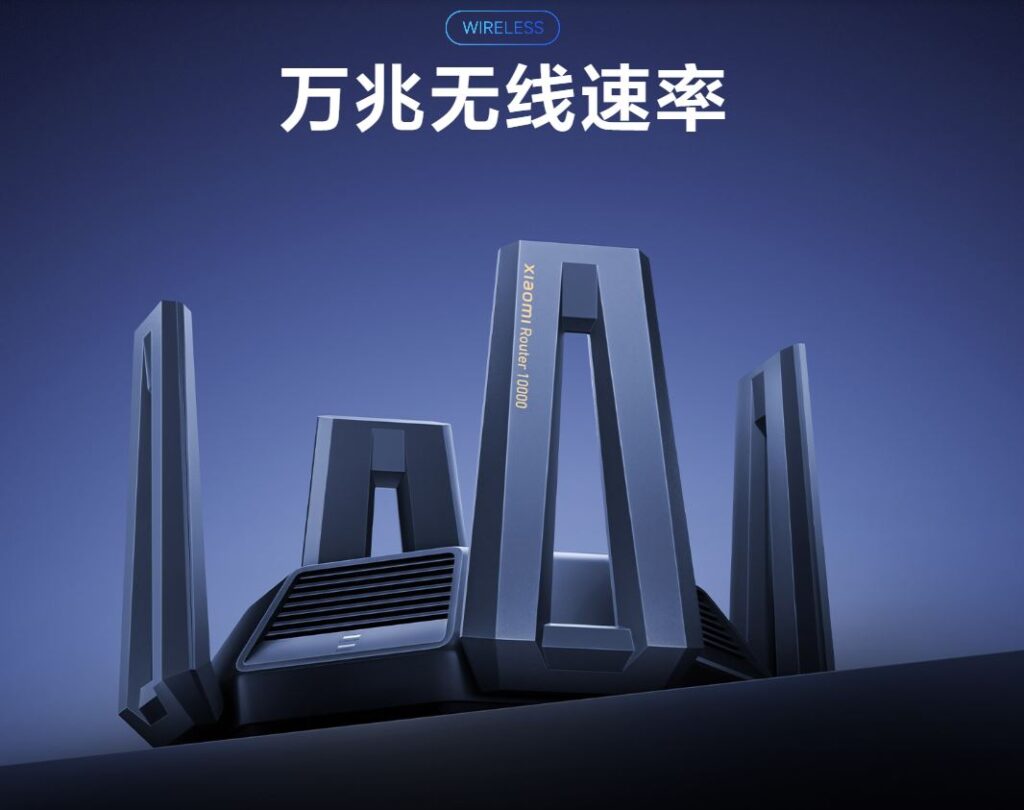 In addition, this router is also equipped with 12 high-gain antennas + 12 high-power signal amplifiers; a dual cooling system, including a silent fan for active cooling and 4 pieces of nano-sprayed aluminum sheets for passive cooling.
The total rate of Xiaomi 10 Gigabit routing triple-band concurrent is as high as 10023.6Mbps, and 2.4G/5.2G/5.8G all support 4×4, 4K QAM modulation, and 5.2GHz supports 160MHz bandwidth.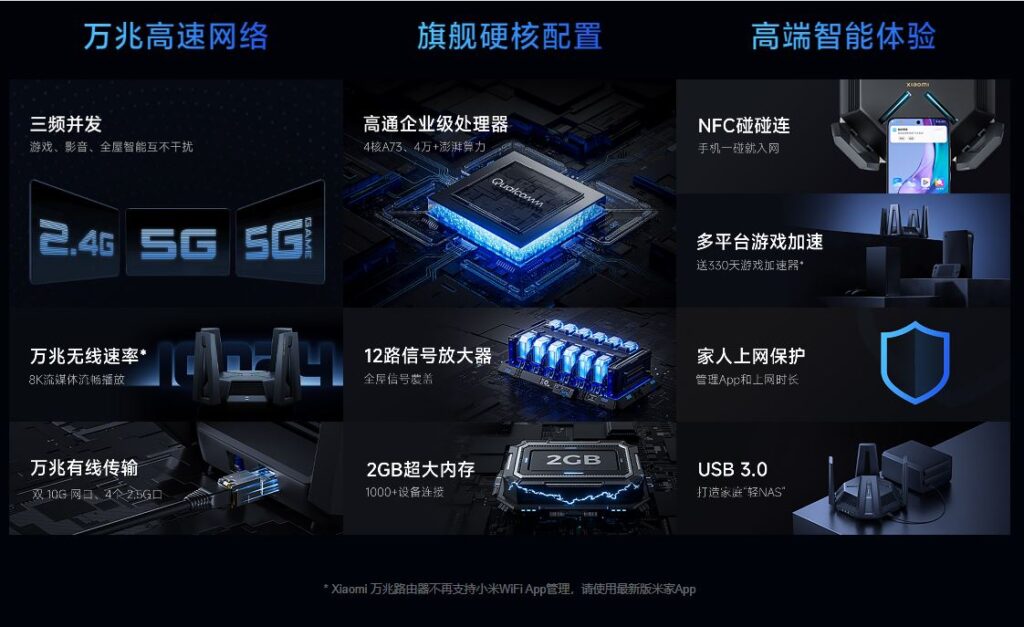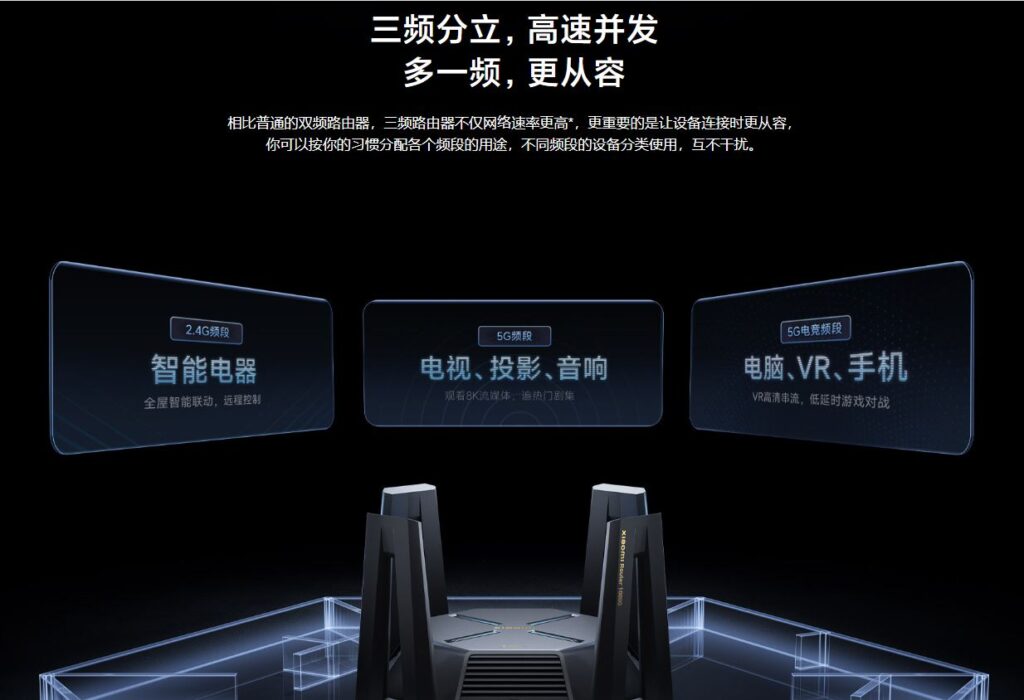 The device also supports NFC one-touch password-free Internet access, family Internet protection, USB 3.0 interface, Docker expansion, equipped with dual heat dissipation, online game accelerator, and supports hybrid Mesh networking.
In terms of appearance, the Xiaomi 10G router continues the ID design of the AX9000 Battlestar, and there are 4 LED RGB light bars on the top of the fuselage.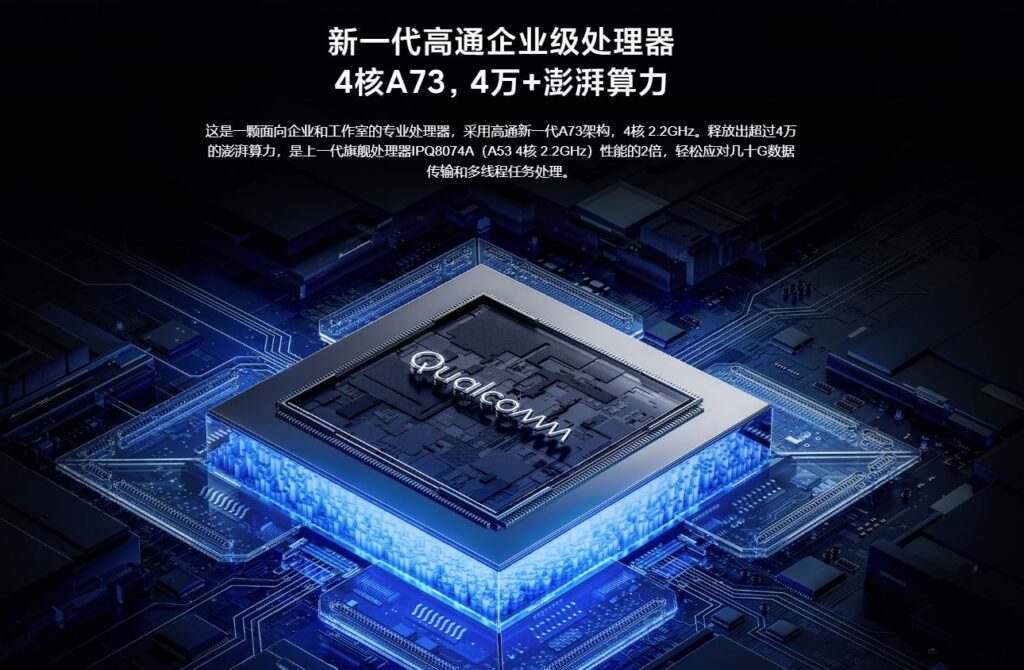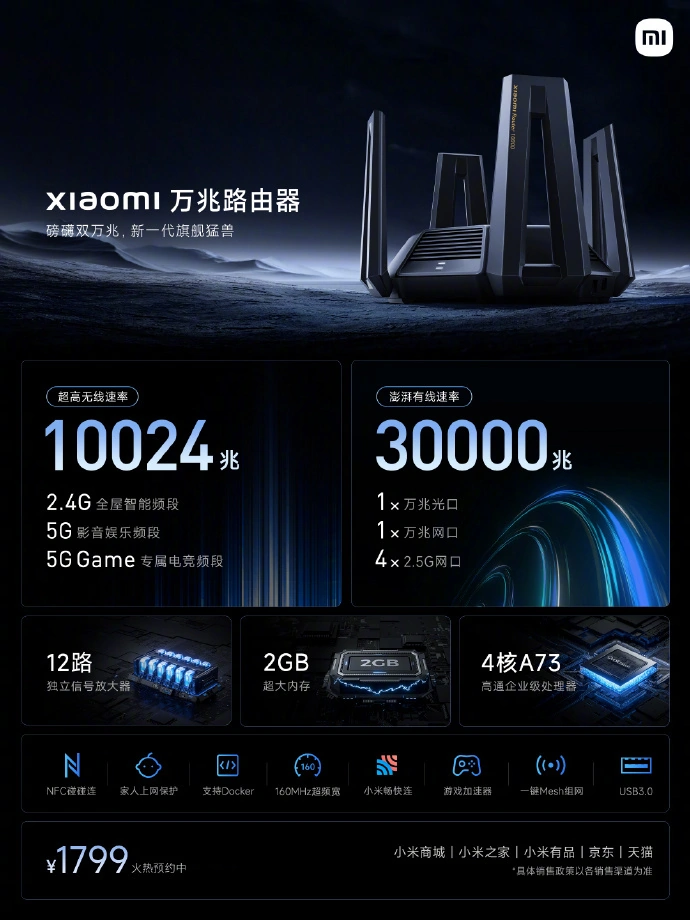 The price of Xiaomi 10G router is 1799 yuan (about RM1,139), and the reservation is now open.For more details, please visitXiaomi mall。
For more technology information, please continue to watch the Chinese version of TechNave!
【source】