Xiaomi launched a Mijia karaoke microphone in September this year, and recently launched another oneMijia K song microphone large screen version, priced at 369 yuan (about RM240)will go on sale today.
According to reports, the appearance of this microphone is basically the same as that of the ordinary version. It adopts a 28mm moving coil and adds a USB wireless connector, which can be directly plugged into large-screen devices for use, plug and play; suitable for most Mi TVs, projectors, etc. Large-screen equipment, all-digital signal link, low noise floor, low distortion, and lower latency.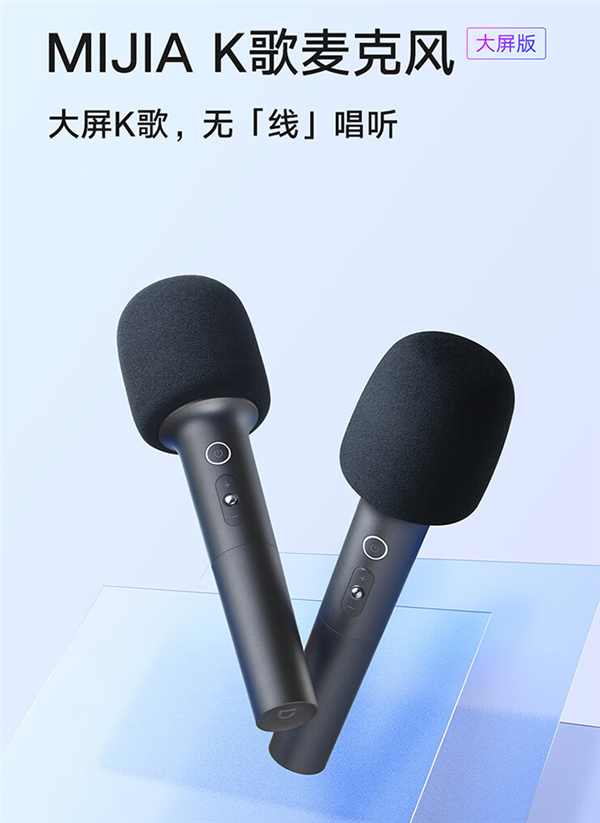 In addition, this microphone also supports U-segment signal transmission, provides 36 preset sound effects, and increases the battery life to 16 hours. It also supports linkage to Xiao Ai, as well as the Mijia App.
This microphone also uses a "sound card-level DSP chip", which supports professional EQ equalization and reverberation effects, and DRC dynamic optimization technology to beautify the human voice.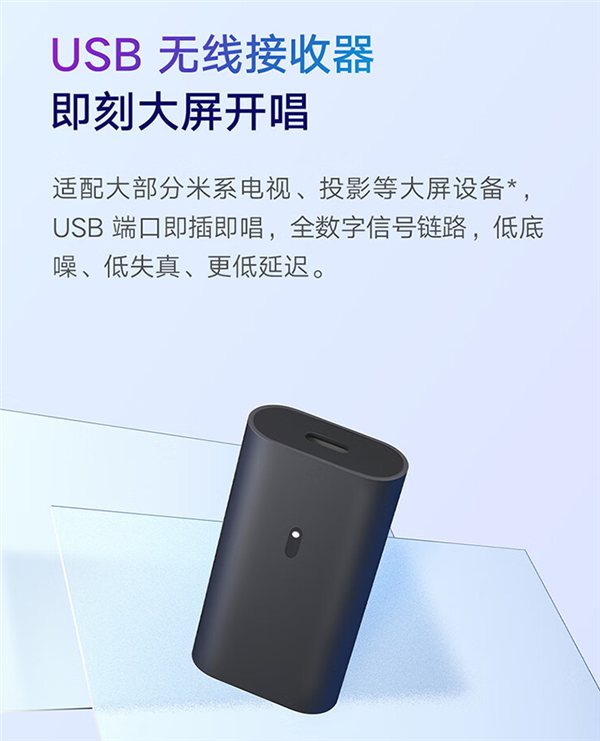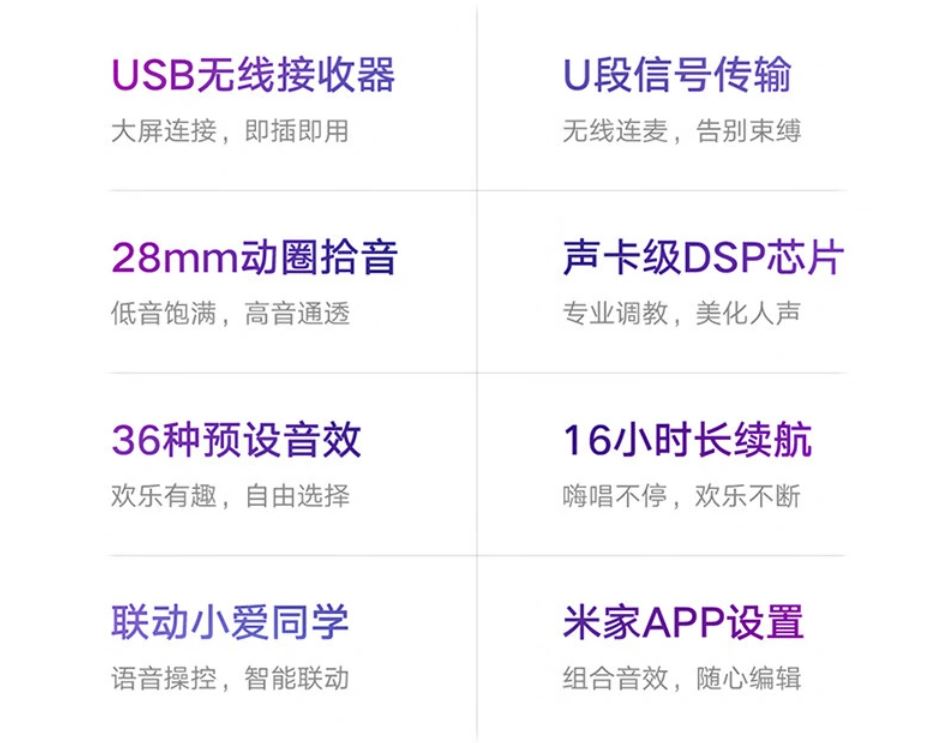 According to reports, the MIJIA K-sing microphone supports one-click elimination of original singing, songs can be changed to accompaniment in seconds, and also has a dual-mic connection wireless duet function. Users can check the microphone battery power, connection status and other information in the Mijia App, and edit the sound effect library at will. Set your own preferred sound combination.
It is reported that this microphone uses two AA batteries, and the battery life has been increased from 9 hours of the previous generation to 16 hours.
For more technical information, please continue to hold the Urban Tech Story version!
【source】