Xiaomi launched a children's school product today——Mijia Dictionary Penis currently on Xiaomi crowdfunding, the retail price is 799 yuan (about RM506), and the crowdfunding price is 699 yuan (about RM442).
Judging from the product page, Mijia Dictionary Pen has laser scanning, 15 million+ super-large thesaurus, fast recognition and accurate translation, both a translator and a recording pen, multi-language translation and other selling points.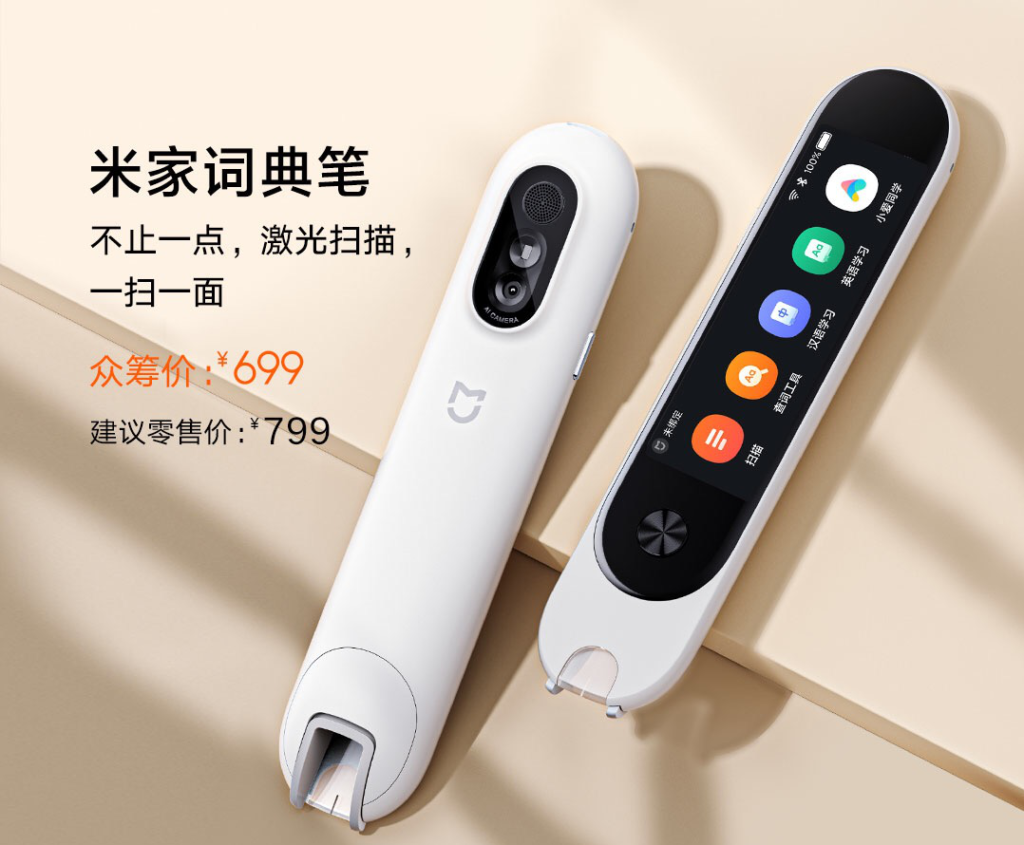 The Mijia Dictionary pen is equipped with an 8MP camera at the back, which supports multi-angle scanning, abandons fixed postures, and is as free as writing, and can be checked when picked up; laser-assisted positioning, supports multi-line, full-page photo translation, and also supports output of shooting content to applets, Edit, share and print.
The Chinese and English OCR text recognition rate of Mijia Dictionary Pen is as high as 99%. The OCR recognition speed of querying large texts is more than 300% faster than the performance of multi-line scanning. It can also be used offline.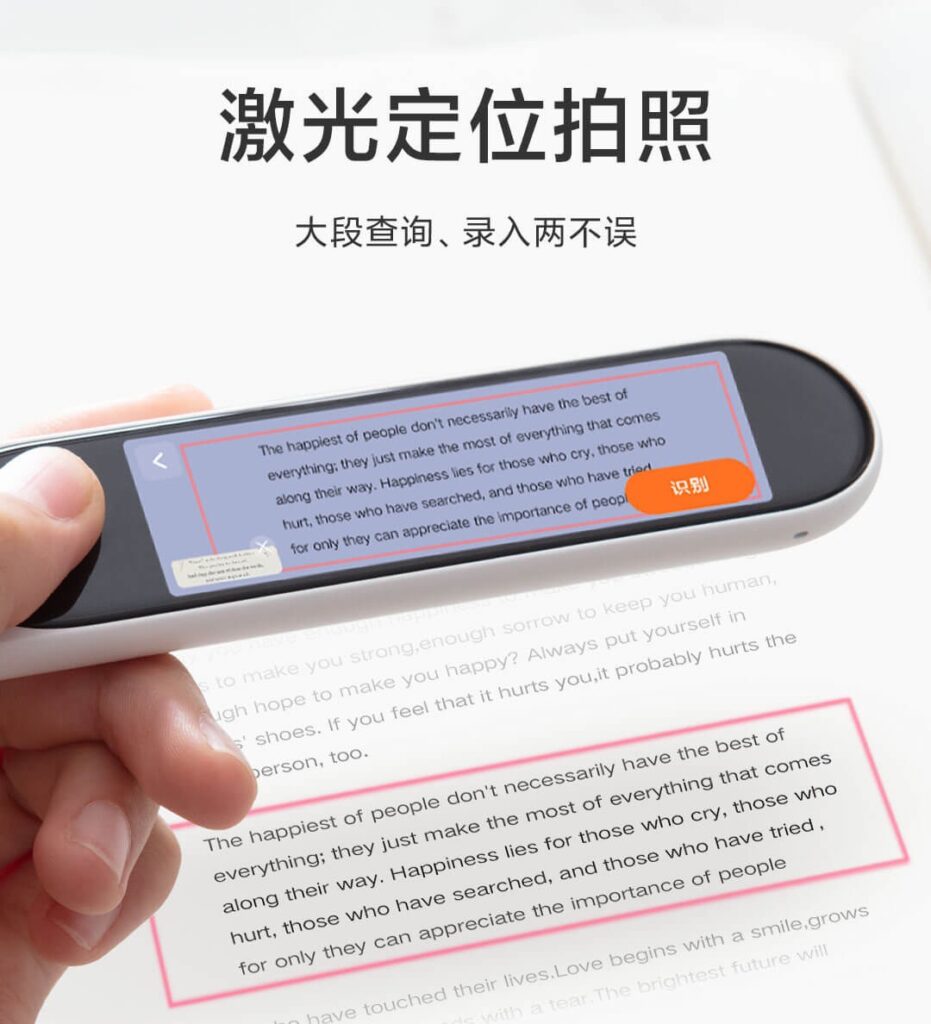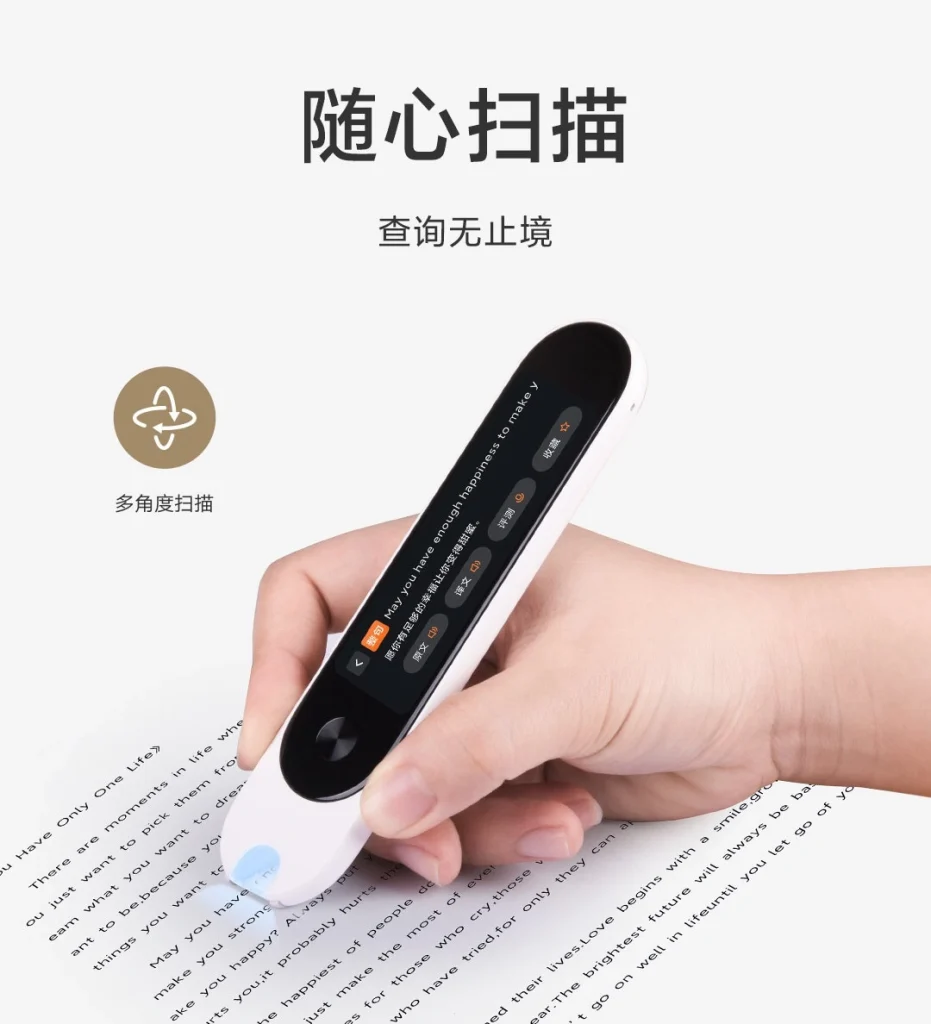 In addition, Mijia Dictionary has 15 million+ Chinese and English items, covering the 9th edition of "Oxford Advanced English-Chinese Dictionary", "Golden Mountain Powerword", "Students' Modern Chinese Standard Dictionary", "Chinese Idioms Dictionary", "Students' Ancient Chinese Dictionary" and other professional Chinese and English dictionaries are also supported offline.
Mijia Dictionary Pen adopts dual-mic far-field sound pickup and AI noise reduction algorithm, which can support real-time voice translation and recording-to-text conversion, meeting the needs of English social and lecture recording, and also supports online translation in Chinese, English, Japanese, Korean, German, Russian and other languages.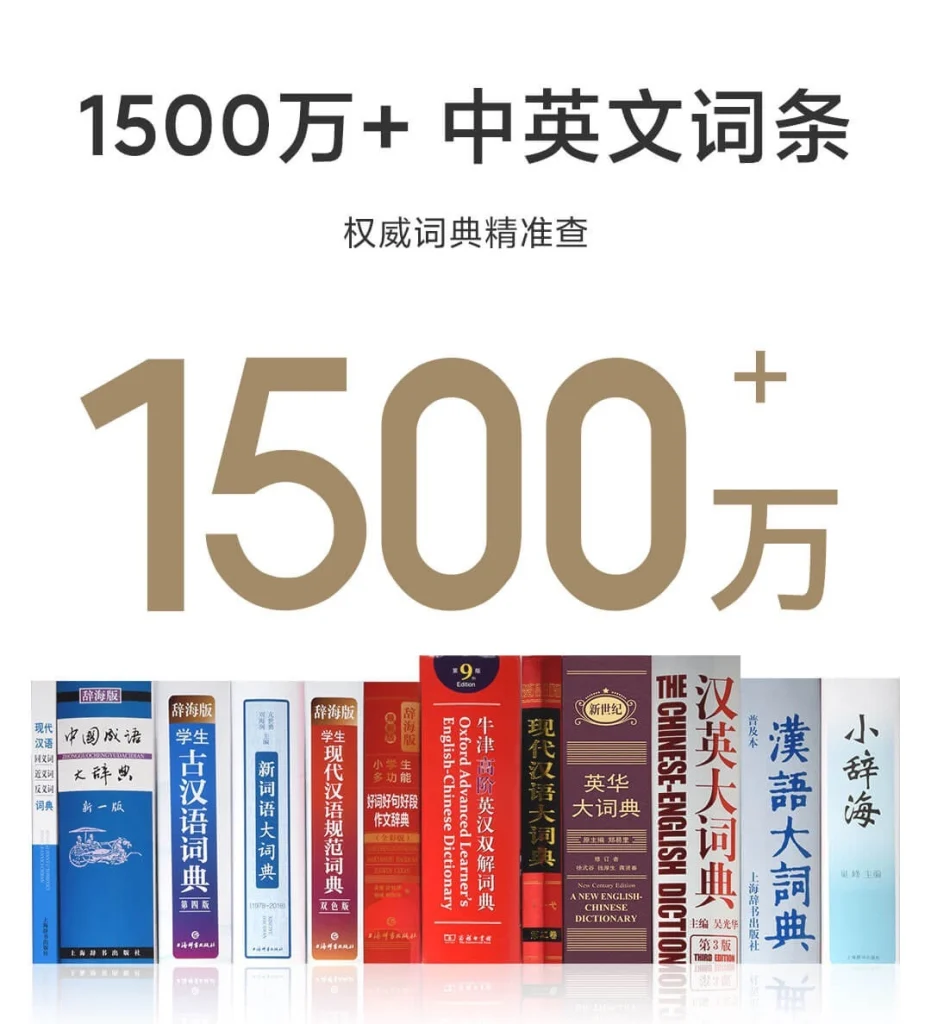 For more technology information, please continue to watch the Chinese version of TechNave!
【source】