Xiaomi car appearance details leaked, official response said it was not the final document
According to news on January 24, a group of pictures of the exterior parts of Xiaomi's first model have recently been exposed, mainly showing the design details of the front and rear of the vehicle. Judging from the pictures, the front face of the new car adopts a trapezoidal front grille, and the fog lamp areas on both sides are also designed in a shape similar to the air diversion groove, and the shape of the headlights is relatively round.
In this regard, Wang Hua, general manager of Xiaomi Group's public relations department, responded on Weibo. He said that this is indeed a leak of the confidential design documents of the second-tier supplier, but the supplier is only a supplier for mold proofing.The leaked document is a very early draft of the bidding process, not the final document。
The news also revealed that the automobile welding air duct, side air duct decorative cover, rear bumper lower trim strip, lower air intake grille, etc. are all from BAIC Molding. BAIC Mold & Plastic was jointly established by BAIC subsidiary Hainachuan and Jiangnan Mold & Plastic, of which Hainachuan is the component industry platform of BAIC Group, and Jiangnan Mold & Plastic is one of the largest production bases for automotive bumper assemblies and other exterior products in China. (IT House)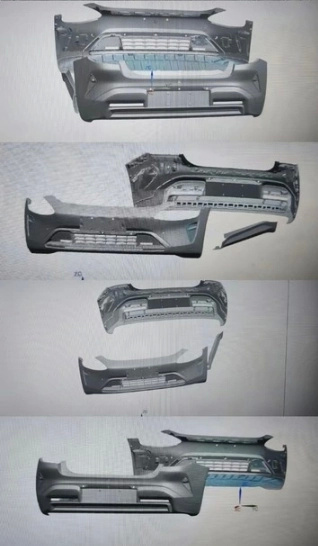 Microsoft's second-quarter revenue of $52.7 billion, up 2% year-on-year
On January 24, local time, Microsoft released its financial report showing that the company's revenue for the second fiscal quarter of fiscal year 2023 ended December 31, 2022, with a revenue of US$52.7 billion, a year-on-year increase of 2%; net profit of US$16.4 billion, a year-on-year decrease of 12%; Earnings per share were $2.2.
Among them, productivity and business process revenue was US$17 billion, a year-on-year increase of 7%; intelligent cloud business revenue was US$21.5 billion, a year-on-year increase of 18%; other personal computing business revenue was US$14.2 billion, a year-on-year decrease of 19%. (Interface News)
Ford reportedly in talks with BYD to sell a German factory
According to the "Wall Street Journal" report on January 24, people familiar with the matter revealed that Ford Motor is negotiating with BYD to discuss the sale of a German factory.
German executives at Ford Motor Co. are reportedly planning to travel to China next week to discuss the possibility of selling the Saarlouis plant. Ford makes the Focus compact model locally, with production at the plant scheduled to end in 2025. Terms of the deal and price were not disclosed.
Talks are still at a preliminary stage and a deal could ultimately fall through, the people said. Ford is evaluating the interest of about 15 potential investors, including manufacturers such as BYD, as well as financial investors working with the manufacturers. (Interface News)
Musk appears in court, says he had enough money to take Tesla private
Tesla CEO Musk said in a lawsuit filed by a group of investors in San Francisco federal court on January 23 local time that when he proposed the idea of ​​taking Tesla private in 2018, the funds needed were guaranteed. of. Musk said financing from the Saudi sovereign wealth fund and his own stake in rocket company SpaceX would have provided enough money.
"With the SpaceX stock alone, I feel like the funding is secure," said Musk, who met with representatives of the Saudi Public Investment Fund (PIF) in late July 2018, at which time Tesla was not discussed. The specific price of the privatization has not been signed, but the fund later gave up supporting Musk to take Tesla private. (Wall Street Journal)

Tesla's Model Y Long Range Edition raises $500 starting price in the U.S.
On January 24, Tesla's U.S. official website showed that the starting price of the Tesla Model Y long-range AMD version was raised by $500 to $53,490. The Tesla model remains eligible for the $7,500 electric vehicle subsidy under the U.S. Inflation Cut Act.
Pasqal, maker of quantum processors based on neutral atom technology, receives €100 million in financing
On January 24th, Pasqal, a Paris-based quantum computing start-up based on neutral atoms, raised 100 million euros in Series B funding. The quantum processor maker will use the new capital to further develop its R&D efforts to build a 1,000-qubit quantum computer in the short term and a fault-tolerant architecture in the long term.
Since 2019, the startup has so far raised more than 125 million euros. In addition to Temasek's lead, Pasqal's €100 million Series B round saw participation from the European Innovation Council (EIC) Fund, Wa'ed Ventures and, naturally, Bpifrance through its large venture fund. Existing investors who continue to support include Quantonation, Defense Innovation Fund, Daphni and Eni Next. (cnBeta)
Roscosmos: Russia plans to build its own space station in 2027
According to CCTV news, on January 24 local time, Borisov, general manager of the Russian National Aerospace Corporation, said that Russia plans to build its own space station in 2027, and the final appearance of the space station will be displayed on April 12 this year. (Beijing News)

Apple's MR headset is said to have eye and hand tracking and is expected to sell about 1 million units in its first year
Apple will launch a mixed reality (MR) headset that will cost around $3,000, possibly called the Reality Pro, Bloomberg reported on Jan. 23.
Eye-tracking and hand-tracking capabilities will be key selling points of the device, according to people familiar with the matter. The device itself has sensors built in to read eye movements, and the user can control the device by staring at items on the screen. Users can activate tasks by pinching their thumb and forefinger together, unlike some other competitors that rely on controllers.
The headset will be equipped with two displays developed in cooperation with Sony to handle VR, and a set of external cameras for AR functions. Switch between modes. (Interface News)
MiHoYo's new work "Honkai: Interstellar Railway" releases a new PV: test recruitment starts today
On January 24, MiHoYo's new work "Honkai: Interstellar Railway" released the third test PV "Space Comedy", and officially opened the player recruitment for the limited file deletion and billing test "Jump Test". The test platform covers PC, Android and iOS.
"Honkai: Interstellar Railway" will be released for the first time in the world in 2021. It is a sci-fi RPG with a galaxy adventure theme. It has a R&D team of more than 400 people.
At present, the game has completed two closed tests and has received a lot of attention around the world. At the end of 2022, it was nominated for the Most Anticipated Game Award at the British Game Industry Grand Prize Joystick Award, becoming the only one shortlisted for this award. Ministry of domestic games.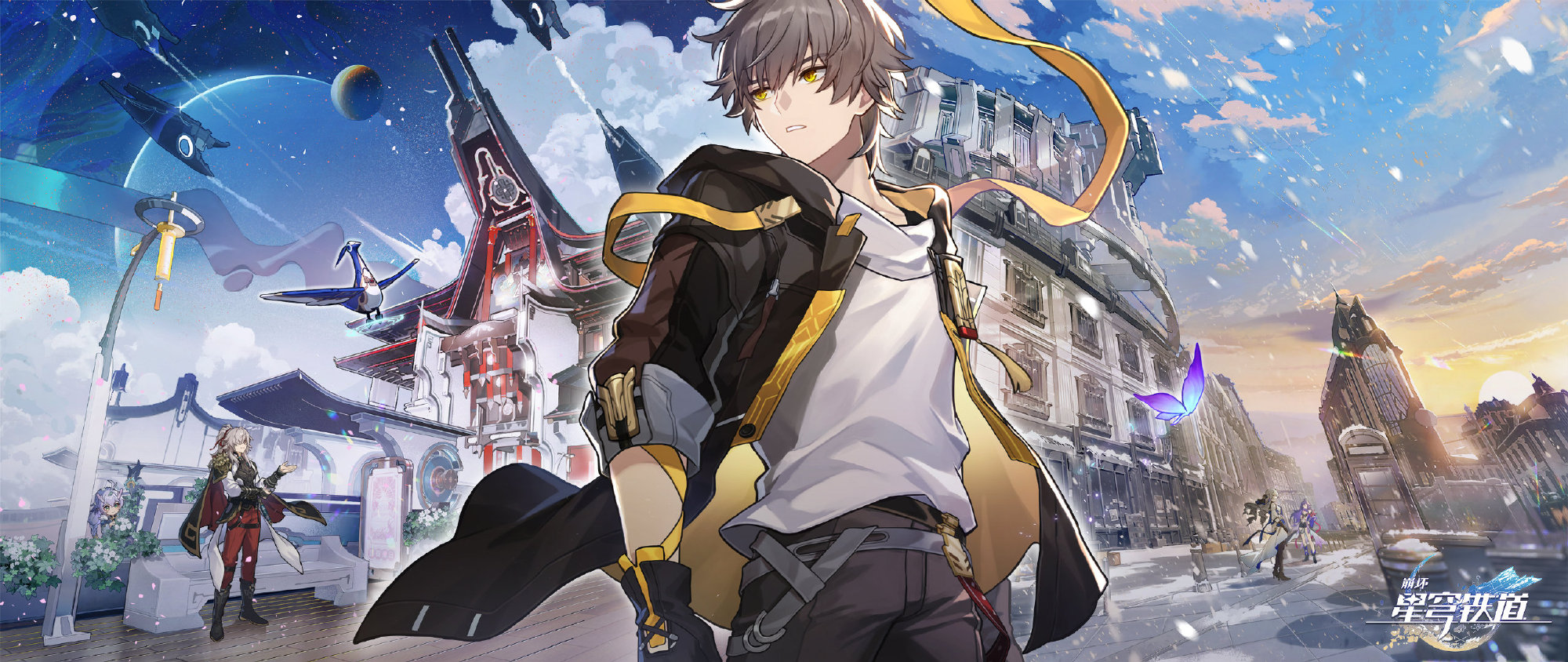 Image source: Official Weibo of "Honkai: Star Railway"
It is reported that on January 17, the National Press and Publication Administration released the approval information for domestic online games in January 2023, including "Honkai: Star Railway". It is speculated that "Star Railway" is expected to be officially launched in public beta in the spring of 2023, becoming Mihayou's first new game to be launched globally after "Yuanshin". (IT House)

NASA plans to launch a nuclear-powered rocket in 2027 that can fly in orbit for 300 years
On January 25, it was reported that the National Aeronautics and Space Administration (NASA) and the US Defense Advanced Research Projects Agency (DARPA) have announced a new partnership to develop advanced rocket technology using nuclear propulsion.
It is reported that NASA has signed an interagency agreement (IAA) with DARPA, which will give the responsibility of demonstrating nuclear propulsion in space to both parties. As part of the agreement, NASA will be responsible for designing what it calls Nuclear Thermal Rocket (NTR) technology and the NRT engine. This includes building and developing the nuclear reactor, all aspects of the engine, testing the engine on the ground, helping DARPA procure HALEU, and vehicle integration.
Currently, the NASA-DARPA agreement calls for a launch readiness review, one of the last before launch in fiscal year 2027, roughly four years away. (cnBeta)