The launch of the Redmi Note 12 series was launched on October 27, and in addition to the new mobile phones, it also included the Xiaomi Book Air 13, which is Xiaomi's thinnest laptop to date.
The official released the pre-heating poster of Xiaomi Book Air 13 today, and said that the machine is as thin as about 12mm, which is Xiaomi's thinnest notebook so far. It uses a metal body and can be unfolded 180 degrees. You can "pinch".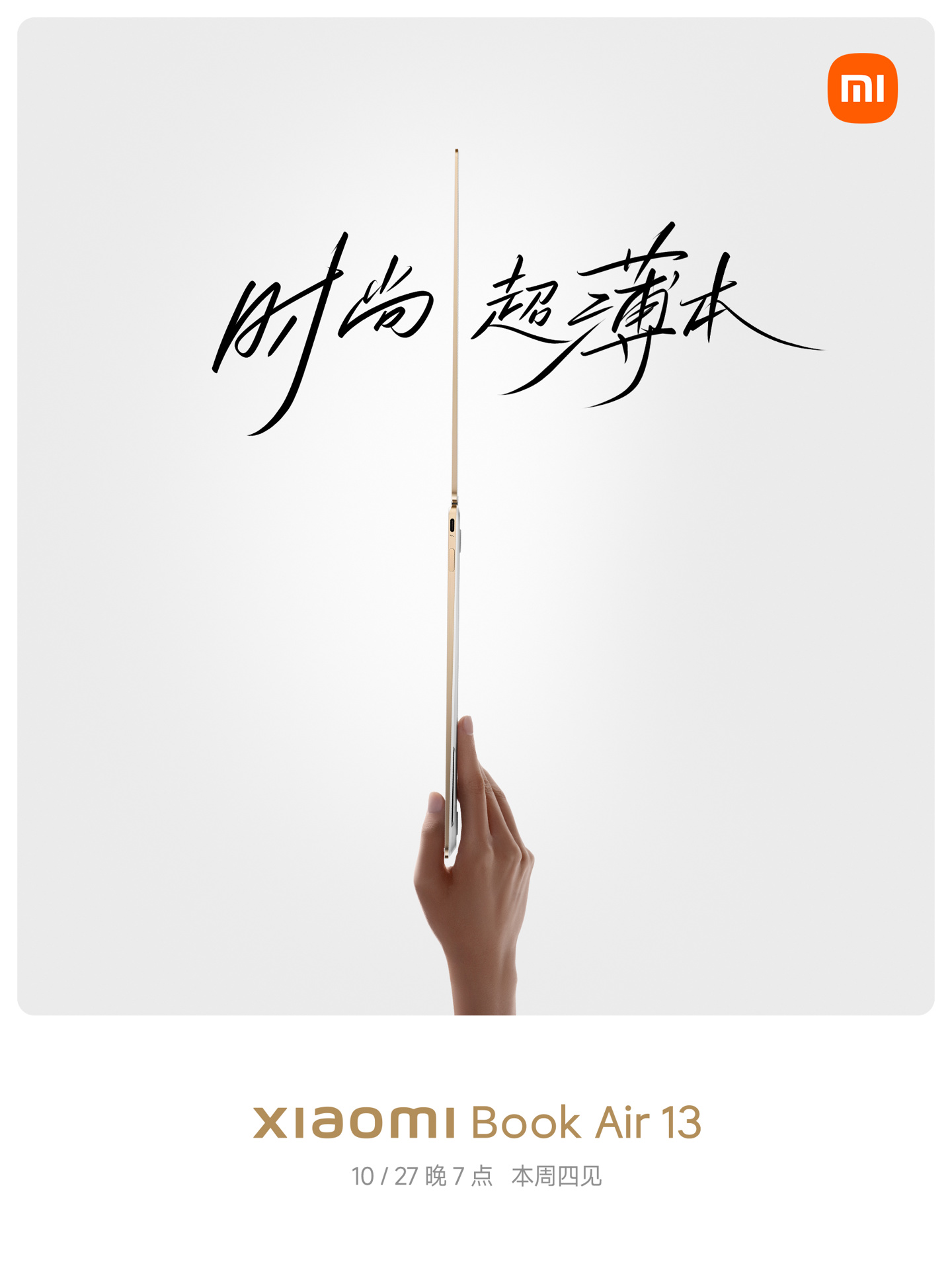 The poster also shows that the power button is located on the right side of the fuselage, and there is a Type-C interface next to it. It is reported that the previous generation of Xiaomi Book Air was released in 2019. After three years, what kind of replacement products Xiaomi will bring, everyone is looking forward to it.
For more technical information, please continue to hold the Urban Tech Story version!
【source】