Vivo announced that the vivo X90 series is equipped with the Dimensity 9200 chip, and the world's first self-adaptive picture quality mode of Honor of Kings!
A few days ago vivo officially announced,vivo X90 & vivo X90 Pro world premiere "Honor of Kings" adaptive picture quality modethis function is mainly implemented based on MediaTek Dimensity 9200, so as to further reduce heat generation, reduce power consumption, and increase the duration of frame stabilization.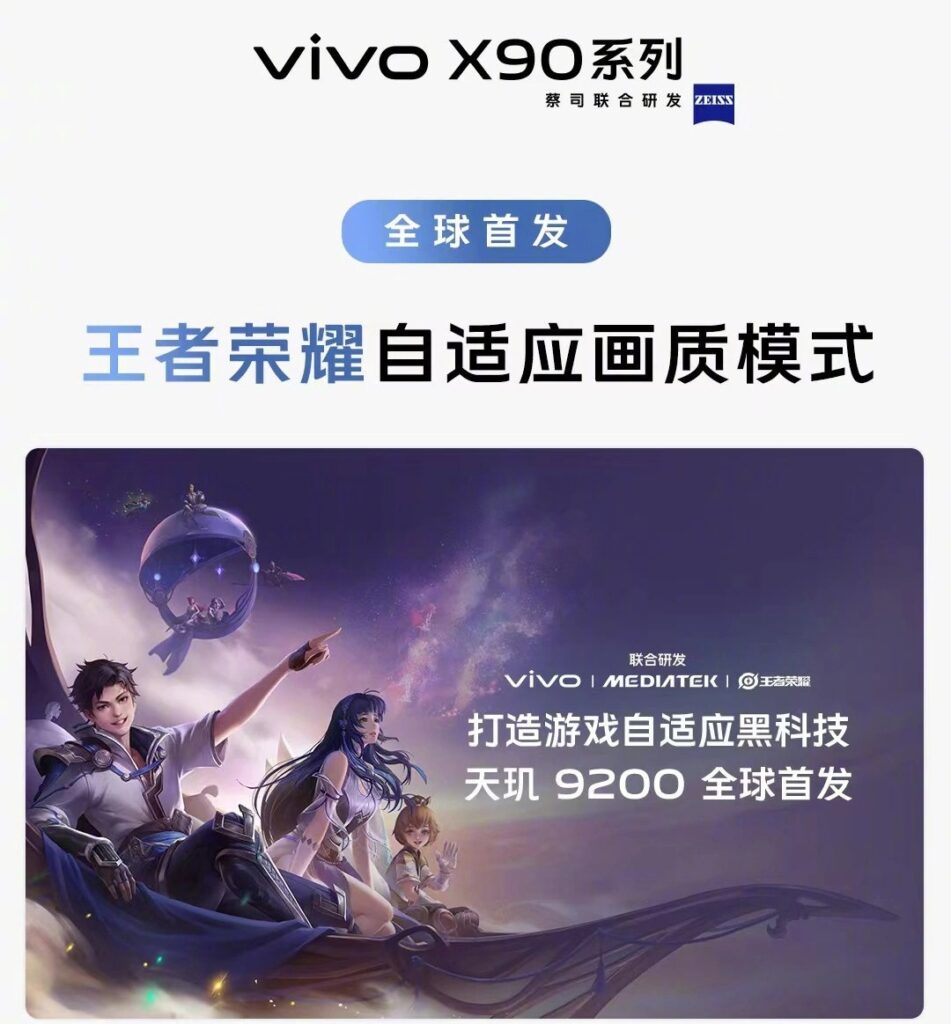 According to the test results of vivo, in the adaptive image quality mode, the game image quality can be adjusted to the best state through real-time frame-by-frame regulation, and the exquisite image quality can provide a smoother fierce battle experience, which not only effectively reduces heat and stuttering, but also reduces Power consumption increases the frame stabilization time.
Specifically, at 120 frames and extreme picture quality,The vivo X90 series mobile phone played games for 1 hour, with an average frame rate of 119.9 frames, a mean variance of fluctuation of 0.92, and an 18% reduction in power consumption.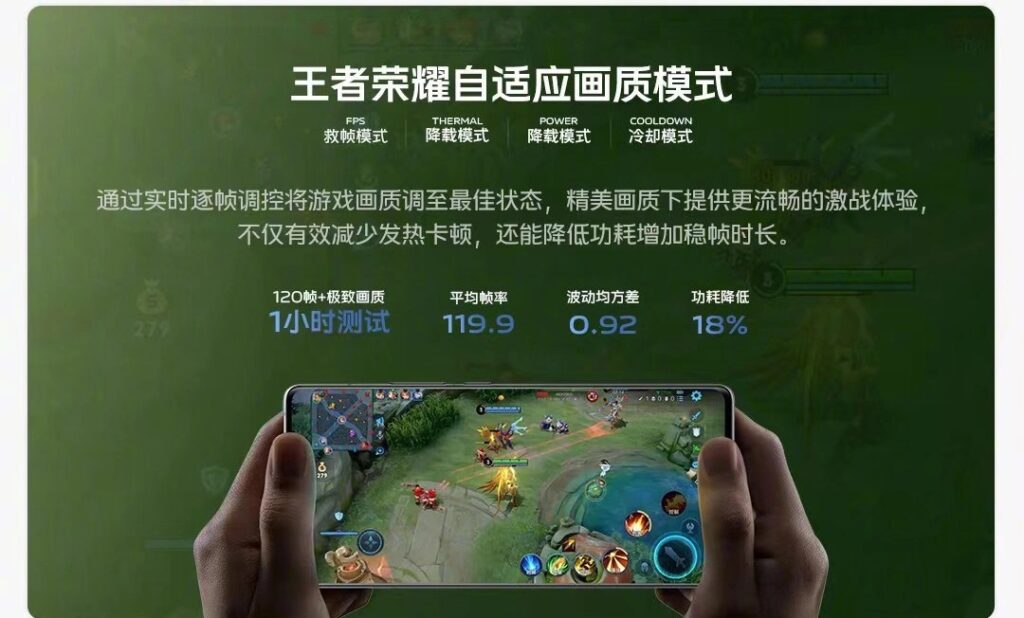 The vivo X90 series will be released on November 22, 2022. The first launch will be the MediaTek Dimensity 9200 processor, equipped with a self-developed V2 imaging chip and an ultra-wide-area ice sheet cooling system, built-in 4810mAh battery, support 120W dual-core flash charging, and come standard with 120W mini charging device.
According to reports, the vivo X90 series builds an ultra-wide-area ice sheet cooling system, which uses the largest 4313m㎡ among vivo flagship phones. The 30-minute highest quality test of "Yuan Shen" can achieve an average frame rate of 58.7, while "Glory of the King" 90Hz+ extreme Mode power consumption is 17% lower than that of the X80.
For more technology information, please continue to watch the Chinese version of TechNave!
【source】