"In the not-too-distant future, a home without a smart home system will be as out of fashion as a house without an internet connection."Bill Gates predicted this as early as 1995 in "The Road Ahead". Now 30 years later, this prophecy is becoming a reality.
The data shows that the household penetration rate of global smart home will reach 14.2% in 2022, and it is expected to increase to 25.0% by 2026, and the market size will increase to 1.4 trillion yuan.
While the market penetration rate is increasing, starting from the second half of 2022, the "island phenomenon" that has been criticized for smart homes has also changed. The high wall of compatibility between different manufacturers began to break down, further accelerating the arrival of the era of smart home.
Recently, technology companies, major Internet companies, and the traditional home appliance industry are all accelerating their deployment in this field.On February 24, the opening ceremony of the Ark One Space Intelligence Open Laboratory was completed. In this project, Huawei and the Longgang District Government of Shenzhen reached a strategic cooperation agreement to jointly promote the development of the whole house smart industry ecology and construction industry clusters.
Behind the Ark No. 1 space intelligence open laboratory is Huawei's long-term layout in the whole house intelligence, among which smart lighting is valued by Huawei as a subsystem of the whole house intelligence. Opple Lighting and Huawei Hongmeng Zhilian Ecosystem are long-term partners.
01
From smart home,
To whole house intelligence
From smart speakers, sweeping robots, to voice-activated lights, and smart toilets, many smart furniture have become a fashion item for the home… The right to speak about home lifestyle is gradually shifting to the younger generation, and the post-90s and post-95s generation pay more attention to it Convenience and intelligence in home life.
After years of accumulation, the smart home industry is becoming more and more mature, and the market is growing rapidly. According to the data of Aowei Cloud, the household penetration rate of global smart home will reach 14.2% in 2022, and it is expected to increase to 25.0% by 2026, and the market size will increase to 1.4 trillion yuan.
If the penetration rate of a category exceeds 10%, it basically means that this category is about to usher in a period of rapid growth. Smartphones, mobile payments, etc. have all verified this.
From the perspective of the global market, China has become the world's major smart home market consumer country. According to Statista data, China's smart home market will account for 19% of the global market in 2020, and it is expected to increase to 21.5% by 2025.
According to the China Business Industry Research Institute, the scale of my country's smart home market will reach 651.56 billion yuan in 2022. According to IDC data, China's smart home equipment market shipments will continue to grow at a compound growth rate of 21.4% in the next five years. In 2025, the market shipments will be close to 540 million units, and the market size will exceed 800 billion yuan.
But the whole house smart is not just one or two home fashion items.According to the "Top Ten Forecasts of China's Smart Home Market in 2022" released by IDC, the data shows that only 2% of smart home devices will serve whole-house smart solutions in 2022. According to the iResearch survey, only 3.5% of the users who have expectations for smart homes have actually used the whole house smart.
Take intelligent lighting, an important link in the whole house intelligence, many people have not experienced the experience of being able to intelligently change the lighting according to people's work and rest, physical condition, usage scenarios, etc.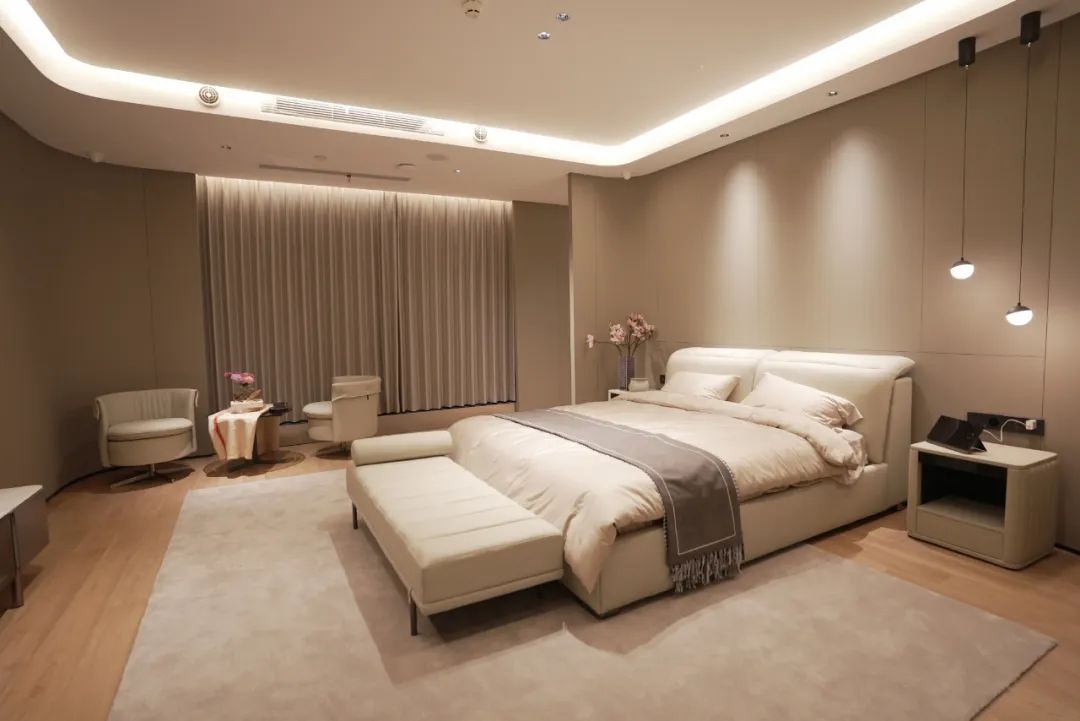 bedroom scene
However, with the accumulation of smart homes in the market for many years, people are more willing to build smart homes. According to iResearch's survey on the degree of user demand for smart life in 2021, the whole house intelligence ranks first with a demand ratio of 60.7%. It can be said that the whole house intelligence is becoming a recognized smart lifestyle.
With the technology becoming more and more mature, the influx of human resources and the willingness of consumers, the outbreak of the whole house smart market is not far away.
02
Intelligent lighting——
Important scenarios for whole-house intelligence
At this stage, the public has a high awareness of single-piece smart appliances, but to achieve real home life intelligence, what is needed is whole-house intelligence—connecting single-piece smart appliances with a complete system.
At this stage, for many people who consider making their home environment smarter, the whole house intelligence should take into account the installation cost, learning cost, maintenance cost, etc. from the home decoration link. More importantly, whether the smart experience brought worth. In fact, in addition to using voice and mobile phones to control TVs, air conditioners, and curtains, the intelligentization of a home scene will bring a more significant experience-lighting.
Whole-house intelligent lighting, as an important scene in whole-house intelligence, is an important entry point for people to intuitively feel a healthy light environment and experience whole-house intelligence.Since there are many connected nodes of IOT devices, lighting can give users a strong perception in smart scenes. At the same time, the smart lighting of the whole house is based on the individual needs of different groups of people. It can adjust the rhythm by changing the brightness and color temperature of the light to achieve a full-scene lighting mode.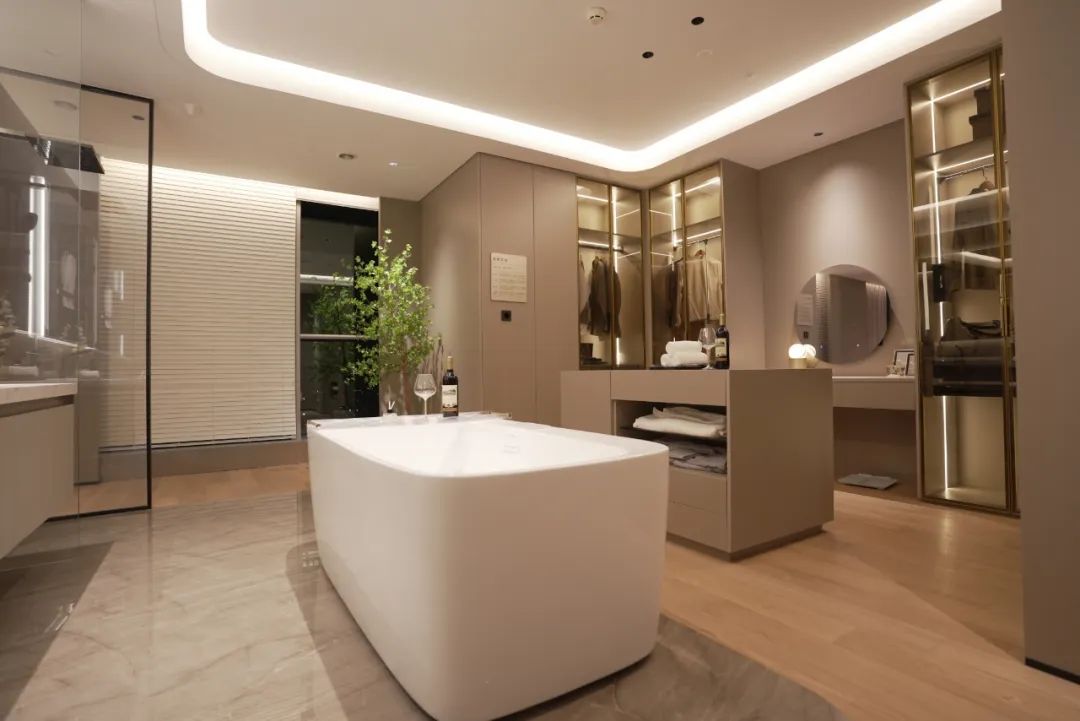 In fact, intelligent lighting can be regarded as a subsystem of the whole house intelligent system, which means that the lighting itself has its own independent intelligent system, and it is also connected to the whole house, enjoying the convenience of one-key connection. Because of this, an industry consensus is that in all aspects and corners of the entire smart home, it is impossible for one company to meet all the needs, and to achieve a "whole house", but requires companies that are good at different fields to jointly create.
As a pioneer in the field of smart lighting in China, Opple Lighting entered this field very early, and created a smart ecosystem for the whole house with Huawei, which is also deeply involved in smart home. Since 2016, Opple Lighting has cooperated with Huawei to support Huawei's HiLink ecosystem, combining a complete lighting product portfolio to provide a smart home experience.
The important scene of smart lighting in the whole house has always been valued by Huawei. In the Huawei Hongmeng Ecological Whole House Smart 3.0 released on November 2, 2022, the lighting subsystem ecology has been fully upgraded. Provide a full range of smart lighting products and multi-scenario solutions.
In fact, in addition to fully supporting the Huawei ecosystem, Opple Lighting has also developed a variety of control solutions with various ecological partners to flexibly support the interaction between smart home devices produced by different companies. There are more than 200 kinds of products.
Opple Lighting is also promoting the establishment of a unified industry standard for the common development of the intelligent lighting industry. In 2022, Opple Lighting and Huawei and other 34 companies related to the industry chain formulated the "Bluetooth Mesh Smart Home Lighting Interconnection Specification" group standard.
In the development of the smart home market, an important engine for growth is also smart lighting. According to IDC statistics, China's smart lighting market shipments are expected to be 29.13 million units in 2022, a year-on-year increase of 52.8%. In the first quarter, China's smart home equipment shipments reached 47.78 million units, of which 5.15 million units were shipped in the smart lighting market, a year-on-year increase of 74.9%, significantly ahead of smart speakers, smart security, home video entertainment equipment and other fields.
For the industry, smart lighting is an important part of the coming smart era of the whole house; for each of our homes, the ubiquitous lights are more worthy of attention.
03
How to make lighting smarter
From the electrical age to the information age, people's pursuit of indoor lighting is not limited to meeting lighting needs, but also combining aesthetics, industrial design, physiological science, etc., and polishing the details to perfection.
Today, while people are pursuing higher efficiency, they also pay more attention to the impact of light on comfort and health.Nowadays, many people suffer from insomnia and try every means to "hypnotize". Light pollution is one of the important factors that impair sleep health. Nobel laureate Dr. Axelrod has shown that melatonin can be used to help fall asleep and treat sleep disorders. Light is one of the main drivers of the biological clock. Light controls the pineal gland to secrete melatonin, thereby Affects sleep and mood of the human body.
Nowadays, many people use smart watches and mobile phone software to monitor their sleep quality. They can see the sleep duration, deep sleep duration, and indicators such as breathing, heartbeat and blood pressure. But smart accessories can monitor sleep quality, but they can't make you sleep better, but smart lights can.Just imagine – after monitoring these indicators, the bedroom lights can change to give the appropriate light, and can also give the light environment when falling asleep and waking up.
In addition to sleep and emotions, lighting directly affects people's eyes. After meeting the lighting needs, eye-friendly lighting is obviously what people are pursuing today. Traditional lighting products have problems such as single light effect, stroboscopic, glare, and blue light hazards, while intelligent lighting has a series of functions such as adjusting light brightness, light color temperature, scene setting, and timer switch, which is more eye-friendly and practical.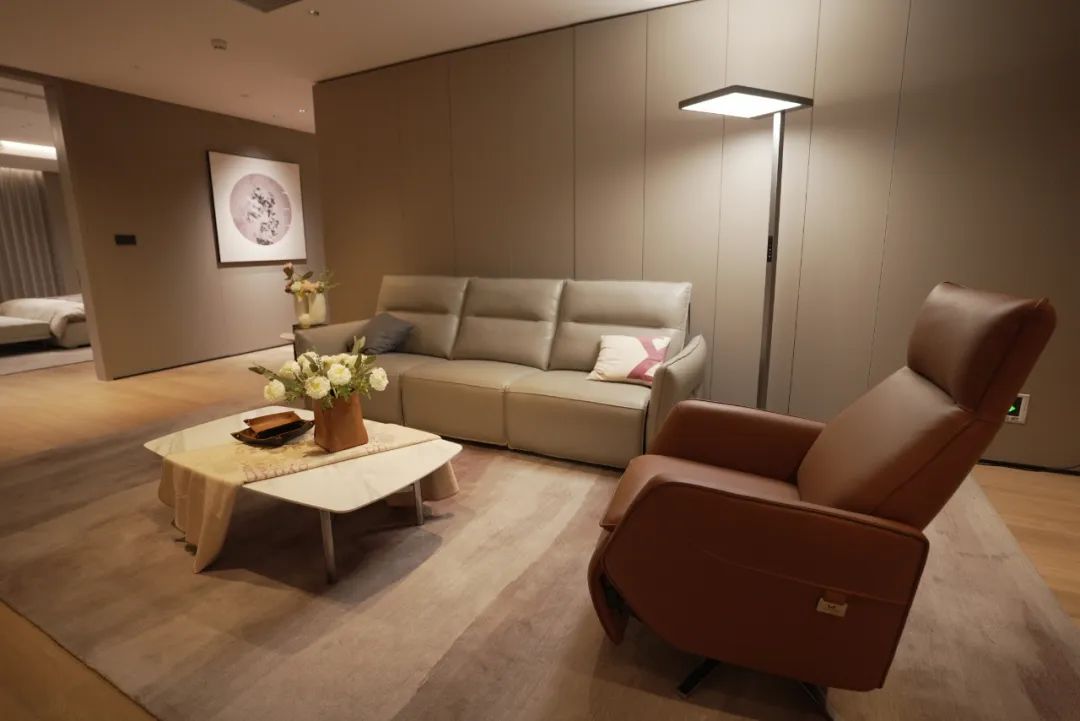 Opal lighting vertical eye protection lamp
Light connects people and space, and the atmosphere of the lighting often determines the atmosphere of the scene. Not only do you need a lighting engineer in film and television photography and photography, but you also need an intelligent "lighting artist" in your life. By adjusting and modifying the light parameters, different atmospheres can be brought to people. Reading, housework, entertainment, rest… all have suitable lighting environment. For example, in movie viewing mode, you can turn your home into a movie theater with one click.
Nowadays, in various home scenes, different lighting in different scenes can adjust people's physical and mental state unconsciously. Opple Lighting's exclusive eco-light patent can automatically optimize the light environment at home. UTMOST, a high-end intelligent lighting brand under Opple Lighting, is a whole-house intelligent lighting solution with the core of "extreme good light, minimalist intelligence". Relying on the application of SDL smart spectrum technology, users can enjoy the natural lighting environment through UTMOST. By tracking the data of sunrise and sunset, Opple Lighting has created 6 groups of living sunlight, simulating the light color change within 24 hours, automatically adjusting the color temperature and brightness according to different scenes from morning light to quiet night, creating true color light, rhythmic light, smooth viewing light A series of "ecological light" patented spectrums, such as focus light, sleep light, help to heal emotions, regulate body rhythm, and maintain healthy physiological balance.
With the development of the times, the real estate industry is no longer brilliant, and people's pursuit of quality of life will enter the next stage. As Ma Xiuhui, the founder of Opple Intelligence, mentioned recently, "When people stop buying houses, they are more likely to improve their quality of life and improve their lives."