After Tesla "sacrificed" the biggest price cut, friends and businessmen once again fell into a "dilemma."
On January 6, Tesla announced that it would lower the price of its domestic models, with a maximum drop of 48,000 yuan. Currently, the starting price of Model 3 is 229,900 yuan, and the starting price of Model Y is 259,900 yuan, both hitting record lows. Subsequently, on January 13, Tesla also lowered its prices in several European and American markets.
What follows is the familiar drama, the overcrowded official website, overtime employees, and old car owners defending their rights. It is reported that after announcing the price cut, Tesla China has received 30,000 car orders within 3 days. At the same time, people are also guessing, who will be the next brand to cut prices next?
Up to now, it has been nearly two weeks since Tesla announced the price cut, and only Wenjie and Xiaopeng Motors have followed up.
On January 13, the prices of various models under the Wenjie brand were adjusted, ranging from 28,800 yuan to 30,000 yuan; on January 17, Xiaopeng Motors announced a price cut for all its products, with the largest reduction reaching 36,000 yuan.
Compared with Tesla's previous price cuts, the speed of follow-up by friends has slowed down and the number has also decreased. For example, on October 24, 2022, Tesla announced a price cut. In the following week, Huawei M5 and M7, Ford Electric Horse, Xiaopeng P7, Lantu, etc. all followed Tesla in announcing price cuts, ranging from 20,000 yuan to a maximum of 55,000 yuan.
In 2023, the "knockout" of the auto market will also be officially launched by Tesla.
01
"The landlord's house still has surplus grain"
Tesla's "price card" has been playing well. According to incomplete statistics, since 2019, the price of Tesla Model 3 has been adjusted 13 times, and the price of Model Y has been adjusted 10 times. Among them, in March 2020, Model Y raised prices three times in a row within ten days.
This is Tesla's first price cut in 2023 and the second direct price cut in half a year.
As for why the price was cut sharply, Tesla's response was similar to the past, emphasizing starting from first principles and insisting on cost pricing.Recently, Tesla's external affairsvice presidentTao Lin said in an interview, "The company's supply chain will return to normal in 2023. When it is estimated that the cost will change, Tesla will immediately increase or decrease the price."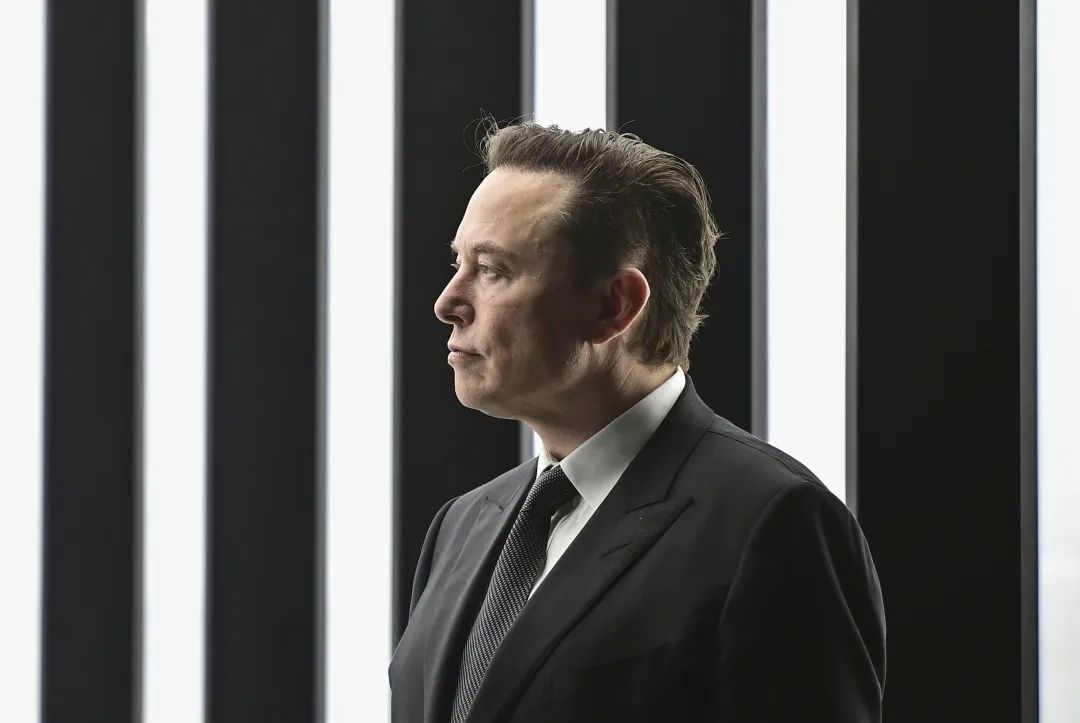 tesla CEO Elon Musk | Source: Visual China
Recently, as the price of lithium carbonate has dropped, this does give Tesla some price space.
From the end of 2022, the price of lithium carbonate, the main raw material for power batteries, will show a weak trend of falling. It is understood that the price of lithium carbonate has fallen from the peak of 600,000 yuan per ton in 2022 to the current 500,000 yuan mark.
However, the outside world is more willing to believe that this may be related to weakness on the demand side.
According to data provided by TroyTeslike, a Tesla production and sales data tracking service provider, as of December 8, 2022, Tesla's global orders on hand have dropped from 476,000 in July to 163,000. Orders in hand in the Chinese market dropped to 5,879 from 176,000 in July.
This is also directly reflected in the volume of deliveries. The data shows that Tesla's total delivery volume for the whole of 2022 will reach 1.31 million, failing to reach its target of 1.5 million vehicles. Especially in the fourth quarter, Tesla delivered 405,300 vehicles, a year-on-year increase of only 32%, far below the level at the beginning of 2022. Among them, Tesla China delivered 55,800 vehicles in December, a decrease of 44% from November (100,300 vehicles) and a year-on-year decrease of 21%.
At the same time, Tesla's production capacity is still increasing. By the end of 2022, Tesla's annual production capacity has reached about 1.8 million vehicles. This has raised concerns about the state of demand. In 2022, Tesla's stock price has fallen by about 65% from its high point, and its market value has evaporated by more than 700 billion U.S. dollars.
It cannot be ignored that this price cut is not just for short-term stimulation, but more importantly, it is an advance preparation for the expected downturn.
Recently, when participating in a discussion, Musk said, "I think we are in an economic recession, and 2023 will be a fairly severe economic recession. In my opinion, the severity will be comparable to 2009", "In order to maintain Demand remains the same and you will have to lower the price of the car as a result, which is the case where you want to keep demand constant.If you want to increase demand, you have to further reduce the price of the car.」
Of course, Tesla is the highest among all car companies, which gives it more room to maneuver to reduce gross margins to maintain or increase demand. Data show that in the first three quarters of 2022,Although Tesla's bicycle gross profit margin has declined slightly, it is still as high as 27.9%.This is the highest among all car companies.
Huatai Automobile Research Institute estimates that after this price cut, Tesla's domestic models still have a gross profit of about 10%, and there is still a profit margin of US$3,000 for bicycles.
Although the price cut will have a certain impact on the gross profit margin in the short term, Musk is not worried about it in the long run. "Even if you're selling the car on a razor-thin margin, it's worth a lot of money later to upgrade it to self-driving. And that's something that no other car company can do, only Tesla can do. "
By the end of 2022, Tesla stated that more than 285,000 people in the North American market have purchased the full self-driving (FSD) kit. In 2015, Tesla first launched the FSD system at a price of $2,500. In the ensuing 7 years, the price of FSD rose 6 times. In August 2022, Musk tweeted that he would raise the price of FSDD from $12,000 to $15,000.
02
"Follow" or "Not Follow"
Tesla's price cut this time has surprised many people. In the context of the cancellation of the "national subsidy" for new energy vehicles, many car companies have chosen to increase prices.
Since the end of last year, more than 15 auto brands have announced price increases, including BYD, Geely Automobile, GAC Aian, Changan Deep Blue, FAW-Volkswagen, etc., with price increases ranging from a few thousand to tens of thousands of yuan.
Tesla's sharp price cuts,The pressure has been transmitted to friends, especially brands with a similar price range or positioning as Tesla.Huatai Securities stated that since Tesla's price cuts, user groups including Xiaopeng P7, G9, Weilai ES6, ET5, Ideal L7, L8, BYD Seals, etc. have been shaken, especially for young car models.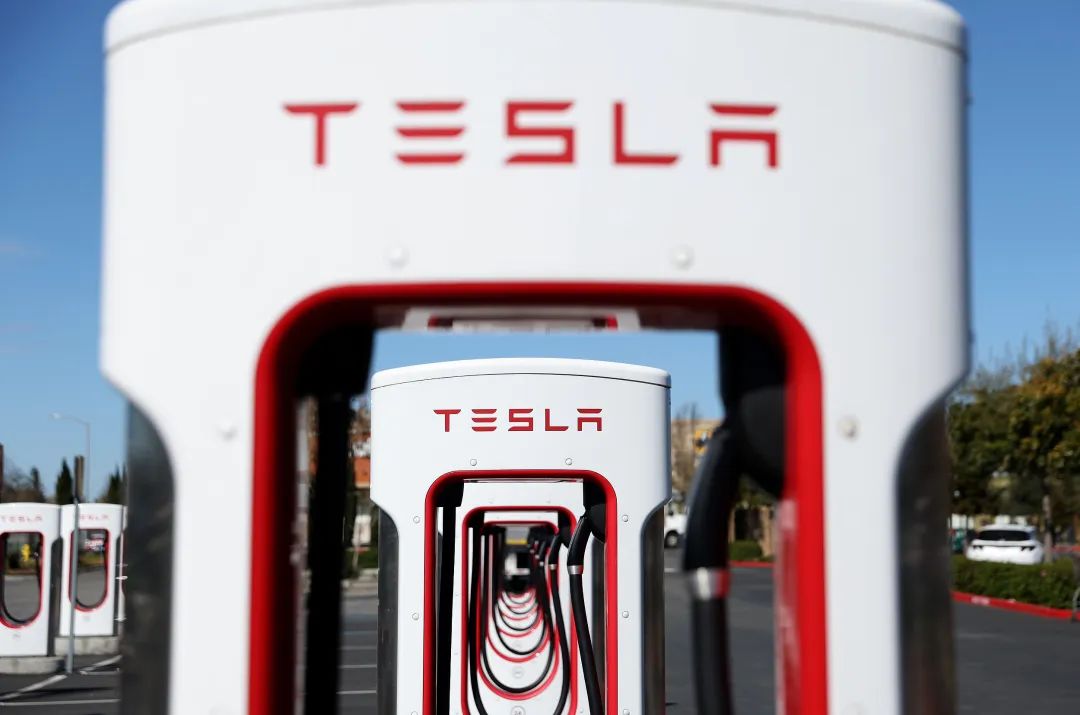 Tesla charging pile | Source: Visual China
Faced with Tesla's price cuts, many manufacturers are in a dilemma:If you don't follow up with the price cuts, the competitiveness of your own products will decrease, which will reduce consumers' desire to buy; if you follow up with the price cuts, it will undoubtedly make your profit structure worse.At present, except for leading companies such as Tesla and BYD, most new energy car companies are facing the situation of "selling more and losing more".
This also includes Wenjie and Xiaopeng, which followed up the price cut this time.
According to the financial report, in the first three quarters of 2022, Wenjie parent company Sailisi achieved a total operating income of 23.1 billion yuan, an increase of 102% year-on-year; The loss was 2.865 billion yuan, and the loss in the same period in 2021 was 1.922 billion yuan.
In the first three quarters of 2022, the net profit loss of Xiaopeng Automobile will reach 6.778 billion yuan.It is equivalent to a loss of 68,800 yuan for every car delivered.Among them, the gross profit margin of Xiaopeng Motors in the third quarter was 13.5%, a year-on-year decrease of 0.9 percentage points.
Behind the price-for-volume improvement of Chinese companies and the improvement of cost-effectiveness and customer experience, there is also anxiety in delivery.
January 2022, Huawei Executive Director, Terminal BG CEO Yu Chengdong asked the world brandA target of 300,000 vehicles was set for the annual sales volume in 2022, but in the end, the cumulative delivery volume of Wenjie last year was 75,000 vehicles, only 1/4 of the target;In 2022, Xiaopeng Motors will deliver 120,700 vehicles, an increase of 23% year-on-year, which is lower than the market average growth rate (100%), and only 48% of the annual target (250,000 vehicles) has been completed.
From the current point of view, Wenjie and Xiaopeng have chosen to increase sales and relax their requirements for bicycle gross profit. Sailisi said that behind the choice of price reduction is the issue of balance between volume and price. "We also hope that after occupying the market, we will consider profit from the perspective of quantity. As for the gross profit rate of bicycles, it will definitely have an impact, but whether the overall can be hedged depends on the overall market performance. The macroscopical situation cannot be seen only by the gross profit rate of bicycles. The overall market structure."
From the current point of view, Wenjie and Xiaopeng's price cuts are relatively late and the Spring Festival is approaching, so the promotion effect is not obvious for the time being.
03
Auto market starts "knockout competition"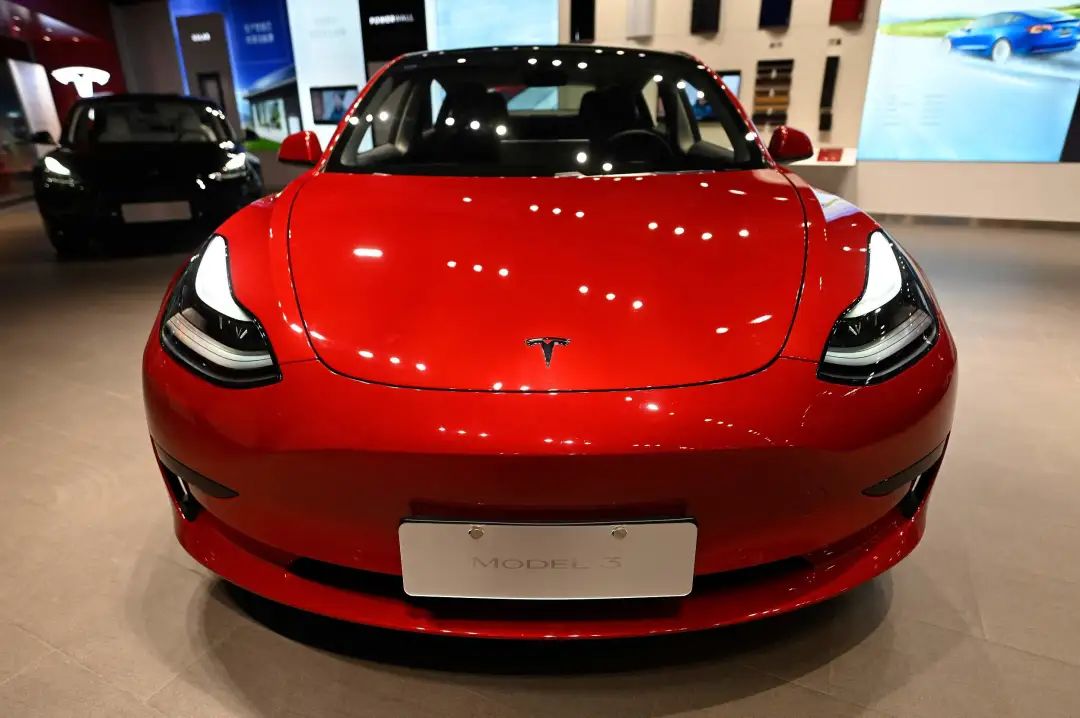 Tesla Model 3 | Source: Visual China
This time Tesla took the lead in announcing a price cut, which will bring the new energy vehicle market into a stage of intense competition in 2023. Although consumers enjoy benefits, it has once again sparked a price war for new energy vehicles.
Initially, Model 3 was originally targeted at BBA. After the price cut, Tesla will enter the price range of around 200,000 yuan, disrupting the pricing logic of many car companies.
At the same time, it's starting to get Tesla closer to the fastest-growing segments. With the development of the new energy market, more and more car companies are participating in the competition, and the current model market is gradually changing:100,000-150,000 and 150,000-200,000 pure electric and plug-in models for home use account for 42% of the market.
Prior to this, the product structure of new energy vehicles showed a "dumbbell shape", with the main force concentrated at both ends of the high-end and low-end markets.
This also means that the price war will become an important factor in the next competition of new energy vehicles.
The early owners of new energy vehicles were a group of pioneer users who had ample budget and dared to try new things. They paid attention to the advanced nature, intelligence and subversive experience of the product itself; Energy vehicles have entered the popularization period from early adopters. At this stage, the most mainstream and broadest user group begins to enter the market, they do not pay much attention to differentiated intelligence, but care about safety, quality and cost performance.
Tesla's goal is not to become a car company, "the world is not short of car companies", but to "accelerate the world's transition to sustainable energy." Therefore, what Tesla has to do is to make new energy vehicles available to more users through continuous price reductions. In 2021, Li Bin said at the second-hand car business conference, "After Tesla's volume increases, the cost will drop. I am not surprised that it has dropped to hundreds of thousands. This is their goal."
In this wave of industrial transformation and upgrading, car companies will retreat if they do not advance. They can only survive by fighting with all their strength. This price cut is not the end.