In addition to the vivo X90 series, vivo also released the vivo TWS 3 series earphones, which are TWS 3 Pro true Hi-Fi wireless earphones and TWS 3! Among them, the former claims to solve industry problems such as lossless audio transmission, ultra-low distortion decoding, and ultra-wideband sound unit. Wireless Headphones.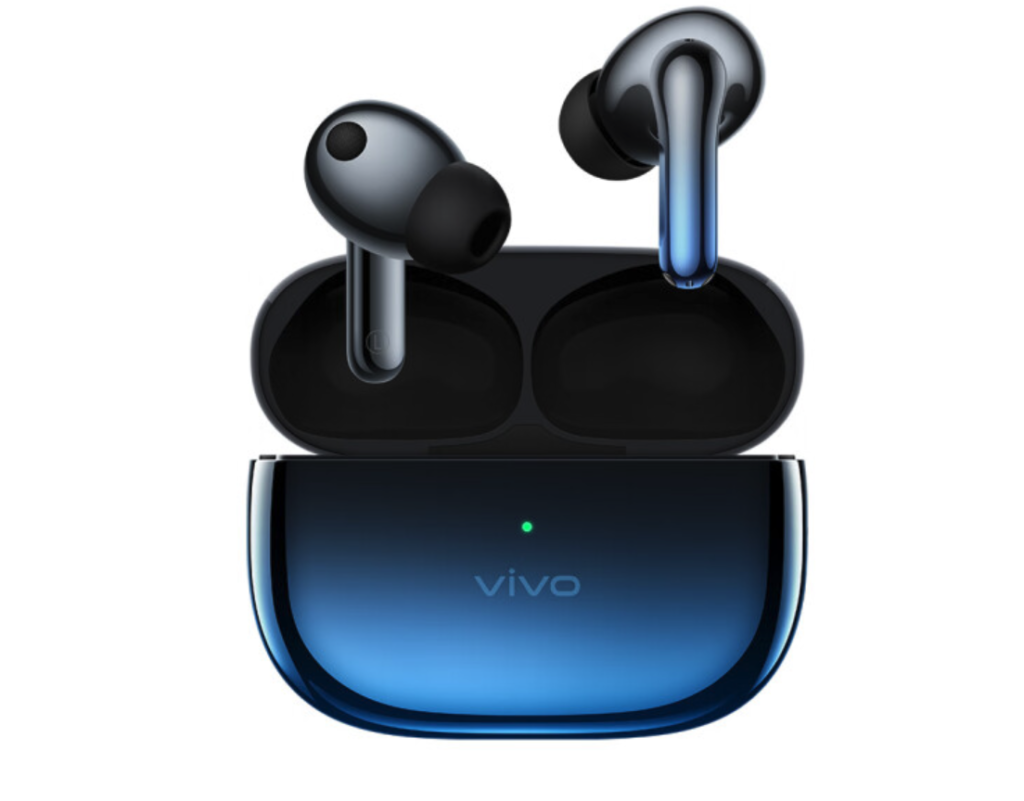 According to reports, the vivo TWS 3 Pro headset brings a new computational acoustics technology, which can optimize the sound quality in real time according to different human hearing curves, headset structures and wearing conditions, as well as support head tracking spatial audio, and cooperate with video platforms to provide Massive multi-channel film sources.
TWS 3 Pro is the first end-to-end lossless audio transmission technology, supports Snapdragon Sound and aptx Lossless decoding, doubles the audio transmission bandwidth, and the highest bit rate can reach 1.2Mbps.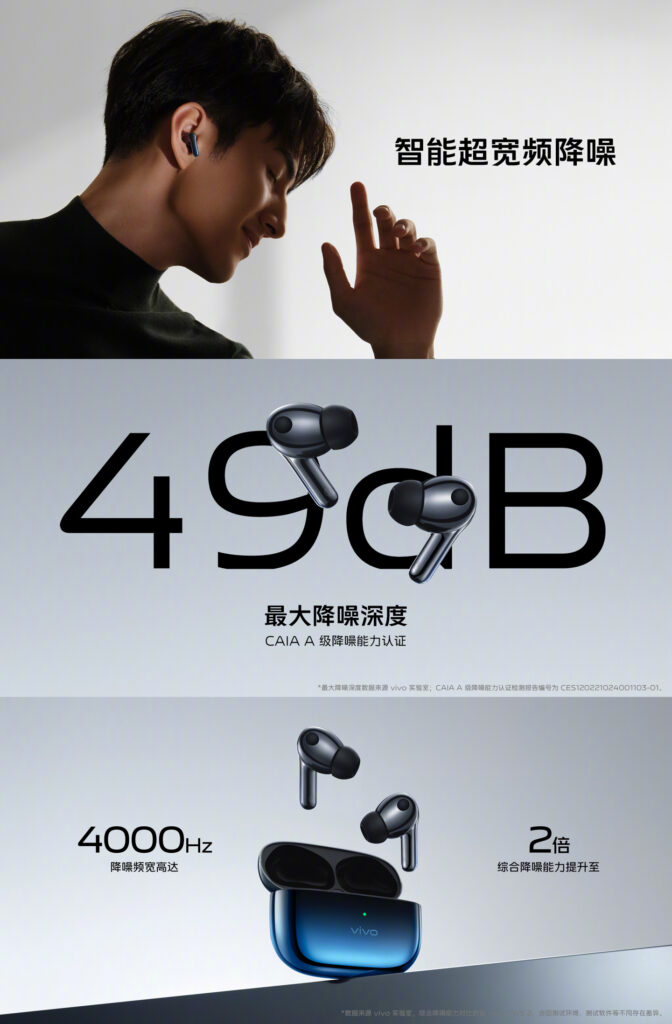 In terms of acoustics, the vivo TWS 3 series is equipped with an exclusive self-developed ultra-wideband unit, and has an extremely wide sound range. The low frequency can dive to 5Hz, and the high frequency can reach 40kHz, which can achieve a frequency response that is twice as wide as that of ordinary units. , The sound field is even more comparable to dual-unit headphones. The uniquely customized 3-layer nanocomposite diaphragm can make the bass of the vivo TWS 3 series more powerful, the midrange more precise, and the treble clearer and purer. The 12.2mm super-sized unit is paired with a more sophisticated speaker magnetic circuit system design, which can bring a larger amplitude range and powerful power.
In addition, vvivo TWS 3 Pro supports 360° surround space audio and real-time head tracking function, establishes a direct spatial relationship with the sound, and adjusts the position of the sound field around the head in real time.
The vivo TWS 3 supports Deep-Live 3D panoramic audio, which is a professional spatial sound field audio engine specially built by the Golden Ear Acoustics Laboratory. It can restore ordinary left and right stereo and multi-channel sound sources to a 3D panorama that matches the original scene The sense of hearing allows users to experience immersive auditory effects, and each song is a live version.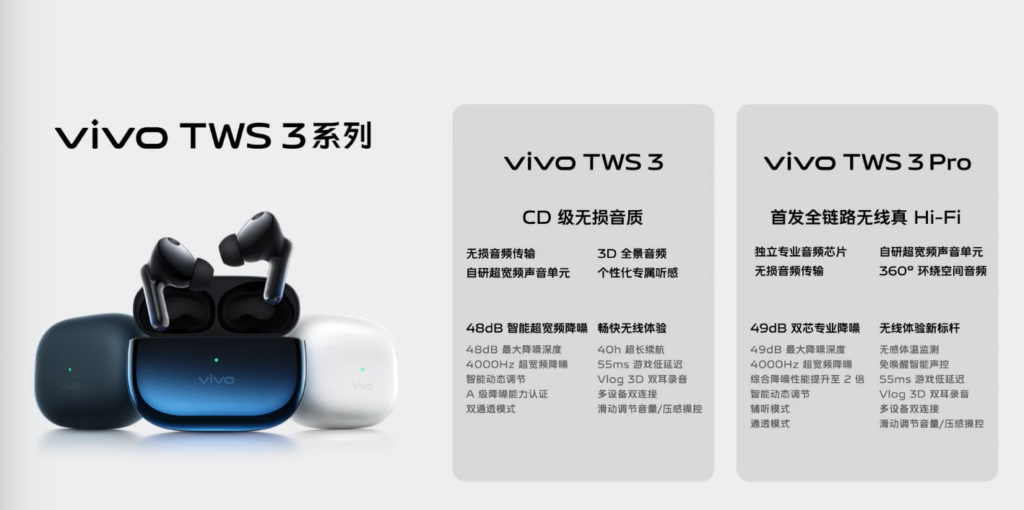 In terms of connection, vivo TWS 3 supports Bluetooth 5.3 and the new LE Audio Bluetooth audio technology, universal LC3 audio coding, not only can provide high-quality wireless transmission during games, but also the full link delay is as low as 55ms, truly realizing the synchronization of audio and video , to help users win the finals.
At the same time, vivo TWS 3 Pro also cooperates with professional medical equipment manufacturers, equipped with 2 customized special temperature sensors, which can realize high-precision temperature measurement of both ears: users can quickly monitor body temperature with just one button after wearing the earphones, and support wireless Continuous periodic monitoring of the sense of sensation, and timely reminders when the body temperature is too high or too low.
In terms of noise reduction, TWS 3 Pro achieves a maximum noise reduction depth of 49dB, while the noise reduction bandwidth range reaches 4000Hz, and the comprehensive noise reduction ability is doubled, which can effectively eliminate more noise.
As for the price, the vivo TWS 3 Pro true Hi-Fi wireless headset is priced at 999 yuan (about RM640); the vivo TW3 standard version is priced at 499 yuan (about RM319). There is no news of coming to Malaysia yet. For more technology information, please continue to stay on the Chinese version of TechNave!
【material】