At the recent imaging strategy conference, vivo brought the future layout of imaging. At present, it has established 5 major imaging centers, invested more than 1,000 people in research and development technology, accumulated more than 1,200 patents, and jointly developed the next generation with Zeiss. Imaging technology, the sensor will be greatly upgraded. In addition, a new self-developed image chip is also included.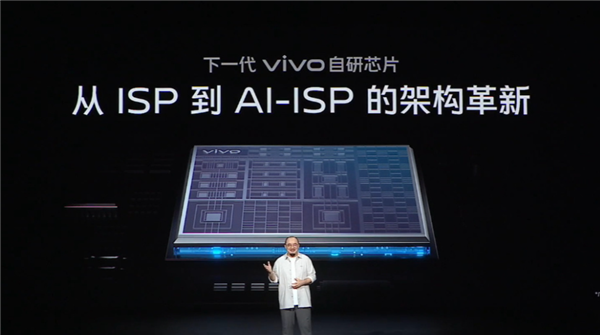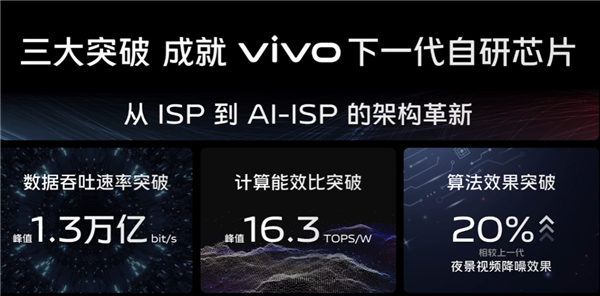 It is reported that this self-developed chip, whose name has not yet been announced,Upgraded from traditional ISP to AI-ISP in architecturewhich can realize high-precision AI computing with low latency and high energy efficiency.
With the improvement of the chip architecture, this new self-developed chip has a data throughput rate of 1.3 trillion bit/s, a peak energy efficiency ratio of 16.3 Tops/w, and the noise reduction effect of night scene video is 20% higher than that of the previous generation.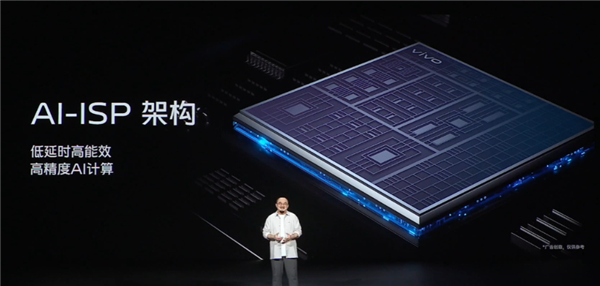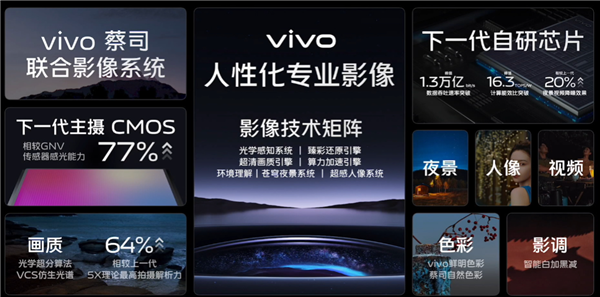 In addition to this new self-developed chip, vivo also announced the imaging technology matrix including the next-generation main camera CMOS with a super-sensing portrait system in cooperation with Zeiss at the press conference.
Not surprisingly, these new technologies will be officially unveiled on the vivo X90 series, which will be released soon.
For more technical information, please continue to hold the Urban Tech Story version!
【source】