The USB-IF organization officially released the new USB4 v2.0 standard specificationbrings a new generation of USB 80Gbps interface, as well as a new naming system.
UBS4 2.0 or USB 80Gbps, the first change is naturally that the bandwidth has doubled to 80Gbps again, thanks to the new physical layer architecture based on the PAM3 signal encoding mechanism, as well as the newly defined 80Gbps active data line.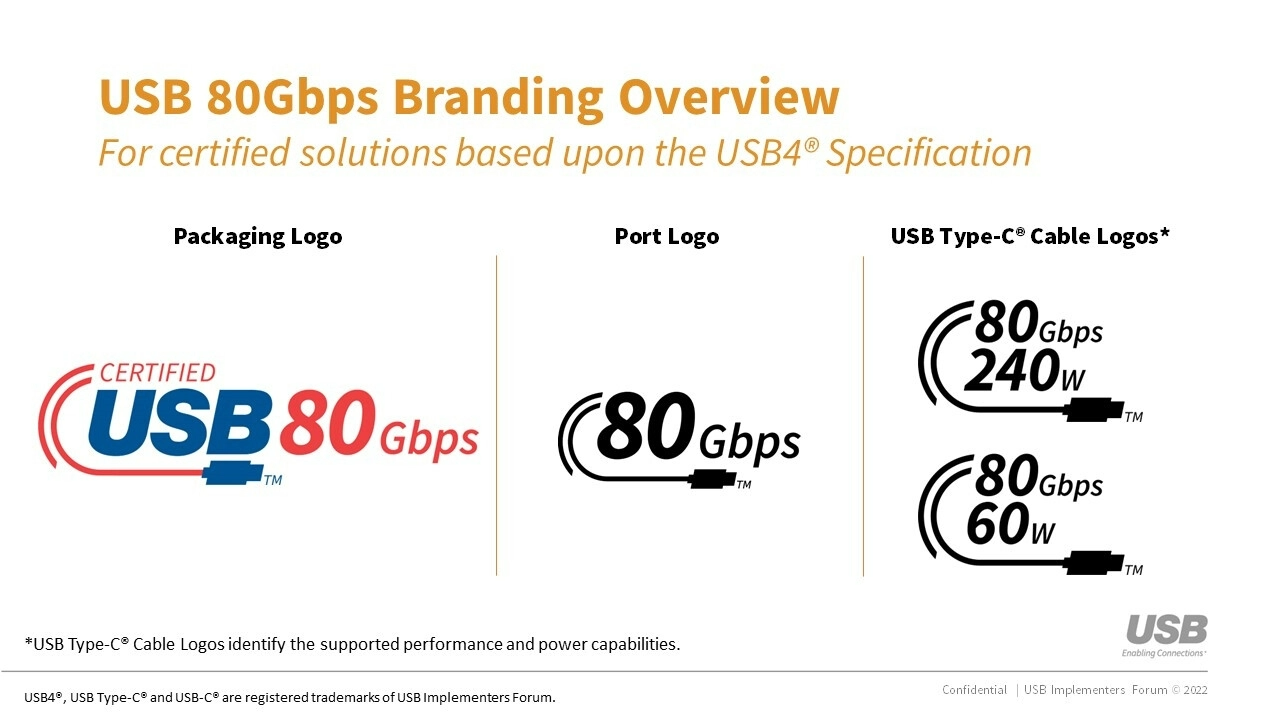 In specific application scenarios, such as 8K ultra-high-definition display, USB 80Gbps can also be configured in asymmetric encoding asynchronous transfer mode, which can be up to 120Gbps in one direction, which is enough to carry DP 2.0/2.1 UHBR20 signals, and 40Gbps in the other direction.
Secondly, USB 80Gbps has upgraded the data and display protocol, which can make better use of bandwidth. Among them, data transmission supports high bandwidth of 20Gbps, and display transmission is connected with DP 2.0 and PCIe 4.0, sharing the PHY physical layer, so that one interface can handle high-speed data. ,show.
Of course, USB 80Gbps remains backward compatible, and there is only one interface form USB Type-C. By the way, the USB Type-C interface specification and USB PD power supply specification have also been upgraded to keep pace with USB 80Gbps.
It is worth mentioning that when it comes to USB4, it not only changes the naming method again, but also becomes lazy technically. It almost directly inherits the Thunderbolt 3 standard donated by Intel, from the physical bottom layer to the technical specifications.
From now on (the name will be changed next time), the USB interface will be named after the transmission bandwidth. USB4 v2.0 corresponds to USB 80Gbps, USB4 corresponds to USB 40Gbps, USB 3.2 Gen2x2 corresponds to 20Gbps, USB 3.2 Gen2 corresponds to USB 10Gbps, and USB 3.2 Gen1 corresponds to USB 5Gbps…
The older USB 2.0, USB 1.0 stayed the same because they were so slow and stuck on the order of Mbps. If it is changed to USB 480Mbps, it is not only troublesome but also easy to cause misunderstanding (you know it is easy to misunderstand).
For more technical information, please continue to hold the Urban Tech Story version!
【source】【source】