Recently, the popular RG model King of Brave has been launched. Although the major model shops are speculating on prices, the popularity is still high. Many stores are out of stock. Of course, Bandai, who knows how to make money, will not only produce RG King of Brave, it is still in Premium. The Bandai online store sells GoldyMarg, the must-have golden hammer for King of the Brave. After I received it, I will immediately open the box for everyone to see.
The model "RG GoldyMarg Golden Hammer" is the same as the RG King of Brave. There are also many detailed lines on the surface, and the color separation is also careful. There is no need to add color to the model, and some unique parts are also added with transparent parts and 3D. Extra-thick stickers are used to enhance the details; the same as the original, it can be deformed, in the form of a robot, a chariot, a giant hand + a golden hammer, and the humanoid can also maintain exposed joints and pose a pose.
Unsolicited unpacking specialists assist with component QC testing
Take a look out of the box
Part of the outer armor nozzle is hidden
Gold has always been like this. If you want to be beautiful, you have to paint it yourself.
giant hands are preformed
Transparent parts with glitter added
Provides a stand for the combined giant hand
Extra thick "Plastic Stickers"
The sticker on the fuselage, or wait for the water to stick it
Official completed map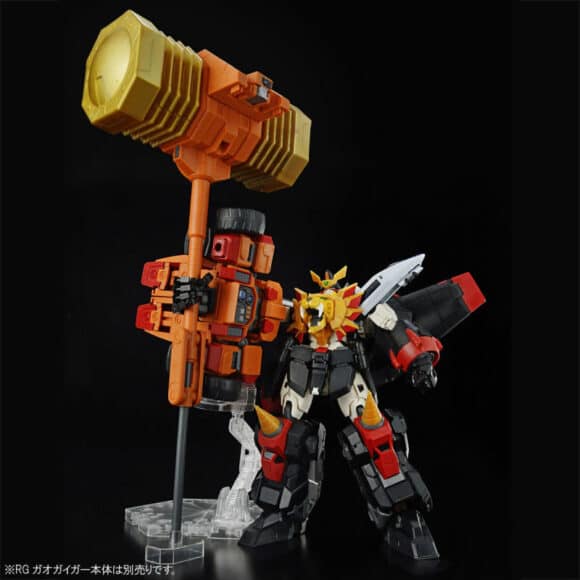 Next time I will review for you
Sure enough, it is a super popular model recently. In terms of shape and detail, it is really worthy of praise. No wonder so many people grab it. As a King of Brave Fans, you really can't miss these two RGs; the editor also wants to build them quickly. , Hurry up and make a review for everyone, but the editor has recently become a cat slave. After raising a little master, it is more difficult to find a private space and time to build models… but I will work hard.
RG GoldyMarg ゴルディーマーグ
Price: 4,400 yen
Enquiry: Ruihuahang
Latest Videos