China's IC imports to drop by 15% in 2022
In 2022, China's integrated circuit imports will decline for the first time in nearly 20 years.
IC imports fell 15% last year to 538.4 billion units from 635.6 billion in 2021, according to data released by the General Administration of Customs on Friday. It was the first annual decline since at least 2004, when Bloomberg began tracking the data. Imports are expected to grow by 17% in 2021, 22% in 2020 and 6.6% in 2019. (Bloomberg)

U.S. judge rules that laid-off Twitter employees cannot claim through class arbitration
Twitter has won a ruling that allows the social media company to force several laid-off workers who sued over their dismissals to pursue their claims through individual arbitration rather than a class action.
U.S. District Judge James Donato ruled Friday in a class-action lawsuit filed by five former Twitter employees alleging the company failed to give them sufficient notice before firing them after being acquired by Elon Musk, They must bring their claims in private arbitration.
Donato granted Twitter's request to force the five former employees to pursue their claims individually, citing their agreements with the company. (Source: Reuters)
BYD is said to be planning to build an auto parts factory in Vietnam with an investment of more than 250 million U.S. dollars
The media quoted insiders as saying that BYD plans to build a factory in Vietnam to produce auto parts. The products will be supplied to BYD's auto assembly plant in Thailand, and may also serve the Vietnamese local market. It also said that BYD will invest more than 250 million U.S. dollars in northern Vietnam. The site selection of the factory is being negotiated and construction is planned to start by mid-2023.
After its subsidiary company set up a factory to produce solar panels, this is BYD's further move in Vietnam. BYD is seeking to lease 80 hectares of industrial land for the new plant, more than twice the size of its solar panel production plant in Vietnam, the people said.
At present, BYD has not commented on the above news. The media believes that through investment in Vietnam, BYD is seeking to expand production capacity, control costs, and diversify production areas. (Source: Wall Street News)
Apple Watch's custom microLED screen will be produced by LG
News on January 14, Ross Young, CEO of screen supply chain consulting company DSCC, said in his latest tweet that Apple's custom microLED screens for the subsequent Apple Watch will be produced by LG.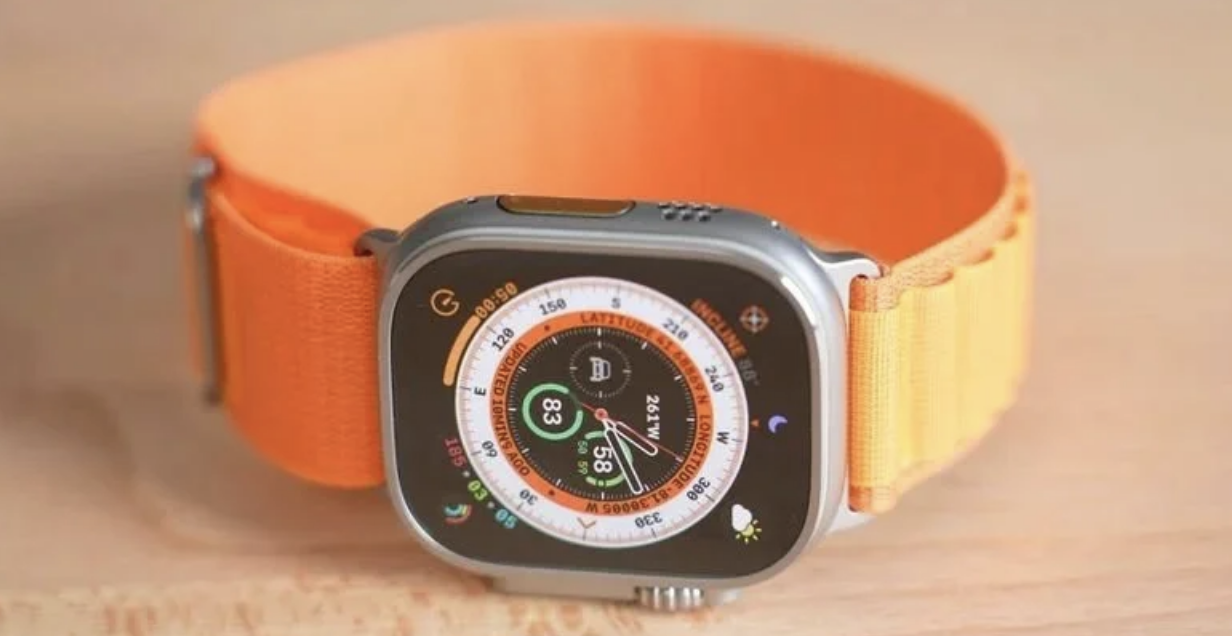 Young tweeted that LG Display is building a small-scale production line to supply Apple with microLED screens. Apple is expected to switch to a microLED screen in the Apple Watch, which will be launched in the spring of 2025.
Young said that LG Display will begin mass production in the second half of 2024, supplying microLED panels to Apple and assembling Apple Watch screen components for Apple.
Earlier reports said that Apple will transition from the microLED display of the Apple Watch Ultra at the end of 2024 to its own custom display, with a long-term goal of reducing its dependence on display suppliers such as Samsung and LG. Young believes that Apple will continue to rely to some extent on such partners. "Apple won't make the screens entirely in-house," Young said. (Source: IT House)

The total pre-sale box office of new films in the 2023 Spring Festival breaks 70 million
According to news from Maoyan Professional Edition, at 8:12 on January 15, the total box office of new films for the Spring Festival in 2023 exceeded 70 million.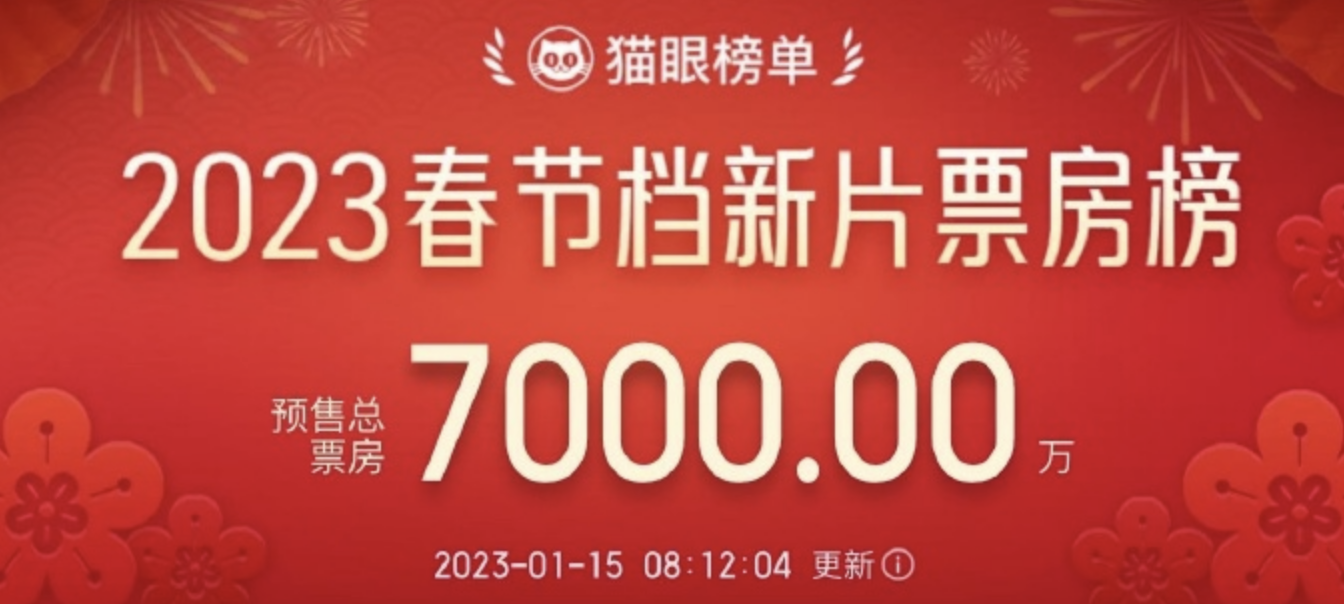 For the 2023 Spring Festival, the 7 films that have been officially announced are "The Wandering Earth II", "Man Jianghong", "Deep Sea", "Unnamed", "Exchanging Life", "Chinese Ping Pong: Jedi Counterattack", "Bear Infested·Stay with Me" Bear Core "" covers a variety of themes such as happy comedy, science fiction, history, sports, suspense, animation, etc., with rich types and full of highlights. (Source: China Business News)
WeChat New Year's greeting red envelopes are online!Support voice blessing recording
In order to make it more interesting to send out red envelopes during the Spring Festival, a few days ago, WeChat launched a new "New Year's Red Envelope". When sending out red envelopes, you can also choose to record a voice to send blessings to your friends.
In addition, some auspicious numbers will be randomly selected in the New Year's greeting red envelopes, such as: 1.66, 2.88, 6.66, 8.88, etc. Each number is matched with different blessings and different dynamic effects. For example, the blessing corresponding to the 1.66 yuan red envelope is "I wish you good health".
It is understood that when a friend receives a red envelope for New Year greetings, they can also set the blessing of the red envelope as a WeChat status.
In addition to sending New Year greeting red envelopes in the single chat dialog box, during the Spring Festival, live broadcast red envelopes can also be sent in group chats. One-click to open "Live New Year greetings + send red envelopes". (Source: Fast Technology)

Apple wins new patent for foldable iPhone to ease screen cracking
January 15 news, according to the latest list published by the United States Trademark and Patent Office (USPTO) this Thursday, Apple has obtained a new foldable device technology patent, which can alleviate the problem of cracking of folding screens.

Apple believes that the biggest concern of consumers buying foldable devices is that after a period of daily use, the screen folds will crack, causing consumers to be discouraged from foldable devices.
In the patent, Apple outlines a new protective layer structure for foldable screens, which can enhance the durability of the screen.
The patent specifically mentions the screen module and protective layer structure, which is deployed on a bendable, flexible, and foldable screen module and screen panel. Depending on the embodiment, the hard coat layer #104 can fill pre-existing micro-cracks, mitigating screen cracking. (Source: IT House)
The first 6GHz CPU in history! i9-13900KS released
Intel finally released the new flagship of the 13th generation Core, which is also the first microprocessor in history to reach 6GHz frequency – i9-13900KS!
The final specifications, mainly the frequency, are not the same as previously rumored.
8P+16E 24 cores 32 threads, L2 cache 32MB, L3 cache 36MB, these are not running, but some of them have higher frequency.
The P-core base frequency is 3.2GHz (+200MHz), the turbo boost frequency is 5.4GHz (+0), and the Turbo Max 3.0 boost frequency is 5.8GHz (+100MHz).
The base frequency of the E core is 2.4GHz (+200MHz), and the acceleration frequency is 4.3GHz (+0).
The basic power consumption is increased from 125W to 150W, and the maximum turbo frequency power consumption is maintained at 253W.
The price of the Bank of China is 5999 yuan, and it is now on sale, which is a full 20% higher than the i9-13900K 4999 yuan.
As for performance, HardwareUnboxed used it to run 11 games at 1080p resolution with RTX 4090. On the whole, compared with i9-13900K, the average frame rate and 1% minimum frame rate have increased by 3%. (Source: Fast Technology)

my country's major scientific and technological infrastructure, high-energy synchrotron radiation light source intensifiers are fully connected
According to the news from China News Agency on January 14, the high-energy synchrotron radiation source (HEPS), a large scientific facility, has recently made a major progress. With the sealing of the last section of the bellows of the HEPS intensifier completed on the afternoon of January 13, the entire line of the intensifier has been closed. through.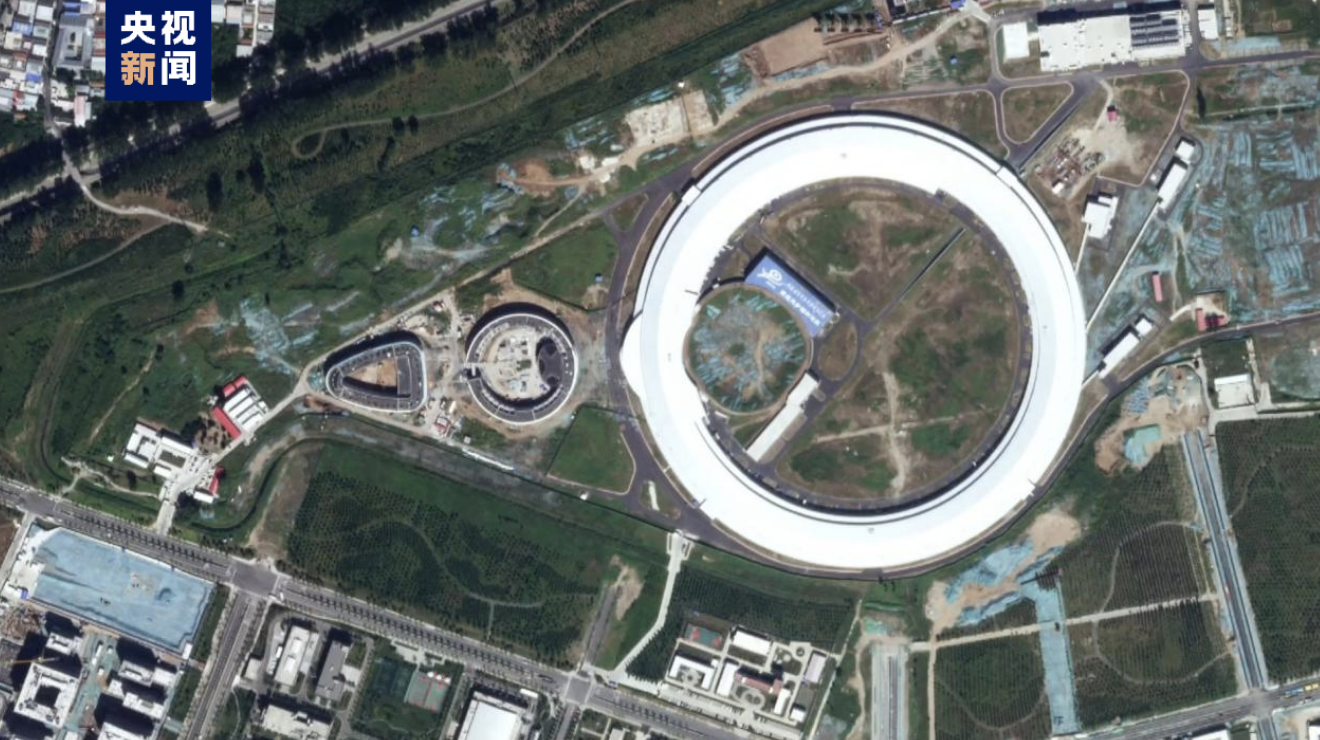 Pan Weimin, the chief commander of the HEPS project and a researcher at the Institute of High Energy, Chinese Academy of Sciences, announced the closure and pointed out that the full line penetration of the HEPS intensifier marks that the intensifier has completed the online equipment installation work and entered the equipment debugging stage. HEPS construction has taken another big step forward.
The installation tasks of HEPS intensifier equipment include pre-alignment, tunnel installation, precise alignment, vacuum connection and packaging, etc., with a tight schedule and heavy tasks. After the HEPS intensifier is successfully debugged, it will become the world's first intensifier with high-energy reinjection function and beam accumulation. (Source: China News Network)