National Energy (TNB)CollaborateGamuda BerhadGamuda Land, the property development arm of Gamuda Land, has entered into a strategic partnership to build two towers for Gamuda Land's development in Selangor.Electronic station for electric vehicle charging!
The two companies signed a memorandum of understanding and will build Malaysia's first e-stations at Gamuda Cove in Sepang and Gamuda Gardens in Hong Kong for residents of the project and visitors to the Gamuda Coves theme park.
It is worth noting that this future electronic station will besolar panelProvides power, thereby reducing power from the grid and supporting a greener environment.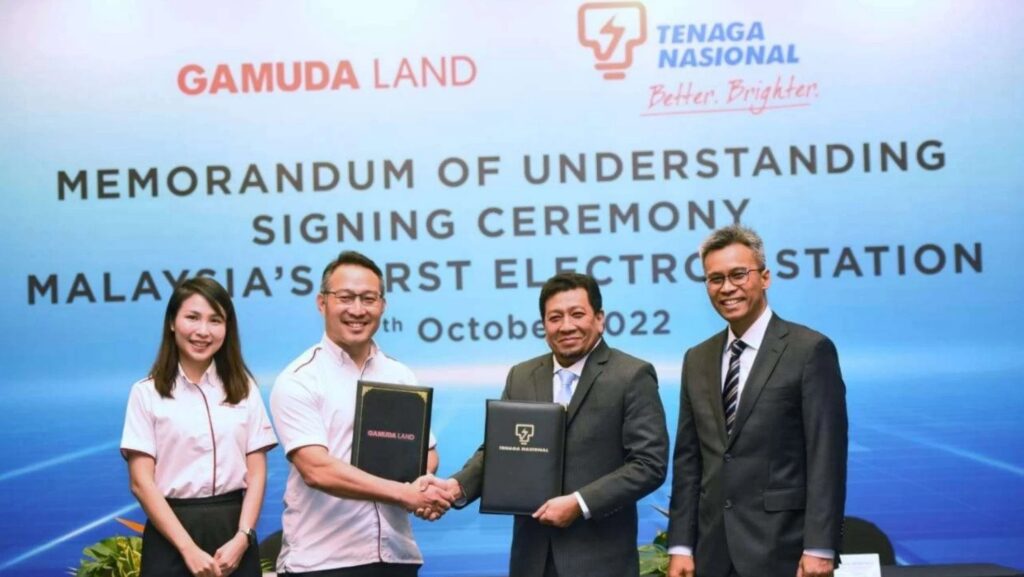 It is reported that the electric vehicle charging station will match all electric vehicle manufacturing, from hybrid, plug-in hybrid and pure electric vehicles, with both alternating current (AC) and direct current (DC) fast chargers. Just like a traditional gas station, the electronic station will also provide a series of services such as restaurants, convenience stores, etc. for waiting car owners.
TNB Chief Strategy and Venture Capital Chief Datuk Megjallaluddin Meg Hassan said that the MoU will pave the way for TNB and Gamuda Land to move towards the goal of increasing the use of electric vehicles in Malaysia and jointly contribute to Malaysia A vision of net-zero emissions by 2050.
He also said that the charging stations will also allow the two companies to advance the environmental, social and governance (ESG) they continue to achieve (
ESG) goals while ensuring the business continues to grow.
Meggaraluddin said that the entire project requires a huge investment and is a responsibility that no group can undertake on its own. Therefore, the cooperation between TNB and Gamuda Land is very much in line with and can help the government's vision.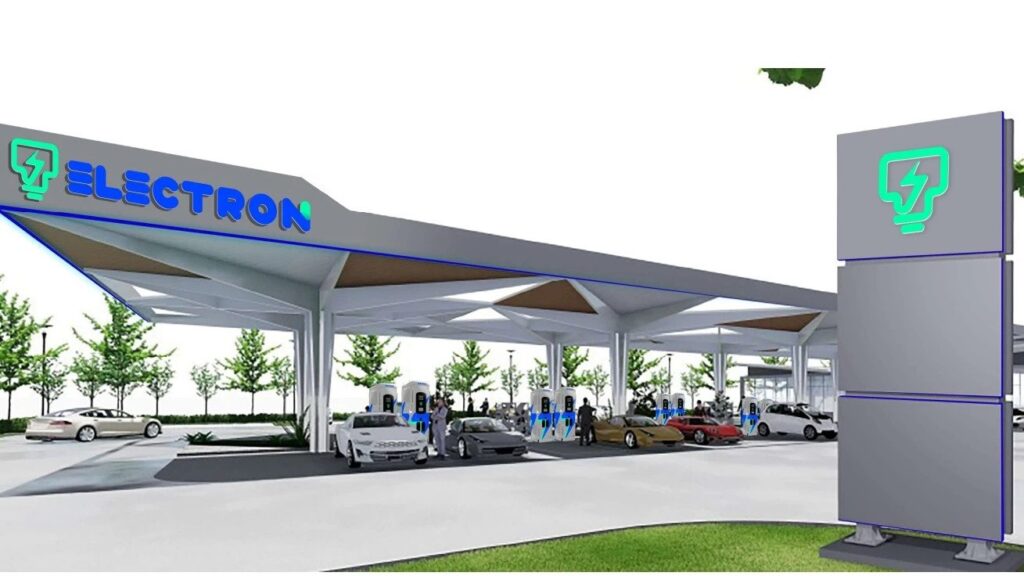 Xu Weilun, Chief Operating Officer of Gamuda Land, also pointed out that since urban transportation accounts for 23% of carbon emissions, it is necessary to ensure that our development projects have the sustainable function of urban transportation, which is also one of the key aspects of our overall planning and design. Build smart and sustainable towns.
Under the MoU, the two companies will work to explore sustainable energy projects that TNB can provide in other Gamuda Land developments. It is reported that in April this year, Gamuda CoveA was awarded Malaysia's first 5-diamond Low Carbon City Framework (LCCF) private town certification by the Malaysian Green Technology and Climate Change Corporation (MGTC), while its Central Business District was awarded Green Building Index (GBI) Gold Certification.
In addition, the master plan for the nature-inspired design of Gamuda Garden Town has been certified Silver by the Green Building Index. TNB is committed to promoting consumer participation in energy transition plans, including the development of an electric vehicle ecosystem. Other areas of focus are transitioning the power generation industry to cleaner energy sources, increasing the renewable energy mix, and enhancing the grid of the future (GoTF) for more energy solutions.
For more technical information, please continue to hold the Urban Tech Story version!
【source】