It is regarded as the leader of the community APPTikTokLost to a new APP that has been on the shelves for less than 2 months"Gas".It is reported that since the app was launched in August this year, it has accumulated more than500,000 downloads。
According to "Bloomberg", "Gas" is the most popular social software for high school students in the United States. It has been downloaded more than 500,000 times so far, and it successfully surpassed the leading social apps TikTok and BeReal last week to become a free download on the App Store in the United States. The #1 app.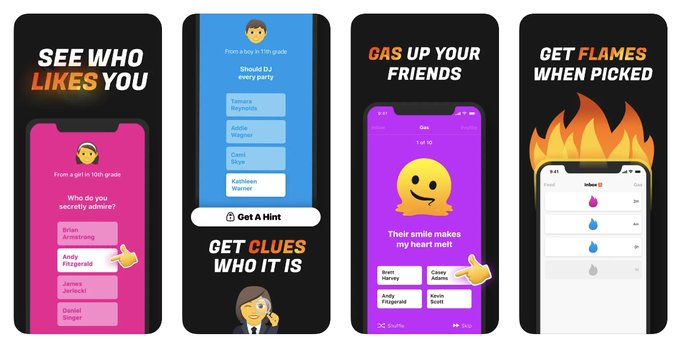 "Gas" can answer a series of questions about friends, only connect the user's classmates, friends or friends of friends in the same school, and encourage users to "praise" others in a mutually connected relationship.
Although surpassing TikTok, these social apps are usually popular quickly, but they may not last. According to Sensor Tower data, BeReal, which was popular at the beginning of this year, is currently experiencing a drop in its daily activity rate. Only 9% of Android users open BeReal every day, which is much lower than that of TikTok and Instagram. Gas"'s future development is unclear.
For more technical information, please continue to hold the Urban Tech Story version!
【source】