Intel has announced the latest specs for the next-generation Thunderbolt, the next-generation Thunderbolt 5, which will provide ultra-fast data transfer speeds and improved support for external displays for Macs launching in 2023 or later. Thunderbolt 5 is equipped with 80Gbps bidirectional bandwidth, and the transmission speed is 2 times faster than that of Thunderbolt 4. More details will be announced by Intel next year.
The latest 14-inch and 16-inch MacBook Pros are equipped with Thunderbolt 4/USB4 sockets, with up to 40Gbps bandwidth per side, but can only support up to 2 to 3 external monitors, with a maximum frequency of 6K@60Hz.
The next-generation Thunderbolt 5 is equipped with 80Gbps bi-directional bandwidth, enabling future Macs and external storage devices that support the standard to transfer data twice faster than the current Thunderbolt 4, and even provide up to 120Gbps of bandwidth for external displays, allowing Mac Supports dual 8K displays at 60Hz.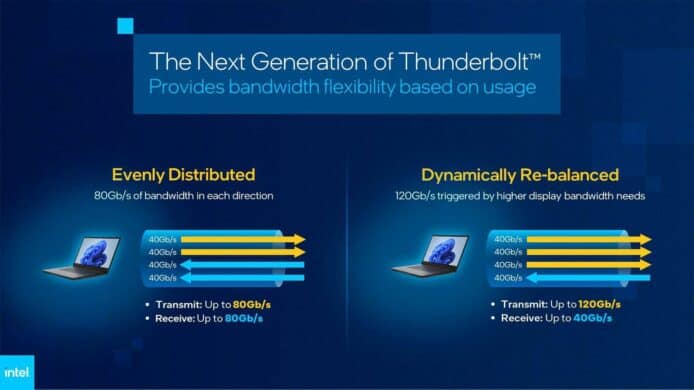 Thunderbolt 5 is based on the USB4 2.0 and DisplayPort 2.1 specifications and is compatible with previous generations of Thunderbolt, USB and DisplayPort. Intel is expected to announce Thunderbolt 5's official name, features and capabilities in 2023.
source:MacRumors
—
unwire.hk Mewe Page : https://mewe.com/p/unwirehk
Latest Videos