After adding tab support to Windows 11 File Explorer, Microsoft is planning to bring the same functionality to the Notepad app.
According to a screenshot posted by a Microsoft engineer, Microsoft now appears to be working on "tab" support for the Notepad app. The feature appears to be in an early stage of development, and there's a warning within the app about a non-disclosure agreement that doesn't allow it to be discussed or shared with the public.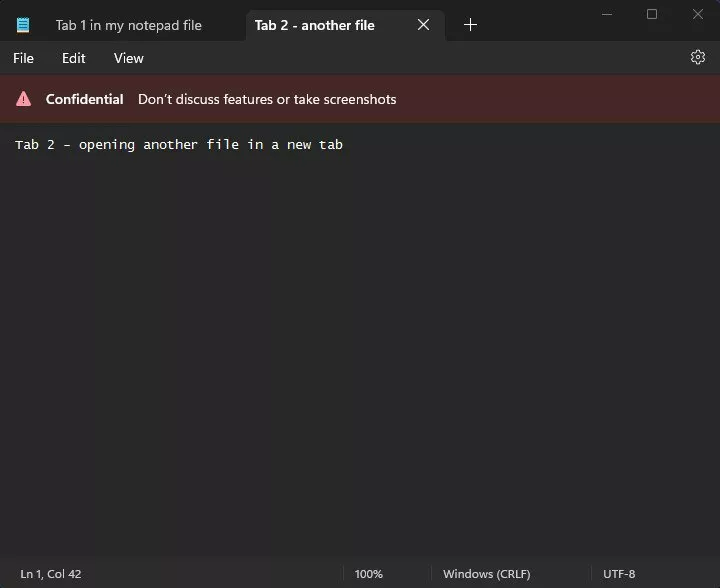 This won't be a terribly important feature update for many users, but being able to use tabs to organize multiple pages of Notepad instead of relying on separate windows will improve productivity.
It's worth noting that support for tabs will also help improve performance. For example, File Explorer's tabs use far less memory, and tests have shown that opening a new tab adds only a few megabytes to memory consumption.
For more technology information, please continue to watch the Chinese version of TechNave!
【source】【source】