WIKO 10 landed in Malaysia earlier this month, priced at RM699, and now it is officially announced that the "WIKO 10 TikTok Challenge" will be held from October 21st to November 30th, open to all Malaysian TikTok users to participate, and will give out RM1000 cash prize and a total of 10 new WIKO 10 phones!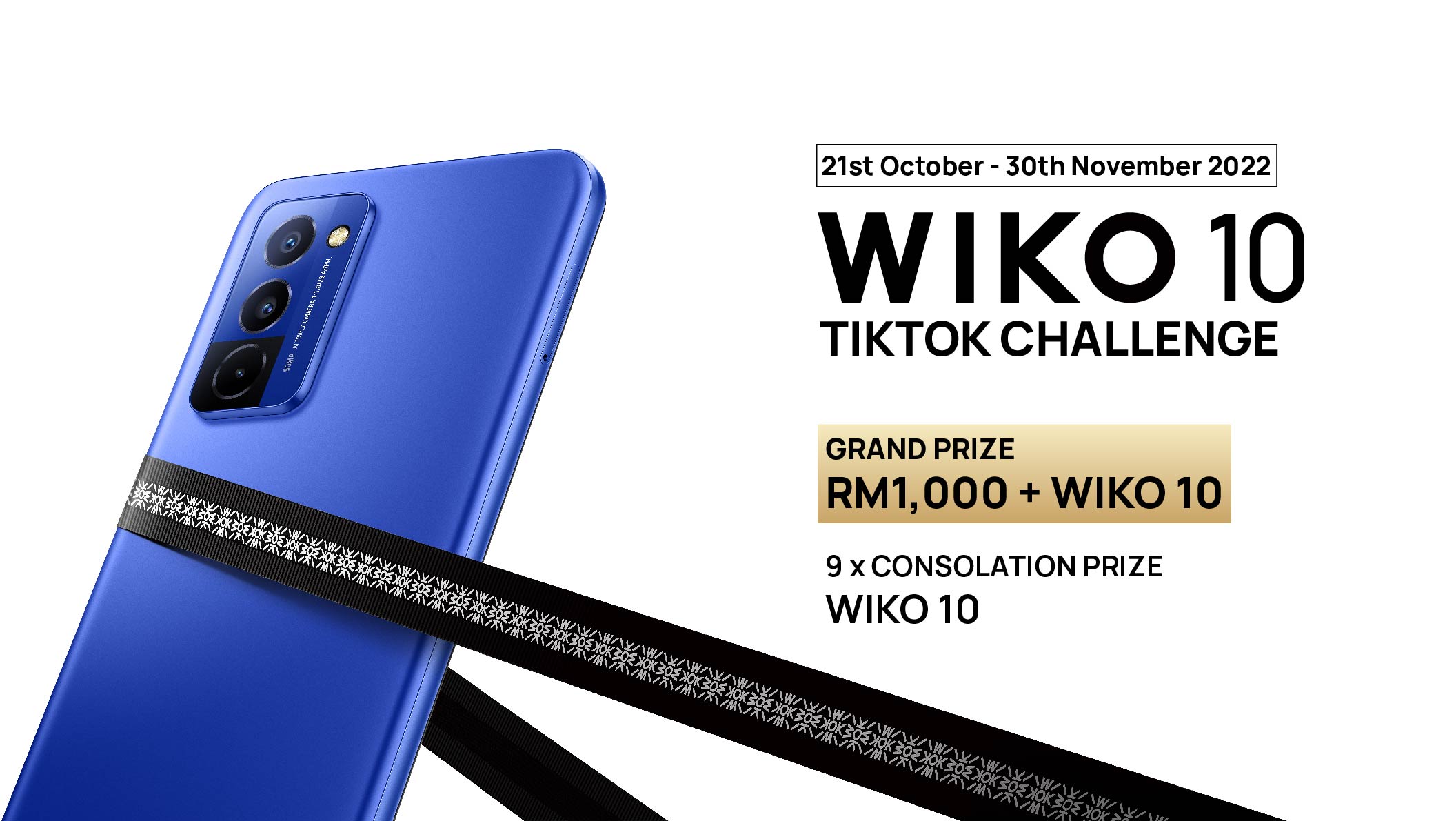 How to enter the competition is as follows:
Follow WIKO Malaysia (WikoMalaysiacool) on TikTok and enable DM
Shoot a video that contains any WIKO product (WIKO T10, WIKO T50, WIKO 10) or the WIKO brand logo and raise the "W" hand gesture in the video.
Use the hashtag #WikoMYwecool when uploading videos to TikTok and make sure your personal TikTok page is set to public.
Remember to share your entry video with family and friends to increase video views.
The official said that this TikTok challenge will select the top 10 winners of the video spots with the highest number of visits. In addition to a WIKO 10, the first place will also receive RM1000 in cash.Interested users can go to WIKO 10 TikTok challenge For details, remember to comply with the terms and conditions.
For more technical information, please continue to hold the Urban Tech Story version!