A few days ago, Apple launched the new iPad 10 and 2022 iPad Pro with the M2 chip directly on the official website. Since Apple has not previously released any notice, some users are not aware of it, so they placed orders for the 2021 iPad Pro before the release of the new iPad Pro, resulting in a significant delay in the delivery of orders.
But this may be good news for users who happened to have placed an order for an older iPad Pro prior to launch —Those who just placed an order will now be able to upgrade the new version of the iPad with the M2 chip for free!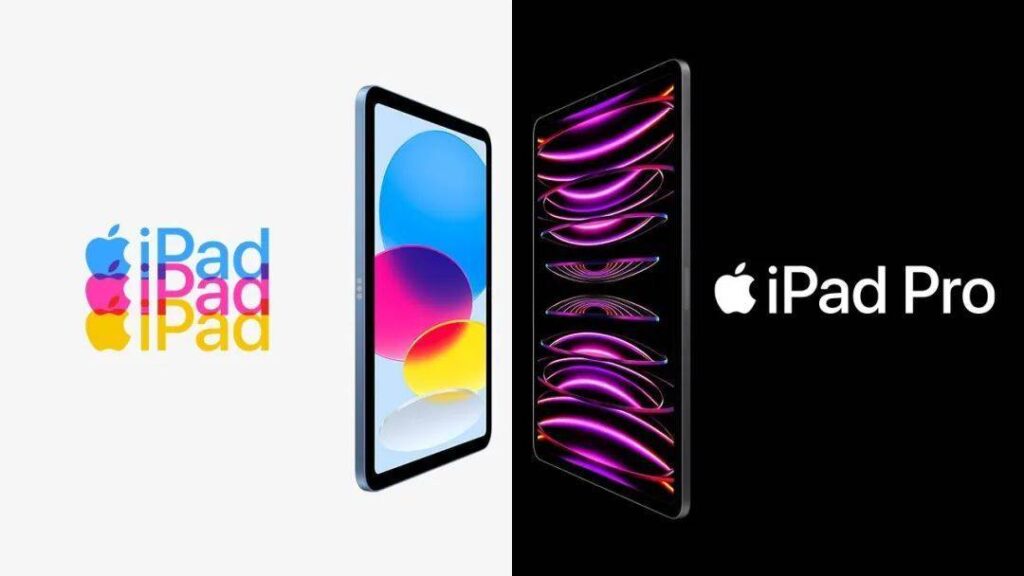 According to Chinese netizens, for these delayed orders, Apple also issued a relevant notice saying: "As you may have learned, Apple recently released a new iPad Pro. Since your order has not been shipped,The product you ordered will be automatically upgraded to the new 11-inch iPad Pro Wi-Fi 128GB-Space Grey, but will need to wait until the official launch on October 20, 2022 to ship. "
This also means that users who have previously ordered iPad Pros on the official website and have not yet shipped them can upgrade to the latest 2022 iPad Pros for free.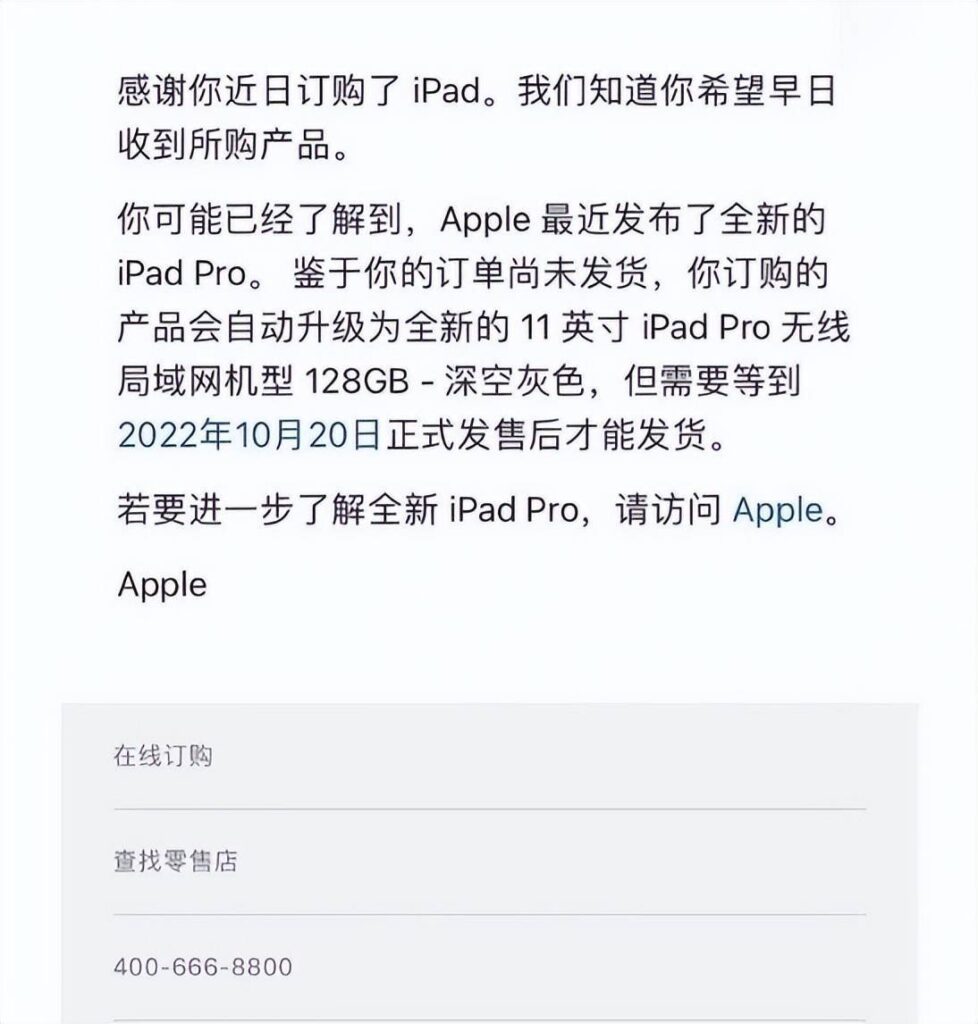 For comparison, the starting price of the 2021 11-inch iPad Pro is only 6,199 yuan, while the 2022 11-inch iPad Pro starts at 6,799 yuan. It is reported that the main upgrades of the 2022 iPad Pro include: the processor is upgraded to the M2 chip, which is more superior in terms of performance and energy efficiency than the previous generation M1 chip; the CPU performance is 18% higher than that of the M1, and the GPU (graphics processing capability) has the highest performance. 35% increase.
In addition, the new iPad Pro also adds the Apple Pencil hover function, which can accurately show where the pen tip will touch on the display. When the Apple Pencil hovers over the display, the screen will detect the electromagnetic signal emitted by the pen tip. , the detection distance can reach up to 12mm; M2 can instantly translate the signal and determine the three-dimensional position of the Apple Pencil, which can be used to write, doodle and draw with a higher level of accuracy.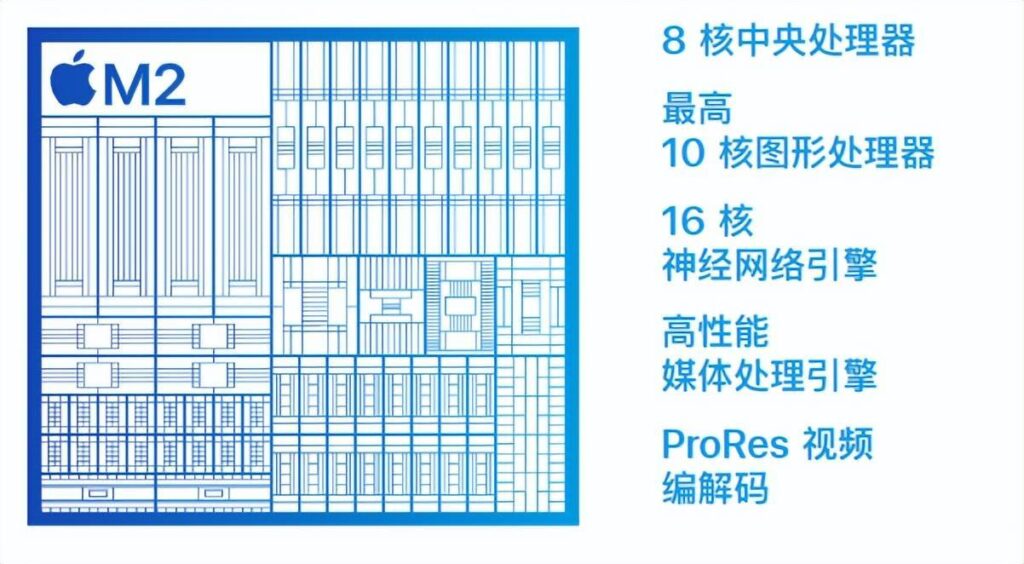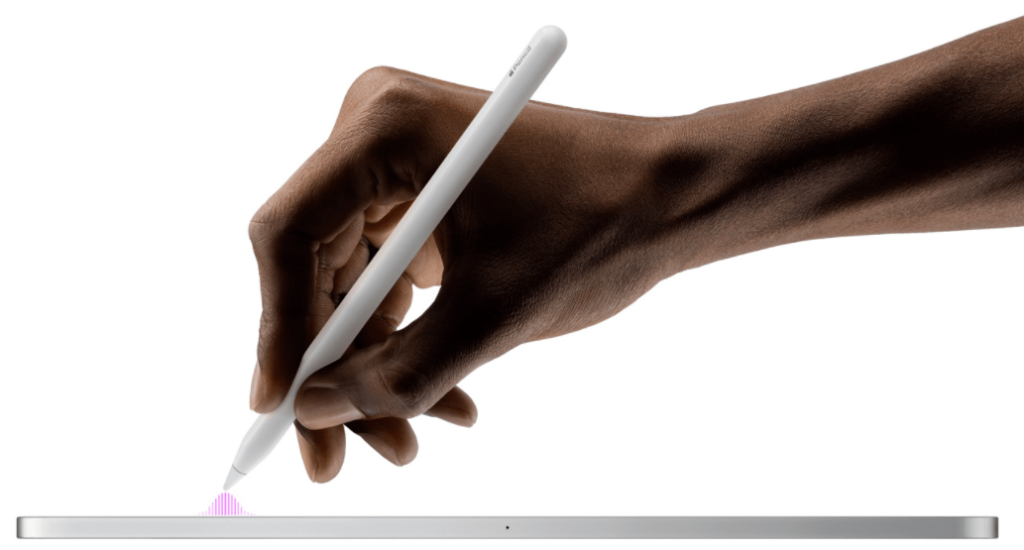 In addition, the new iPad Pro also supports ProRes shooting + RAW hardware acceleration + codec engine, WiFi 6E and Bluetooth 5.3 technology, and more.
For more technical information, please continue to hold the Urban Tech Story version!
【source】