EU warns of sanctions on Musk after banning journalists' accounts
According to the latest news from the BBC, after the Twitter platform banned the accounts of several journalists who had reported news about Musk, the European Union threatened to impose sanctions on Musk, the owner of Twitter.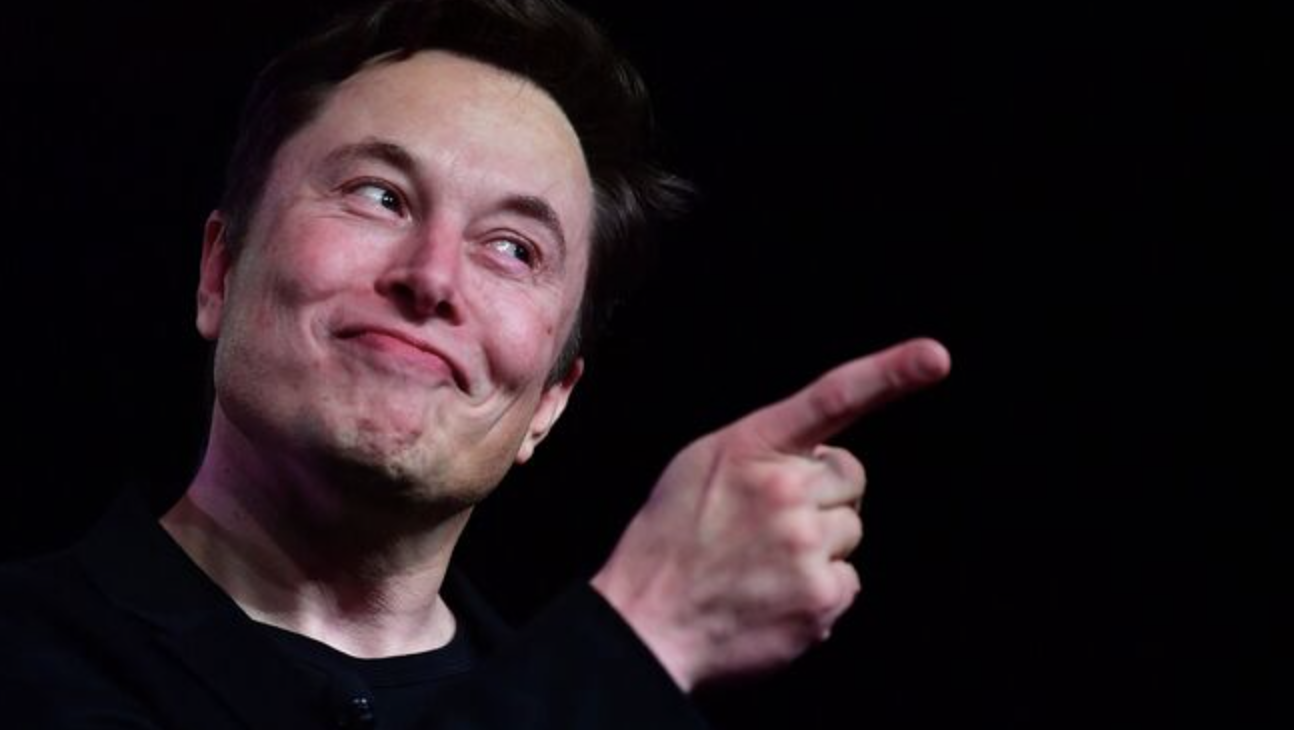 The Twitter accounts of journalists from The New York Times, The Washington Post and CNN have all been banned, the BBC said.
In this regard, European Commission Vice President Jokhova warned that Twitter's approach violated the EU's Digital Services Act, "Musk should be aware of this, there is a red line here, and there will be sanctions soon." The BBC said that the relevant sanctions could be implemented under the new Digital Services Act, which is currently under consideration and may come into force next year. (Source: Global Times)

13 U.S. technology giants including Apple, Tesla, and Microsoft lost over $100 billion in market value this year
This year has been the year that the soaring momentum in the stocks of big U.S. technology companies has been broken, and these companies have lost years of strong market leadership.
According to foreign media reports, the stocks of big technology companies such as Amazon, Tesla and Meta have lost a third or more of their market value this year. Based on Thursday's closing price, the tech-heavy Nasdaq 100 fell 29%, wiping out nearly $5.6 trillion in total market value.
"This is the first time in five to 10 years that the fundamentals of a big tech company have fallen significantly," said Justin Kelly, chief executive of Winslow Capital Management. The reason for being in a leading position in the market." (Source: Netease Technology)
Former Blizzard Veteran Chris Mason Returns to Blizzard as Warcraft Advisor
Chris Mason, the former senior vice president of Blizzard Entertainment, the story designer and creative director of famous works such as "StarCraft" and "Warcraft", left Blizzard in 2016 after 22 years of hard work, and returned to his old school six years later. Owner, "World of Warcraft" brand manager John Hight confirmed the news.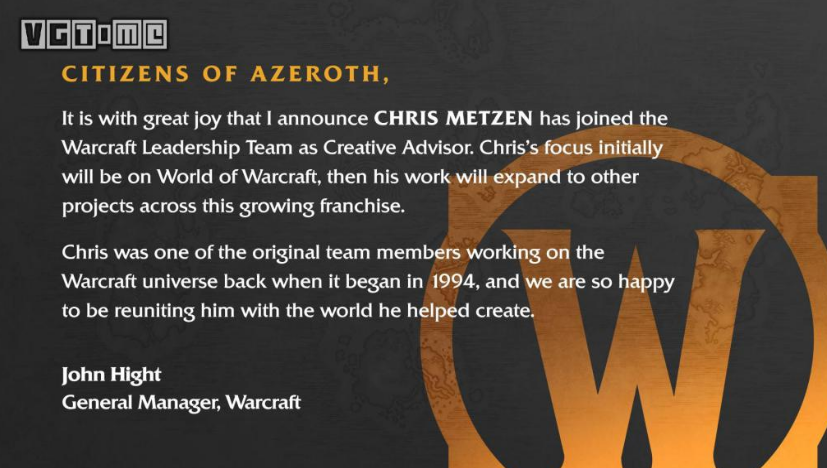 Mason has participated in the plot conception and product development of "StarCraft" and "World of Warcraft". Since 1994, he has participated in the production of the Warcraft series of games, including art and game settings.
John Hight also mentioned in the statement that Mason will first participate in the creation of "World of Warcraft", and then his work will expand to other projects under the IP. Hight also said that Mason was one of the original team members of the "Warcraft" IP in 1994, and the current "World of Warcraft" team is very happy to join him again. (Source: Sina Finance)
Tsai plans to sell $260 million Alibaba stake through Morgan Stanley
A holding company owned by Tsai filed this month to sell 3 million Alibaba American Depositary Receipts (ADRs), or about 80 percent of Tsai's Alibaba stake, through Morgan Stanley, according to The Washington Service. % about.
Based on Thursday's closing price, the stake is worth about $260 million. The document represents a deal plan, according to The Washington Service. (Source: Financial Associated Press)

Bezos, Gates invest $75 million in Musk's brain-computer interface rival Synchron
News on December 16, on Thursday local time in the United States, Synchron, a brain-computer interface startup, announced the completion of $75 million in financing. Investors include Amazon founder Jeff Bezos and Microsoft co-founder Bill Gates' investment company.
Synchron focuses on restoring certain bodily functions to paralyzed patients. With the Synchron Switch, a brain-computer interface (BCI) device, patients can move a computer cursor on the screen just by thinking.
The brain-computer interface device could be implanted in a minimally invasive procedure through the jugular vein into a blood vessel on the surface of the brain's motor cortex, a procedure similar to inserting a coronary stent.
With this financing, Synchron's total funding has reached $145 million. While Synchron trails Neuralink and Science Corp in funding, it is well ahead of most other BCI companies, according to market research firm Pitchbook. (Source: Netease Technology)
Digital RMB pilot scope expanded
According to the news on December 16, the "Digital RMB" App shows that the scope of the pilot has expanded again.
On the one hand, the previous Shenzhen, Suzhou, Xiongan New Area, and Chengdu have been expanded to Guangdong, Jiangsu, Hebei, and Sichuan provinces; on the other hand, Jinan in Shandong, Nanning and Fangchenggang in Guangxi, Kunming in Yunnan, and Xishuangbanna have been added as pilot areas .
So far, a total of 17 provincial-level administrative regions or some cities across the country have launched digital renminbi pilots.
In addition, Alipay joined the digital renminbi acceptance network and became the first payment platform to support the fast payment function of digital renminbi wallets. Consumers can independently choose more diverse payment methods when shopping.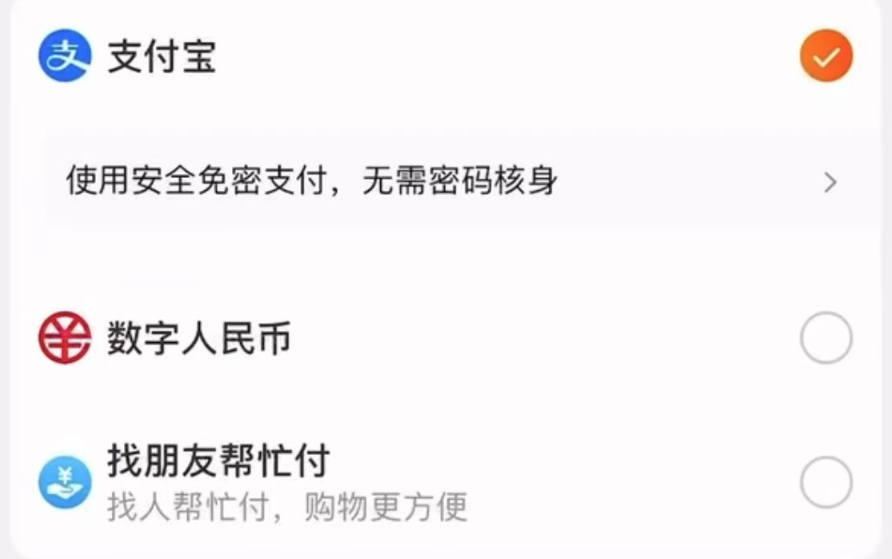 At the same time, digital renminbi can also be used to pay for things purchased on apps such as Taobao, Shanghai Bus, Ele.me, Tmall Supermarket, Hema, and Himalaya. (Source: China Business News)
iQIYI members will increase the price again, and the continuous monthly subscription of gold VIP will rise to 25 yuan
iQIYI announced yesterday that it will update the subscription price of iQIYI Gold VIP members and Star Diamond VIP members starting from 0:00 today (December 16th). Among them, the continuous monthly subscription of Gold VIP members will increase to 25 yuan.
iQIYI stated that for iQIYI Gold and Star Diamond VIP members who have purchased continuous monthly/seasonal/yearly subscription services before 0:00 on December 16, 2022 and have not canceled until 23:59 on June 15, 2023 Users of the aforementioned continuous monthly/seasonal/annual subscription services.
iQIYI promises that users will enjoy 6-month guaranteed price service, that is, before 23:59 on June 15, 2023, the automatic renewal payment will still be the renewal price at the time of signing. If you do not agree, you can cancel before 23:59 on June 15, 2023. (Source: IT House)

EHang announced that its autonomous aerial vehicle EH216 completed its first public flight in Spain
On December 16th, EHang announced today that the self-driving aircraft EH216 has completed its first public flight at the National Police Academy in Avila, Spain by the Spanish National Police Headquarters, and the Spanish National Police Headquarters has begun trial operation in Spain.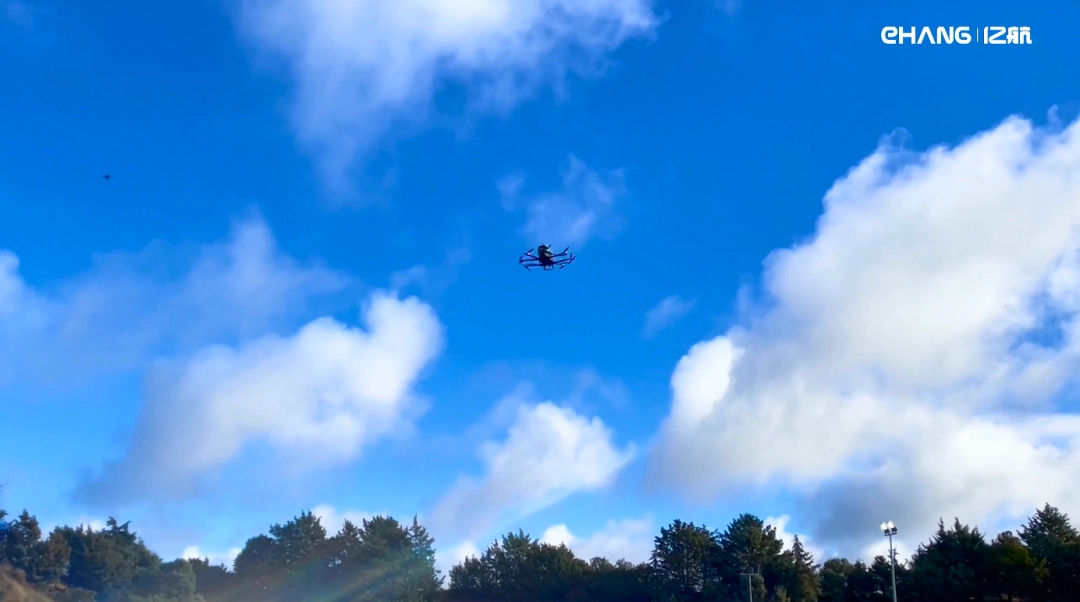 EHang said that from October 2021, the Spanish National Police and EHang will cooperate to plan to use the EH216 autonomous aircraft in emergency and public safety tasks, such as entering and exiting places with nuclear radiation, bacterial or chemical risks. Contaminated areas, landings in closed areas, logistics and other policing services that may require flexible and efficient air traffic. (Source: IT House)
The price of Snapdragon 8Gen2 hits a new low!Lenovo moto X40 officially released, starting at 3399 yuan
On December 15th, Lenovo moto held a new product launch conference and officially released three new products, moto X40, moto G53 and moto S30 Pro Pantone Limited Edition (extraordinary magenta).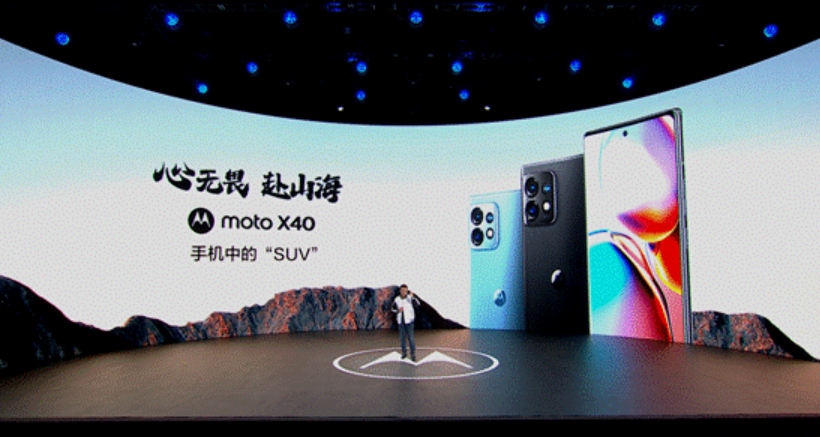 Among them, the "SUV in the mobile phone" moto X40, the initial price starts at 3,399 yuan; the "thousand yuan 5G full hitter" moto G53, the initial price starts at 899 yuan; and the moto S30 Pro Pantone limited edition (extraordinary magenta), the initial price is It starts at 2699 yuan. (Source: IT House)

CityU develops tactile hydrogel "skin" that simulates touch in VR and AR
While technology has made significant strides in absorbing our eyes and ears in virtual worlds, engaging senses such as touch has been more difficult.
Engineers at City University of Hong Kong have now developed WeTac, a thin, wearable electronic "skin" that can provide tactile feedback to users in VR and AR.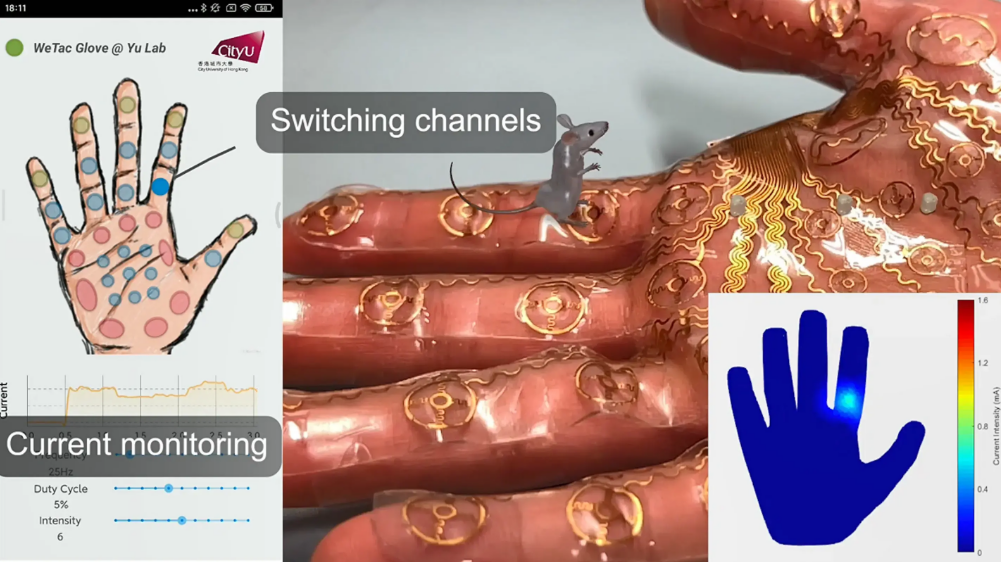 The WeTac system looks to be one of the neatest iterations of the idea we've seen so far. It's made of rubbery hydrogel glued to the palm and front of the fingers, and is connected to a small 5-centimeter-square (0.8-inch-square) battery and a Bluetooth communications system on the forearm. (Source: cnBeta)