AMD has now announced that it will be held on November 4th at 4am Malaysia time.New product campaign for "together we advance_gaming",The protagonist this time will be the RDNA3 GPU, which is the RX 7000 series graphics card.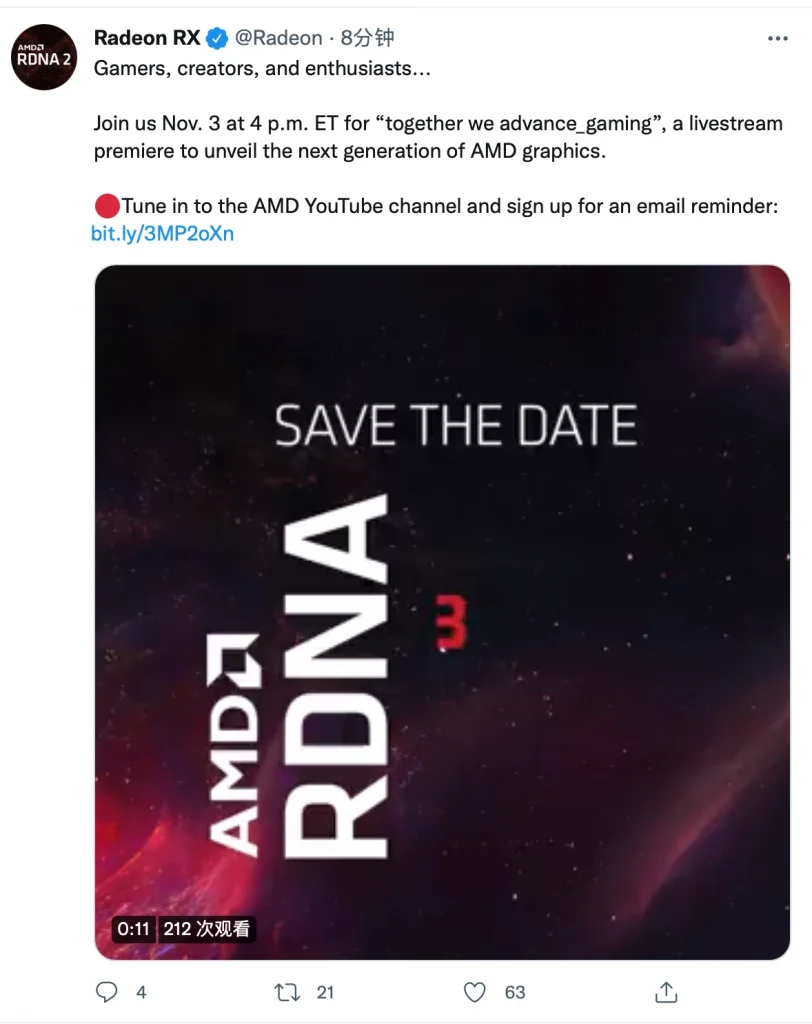 According to a new report,RDNA3 architecture RX 7000 will not only double the performance of grating games, but also improve the performance of RT light tracking, that is, more than double. More importantly, to achieve this, it will not come at the cost of huge energy consumption.
Previously, AMD has repeatedly emphasized on RDNA3 that,More than 50% more performance per watt. Of course, this generation of RDNA3 will be launched after the RTX 40 series graphics cards. Whether it has the ability and preparation to attack later, we can wait and see.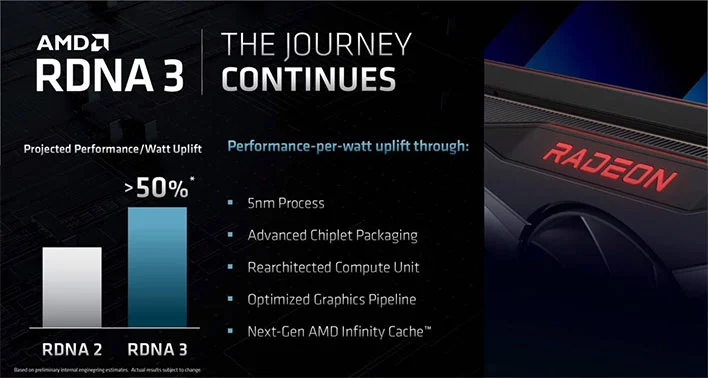 Previously, AMD mentioned the RX 7000 series graphics cards when it released the Ryzen 7000 processors. Compared with the existing RDNA2 GPU, the next-generation GPU will have the following highlights:
5nm process node
Advanced Chiplet Packaging
New Architecture Compute Unit
Optimized graphics pipeline
Next Generation AMD Infinite Cache
50% improvement in performance per watt compared to RDNA 2
In terms of appearance, the RX 7000 series reference graphics card design maintains a black color scheme and a three-fan design, similar to the RX 6950XT. According to the latest news from the whistleblower "ECSM_Official", the AMD RX 7000 flagship/sub-flagship graphics card will be released in the second half of December.
The following are the parameters of AMD's three GPUs:
Navi31

One GCD + four MCD chip design, 12288 stream processors, 96MB unlimited cache, possible 192MB 3D cache version, 384bit video memory width

Nav32

One GCD + four MCD chip design, 7680 stream processor, 64MB unlimited cache, 256bit video memory width

Nav33

Single-chip design, 4096 stream processor, 32MB unlimited cache, 128bit video memory width
For more technical information, please continue to hold the Urban Tech Story version!
【source】