Earlier, a patent showing that Apple may launch a Mac device with a touch screen has caused everyone's discussion and attention.
Currently, Greg Joswiak, Apple's senior vice president of global marketing, responded in an interview,means "hard to say", did not answer the question directly. Generally speaking, it is more interesting to get such an answer, and the possibility is very high. In order to avoid the leakage of new products, it can only be vague.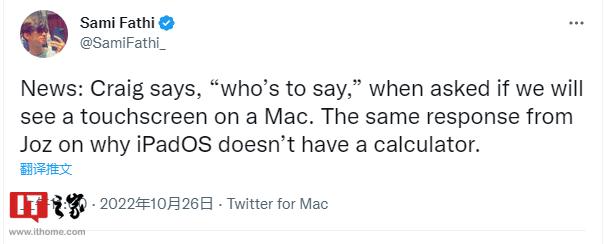 It is worth mentioning that in addition to the existing patent documents, there is also news that Apple is adapting a simplified version of macOS for the new M2 iPad Pro, including an optimized design for touch-screen devices; this news is also certain. To a certain extent, it supports the statement that Apple may launch a touch-screen Mac.
It is reported that the reason why the Mac has not launched a touch screen version is related to the views of Apple founder Steve Jobs – he does not like the idea of ​​touch screen Mac, and has also explained the inconvenience caused by this matter.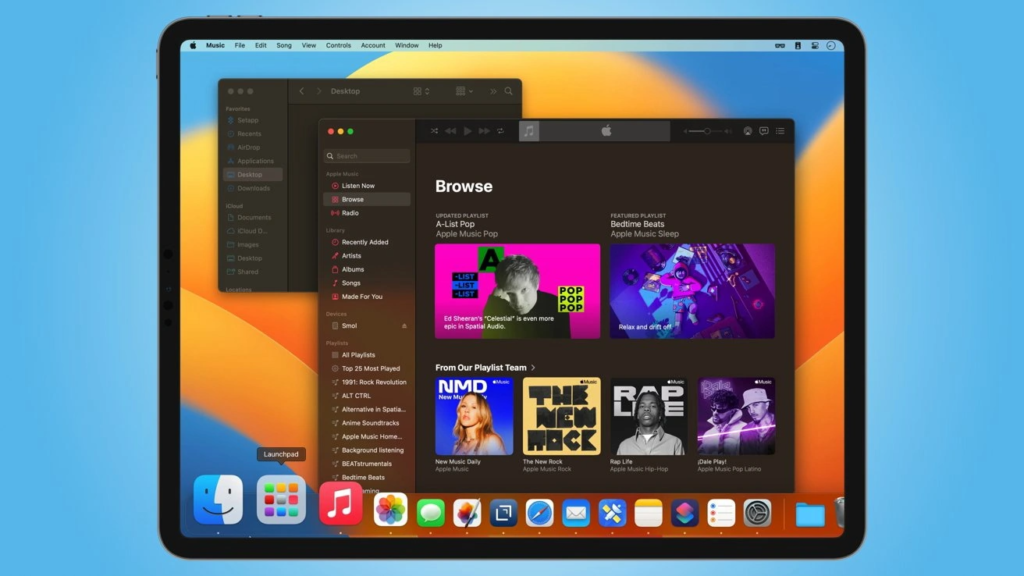 He said: "The touch surface doesn't want to be vertical. It gives a good presentation, but after a short time you start to get tired and after a long time the arm falls off. It's a bad experience, it's ergonomic very bad."
For more technical information, please continue to hold the Urban Tech Story version!
【source】