Apple CEO Tim Cook participated in the F1 US Grand Prix at Austin Motor Speedway in Texas and was even invited to wave the checkered flag on the final lap of the race. However, his actions were stiff and he had no enthusiasm for victory, so he was ridiculed by netizens.
It is reported that Tim Cook visited Apple's lab on a chip in Austin on Saturday and praised the work of Apple employees on the next generation of custom chips. On Sunday, he became an invited guest of F1 again, attending the US Grand Prix. He was joined by Eddy Cue, Apple's senior vice president of services.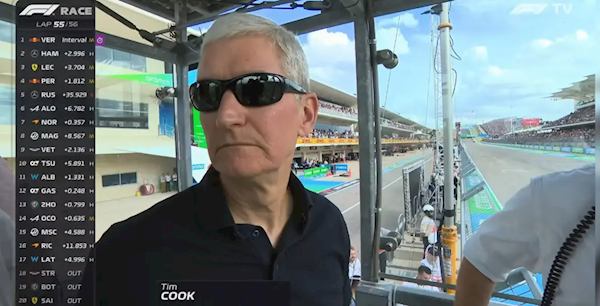 Although Apple has yet to acquire the rights to broadcast the F1 event, the company has struck a deal to produce a series of F1-related projects for its streaming video service Apple TV+. These include a documentary about driver Lewis Hamilton and a feature film featuring Pitt as a race car driver. The feature film is directed by Joseph Kosinski, who also directed Top Gun: The Lone Ranger.
At the end of the game, Tim Cook was invited to wave the checkered flag, but the scene was a little awkward. He moves stiffly, waving the flag mechanically, without the excitement of victory.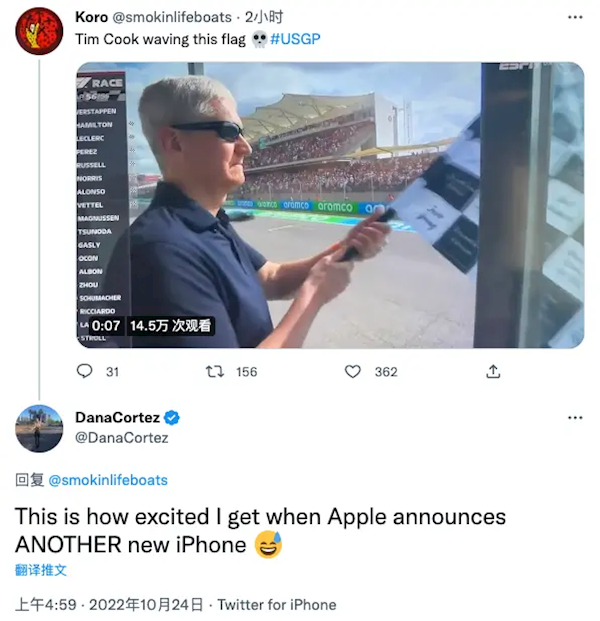 This scene was ridiculed by netizens. Some netizens said that this was "similar to the excitement I heard when Apple released another new iPhone." Another netizen said, "It seems that even gravity wants to tell him that he is weak. Look, the pawns themselves are very disappointed."
For more current affairs information, please continue to hold the Urban Tech Story version!