Meta Metaverse platform users are nowhere near the target
On October 18th, according to US media reports, Meta's internal documents show that Meta's consumer-oriented metaverse platform Horizon Worlds has performed poorly since its launch last year, and its user data has fallen far short of internal expectations. This may mean that Zuckerberg's journey to pursue the dream of the metaverse is not good for the first battle.
According to reports, Meta's initial target for the platform's user data was to reach 500,000 monthly active users (MAU) by the end of this year, but currently, this number is less than 200,000. In recent weeks, Meta has revised that target to 280,000. In addition, the documents show that user retention rates are also low: most users do not return to the Horizon Worlds platform a month after first landing on the platform.
Meta had previously announced that as of February this year, Horizon Worlds had built 10,000 unique worlds. However, the company internally reports that currently only 9% of the independent worlds on the platform are visited by more than 50 people, and most of the worlds are not visited at all. (Source: Financial Associated Press)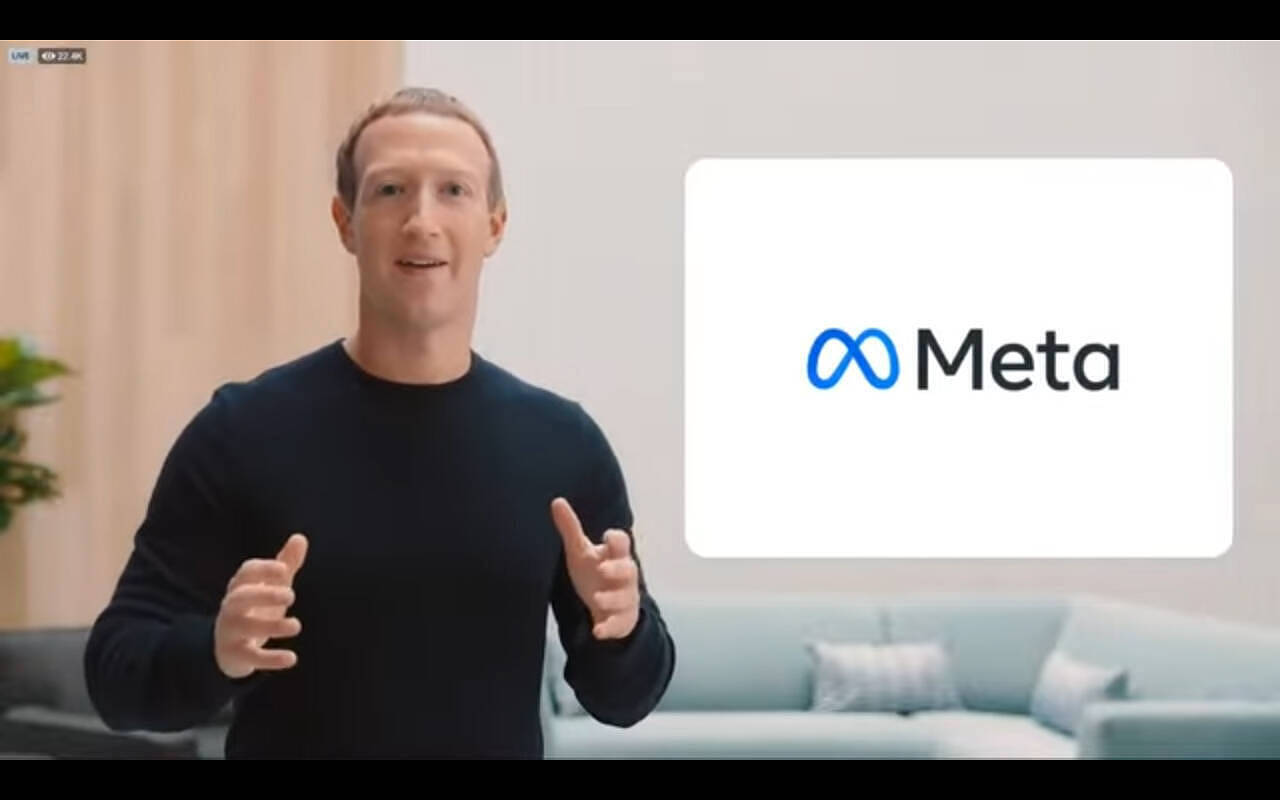 Over 40 companies urge EU to settle Google antitrust case under new law
On October 18, more than 40 European competitors of Google's shopping service, such as Britain's Kelkoo, France's LeGuide Group, Sweden's PriceRunner and Germany's Idealo, urged EU antitrust regulators to comply with the 2017 EU rules in accordance with newly adopted rules. issued a related order to allow more fair play on its search pages.
In 2017, the European Commission accused Google of giving preferential treatment to its own shopping comparison service, downgrading rivals in search results, fined it 2.4 billion euros and ordered the company to stop favoring its shopping service. Google later said it would treat its own shopping service like a competitor when it bids for ads displayed at the top of search pages.
"The Commission needs to reopen space on the general search results page for the most relevant suppliers, removing Google's shopping service, which does not allow competition, resulting in higher prices and less choice for consumers," the companies said in the letter. And profits from merchants and shopping comparison services are unfairly diverted to Google." (Source: Zhitong Finance)
Kuaishou e-commerce and commercialization of multiple business leaders adjusted
According to news on October 18, after Kuaishou conducted two rounds of organizational structure adjustments from August to September, the e-commerce and commercialization businesses have recently undergone extensive personnel adjustments.
According to reports, Kuaishou commercialized the abolition of the Magnetic Engine Sales Department, Channel Department, and Operation Department, as well as the Magnetic Taurus Sales Department, Channel Department, and Operation Department. The relevant teams and responsibilities were merged into the newly established Channel Business Department. Among them, Wang Lizhi, the former vice president of sales of Kuaishou Magnetic Engine, is in charge of the clothing operation center, Liu Liangwei, general manager of the Kuaishou Magnetic Engine channel, is in charge of the Jinjiao business center, and Wang Fang, the sales director of the Kuaishou Magnetic Taurus channel, is in charge of the local consumption center. President Du Zheng is the head of the channel business department.
Several business leaders of Kuaishou E-commerce have also made adjustments. Among them, the former Kuaishou e-commerce user operation director Rokuro was transferred to the payment business director, and Ye Heng served as the user operation director. Zhang Yipeng, the former head of Kuaishou e-commerce KA brand business operations, was transferred to the marketing director of Kuaishou e-commerce, and Song Zhen, the former Kuaishou e-commerce Kuai brand head, was transferred to the local life business.
As of press time, Kuaishou has not responded to the above news. (Source: Interface News)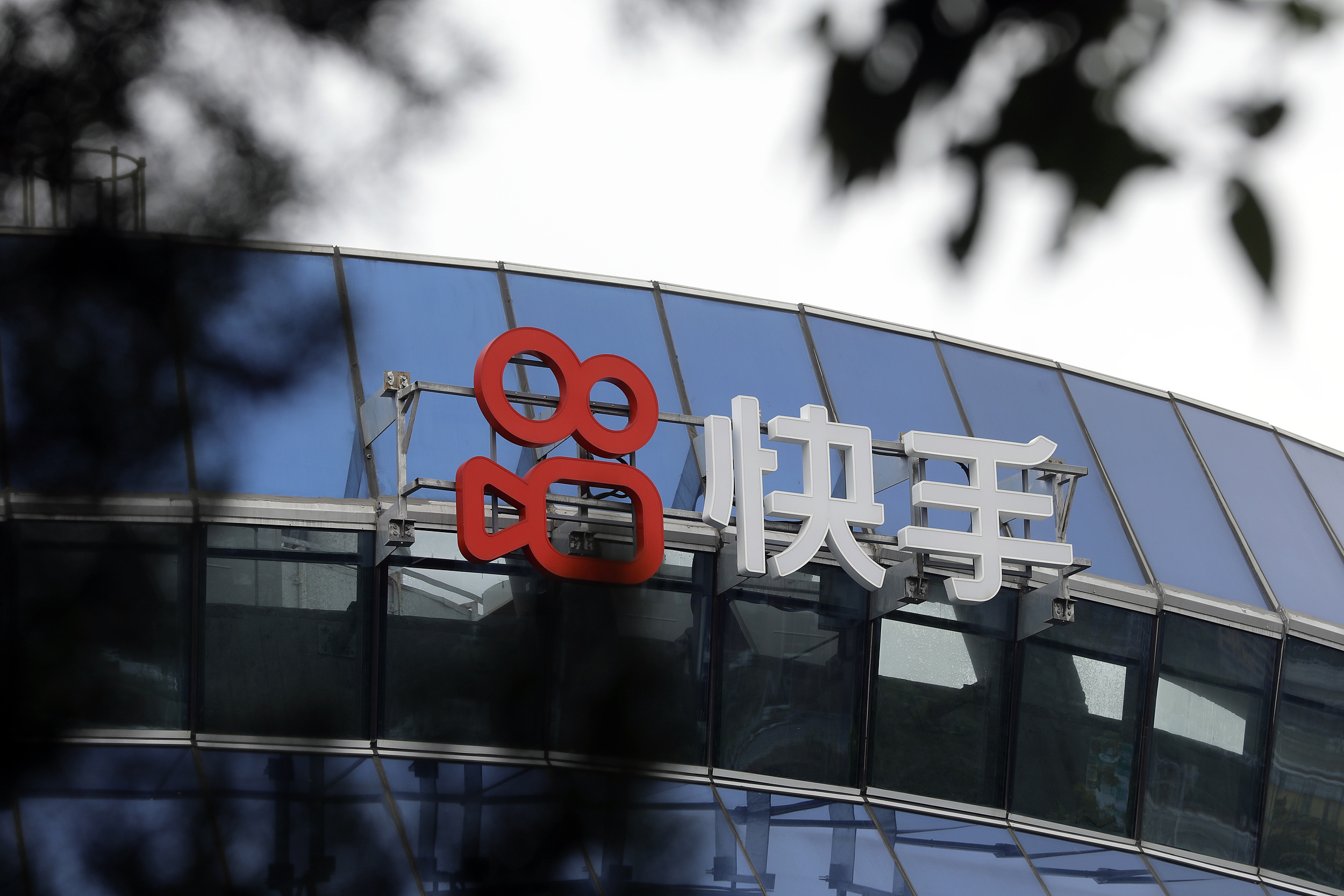 my country issued the first urban advanced assisted driving map license, and Baidu was the first batch to be approved
On October 18, it was reported that Guangzhou and Shenzhen first issued urban advanced assisted driving map licenses, and Baidu was the first batch to be approved. Baidu Maps will support car companies to mass-produce smart cars equipped with urban navigation assisted driving functions, meet the application scenarios of bicycle intelligent assisted driving on urban roads, and realize the integration of parking, high-speed, and urban areas.
In August this year, the General Office of the Ministry of Natural Resources issued the "Notice on Doing a Good Job in the Pilot Application of High-precision Maps for Intelligent and Connected Vehicles", and launched the first batch of high-precision map applications for intelligent and connected vehicles in six cities. The issuance of urban advanced assisted driving map licenses this time is considered to be a major practice in implementing pilot policies in Guangzhou and Shenzhen.
It is reported that the pilot assisted driving function has covered the expressways and urban expressways in some cities. Baidu's acquisition of the city's advanced assisted driving map license this time means that Baidu Maps will support car companies to mass-produce smart cars equipped with urban pilot assisted driving functions, and meet the application scenarios of bicycle intelligent assisted driving on urban roads, realizing parking, high-speed, urban The three-domain integration. (Source: China Securities Network)

Intel is rumored to value autonomous driving division Mobileye at less than $20 billion: much lower than expected
On the morning of October 18, according to sources familiar with the matter, Intel plans to list its self-driving car unit Mobileye at a valuation much lower than previously expected IPO (initial public offering).
Intel initially expected Mobileye to be valued at about $50 billion, but is now targeting less than $20 billion and will sell fewer shares in the IPO than originally planned, the sources said.
At the end of last month, Mobileye announced that it had filed for a U.S. IPO listing, and the company plans to list on the Nasdaq under the ticker "MBLY." According to reports, the company still plans to start trading on the Nasdaq on October 26. (Source: Sina Technology)
Goldman Sachs plans major overhaul, restructures major businesses into three divisions
Goldman Sachs (Goldman Sachs) is planning a major restructuring, combining its largest business into three divisions, in what is rumored to be one of the largest restructurings in the company's history.
Goldman will combine its investment banking and trading businesses into one unit; asset management and wealth management into a second; transaction banking and the bank's financial technology platform will be combined into a third, the people said.
It is reported that the restructuring plan may be announced within days, although it is not clear how the reorganization will adjust Goldman's senior leadership team. Separately, Goldman Sachs is scheduled to report third-quarter earnings on Tuesday. Like its Wall Street rivals, the bank is expected to see a sharp drop in third-quarter net profit, as investment banking revenue was hit hard by a slump in trading volumes.
Goldman Sachs will post a net profit of $2.77 billion in the third quarter, down from $5.38 billion a year earlier, according to analysts' estimates from Refinitiv. (Source: TechWeb)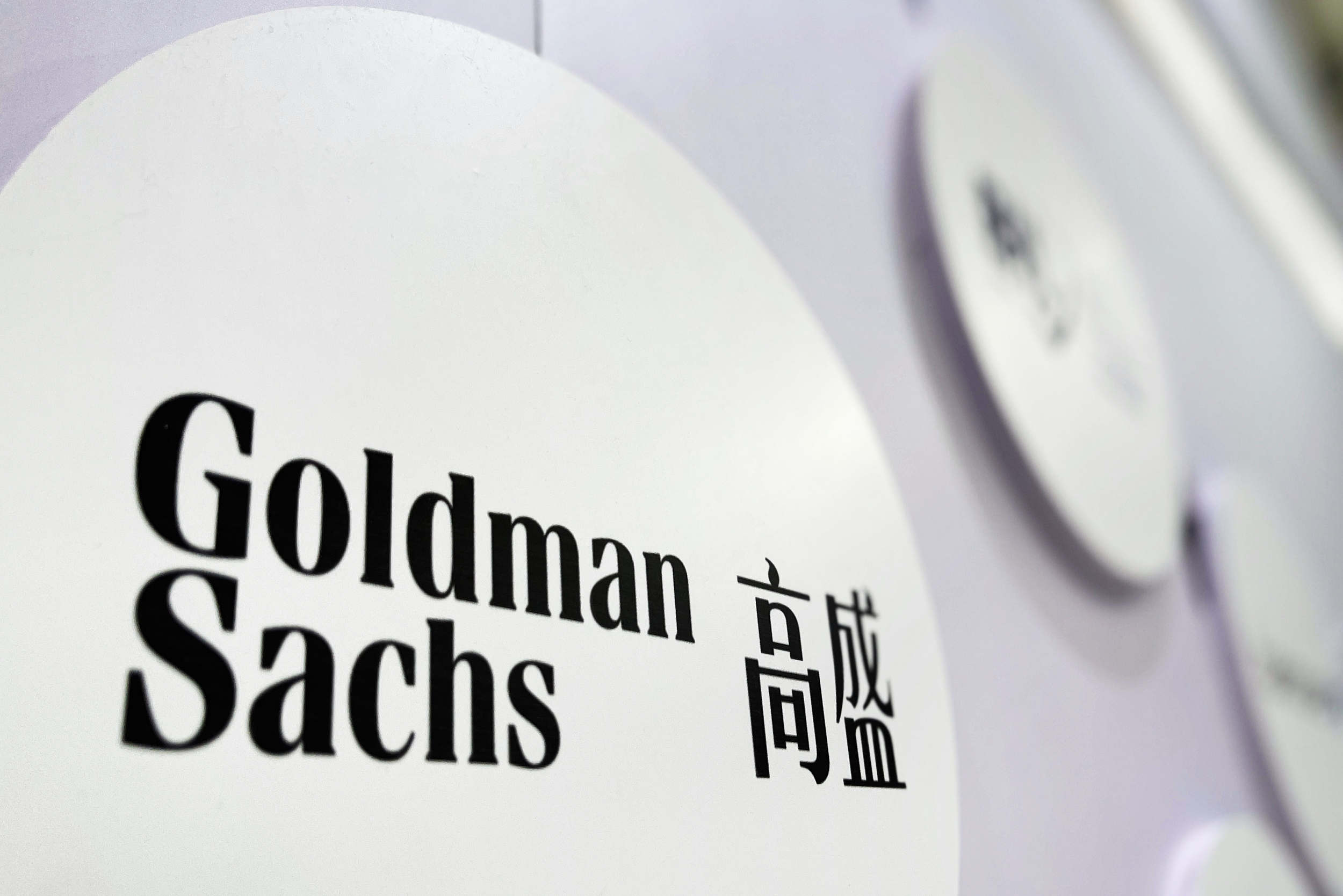 ByteDance abolishes Party Island project team
According to reports on October 17, in order to reduce costs and increase efficiency, ByteDance has cut off the project team of the social app "Party Island", and the project team members have returned to the original team in Zhongtai.
Launched in mid-July this year, "Party Island" is positioned as a social product and requires an invitation code to use it. According to people familiar with the matter, "Party Island" was soon taken off the shelves due to issues related to security procedures, and the project was cancelled because the re-launch date was unknown. (Source: Science and Technology Innovation Board Daily)
Kanye Ye buys American conservative social media Parler
On October 18th, rapper Kanye West (Kanye West, also known as "Kan Ye" Ye) will acquire social media platform Parler. Parler's parent company, Parlement Technologies, said on Monday that it had reached an agreement in principle with West for the acquisition. Financial terms of the deal, which were not disclosed, are expected to close later this year.
When attending a fashion show in Paris on October 3, "Kan Ye" Ye wore a T-shirt that read: "White Lives Matter (white people's lives are also fate)." Ye posted on Instagram 4 days later, the content inside Anti-Semitism was involved, and Meta subsequently banned his Instagram account. Ye switched to Twitter and re-posted on Twitter after a lapse of about 2 years, and was soon blocked by Twitter. The deal to acquire Parler went well, and the deal appears to be related to Ye's Instagram ban.
"In a world where conservative views are considered controversial, we need to ensure we have the right to free speech," West said in a statement announcing the purchase of the platform later this year. Parler's parent company parment Technologies The company's CEO, George Farmer, said: "This agreement will change the world and how the world thinks about free speech. Ye has taken a revolutionary step in free speech media and never has to worry about being removed from social media again. " (Source: Sina Technology)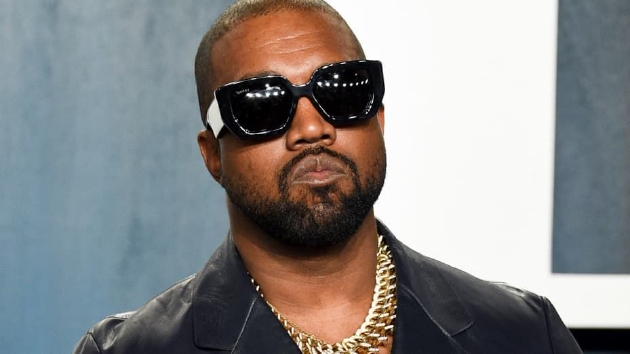 Apple's macOS Ventura expected to launch in the last week of October
On October 18th, according to foreign media reports, Apple plans to release macOS Ventura with iPadOS 16 the week of October 24th.
The first version of macOS Ventura adds support for the new 14-inch and 16-inch MacBook Pro models, which are expected to be released "in the near future." The new MacBook Pro models will offer M2 Pro and M2 Max chip options, but other changes will be minimal.
The new MacBook Pro is unlikely to be released alongside the next iPad Pro, reports say. Apple is working on a Mac mini with an M2 chip. Apple last updated the Mac mini with an M1 chip in 2020, and it also continues to sell pricier Intel configurations with Core i5 and Core i7 processor options. (Source: cnBeta)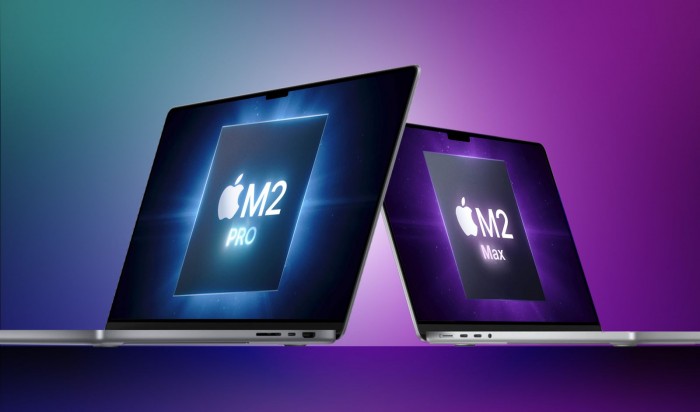 New technology completes electric vehicle charging in ten minutes
On October 18th, according to a study published in the latest issue of "Nature", researchers at Penn State University in the United States have developed a breakthrough technology that reduces the charging time of electric vehicle batteries to just 10 minutes. A record-breaking combination between shorter charging times and longer driving range.
The research team regulates the temperature from inside the battery. They designed a new battery structure that added ultrathin nickel foil as a fourth component in addition to the anode, electrolyte, and cathode. The nickel foil self-regulates the temperature and reactivity of the battery, enabling a 10-minute fast charge on almost any EV battery.
The researchers say that true fast-charging batteries will have an immediate impact, and fast-charging is essential for electric vehicles if they are to replace internal-combustion vehicles in the mainstream. (Source: China Science and Technology Network)

China's first Metaverse School of Journalism and Communication launched at Nankai University
On October 17th, on the occasion of the anniversary of Nankai University and the first anniversary of the founding of the School of Journalism and Communication of Nankai University, it also launched the first Metaverse School of Journalism and Communication in China. The digital space based on the virtual replica of the real physical space of Xiushantang, School of Journalism and Communication, Nankai University, was officially launched.
Liu Yadong, Dean of the School of Journalism and Communication of Nankai University, said that through the immersive teaching of the Metaverse, it is beneficial for students to grasp the frontier progress of the new generation of information communication technology in real time. The academy plans to promote the wide application of Metaverse digital technology in the whole academy by walking fast and striving for practical results, and strives to build the academy into the country's first Metaverse Journalism and Communication School with distinctive features and a large number of elements of the Metaverse. .
Liu Yadong said that in the future, he will cooperate with the relevant departments of Nankai University and advanced technology companies in the metaverse field to build a joint laboratory of the metaverse, through the production of virtual teaching digital humans, virtual classrooms in the virtual reality space, and network frontier masters in the metaverse space. Courses, etc., gradually enrich and strengthen the characteristics of the Metaverse School of Journalism and Communication.
The school is the first in the country to offer a professional elective course for undergraduate education, "The Evolution Trend of Metaverse and Media", to systematically explain the origin, evolution, resonance and trend of the Metaverse for students, so that students can appreciate the "Enlightenment of the Metaverse". The humanistic spirit of "Fairness and Energy" is a vivid practice of "changing with each passing day" that is synchronized with the frontier of the times. (Source: Sina Technology)