The Mengtian capsule and the space station assembly completed the rendezvous and docking in orbit
According to the China Manned Space Engineering Office, after the space station Mengtian experimental module was launched into orbit, it was successfully docked at the forward port of the Tianhe core module at 4:27 on November 1, 2022, Beijing time. The entire rendezvous and docking process lasted about 13 hours.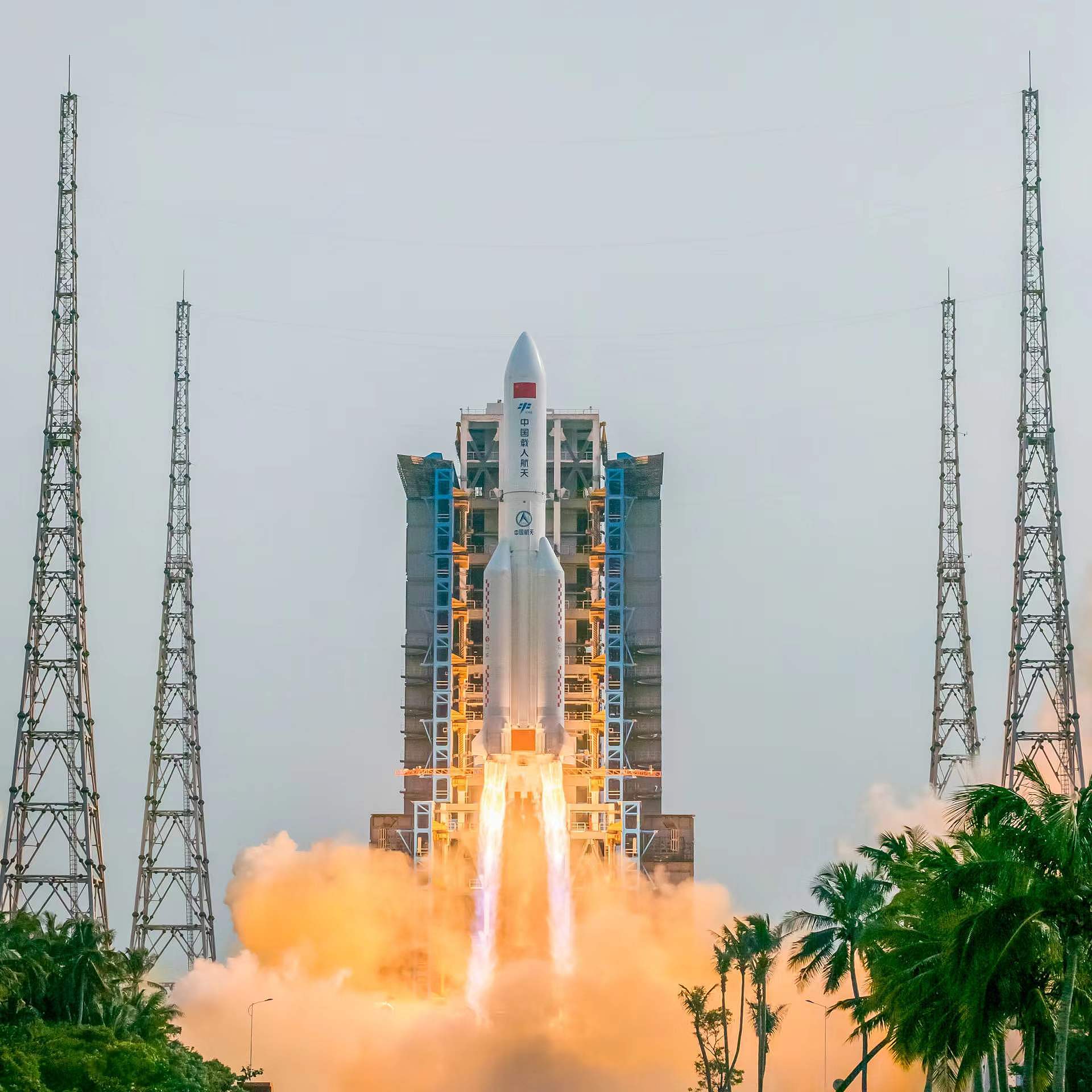 In the follow-up, the relocation of the Mengtian experimental module will be implemented as planned. The Mengtian experimental module will form a basic configuration combination of the "T" shape of the space station with the Tianhe core module and the Wentian experimental module.
The Mengtian experimental cabin is the third section of the Chinese space station and the second scientific experimental cabin. It consists of a working cabin, a load cabin, a cargo airlock cabin and a resource cabin. The take-off weight is about 23 tons. It is mainly used for space science and Applying experiments, participating in the management of the space station assembly, the cargo airlock can support the automatic entry and exit of cargo, and provide support for scientific experiments inside and outside the cabin. (Source: Xinhua News Agency)
Tencent's major shareholder denies selling stake to CITIC
On November 1, Prosus, the largest shareholder of Tencent Holdings and the Dutch subsidiary of Naspers Group in South Africa, issued a statement saying that an article published by Asian Tech Press on October 31 stated that CITIC Group was negotiating with Naspers to acquire the company. All Tencent Holdings shares held by it. Asia Tech said the article was speculative and untrue. CITIC Group also said through the media that the reports were untrue.
Although foreign capital is a major shareholder, Tencent has always been run by a management team controlled by the founder and is a private company. If foreign capital chooses to sell to CITIC Group, it means that state-owned capital will become a major shareholder, which may break the current operating system, so the outside world is highly concerned about this matter. (Source: Securities Times)
TSMC was exposed to slashing supply chain orders by up to 40% or 50%
The semiconductor boom is down. When TSMC lowered its capital expenditure for the second time, it was reported that major customers of the 3nm process temporarily canceled orders. Therefore, TSMC cut orders from third-party factories, up to 40% or 50%. The report pointed out that due to the relatively small scale of these suppliers, TSMC swung the sword and set off a storm in the industry.
According to reports, the unnamed TSMC supply chain revealed privately that orders from TSMC did weaken from the end of the third quarter, and orders continued to decline in the fourth quarter and the first quarter of next year. As far as we know, the impact field includes the front-end production process and the back-end advanced packaging process, and the impact on the back-end is larger than that of the front-end.
TSMC has revised down its capital expenditure in 2022 for the second time to about US$36 billion, and the absolute amount has been reduced by at least US$4 billion (about NT$128.56 billion), which means that the business opportunities originally intended to be released to the supply chain of up to 100 billion yuan have been cut off. Set off a supply chain domino effect. (Source: Sino-Singapore Jingwei)

Five departments including the Ministry of Industry and Information Technology: Target sales of virtual reality terminals exceeding 25 million units in 2026
On November 1, the website of the Ministry of Industry and Information Technology released the "Virtual Reality and Industry Application Integration Development Action Plan (2022-2026) jointly compiled by the Ministry of Industry and Information Technology, the Ministry of Education, the Ministry of Culture and Tourism, the State Administration of Radio and Television, and the State Sports General Administration. )" (hereinafter referred to as the "Action Plan").
According to the development goals of the "Action Plan", by 2026, the overall scale of my country's virtual reality industry (including related hardware, software, applications, etc.) will exceed 350 billion yuan, the sales of virtual reality terminals will exceed 25 million units, and 100 companies with strong innovation capabilities will be cultivated. and key enterprises with industry influence. In terms of integrated applications, breakthroughs have been made in key application fields of virtual reality such as industrial production, cultural tourism, integrated media, education and training, sports health, business creativity, and smart cities, forming at least 20 characteristic application scenarios and 100 pioneering cases of integrated applications. (Source: Sohu Technology)
Uber's third-quarter revenue of $8.34 billion increased 72% year-on-year
Recently, Uber released its financial results for the third quarter of 2022 ended September 30. According to the financial report, Uber's third-quarter revenue was 8.343 billion US dollars, an increase of 72% compared with 4.845 billion US dollars in the same period last year. Excluding the impact of exchange rate changes, the year-on-year increase was 81%. Net loss attributable to Uber was $1.206 billion, down 50% from a net loss of $2.424 billion a year earlier.
Gross Bookings was $29.1 billion, up 26% from $23.1 billion a year earlier. Excluding the impact of exchange rate changes, the year-on-year increase was 32%. The total order book of $29.1 billion was slightly below Wall Street analysts' average estimate.
Among them, the total order value of online car-hailing service (Mobility) was 13.7 billion US dollars, a year-on-year increase of 38%. Excluding the impact of exchange rate changes, the year-on-year increase was 45%. Delivery orders totaled $13.7 billion, up 7% year over year. Excluding the impact of exchange rate changes, it was up 13% year-on-year. The order total was below analysts' average forecast. (Source: Sina Technology)
Some services of Tencent Conference begin to charge a one-year membership fee of 288 yuan
Recently, some netizens discovered that some functions of the commonly used office software "Tencent Meeting" have begun to charge. The Beijing Youth Daily reporter saw that the current Tencent conference membership fee is 25 yuan a month, and the annual package is 288 yuan.
Some netizens reported that the video-to-text function, which was originally available for free for a limited time, can only be experienced for 10 minutes for free, and all the converted text can be seen only after choosing to become a paid member.
Tencent Conference does have the option of "Tencent Conference Membership", the standard fee is 88 yuan for 3 months, 25 yuan for continuous monthly subscription, and 288 yuan for one year. According to the page, the privileged functions of members include: unlimited automatic meeting minutes, 1080P high-definition picture quality, cloud recording space expansion, subtitles, more video numbers, headgear, multiple co-hosts, real-time transcription, etc., while non-members only have Limited time experience or do not want to have corresponding rights. The core basic functions of Tencent Meeting will not be affected, and users can still use 300-person unlimited meetings and other basic functions. (Source: Beijing Youth Daily)

The first pure electric MPV 009 of Ji Krypton Motors is listed: the price is 499,000-588,000 yuan
On the evening of November 1st, the second model of Jikr and the first MPV model, Jikr 009, was officially released. The new car debuted with the CATL Kirin battery, providing the Extreme Krypton 009 ME version with a battery life of up to 822km under CLTC conditions, becoming the world's first model with pure electric MPV battery life.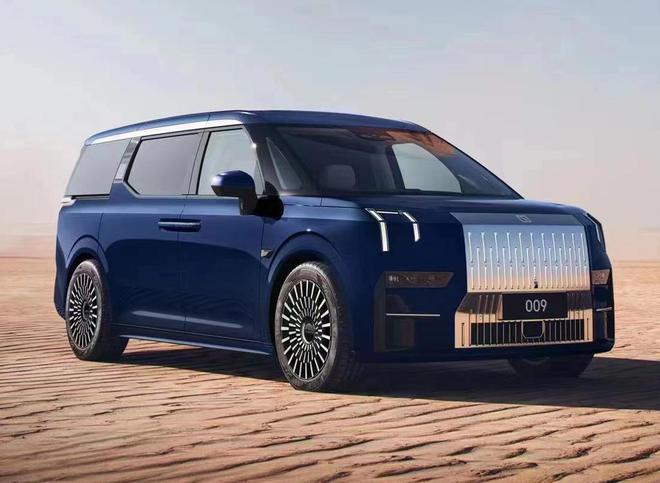 Extremely Krypton 009 provides two models. Except for the difference in battery capacity, other configurations are the same. Among them, the Extremely Krypton 009 WE version is equipped with a 116kWh capacity battery, with a cruising range of 702km under CLTC conditions and a price of 499,000 yuan; The Krypton 009 ME version is equipped with a 140kWh capacity battery, with a cruising range of 822km under CLTC conditions and a price of 588,000 yuan. The two models offer four paints, three interior themes, and two different wheel options. (Source: Fast Technology)
Xiaomi launches Mijia wiha home toolbox, crowdfunding price of 1699 yuan
Today, Xiaomi Mijia wiha household toolbox launched crowdfunding in Xiaomi Mall, which contains 60 professional home improvement repair tools, including multi-type screwdrivers, wrenches, hammers, tape measures, etc. The original price is 1999 yuan, and the crowdfunding price is 1699 yuan.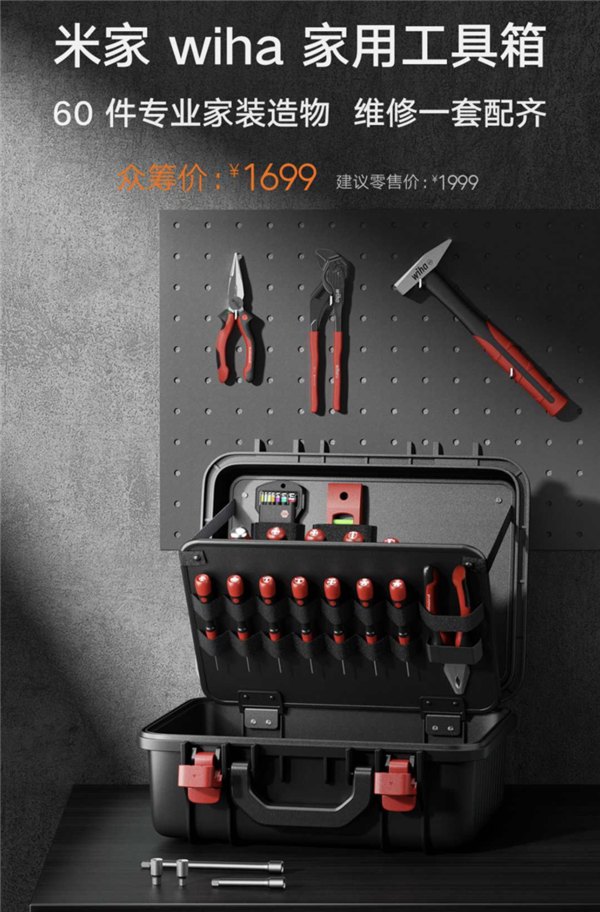 According to the official introduction, this Mijia wiha home toolbox is equipped with 60 professional home improvement creations, and a complete set of home maintenance. Specific items include: screwdrivers, precision screwdrivers, short-handled screwdrivers, Allen, ratchet wrenches, needle nose pliers, wire cutters, pliers wrenches, hammers, plus degaussers, tape measure, level and other common maintenance tools.
In addition, the box body of this tool box adopts high-quality injection molding process, and the L-shaped box body is designed with reinforcing ribs, which greatly improves the strength of the box body. There is more tailor-made storage space in the box, which can effectively prevent tools from bumping, and it is also very convenient to carry out. (source:Zhongguancun Online)

Yan Ning announced in Shenzhen that she will return to China full-time to join Shenzhen Academy of Medical Sciences
On November 1st, at the 2022 Shenzhen Global Innovation Talent Forum, Yan Ning said that he had submitted a resignation application to Princeton University, "In the near future, he will return to China full-time to assist Shenzhen to create a research, transformation, student A new type of research and development institution that integrates several functions such as training and funding—Shenzhen Academy of Medical Sciences". This institution is referred to as SMART (Shenzhen Medical Academy of Research and Translation), which means "smart" in English.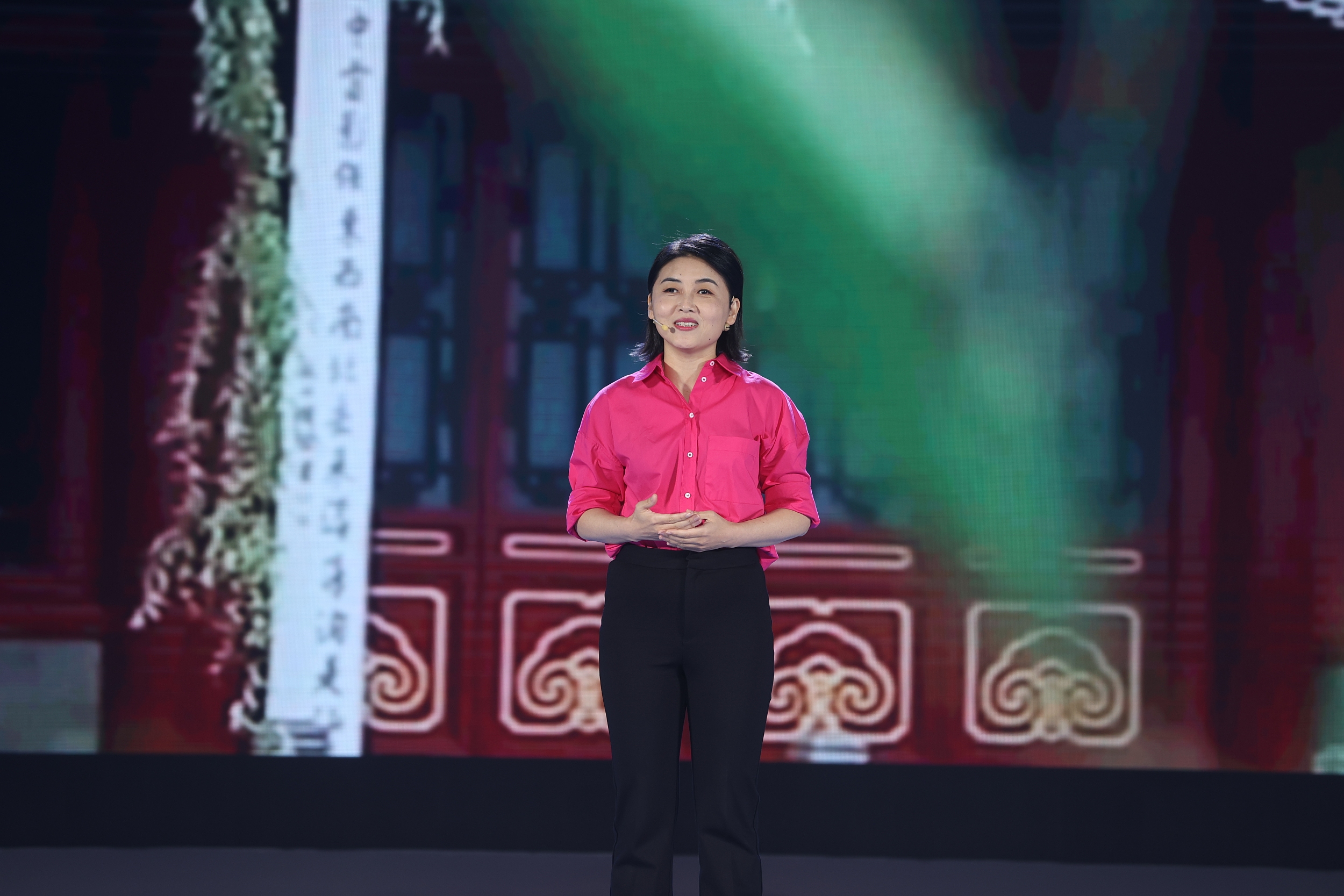 The Shenzhen Academy of Medical Sciences was established by the municipal government and registered as a public institution organized by the municipal government. It implements the president responsibility system under the leadership of the party committee; The council is the decision-making body of the Shenzhen Academy of Medical Sciences; the dean is the legal representative of the Shenzhen Academy of Medical Sciences. (Source: Science and Technology Innovation Board Daily)