A man complained a few days ago that he was receiving a mobile phone text message from the sender "GOV", informing him that a special assistance fund from the government had been transferred to his e-wallet, and asked him to click the link to check,As a result of this, the bank disappeared RM4600!
The 27-year-old Clinton Khor, who previously worked in the financial sector, is now preparing to pursue further studies. On July 27, Clinton Khor received a text message from the sender "GOV", believing it was an acronym for the government.When he clicks on contact, there is no number and nothing else is displayed.
Since it was a text message from "GOV," Clinton Khor believed it was authentic and clicked the link, which took him to a Touch n' Go e-Wallet login page.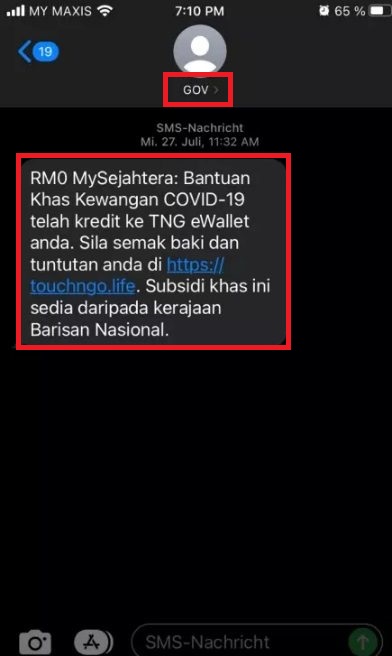 In the login page,He entered his login information twice and both failed. Clinton Khor, feeling suspicious, then exits the web page to enter his Touch n' Go Wallet app,But I was surprised to see that there were several unauthorized transactions inside.。
He pointed out,There are 16 transactions totaling RM4890which is automatically reloaded to his Touch n' Go account through an associated bank credit card;After that, there were 9 transactions totaling RM4547, which were transferred to another bank account through Duitnow.
After seeing the transactions, Clinton Khor called the credit card bank to cancel his transaction and refund the money. He also called TNG afterwards to inform him of the scam, asking to freeze his account and get his money back.
It is understood that the man claimed that TNG had denied his request as they claimed it was an authorized transaction "verified successfully by the OTP".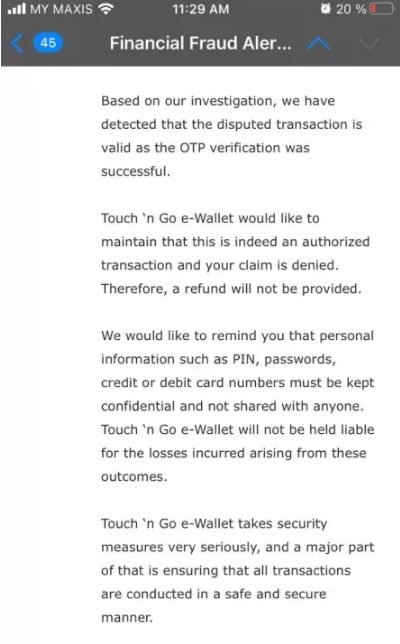 Clinton Khor said the other party used OTP to log into his account, but did not stop or check during the automatic reload to DuitNow transfer. He only received 2 OTPs that day, but 16 transactions came in and 9 went out. He said it was clear that the crooks were automatically reloading and transferring funds without any form of confirmation.
It is understood Clinton Khor has lodged a police report and an investigation into the bank is ongoing. Clinton Khor said he wasn't blaming anyone, just getting his money back because it was his education.
Clinton Khor also said that he believes that as long as sufficient evidence is provided, relevant authorities should accept and reverse transactions that are not approved by users. If the bank had all the details of the transaction process, including where it came from and where it ended up, he didn't understand why it couldn't stop the money transfer transaction right away when he asked.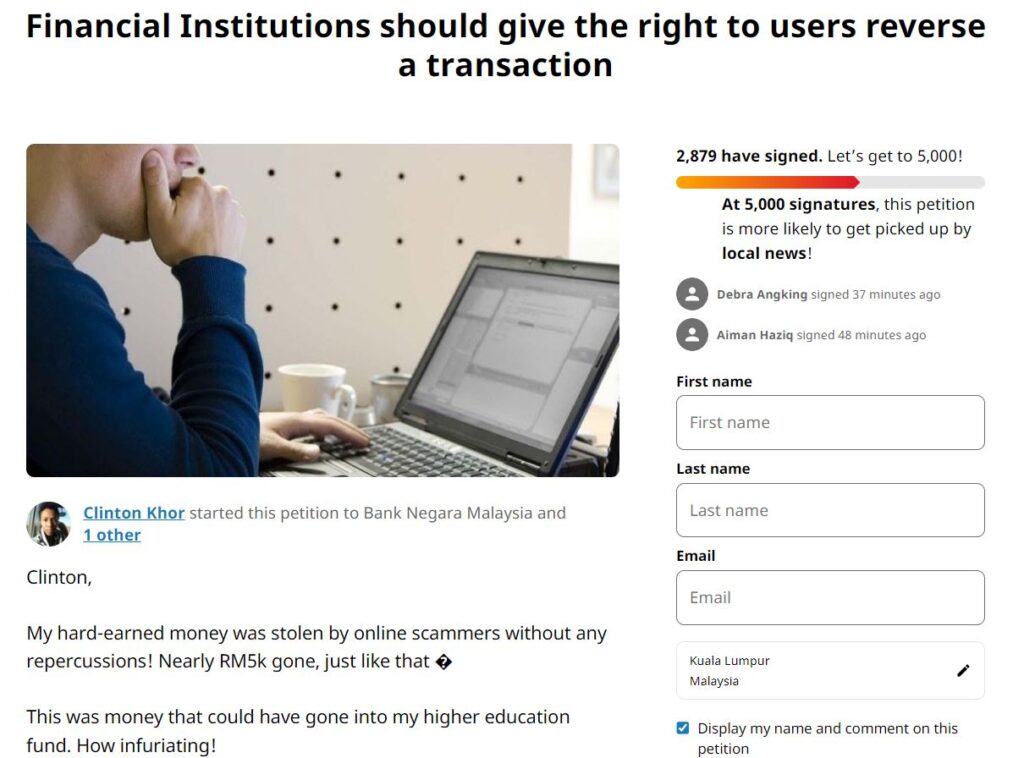 Clinton Khor knew that if the person who took his money no longer had the funds, the bank could debit the account.Therefore, he wrote apetitionrequiring financial institutions to allow users to reverse transactions.
For more technical information, please continue to hold the Urban Tech Story version!
【source】