In the long-awaited expectation of users, on September 6th,HUAWEI Mate 50 series officially returns after two years。
Now, it has been almost two months since the official launch of the HUAWEI Mate 50 series. I believe that Malaysian pollen has also been looking forward to this new flagship HUAWEI phone for too long. The many black technologies it carries carry a lot of expectations, including Beidou satellite news, emergency mode, Kunlun glass, XMAGE super-optical variable imaging system, etc., each of which is unprecedented!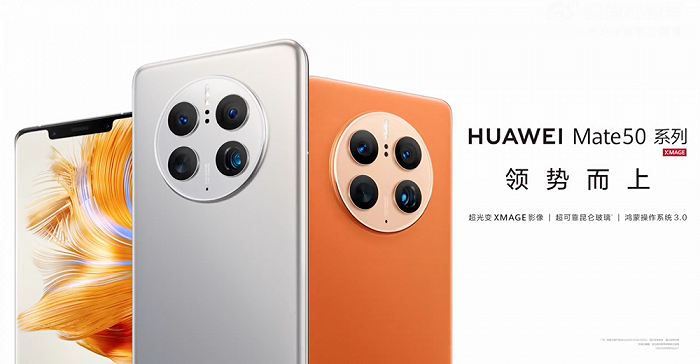 In addition, the EMUI 13 on the HUAWEI Mate 50 series also brings a series of new functions such as hyperspace compression, super transfer station, and intelligent scanning code, plus the user experience evaluation of the first batch of users, one can't help but want to ask:When will the HUAWEI Mate 50 series come to Malaysia?
HUAWEI is equipped with the first super-optical variable camera on all Mate 50 series (excluding Mate 50E) as standard, as well as Qualcomm Snapdragon 8+ Gen1 4G processor, which are the "killer" of HUAWEI Mate 50 series.

From the real experience of users, the HUAWEI Mate 50 series brings more safety and peace of mind to daily travel and emergencies, and the built-in EMUI 13 runs very smoothly in daily life, and the design of each function details also conforms to usage habits . Among them, the newly added super transfer station, hyperspace compression and intelligent scanning code function have brought users a more convenient and efficient use experience.
In terms of appearance, the HUAWEI Mate 50 series also retains a high degree of recognition, and the circular lens module similar to the previous generation has gradually become a family-style design language. After two years of precipitation, the killer black technology "variable aperture" technology has finally surfaced. HUAWEI also specially released the imaging brand – XMAGE in July, and the "variable aperture" technology is also this brand. core technology base.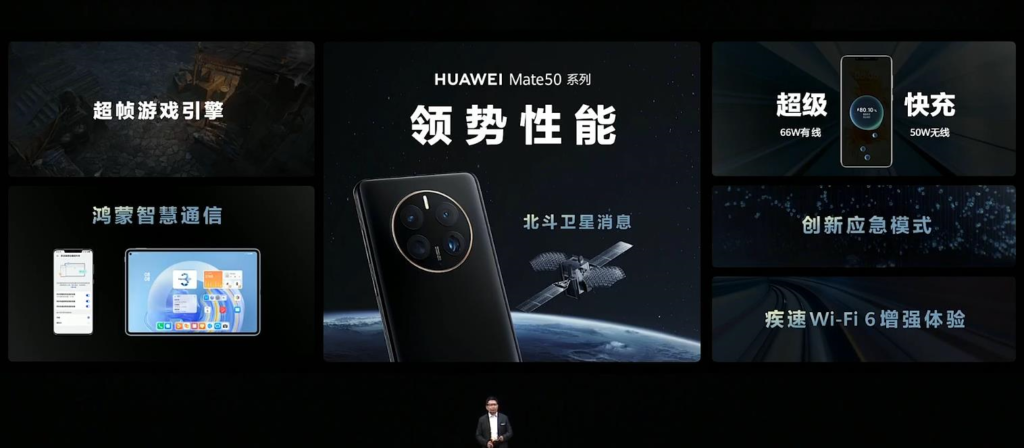 Variable aperture is actually not a very new technology. In fact, SONY and Samsung have previously launched mobile phones with variable aperture lenses, but they are only adjustable in two steps; while the HUAWEI Mate 50 series is equipped with 10 steps.
This is a mobile phone that can adjust the number of apertures at present. In a precise structure such as a mobile phone lens, in order to have a good effect, it is necessary to balance the optical path of the lens and the structure of the mechanical blade, as well as the response speed. Therefore, in such a complex structure, HUAWEI The precision structure of the high-precision annular magnetic field micro-control motor is used, and the amount of light entering is controlled by adjusting the opening and closing of the 6 aperture blades.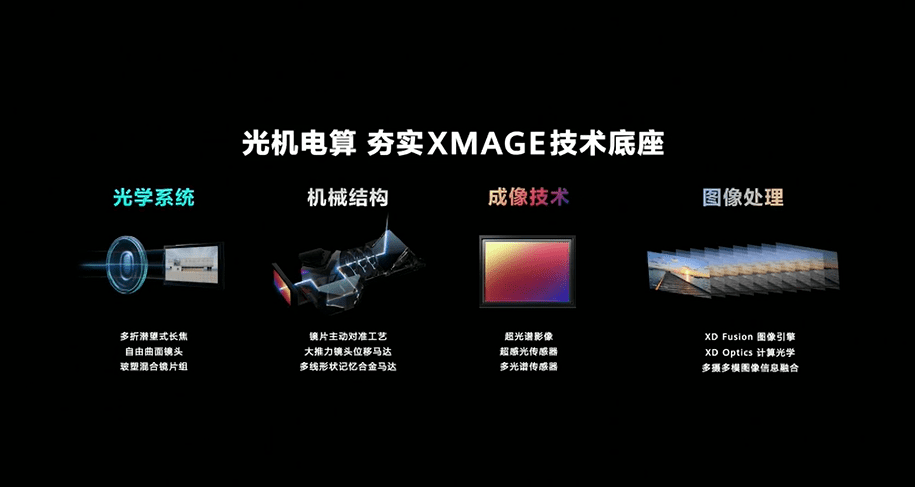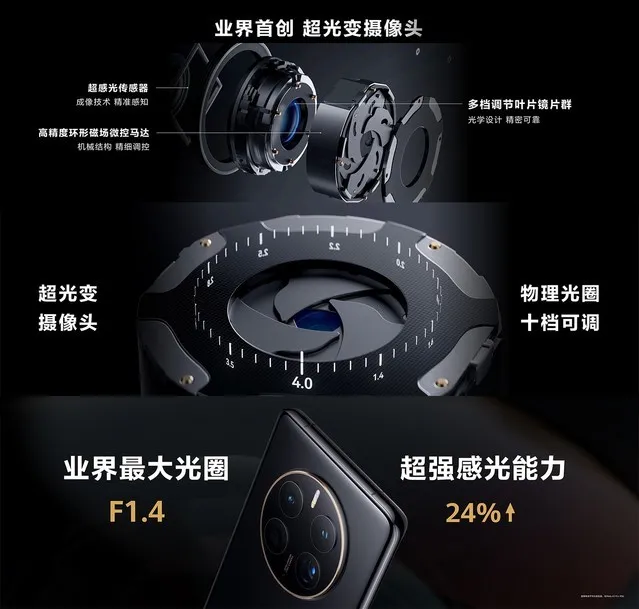 To put it simply, except for the processor that is affected by objective factors, other aspects of the HUAWEI Mate 50 series have been significantly improved compared to the previous generation products, but this most critical 5G communication solution is gradually increasing with the sanctions imposed by the U.S. Department of Commerce. Tight and increasingly hopeless.
With the launch of HUAWEI Mate 50, HUAWEI seems to have refreshed the launch of mobile phones again. It seems that 4G and 5G are no longer important here in Mate 50, because this mobile phone is equipped with "spinning technology". In addition, in terms of screen materials, HUAWEI has also launched anti-drop Kunlun glass, which is 10 times more resistant to falling than ordinary glass.
In other configurations, the HUAWEI Mate 50 uses a 90Hz center punch screen with a battery capacity of 4460mAh, while the HUAWEI Mate 50 Pro uses a 120Hz notch screen with a battery capacity of 4700mAh. Both models are 66W fast charging, and both are 8GB running memory.
In terms of price, the HUAWEI Mate 50 is priced from 4,999 yuan (about RM3,268); the HUAWEI Mate 50 Pro is priced from 6,799 yuan (about RM4,444); the Huawei Mate 50 RS Porsche Design is priced at 12,999 yuan (about RM8) , 496).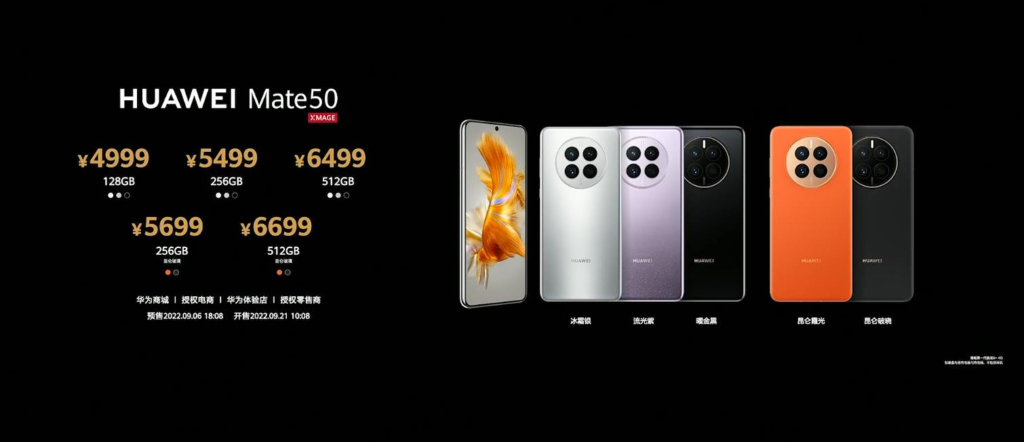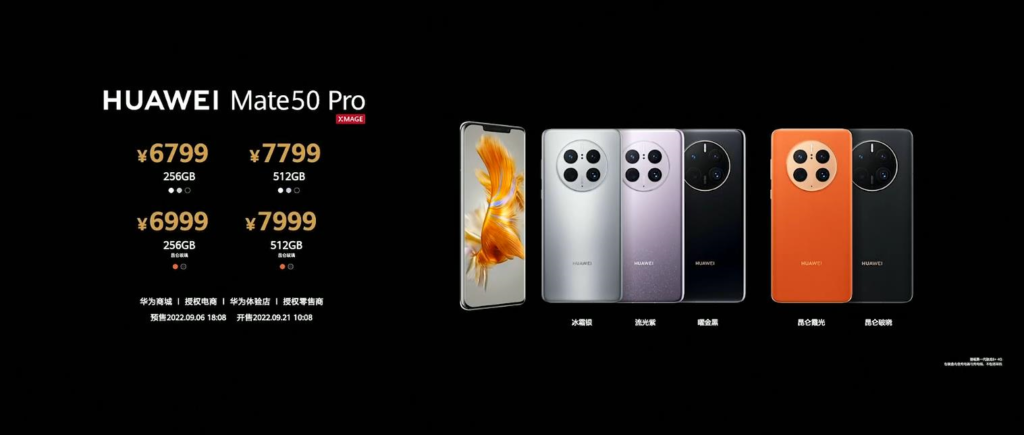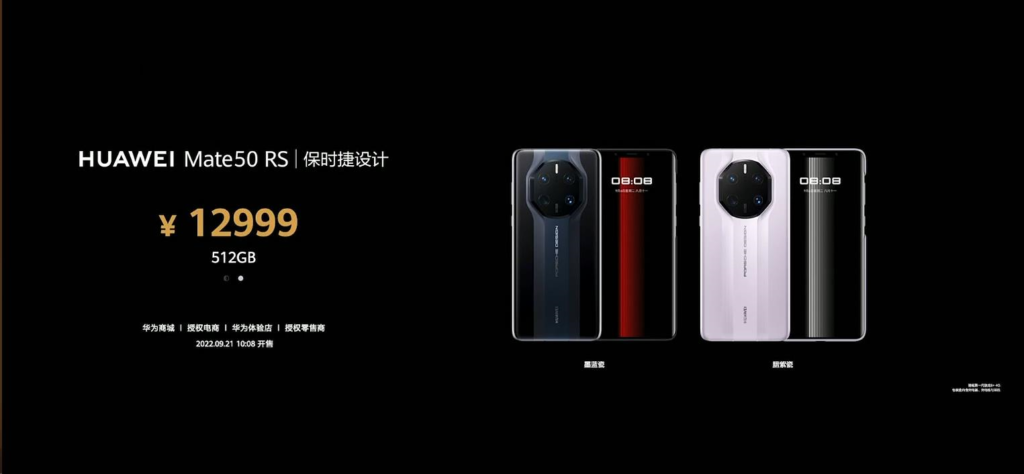 When will the king, who has officially returned after a lapse of two years, come to Malaysia to make his appearance? Please look forward to the official news from HUAWEI!
For more technical information, please continue to hold the Urban Tech Story version!