Every year with the launch of a new iPhone, Apple introduces a new colorway specifically for the Pro series. This year is no different, bringing a new dark purple to the iPhone 14 Pro series.
The purple used this time is relatively low-key and will change colorDark purplewith the AG frosted glass back shell, the overall appearance is very textured, which has become the first choice for everyone to buy this year.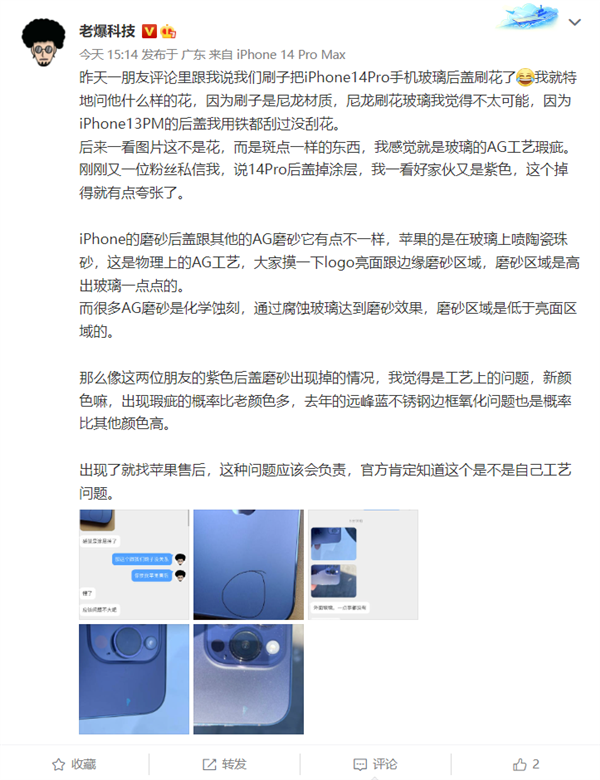 However, some technology bloggers revealed that this purple version of the iPhone 14 Pro series has some problems in the craftsmanship. He said that many friends have reported that their purple iPhone 14 Pro is "scratched", and one of them complained to him because of the "scratch" caused by using a nylon brush to clean the back cover.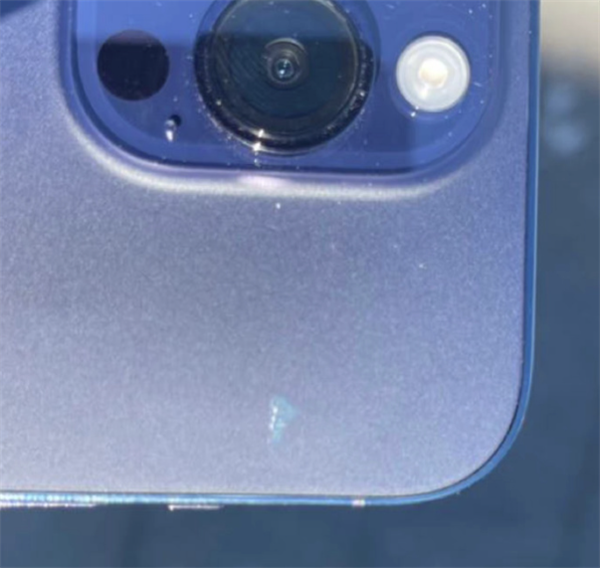 From the picture, this seems to be a problem with the glass itself, and the frosted layer fell off directly. Another fan said that he had the same situation, but he was holding an iPhone 14 Pro, which was also dark purple.
He introduced that the frosted back shell of the iPhone is completely different from the process of other manufacturers. It is realized by the physical process of spraying ceramic bead sand on the glass surface, which is equivalent to the combination of two completely different materials, so it will lead to the effect of falling off. Appear.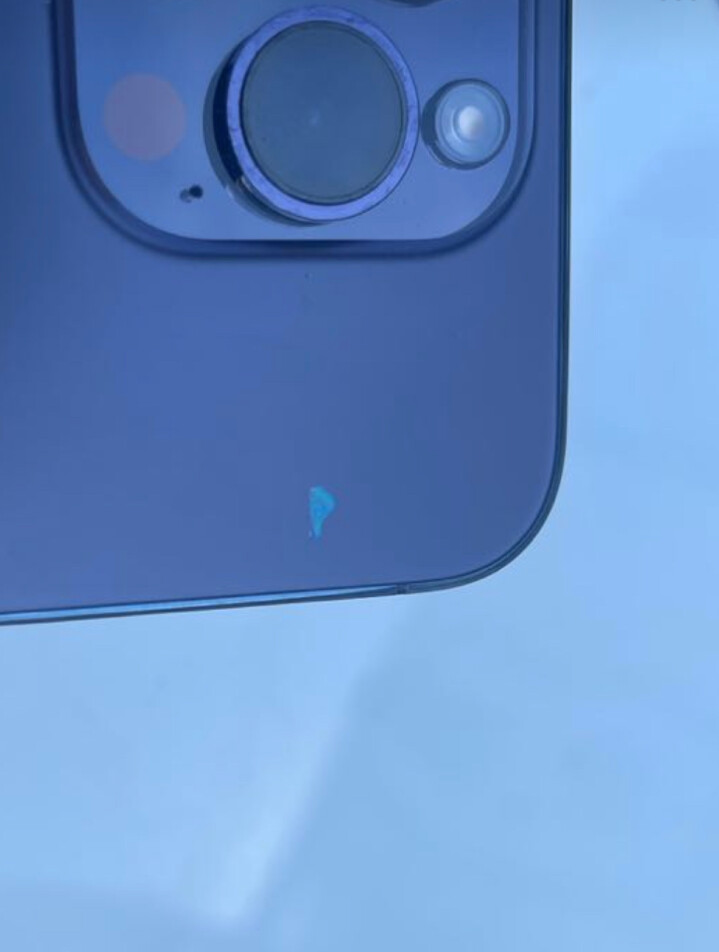 Therefore, the purple back cover of the two iPhone 14 Pro series has the frosted layer falling off, which he thinks is a process problem. After all, the probability of defects in the new color will be more than that of the old color. If the same problem occurs with a newly purchased iPhone, you can try to find Apple for after-sales service.
For more mobile information, please continue to holdUrban Tech Story Edition!