"Father of ChatGPT" launched the World Coin App, which may become the "ID card" in the AI ​​​​era
On May 8 local time, Sam Altman's cryptocurrency project "WorldCoin", co-founder of OpenAl, an artificial intelligence agency development agency, launched a new product – the encrypted wallet World App.
As the first consumer-grade product launched by Worldcoin, the World App is built on the Ethereum sidechain Polygon, and anyone can download and use it at any time. When this new app is aimed at consumers, it is an encrypted wallet on the one hand, and on the other hand, it hopes to become an "identity card" in the AI ​​​​era. (Source: The Paper)

Musk: Twitter will purge inactive accounts, but will archive them
Twitter CEO Musk said on May 9 that Twitter will purge social user accounts that have been inactive for many years, so some users may find that their followers have decreased.

But Musk also said that the purged accounts will be archived. But it's not clear if or how Twitter users will be able to access archived accounts. (Source: Interface News)
Activision Blizzard Hires Lawyer Panick to Appeal Microsoft's $75 Billion Acquisition
Activision Blizzard has hired legal heavyweight Lord David Pannick KC to lead the company's fight against the U.K. competition watchdog's decision to block its $75 billion deal with Microsoft, the Financial Times reported on May 9. . Panik's latest cases include Boris Johnson's "Partygate" investigation.
Panik of Blackstone law firm will represent the "Call of Duty" game developer in legal proceedings in the U.K. Competition Appeals Tribunal, according to people familiar with the matter.
On April 26, the British Competition and Markets Authority (CMA) refused to approve the acquisition of Activision Blizzard by Microsoft. The agency believes that Microsoft will only provide Activision Blizzard games in Microsoft's own cloud gaming service due to commercial motives. (Source: Interface News)
LinkedIn to shut down Chinese job app, announces new layoffs
On May 8, local time, Microsoft's workplace social media network LinkedIn (LinkedIn) announced layoffs and said it would close its job search application service in China.
LinkedIn said it plans to cut 716 jobs due to fluctuating demand. The company has approximately 20,000 employees worldwide. (Source: China Business News)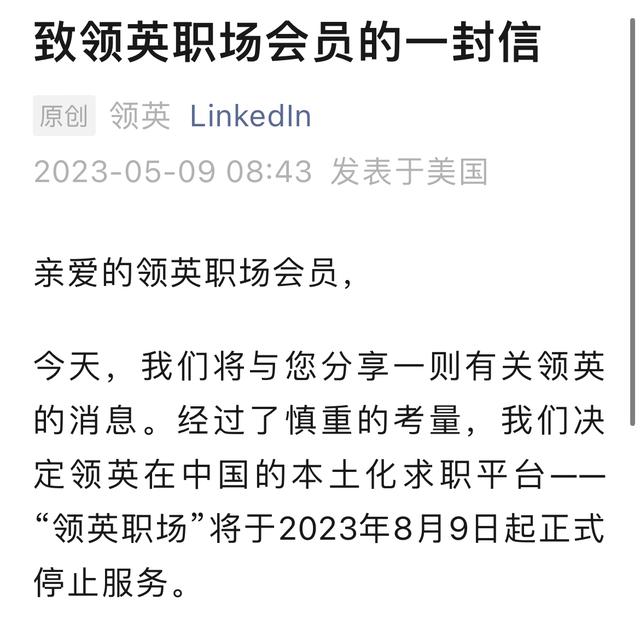 Geely Holding and Changan Automobile signed a strategic cooperation framework agreement, focusing on intelligent electrification
On May 9th, according to the official WeChat of Geely Holding Group, Zhejiang Geely Holding Group Co., Ltd. and Chongqing Changan Automobile Co., Ltd. signed a strategic cooperation framework agreement on May 9th.
The two parties will carry out strategic cooperation centering on new energy, intelligence, new energy power, overseas expansion, travel and other industrial ecology, jointly promote the improvement of Chinese brands, create a better consumer travel experience for users, and help the transformation and upgrading of China's auto industry and high-quality development (Source: Pinwan)
The president of Mitsubishi Motors clarified: It will not withdraw from the Chinese market, and the Changsha plant will restart production in June
According to Bloomberg news on May 9, Mitsubishi Motors President Takao Kato clarified at a media briefing held in Japan on the 9th that the company currently has no plans to withdraw from the Chinese market, and that "despite the company's difficulties in China," the Changsha plant will Production restarted in June as planned.
In response to the fact that "GAC Group's April production and sales bulletin did not show the production and sales of GAC Mitsubishi", a representative of GAC Group responded that "Mitsubishi's production figures only accounted for a small part of the total, so it was classified as "Others". category". (Source: Financial Associated Press)
Nintendo's 22-23 fiscal year financial report announced that the cumulative sales of Switch reached 125.62 million units
According to news on May 9, today, Nintendo released its annual financial report for the fiscal year 2022 to 2023. As of March 31, Nintendo Switch has sold 125.62 million units worldwide, and the cumulative software sales have reached 1,036.15 million copies. For this fiscal year (April 22~March 23), the turnover, operating profit and other data have decreased compared with the previous year. (Source: Fast Technology, Sina Games)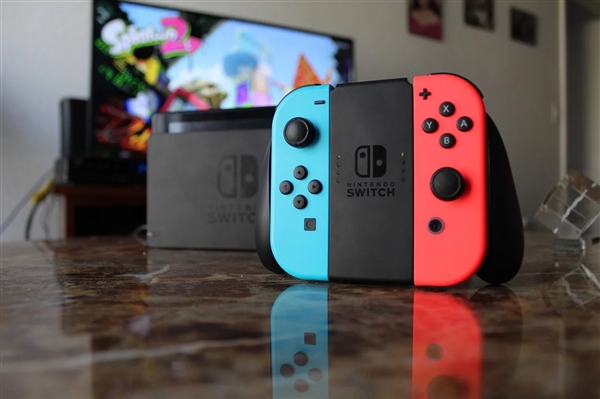 The iPhone 16 Pro screen will become larger, with a maximum size of 6.9 inches
According to reports, display industry analyst Ross Young said that the screen sizes of Apple's iPhone 16 Pro and iPhone 16 Pro Max, which will be launched in 2024, will be upgraded again, about 6.3 inches and 6.9 inches.
But at present, the iPhone 16 Pro is only in the early stages of mold opening, and the possibility of changes in the subsequent finalization cannot be ruled out. But if this size can be used to the end, the iPhone 16 Pro series will also become the largest iPhone ever. (Source: IT House, 36 Krypton)
Canon Vlog Camera PowerShot V10 Full Exposure
On May 9th, an anonymous user posted multiple high-definition pictures of the suspected Canon PowerShot V10 on the Internet, showing a very small vertical handheld camera. The camera adopts a black design, with a lens and switch on one side, and a flip-up display, control buttons, etc. on the other.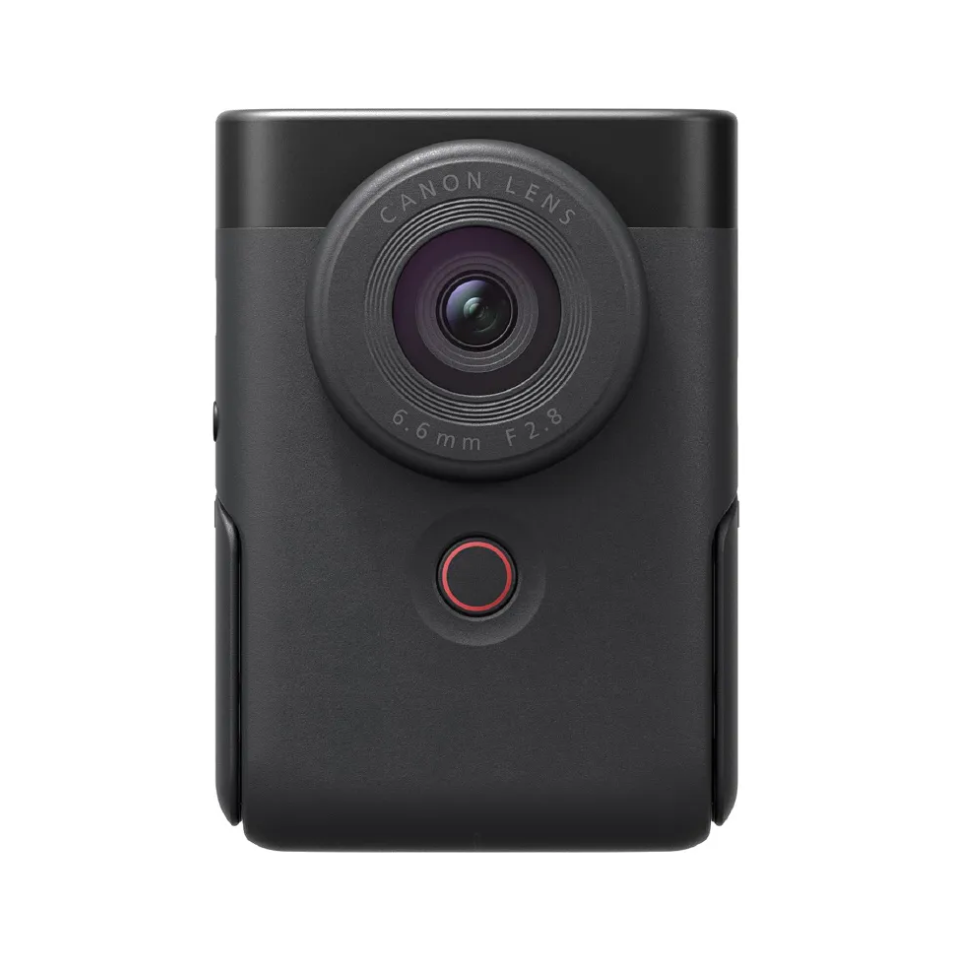 The leaked picture shows that the camera uses a 1-inch 13.1-megapixel CMOS, equivalent to a 19mm F2.8 wide-angle lens, and can record 4K 30P, FHD 30P / 60P video.
According to reports, Canon will hold a press conference at 11:50 on May 11 to launch a new Vlog-related product, which was previously revealed to be the PowerShot V10. The machine adopts a flip-up screen and is equipped with a stereo microphone. The body size is 63.5*90*34.5mm, weighs about 211g, and has a built-in selfie stand. It was revealed that the price is 429 US dollars, and the price of the Bank of China can wait for the official announcement on May 11. (Source: IT House)

ChatGPT visits hit a new high in April: 60% of Baidu and 2% of Google
According to news on May 9, ChatGPT, an artificial intelligence chat robot developed by OpenAI, was launched at the end of November 2022 and quickly ignited global attention. In just a few months, chat.openai.com received more than 1.7 billion visits. It surpasses the traffic of well-known websites such as Bing, New York Times and CNN, and some people even call it "the second Google".
According to SimilarWeb statistics, ChatGPT's global visits hit a new high last month (April), reaching 1.76 billion times, surpassing other international search engines such as Bing and DuckDuckGo, and reaching 2% of Google's and 60% of Baidu's. In addition to Google, only China's Baidu and Russia's Yandex are currently ranked ahead of it. (Source: IT House)