The 15th national election is finally here. Unfortunately, there is still a flooding season. I believe that voters who want to go back to their hometown to vote must be worried about which platform to get the latest news.Xiaobian here to introduce to you MySPR Check as well as Public InfoBanjir These two online platforms are convenient for everyone to keep updated!
How to View Your Voting Information
As we all know, our country's 15th General Election (GE15) is scheduled to be held on November 19, 2022. Before that, you must know where you need to vote and which political parties you are running for.
The 15th general election is very different from the 2018 general election. Except for the gap of 4 years, in 2019, Malaysia lowered the legal voting age from 21 to 18 years old, so this year it is estimated that there may be 5~700 people now. million new voters.
It is worth mentioning that there is no need to manually register for new voters now, because Malaysian citizens aged 18 and above will be automatically registered as voters. People who want to know which constituency they belong to can simply go to MySPR Check Enter the IC number on the website for verification, and you can get the basic information related to voting.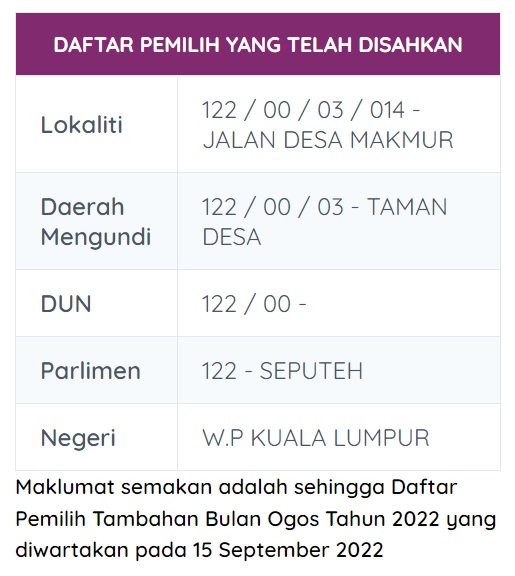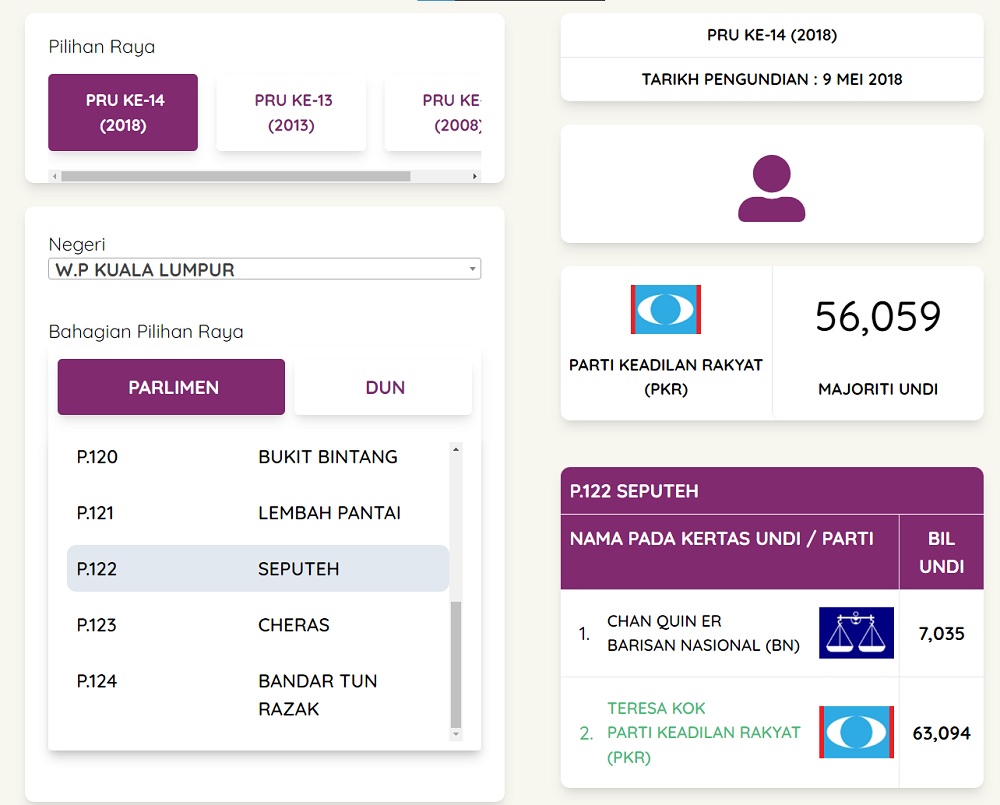 MySPR Check In addition to providing voter records, the site will allow the public to look up candidates for each constituency, although candidates will be nominated on November 5, so this list is not currently available. In addition, voters can also view poll results, which currently show the results of the last general election, and it is not yet possible to confirm whether the site is updated regularly or after everything is complete.
Users who are accustomed to using mobile phones to check information can download the MySPR Semak mobile application, which is available on both iOS and Android platforms, but it does not seem to work properly at present. It is more convenient to use the website temporarily.
Flood Warning/Weather Forecast Updates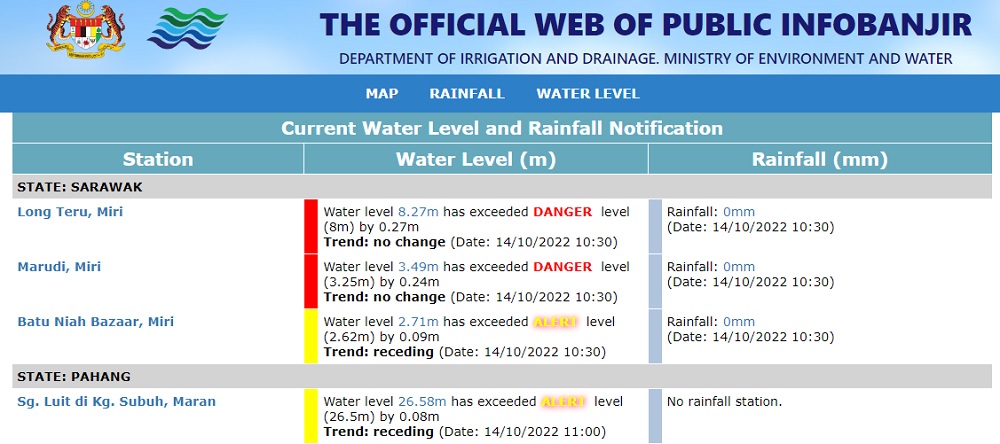 In addition to the general election, the end of each year is the flood season. According to the MetMalaysia (MetMalaysia), heavy rains will continue in the next few weeks and floods are likely to occur.
With the Election Commission (SPR) recently announcing that polling day will be set for November 19, 2022, and the Bureau of Meteorology predicting flooding could begin in mid-November 2022, voters need to keep an eye on the weather report and be prepared as you are in There may be flooding at polling places.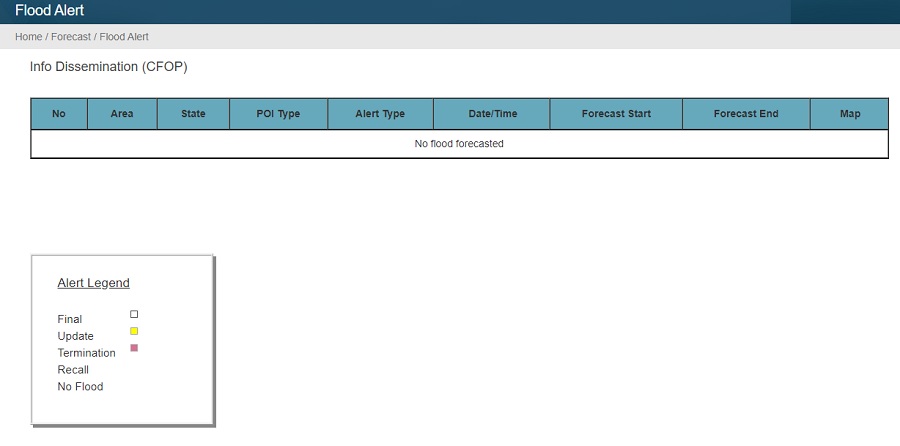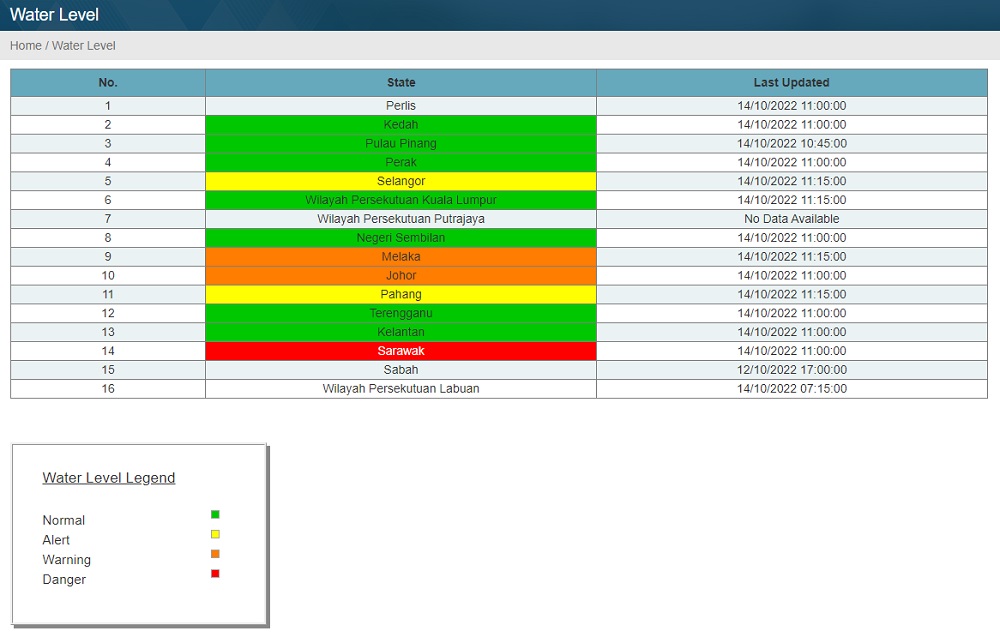 The 15th General Election is unfortunately faced with the flood season, which will bring a lot of inconvenience to the polling day at any time. Therefore, the public is urged to visit more Public InfoBanjir Check the current water level and rainfall notification, whether it is your own residence or polling station, you can pay more attention.
Like the MySPR Semak website, Public InfoBanjir also provides mobile app downloads for both Android and iOS platforms.
The above are two websites that are convenient for you to inquire about the upcoming general election and flood disaster. You can make good use of these websites to get the latest information. Remember to vote and pay attention to safety! For more technical information, please continue to hold the Urban Tech Story version!