After vivo and Xiaomi successively launched mobile phones equipped with Snapdragon 8 Gen2 processors, Motorola also announced that the new moto Edge X40 will also use the same processor, and at the same time advertises that it will be sold at a more affordable price.
According to the Motorola announcement,moto Edge X40 will be sold at a price of 3399 yuan (about RM2,153)compared with vivo and Xiaomi, there is a price difference of about 600 yuan (about RM380),Be the cheapest Snapdragon 8 Gen2 processor phone right now。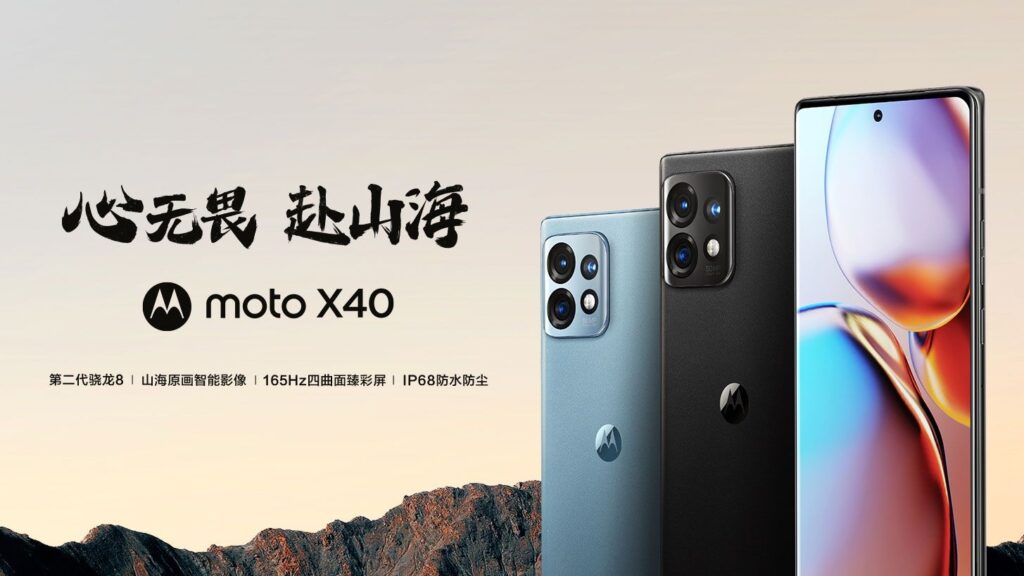 In terms of hardware specifications, the moto Edge X4 adopts a 6.67-inch OLED screen design with curved surfaces on both sides and top and bottom. The resolution is Full HD+. It supports 165Hz screen refresh rate and IP68 waterproof and dustproof. It provides two colors of black and blue. And it supports 8GB or 12GB of LPDDR5X RAM, and 129GB, 256GB or 512GB of UFS 4.0 ROM.
In terms of battery, the moto Edge X40 will have a built-in 4600mAh capacity, support 125W wired fast charging, as well as 15W wireless charging and 15W wireless reverse charging.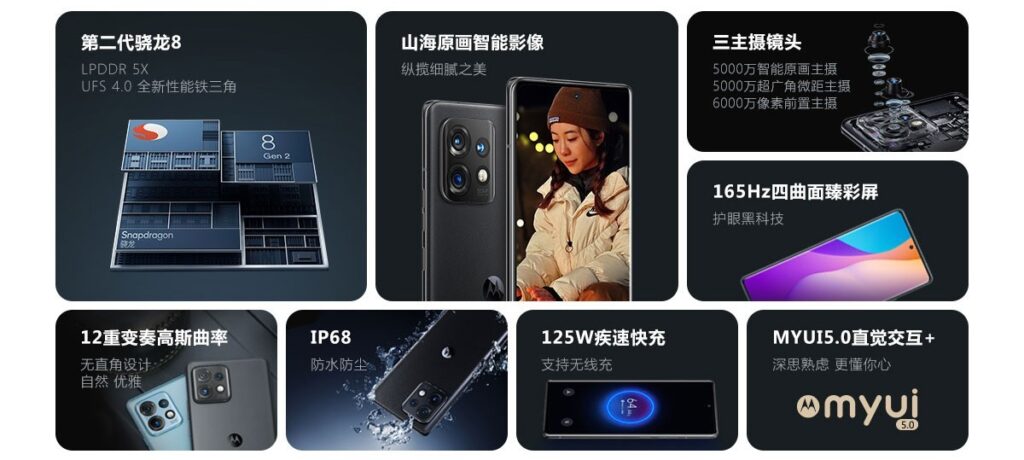 In terms of impact, the moto Edge X40 will use a 60MP camera lens, the main camera will use a 50MP wide-angle lens that supports optical shockproof design, and a 12MP telephoto/portrait lens that supports 2x optical zoom.
The moto Edge X40 will be available for pre-order in the Chinese market from now on, but it is uncertain whether it will be sold in the global market, and there is no news about its release in Malaysia yet.
For more technology information, please continue to watch the Chinese version of TechNave!
【source】