295 million box office on the first day of May 1st 2023
According to the real-time data of the Beacon Professional Edition, as of 21:00 on April 29, the first day of May 1st in 2023 (April 29) had a total box office of 295 million, a total of 7.3 million people, and a total of 466,000 performances.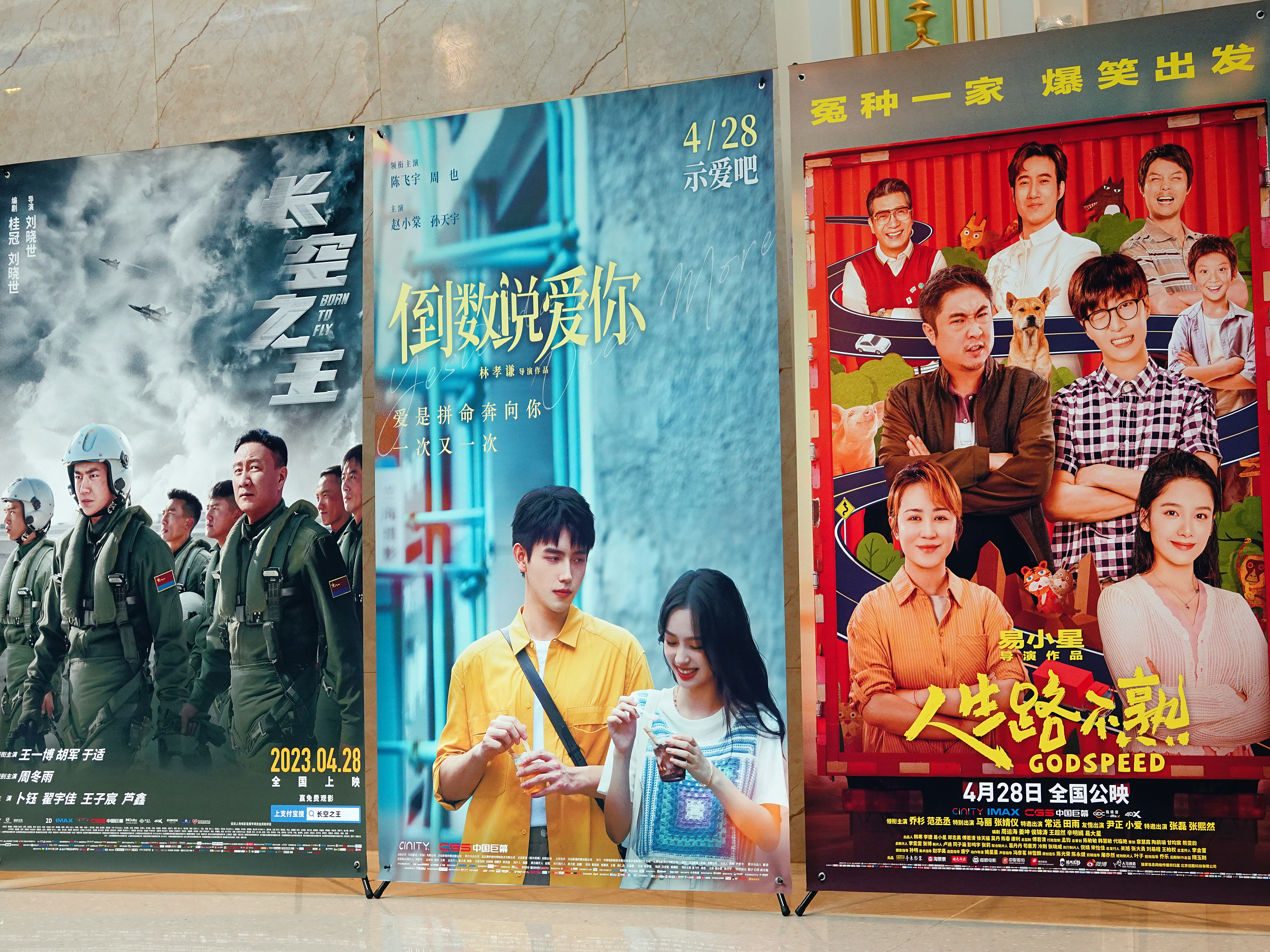 Many movies such as "The King of the Sky" and "Prosecutors" are released on May 1st / Picture source: Visual China
The top five at the box office on the first day of May 1st are:
1. "The King of the Sky" 90.483 million
2. "Unfamiliar Life" 74.209 million
3. "So Many Years" 42.114 million
4. "Slam Dunk" 32.756 million
5. "Prosecutors" 20.072 million (Source: Beacon Professional Edition)

It is reported that Arm has secretly submitted an IPO listing application to US regulators
Arm has filed confidentially with U.S. regulators on Saturday to list on the U.S. stock market, laying the groundwork for the biggest initial public offering of the year, Reuters reported.
The IPO registration shows SoftBank is pushing ahead with the blockbuster offering despite unfavorable market conditions after it said in March it planned to list on the U.S. stock market.
According to people familiar with the matter, Arm plans to sell its shares on Nasdaq later this year, seeking to raise US$8 billion to US$10 billion (currently about 55.36 billion to 69.2 billion yuan). In a statement, Arm confirmed earlier reports of a planned IPO and said the size and price range of the offering had yet to be determined. (Source: IT House)
Haier responds to rumors of car manufacturing: instead of building complete cars, it will enter the auto market from an ecological perspective
Haier responded to the rumors of car manufacturing, clearly stating that it will not build complete cars and will enter the auto market from an ecological perspective.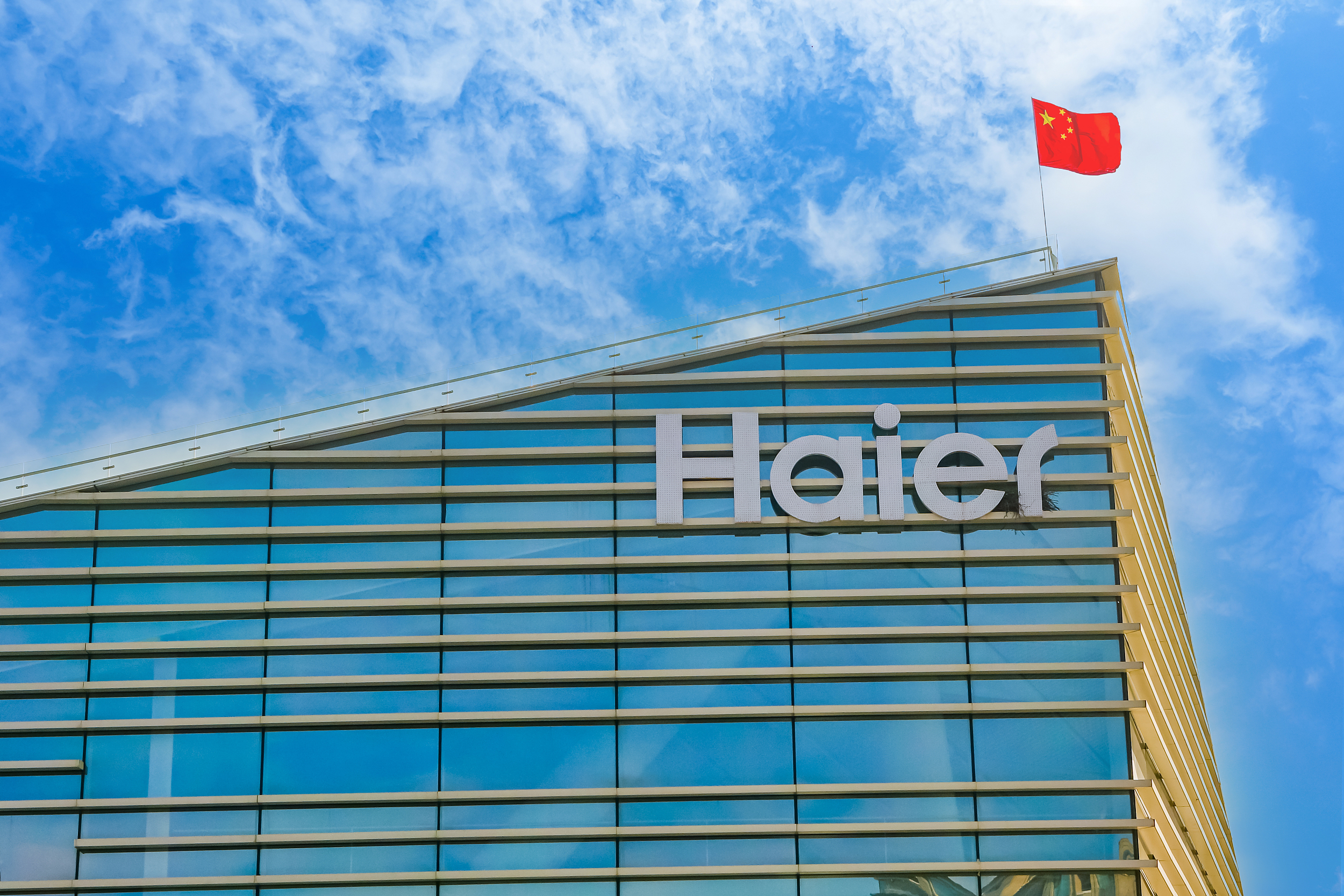 Qingdao, Haier Group / Source: Visual China
According to the news, as early as July 2021, Haier established a Katech subsidiary to specifically operate automobile-related businesses. establish.
Cartech officially stated that the business currently being operated by the company is divided into four versions, namely, high-end personalized car modification and customization, smart charging technology, home car interconnection technology and a vertical trading platform for second-hand cars, and personalized modification, charging The three businesses of technology and second-hand car trading have been successfully implemented.
As for the business of vehicle manufacturing, Katech has not set foot in it at present. (Source: Interface News)
OpenAI completes $10.3 billion financing
On April 29, local time, according to media reports, OpenAI, the start-up company behind ChatGPT, completed financing of US$10.3 billion, with a valuation of US$27 billion to US$29 billion (approximately RMB 190 billion to 200 billion).
Venture capital firms participating in the round include Tiger Global Management, Sequoia Capital, Andreessen Horowitz of California, Thrive of New York and K2 Global, according to the filing. (Source: China Securities Network)
Didi released its annual report after delisting: revenue in 2022 will drop by 19%, and net loss will narrow by 52%
Didi released its annual report on its official website after delisting. In 2022, Didi will achieve operating income of 140.8 billion yuan, a year-on-year decrease of 19%. Net loss was 23.8 billion yuan, down 52% year-on-year.
In terms of business, China's travel business revenue will drop from 160.5 billion yuan in 2021 to 125.9 billion yuan in 2022, a drop of 22%. International business revenue will increase from 3.6 billion yuan in 2021 to 5.9 billion yuan in 2022, an increase of 62%. Other business income will fall from 9.7 billion yuan in 2021 to 9.0 billion yuan in 2022, a decrease of 7%. China travel, international business, and other businesses accounted for 89%, 4%, and 7% of the company's total revenue, respectively.
Meanwhile, Didi had 587 million annual active users and 23 million annual active drivers globally for the 12 months ended March 31, 2023. Among them, China's travel business has 411 million annual active users and 19 million annual active drivers. (Source: TechWeb)

Ctrip: The number of travel orders on the first day of the "May 1st" holiday increased by 668% compared with the first day of the Spring Festival holiday
According to data from Ctrip, the overall travel orders on the platform on that day increased by more than 10 times compared with the first day of "May Day" last year, more than double the first day of "May Day" in 2019, and a surge of 668% compared with the first day of this year's Spring Festival holiday.
Among them, business types such as scenic spot tickets, train tickets, homestays, and hotels all saw significant year-on-year growth on the first day. On April 29, the number of tickets for scenic spots on the Ctrip platform increased by more than 4 times compared with 2019. The Paper previously reported that tickets for many popular attractions during the "May Day" period have been fully booked.
According to Ctrip data, April 29 is also the peak of the overall travel orders this year, setting a new high this year. (Source: China Youth Network)
European Space Agency: Deployment of Jupiter probe JUICE fails due to radar antenna failure
The European Space Agency stated that the "Radar for Ice Moon Exploration" (RIME) antenna carried by the "Jupiter Ice Moon Explorer (JUICE)" launched earlier failed when it was deployed, and it has not been successfully deployed as planned.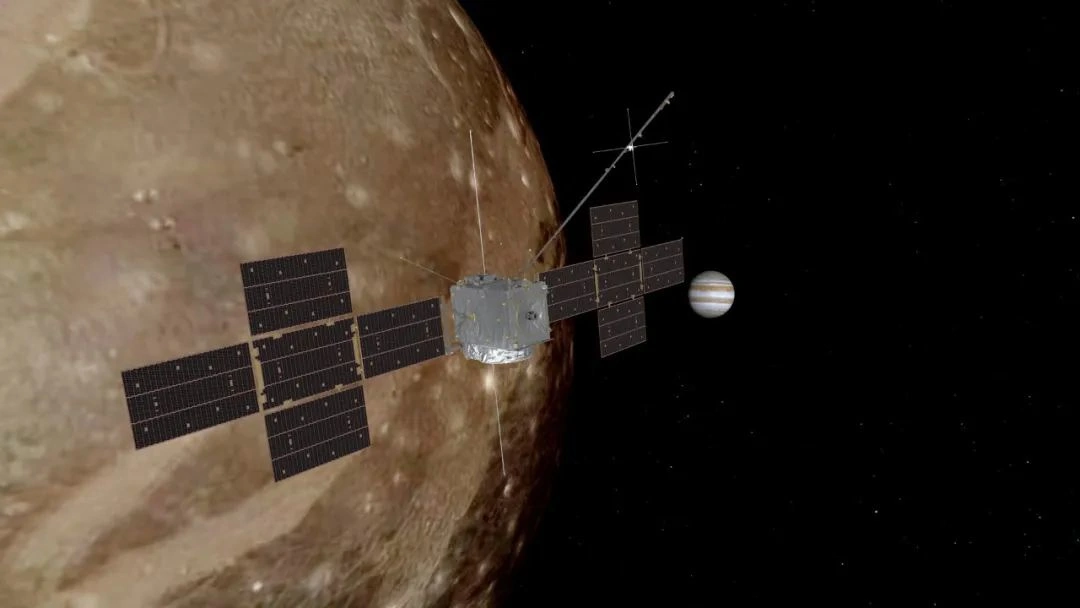 Schematic diagram of the Jupiter probe / Image source: CCTV News
The European Space Agency said that the radar antenna is currently only partially deployed, and the deployed length is about one-third of the design length. The failure may be caused by the antenna being stuck by a small needle.
However, the radar antenna still shows signs of activity every day, and the European Space Agency will spend two months to solve this problem and debug other instruments and equipment on the probe.
JUICE is Europe's first Jupiter probe, developed by the European Aeronautics and Space Agency and built by Airbus. The launch goal is to explore the three main moons of Jupiter: Ganymede, Callisto and Europa. (Source: CCTV News)
NIO Sues Douyin Big V "Cheshiji" for Rumor Infringement, Claims 2 Million
Recently, the big V "Cheshiji" with over 6 million Douyin fans was sued by NIO. Weilai accused him of spreading Internet rumors and infringing on the right of reputation, and demanded that the account be put on the top of the homepage to publicly apologize to Weilai and compensate RMB 2 million.
On June 2, 2022, a Douyin account named "Cheshiji" uploaded a series of three videos. The third article is titled "BYD (255.860, -3.06, -1.18%) and Weilai, who is cutting leeks?" "The video claims: "Wei Lai is very interesting. The price of ES8 in China is 470,000-630,000. What is the price when it is exported to Norway? It is equivalent to RMB 410,000-460,000."
Weilai said that in the video, the price of the Weilai ES8 domestic vehicle (battery purchase) was improperly compared with the price of the Weilai ES8 BaaS model (battery rental service) sold in Norway, misleading the public that Weilai treats domestic vehicles differently. and foreign consumers; and Weilai sells cheaply in Norway, but in China it is the impression of "cutting leeks".
The video received more than 330,000 likes in the end. Weilai believes that this video has had a serious negative impact on Weilai's brand reputation. (Source: TechWeb)

"League of Legends" will update the man-machine AI: for players to learn and improve their level
"League of Legends" stated that in the past few months, they have restarted investing in man-machines, with the goal of improving the man-machine experience to better reflect the general game experience of League of Legends games.
The official stated that the current approach is to develop a new behavior tree system for human-computer decision-making logic. Behavior trees can be seen as a set of decision-making processes for evaluating what actions should be taken at the moment, starting with the highest priority actions. The official believes that upgrading the man-machine can also enhance the ability of League of Legends, providing designers with new tools to help players improve their skills in a learning environment. (Source: IT House)
Analyst: Apple to launch Apple Watch Ultra with microLED screen in second half of 2025
According to foreign media reports, display analyst Ross Young (Ross Young) revealed that Apple will launch an Apple Watch Ultra smartwatch with a microLED display in the second half of 2025.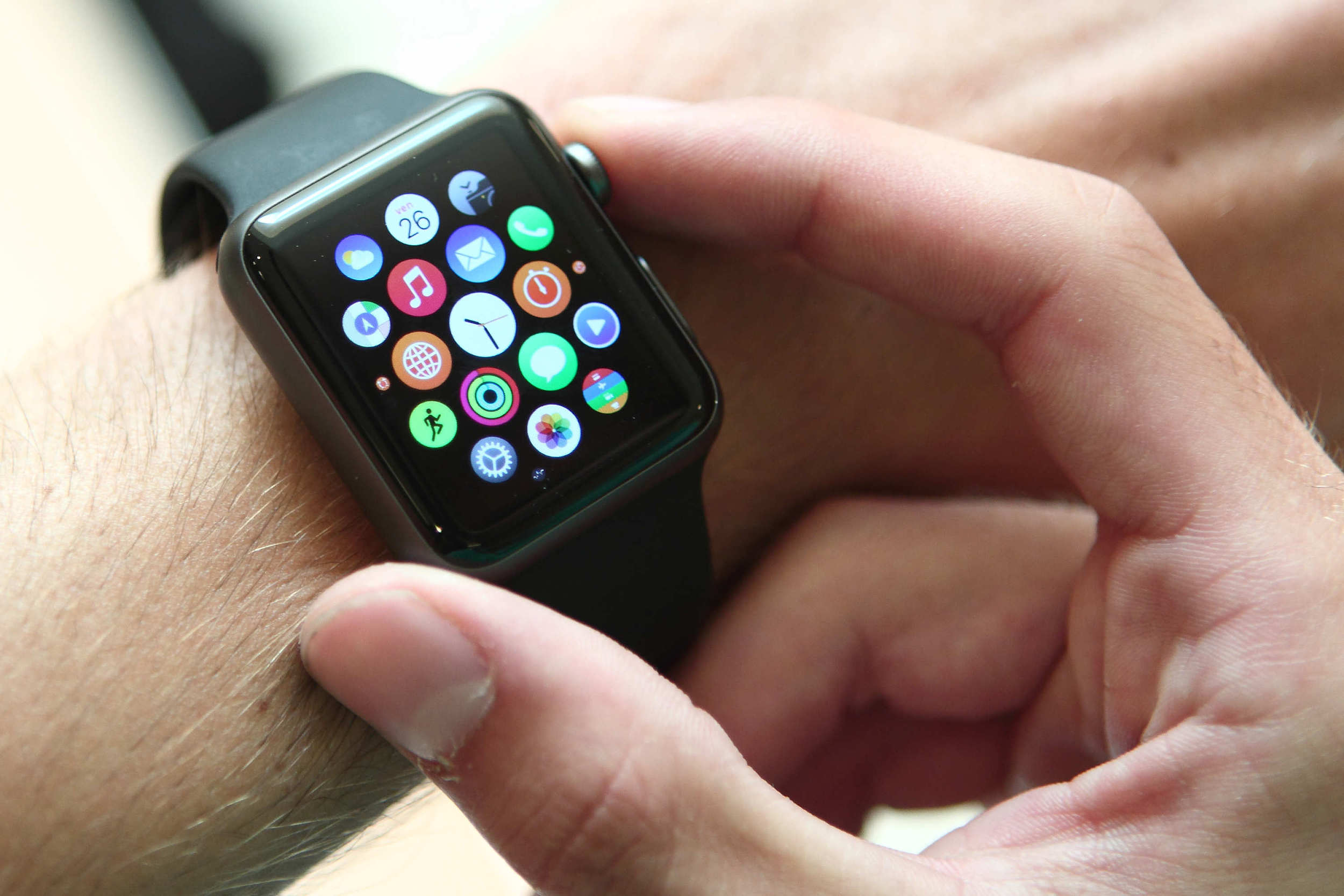 Apple Watch / Image source: Visual China
Currently, the Apple Watch uses an OLED screen to achieve a full-screen effect, but this display technology has its limitations, so Apple may use more advanced technology in the near future.
Apple has been actively developing microLED technology since acquiring microLEDD startup LuxVue in 2014. The technology is an emerging technology that outperforms OLED technology in terms of brightness and clarity, potentially leading to better displays. (Source: TechWeb)

Just add water: Stanford researchers discover an easy and environmentally friendly way to make ammonia
Stanford University researchers have discovered an environmentally friendly way to produce ammonia using small water droplets and nitrogen from the air.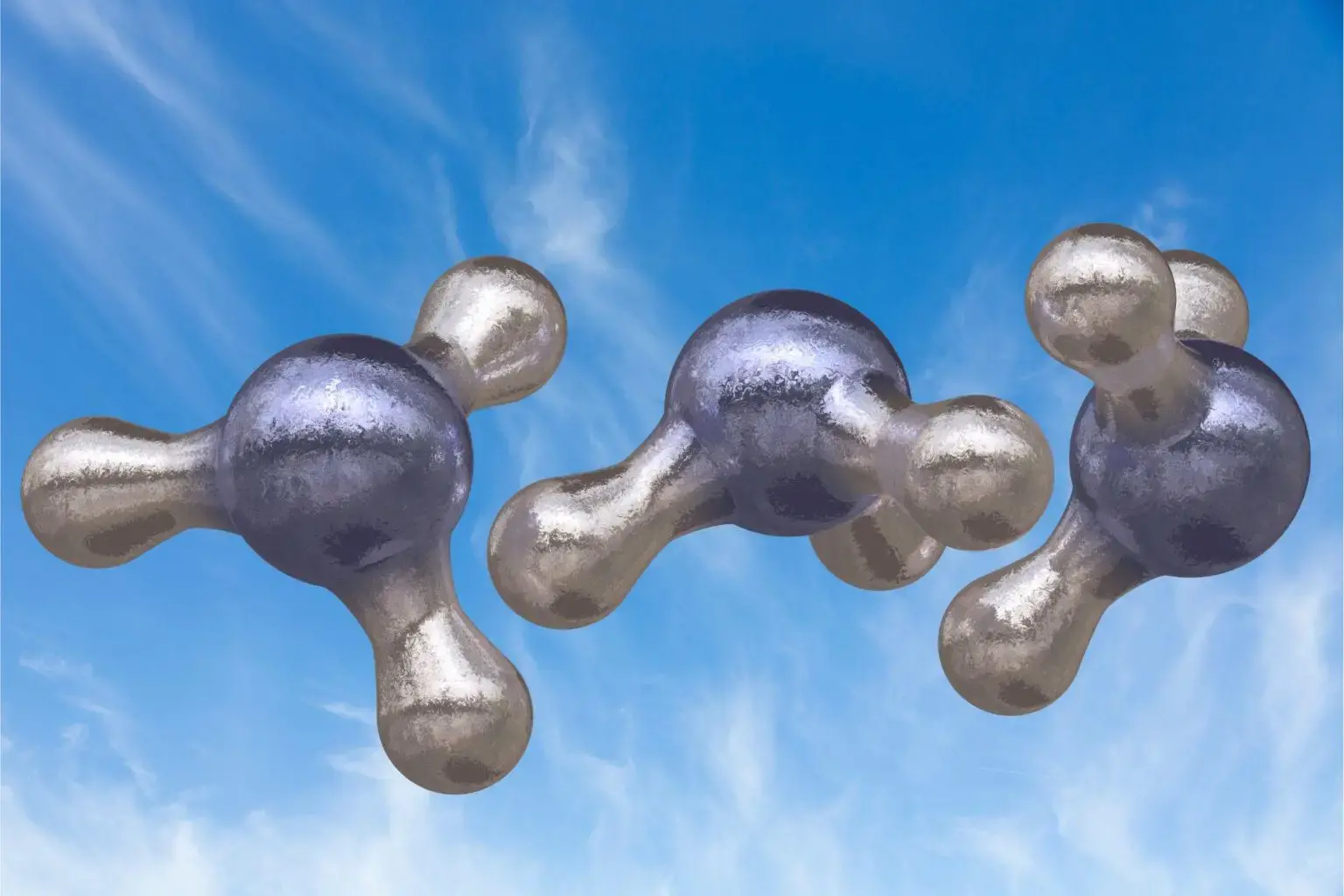 Ammonia / Image source: cnBeta
"We were shocked to see that we could, in a benign, everyday environment of temperature and pressure, use only air and water, using something as basic as a nebulizer to create ammonia. If the process could be scaled up, it would represent a new eco-friendly way of making ammonia, one of the world's most important chemical processes."
The research team zeroed in on a catalyst. The catalyst consists of an iron oxide called magnetite and a synthetic membrane invented in the 1960s that consists of repeating chains of two macromolecules.
The researchers applied the catalyst to the graphite mesh, which Song incorporated into a gas-powered nebulizer. The nebulizer emits micro-droplets where pumped water (H2O) and compressed molecular nitrogen (N2) react together in the presence of a catalyst. (Source: cnBeta)

Nintendo's 'Super Mario Bros. Movie' hits $1 billion worldwide
Hollywood announced that "Super Mario Bros. The Movie" broke through $1 billion at the global box office on Sunday, making it the all-time top-grossing video game adaptation. The specific weekend box office figures for the film have not yet been released. As of this Friday, it has grossed US$970 million worldwide, including US$483 million in North America and US$487 million outside North America, including 140 million in mainland China.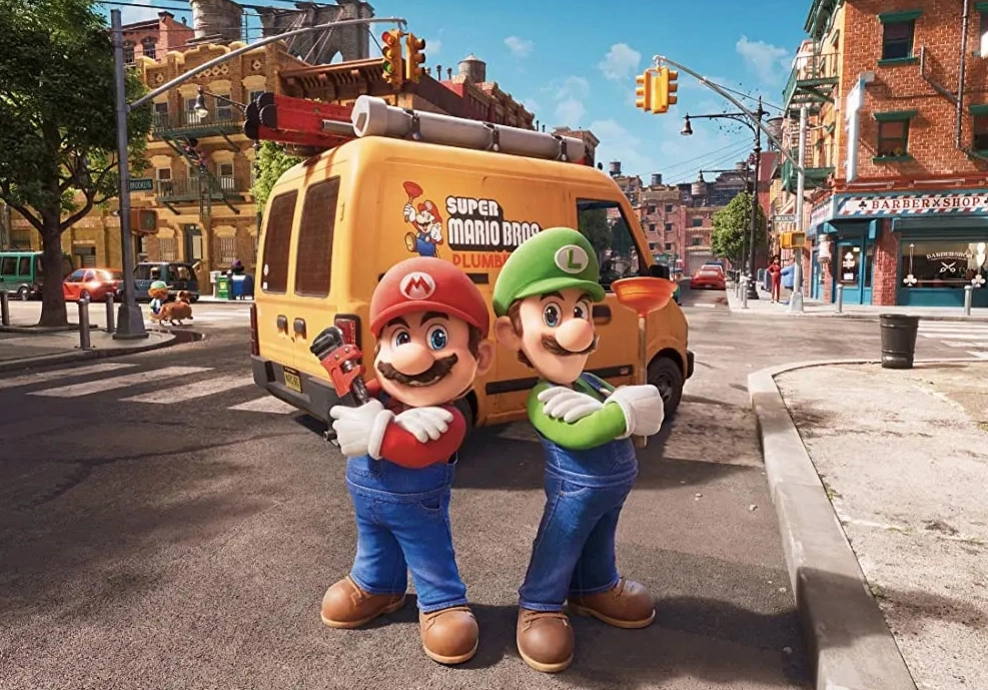 "Super Mario Bros. The Movie" Stills / Image Source: IT House
Nintendo's legendary game designer Shigeru Miyamoto revealed in an interview that following the "Super Mario Bros. Movie", Nintendo has more movie plans in the pipeline. He said that Nintendo has many other "actors" that can be used to make movies or animations. According to the characteristics and popularity of different characters, an appropriate method can be selected to adapt the movie. (Source: IT House)