Intel's 13th-generation Core released six K/KF series for the first time, and more models are on the way. A motherboard manufacturer's support list was accidentally revealed, with a total of 16 models. The overall model layout is the same as the 12th generation, including the standard version without suffix (65W/60W), the F-series coreless version (65W/58W), and the T-series low-power version (35W).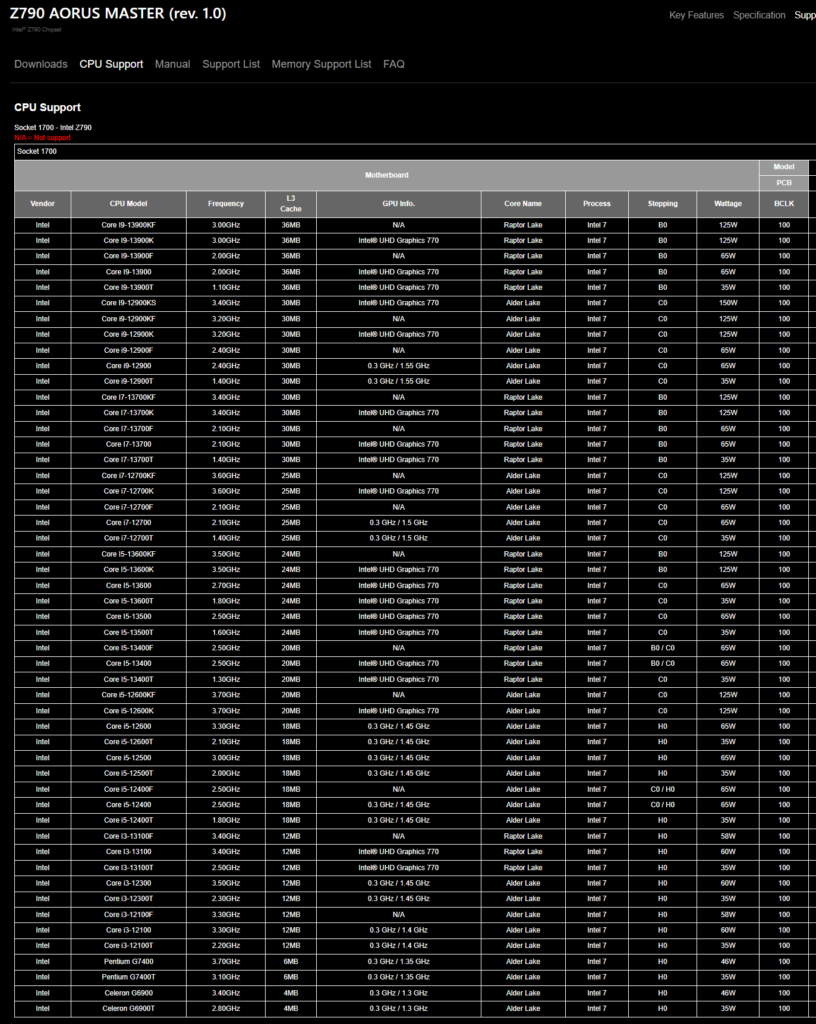 Specifically include:
– 3 i9s:i9-13900、i9-13900F、i9-13900T
– 3 models of i7:i7-13700、i7-13700F、i7-13700T
– 7 models of i5:i5-13600、i5-13600T、i5-13500、i5-13500T、i5-13400、i5-13400F、i5-13400T
– 3 models of i3:i3-13100(60W)、i3-13100F(58W)、i3-13100T
The base frequency, L3 cache capacity, core graphics card, basic power consumption, etc. are all listed, but the number of cores and threads is not marked, but it can be guessed.
More importantly, the stepping version directly confirms the previous rumors that the entire i5 and i3 series directly use the 12th-generation kernel, among which i5 C0 and i3 H0 are properly "small vests". However, the i5-13400 and i5-13400F are special, not only have the 12th generation C0 core, but also the new 13th generation B0 core.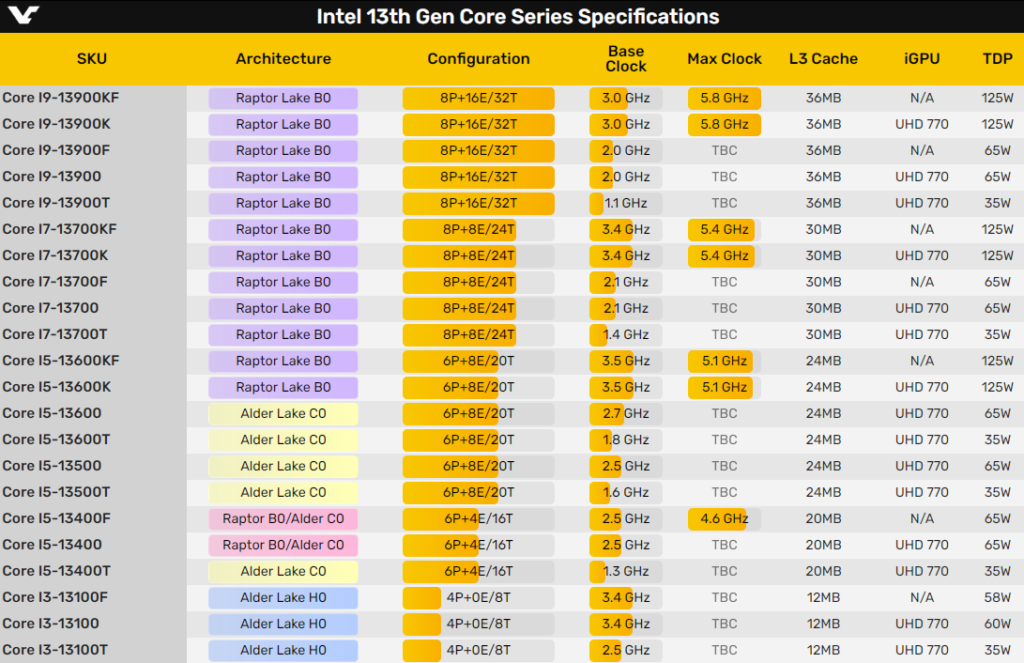 In terms of motherboards, in addition to the first high-end Z790, it is expected that there will also be mainstream B760 and H770, which will be released together with the above-mentioned new models, but the time is uncertain, and it may wait until CES 2023 or the end of this year.
【source】