In May of this year, Apple launched a firmware update for its earphones AirPods, AirPods Pro and AirPods Max. The update did not add new features to the above-mentioned wireless earphones, only made some adjustments. There have been no complaints about the update in the past few months, until recently when a foreign website conducted an in-depth test and found that the active noise cancellation ability was turned down.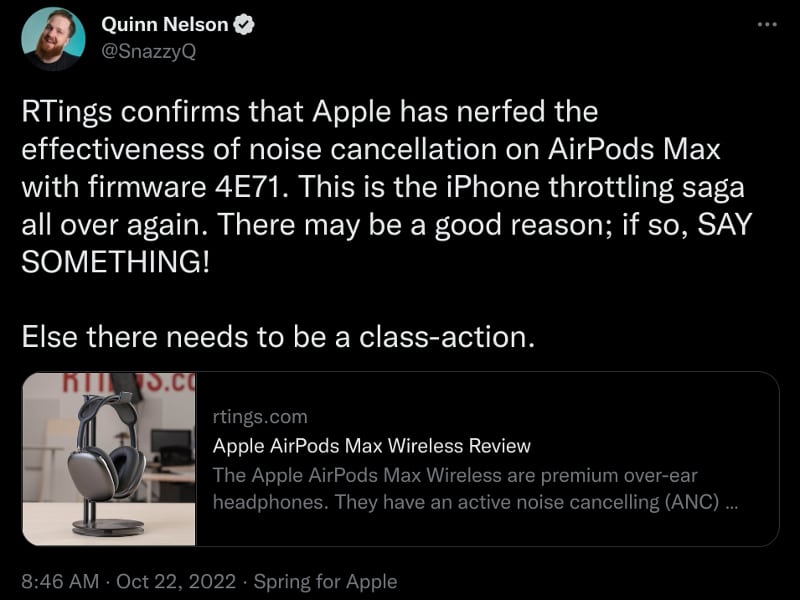 It is reported that the website RTings tested the new version of the 4E71 firmware as early as May, and announced the latest test results of the noise cancellation function of AirPods Max on Friday. RTings believes that the active noise cancellation ability of the updated AirPods Max is slightly worse. The RTings test indicates that in the mid-bass to high-bass range, the new version of the firmware blocks less noise than the previous version. These noises include car engines, running trains, and airplane engines, and depending on the hearing of the user's ears, may hear a low rumbling sound.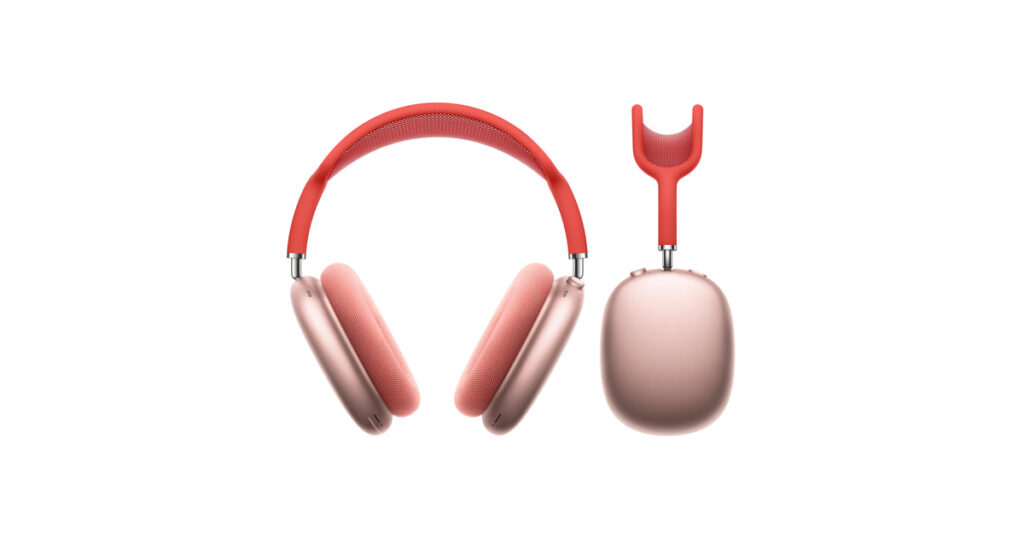 Although RTings believes that the new version only slightly changes the blocking level of active noise reduction, the difference is extremely slight, but it has caused dissatisfaction among netizens, and even thinks that Apple is deliberately making the performance of AirPods Max worse, and compares it with the situation of the iPhone, considering whether it is necessary File a class action lawsuit against Apple.
For more technical information, please continue to hold the Urban Tech Story version!
【source】