Tesla's energy storage super factory project officially landed in Shanghai: it is the first outside the United States
On the afternoon of the 9th, the signing ceremony of the Tesla Energy Storage Gigafactory project was officially held in Shanghai. The Lingang New Area Management Committee of China (Shanghai) Pilot Free Trade Zone signed a contract with Tesla on the spot.
It is understood that Tesla's energy storage super factory will plan to produce Tesla's ultra-large commercial energy storage battery (Megapack). The initial plan is to produce 10,000 commercial energy storage batteries per year, and the energy storage scale is nearly 40GWh. The product range covers Global Market.
According to Tesla's official information, each Megapack unit can store more than 3 MWh of energy, enough to meet the electricity demand of 3,600 households for one hour.
The Tesla energy storage superfactory project is scheduled to start in the third quarter of 2023 and put into production in the second quarter of 2024. (Source: Xinhua News Agency)

JD.com plans to release a 100-billion-level industrial model this year
According to the "Science and Technology Innovation Board Daily", He Xiaodong, vice president of JD.com, said at the artificial intelligence large-scale model technology summit forum that in response to real industry needs, JD.com plans to release a new generation of industrial large-scale models – Yanxi this year.
Yanxi is the "Jingdong version" of ChatGPT. Its pre-training parameters reach 100 billion levels, the category coverage is 3000+, the manual review pass rate is 95%+, and the generated text is 3 billion+.
As the hottest direction of artificial intelligence research and development at present, the industrial model has become one of the follow-up development plans of many technology companies. (Source: Whip Cowman)
Artificial intelligence chip efficiency competition: Qualcomm beat Nvidia 2:1
In a new set of test data released Wednesday, Qualcomm's artificial intelligence chip beat Nvidia 2-1 in three measures of power efficiency.
Using its experience in designing chips for low-power devices such as mobile phones, Qualcomm has launched a chip designed to provide high-performance, low-power artificial intelligence processing for the cloud and edge, called Cloud AI 100.
The chip beat Nvidia's flagship chip, the H100, in two power-efficiency metrics, image classification and object detection, in test data released Wednesday by MLCommons, an engineering consortium that maintains industry testing standards for AI chips. .
The power efficiency metric is how many server queries can be performed per watt of electricity. Image classification can be used to identify objects or scenes in pictures, and object detection can be used to analyze surveillance video of retail stores to understand where customers go most often. However, in terms of natural language processing, Nvidia has an absolute advantage. (Source: IT House)
360 GPT large-scale model product matrix "360 Brain" will open internal testing for enterprise users
On the 9th, 360 officially announced that the artificial intelligence product matrix "360 Zhinao" developed based on the 360GPT large model will be the first to land in the search scene, and will open internal testing for enterprise users.
It is understood that after enterprise users apply for and obtain the test qualification on the PC-side 360 ​​search homepage. In the future, 360 Smart Brain will be combined with browsers, digital assistants, smart marketing and other scene applications.
At the 2023 Digital Security and Development Summit Forum hosted by 360, Zhou Hongyi released the Chinese version of the ChatGPT product on the large language model. Judging from the demonstration effect, the 360 ​​version of GPT already has a certain reasoning ability, but it has "overturned" many times when answering specific questions, and many questions require multiple answers to give accurate answers. (Source: Science and Technology Innovation Board Daily)

GM self-driving car crashes into bus, 300 driverless taxis recalled
General Motors has "recalled" its fleet after a vehicle owned by GM's self-driving taxi division Cruise collided with a bus earlier this week.
To solve this problem, Cruise remotely upgraded the 300 self-driving vehicles to avoid similar situations from happening again.
Cruise said that this was caused by the self-driving car incorrectly predicting the route of the bus. According to reports, the accident occurred when the bus stopped suddenly, the self-driving car did not brake in time, and hit the rear of the bus at a speed of about 10 mph.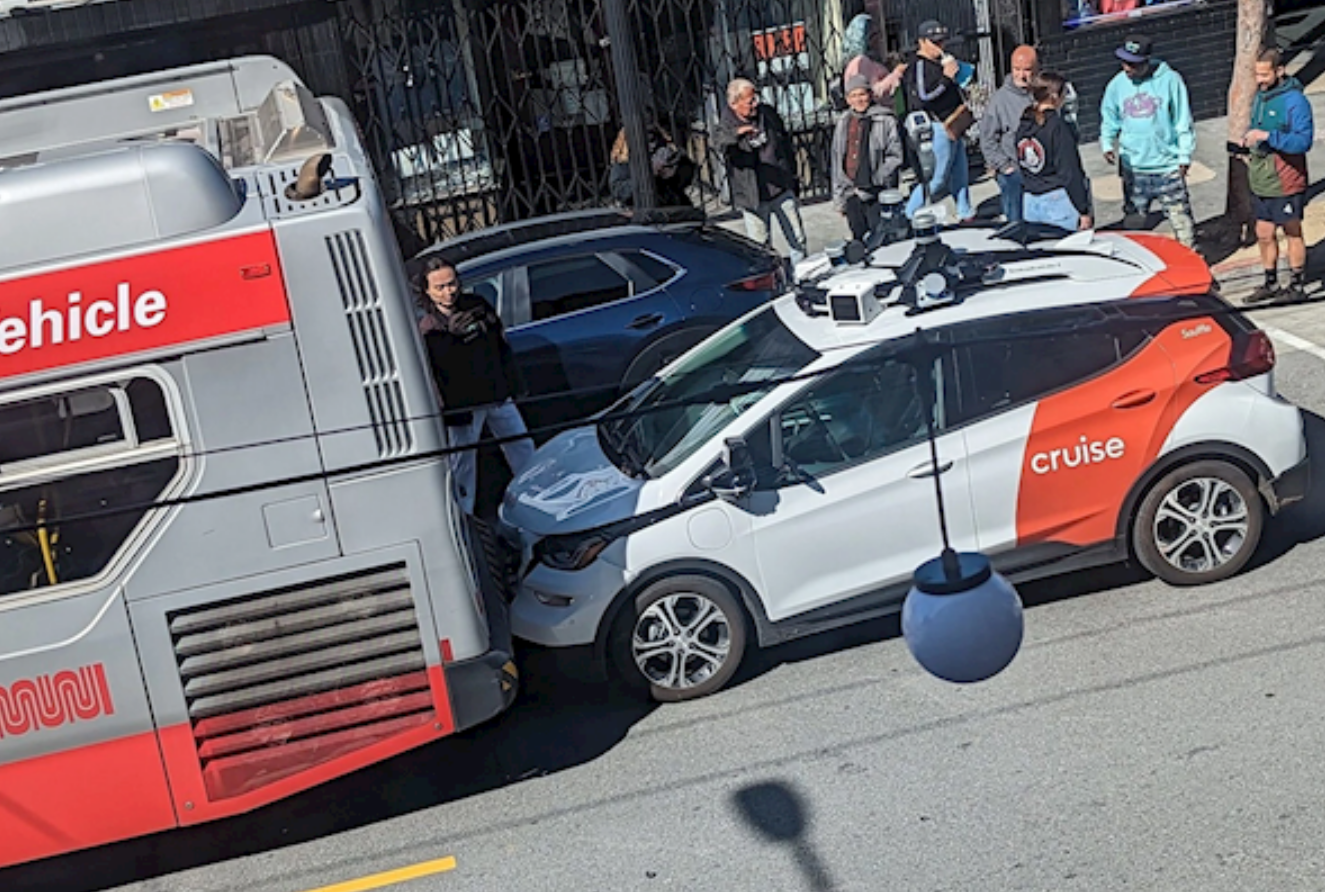 It is understood that Cruise is a subsidiary of General Motors Group, focusing on developing and testing autonomous driving technology. Currently, the company operates a fleet of L3 self-driving taxis under the brand name Cruise in the San Francisco, California area. (Source: Fast Technology)
Industry chain person: MediaTek has cut orders for more than 20 million SoCs
According to sources in the industry chain, the commercialization of Qualcomm Snapdragon 7 Plus Gen 2 has brought tremendous pressure to MediaTek, resulting in MediaTek cutting orders for more than 20 million SoCs.
Industry chain person "Mobile Chip Expert" posted on Weibo that the market situation of Android phones is not good, and the cost performance of Qualcomm Snapdragon 7 Plus Gen 2 is super high, and MediaTek is at a disadvantage in the market competition. The commercial use of Qualcomm Snapdragon 7 Plus Gen 2 has directly killed many of MediaTek's projects in OPPO, vivo, and Xiaomi, resulting in MediaTek's recent cut of more than 40,000 pieces of silicon wafers for Tianji 8000 and Dimensity 9000 series mobile phones based on TSMC's 4nm. More than 20 million mobile phone SoCs.
Before the official commercial use of the second-generation 7Gen+ of Qualcomm Snapdragon, MediaTek's market share in the smartphone SoC field has been the number one for several quarters in a row. But as China's smartphone demand bottoms out, MediaTek's price war against rival Qualcomm has intensified. Faced with the acceleration of 5G commercial transfer and supply chain news, MediaTek is expected to reduce the price of 5G entry-level chips to below $20 in the second half of this year, approaching the price of 4G chips. (Source: Aijiwei)
China Unicom joins hands with Huawei to build an AI computing center in Guangdong
China Unicom's official microblog today announced that China Unicom Research Institute, Guangdong Unicom and Huawei have built a full-stack independent innovation AI intelligent computing center, and completed the country's first OSU (Optical Service Unit, Optical Service Unit) to flexibly integrate into the multi-cloud live network verify.
The smart computing platform has four advantages: full-stack independent innovation, minimal development, full-scenario device-edge-cloud collaboration, and a rich ecosystem:
1. Based on Ascend hardware, Euler open source operating system, Shengsi MindSpore full-scenario AI framework, CANN heterogeneous computing architecture and other full-stack independent innovation basic software and hardware;
2. Provide a one-stop AI development platform from training to reasoning, and accelerate the development of industry algorithms and applications through the Shengsi AI framework and full-process development toolkit;
3. The hardware level adopts a unified Da Vinci architecture, and the software level supports mainstream operating systems and multiple AI frameworks;
4. Relying on the intelligent computing platform, cooperate with partners such as universities and algorithm manufacturers to jointly innovate and incubate AI industry applications. (Source: C114 Communication Network)

Nvidia GeForce RTX 4070 Founder's Edition appearance exposed, new graphics card will be released on April 13
At present, NVIDIA has issued the RTX 4070 Founders Edition for evaluation, making it clear that such cards will also be sold.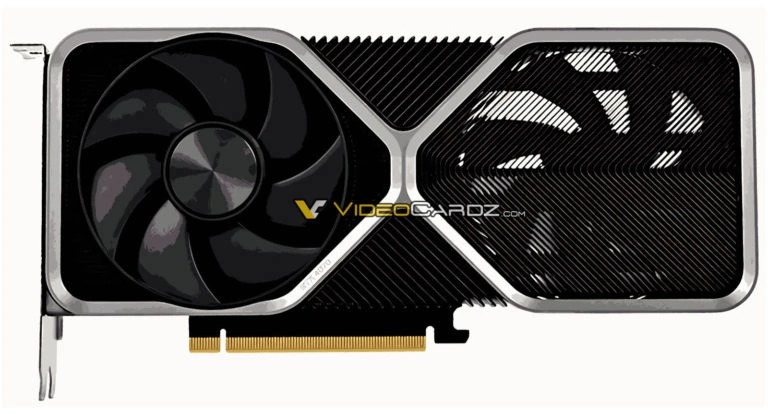 The new Founders Edition has a dual-slot design, but it's undeniably much smaller than the RTX 4080 FE. Dimensions should be similar to the RTX 3070 FE. Despite the smaller size, NVIDIA has equipped it with a 16pin power connector, and a large number of non-common versions will use the "standard" 8 pin power connector.
NVIDIA will launch this RTX 4070 graphics card on April 13, and it has been confirmed that the price will be US$599 (IT home note: currently about 4121 yuan), but the Founders Edition may be more expensive. (Source: IT House)
Tesla to launch new Yoke steering wheel in July, sources say
According to Tesla's service consultant, Tesla will launch a new steering wheel in July 2023 with better materials.
"A new, better material steering wheel will be available to the service department in July 2023, and we do not recommend replacing the steering wheel until better parts are available," the consultant said. Interestingly, Tesla has recently begun offering A $700 round steering wheel conversion kit.
The Yoke steering wheel is a half-width steering wheel first introduced on the Tesla Model S and Model X in summer 2021, and it was introduced as standard equipment until early this year when Tesla began offering buyers the option to choose a traditional round steering wheel.
The July launch of the new Yoke steering wheel fits right in with the expected timeline for the start of production of the Tesla Cybertruck, and a new steering wheel has appeared in the recent Cybertruck beta production model, featuring a rectangular design. (Source: IT Home)

Japanese want to engage in two-dimensional wife version ChatGPT
A while ago, Gatebox, a Japanese holographic chat robot, announced that it was ready to access ChatGPT to make the virtual wife more realistic.
The Gatebox machine is a bit like an electronic pet when I was a child. It allows people to live in the same world with virtual characters. People and characters are separated by a screen, and then the two study, work, rest, and live together.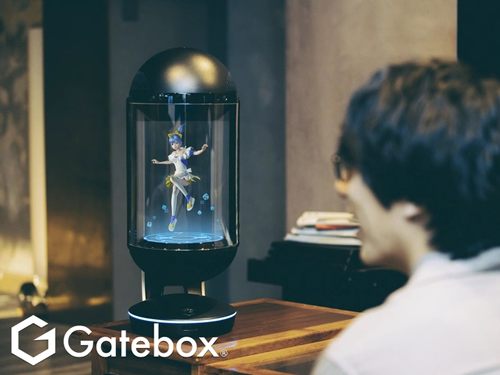 At present, Gatebox has given two speech ability demonstrations combined with ChatGPT, such as asking her "What should I do today?" She said, "According to the weather, it is recommended to go outside for a walk." Then I told you to bring sunscreen, a hat, and an umbrella, and bring some water and food. At the same time, I also recommended local places where you can hang out according to the place names.
After connecting to the network to learn more dialogue data, not only the accuracy of her answers will be further improved, but the copywriting will also have more freedom. Even the developer of Gatebox said that the conversation with her in the future may be unpredictable, and maybe she will chat with an AI girl who is full of bad Internet stalks.
Gatebox is doing more testing, and has opened related crowdfunding again, and the progress is good, reaching 7 times the funding of the goal. (Source: Kuangwan Research Institute)