Tesla lowers the starting price of Model S/X in the United States by 5,000-10,000 US dollars
According to the news on March 6, according to Tesla's US official website, Tesla has lowered the starting price of Model S/X in the United States. The current price of Model S is US$89,990 (original price: US$94,990); ; Model X now $99,990 (was $109,990); Model X Plaid now $109,990 (was $119,990). (Source: Whip Cowman)

Lei Jun: Xiaomi has completed winter testing and is expected to mass-produce in the first half of next year
According to Xiaomi, Lei Jun, as a representative of the National People's Congress, said at the plenary meeting of the Beijing Youth League: With the great concern and support of the leaders, the progress of Xiaomi's car manufacturing has exceeded expectations. The winter test has been successfully completed recently, and it is expected to be launched next year. Mass production was achieved in the first half of the year.
Lei Jun said that he spends 1/2 of his time on the car business, and the car research and development team has more than 2,300 people. Xiaomi responded that "about the car, it's going well." (Source: Beijing News Shell Finance)
Wang Xing: Adjust the online car-hailing business and reduce manpower investment in the future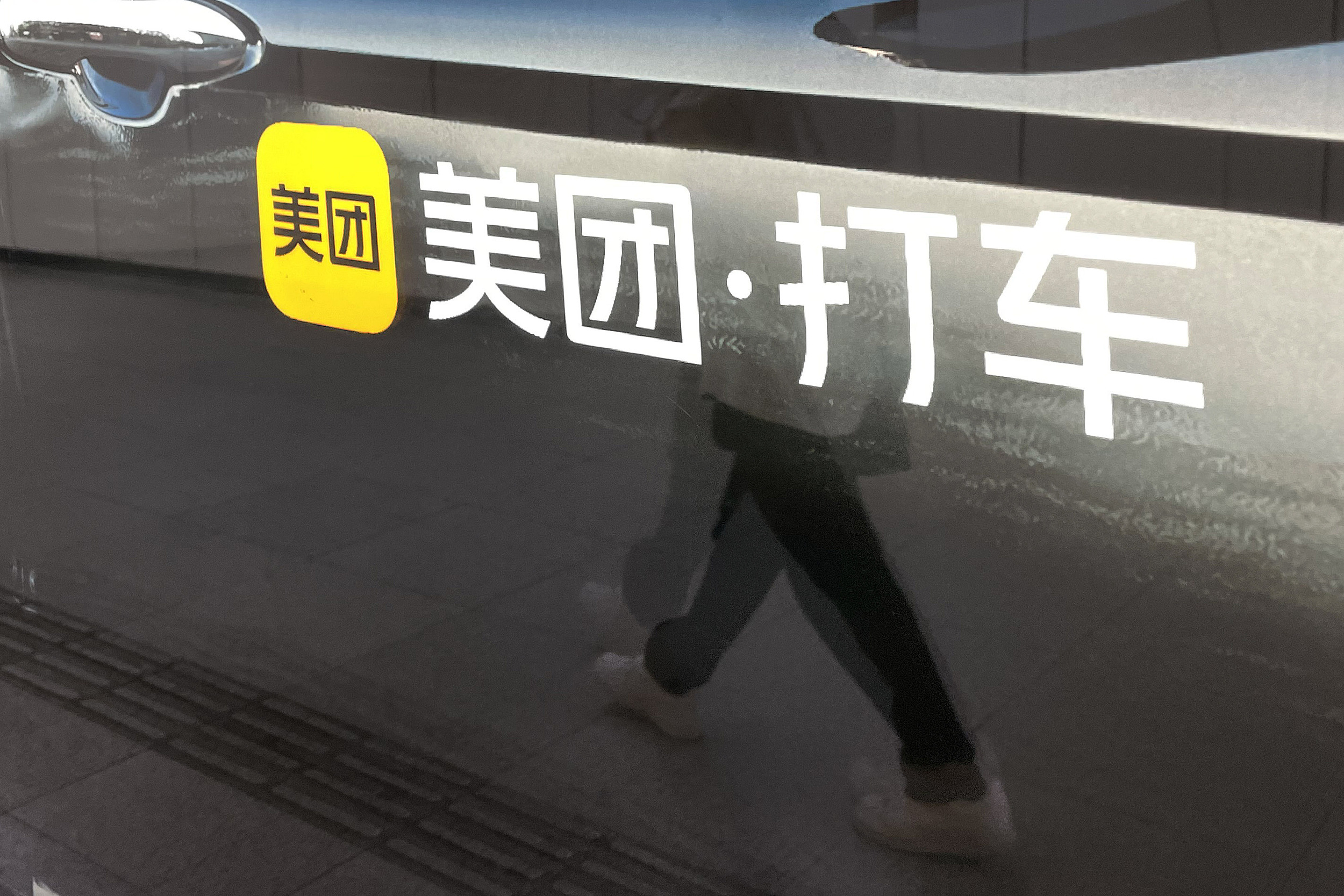 Image source: Visual China
On March 6, Wang Xing, the founder, chairman and CEO of Meituan, issued an internal email saying that after the S-team research, the online car-hailing business was adjusted and transferred to the Meituan platform. Li Shubin reported. In the future, the online car-hailing business will reduce the input of resources and manpower, move forward lightly, and continue to provide services to consumers. Part of the current team will remain in the online car-hailing service, and the rest will be deployed to other business lines in batches.
At the same time, Meituan announced that its online car-hailing business will abandon its self-operated taxi-hailing business and turn to an aggregation model. (Source: The Paper)
Softbank's Arm was exposed to apply for listing in April
March 6th, according to foreign media citing sources, SoftBank Group's British chip design giant Arm plans to conduct an initial public offering (IPO) in the United States within this year, raising at least $8 billion.
The listing of Arm will be one of the largest IPO projects in the US stock market in the past 10 years. At the same time, it is also the most noteworthy IPO project in the global semiconductor industry in recent years.
According to sources, Arm is expected to start preparations for an IPO in the United States in the next few days. Arm is expected to confidentially file for an IPO at the end of April this year and is expected to go public later this year. However, the specific timetable will be determined according to market conditions.
Arm's valuation range has not yet been finalized, but Arm wants its IPO to be valued at more than $50 billion, the sources said. The figure is slightly lower than the $60 billion valuation SoftBank Group had been seeking last year. (Source: Financial Associated Press)
Huawei reportedly abandons £1bn UK research park
The British "Daily Telegraph" reported on March 5 that Huawei has abandoned plans to build a £1 billion (about $1.2 billion) research park in Cambridge, England.
According to reports, Huawei originally planned to build cutting-edge facilities on the 500-acre land for the development of broadband technology, microchips and artificial intelligence software, but has put the development plan in a state of "evaluation" since the outbreak.
Huawei purchased the site for 37 million pounds in 2018 and obtained planning permission in 2020. It originally planned to complete the first phase of the park in 2021. The report pointed out that Huawei must break ground by August or risk losing its license.
A Huawei spokesperson told the British "Daily Telegraph" that the company is still evaluating the Cambridge campus project. "We are aware of the status of the planning application and put it under internal review and evaluation during the epidemic." The spokesman declined to say whether Huawei intended to start construction before the deadline. (Source: Interface News)

DingTalk acquires the collaborative office manufacturer "I come to wolai"
36 Krypton exclusively learned that DingTalk has completed the wholly-owned acquisition of the collaborative office manufacturer "wolai wolai", its production and research team will be transferred to DingTalk's official employees, and the customer service team will be transferred to Ali's outsourcing team.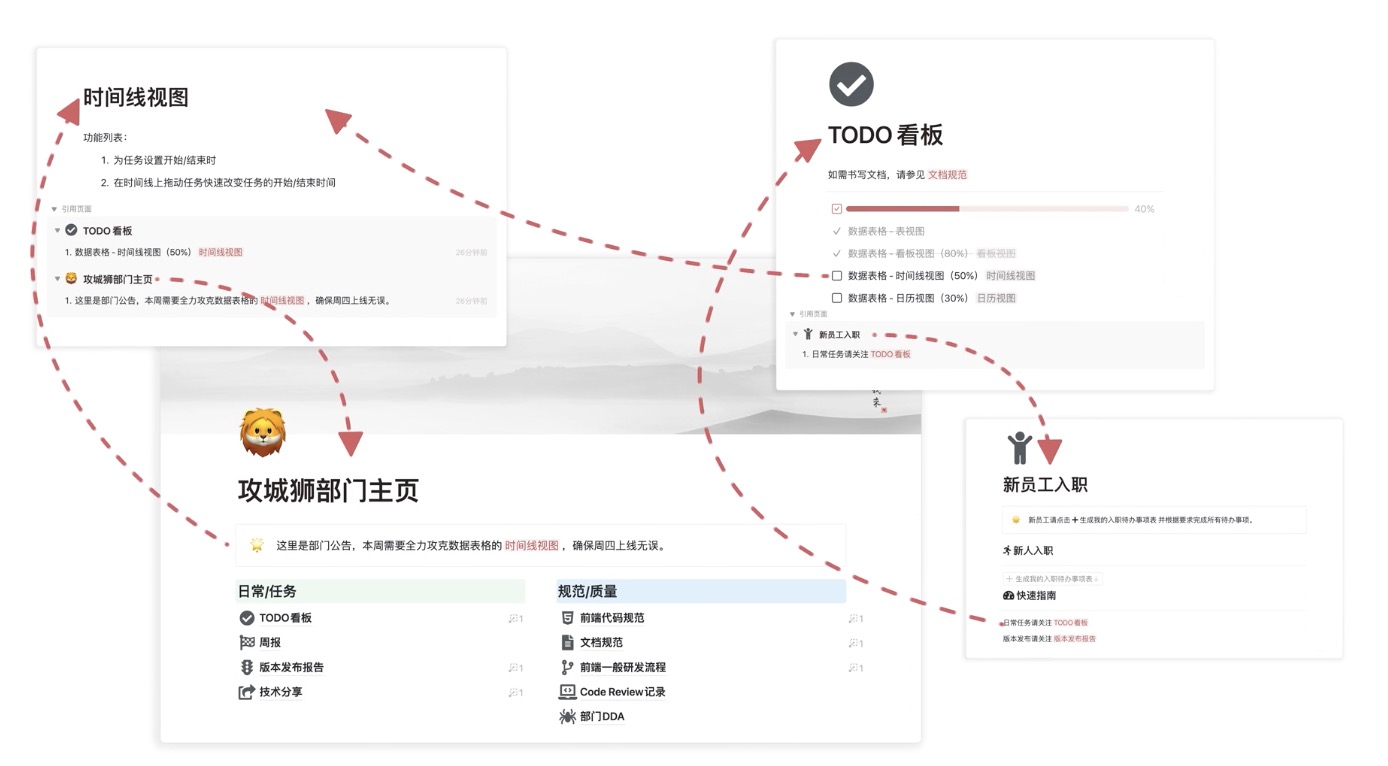 The picture shows my wolai document|Image source: I come to wolai official website
In this regard, DingTalk officially stated: My wolai team has joined DingTalk and will be responsible for the research and development of intelligent collaborative documents and the product design of personal version documents.
I come to wolai is a collaborative office platform, established in June 2020. Its product form is a note-taking product based on information blocks (Block) – on a blank canvas, users can freely combine text, tables, pictures, audio and video, etc. according to their needs. (Source: 36kr)
ChatGPT-powered App BlueMail Approved for Apple Store Update After Guaranteeing Content Controls
The Wall Street Journal reported on March 5 that Apple has approved an update to its email app BlueMail after a preliminary review of the software's ability to use AI-driven language tools for possible inappropriate content for children. BlueMail was approved by Apple after the developer assured that the app had content controls, said Ben Volach, co-founder of BlueMail maker Blix.
An update to BlueMail was put on hold last week after Apple asked the app to add content controls or limit the age requirement to 17 and over. Its update includes a new feature enabled by the language chatbot ChatGPT. Previously, the app was for ages 4 and up.
Blix told Apple that its updates included content controls, and advised Apple to disclose any new policies regarding the use of ChatGPT or other similar AI systems in apps. An update to BlueMail was approved Thursday night local time without any changes, and the app remains available for users ages 4 and up. (Source: Interface News)
The person in charge of Taote denies that it will be merged into Taobao
Recently, some media reported that "most of Taote's team is currently merged into Dataobao" and "Taote App is in a state of half-abandonment and half-maintenance." In this regard, the relevant person in charge of Taote responded that Taote has always insisted on doing direct supply from the source and cultivating the M2C model. This year, we are continuing to increase the size of the industrial belt, and there will be more juniors working directly in the industrial belt, which will bring about some business adjustments, not strategic changes.
Taote App will continue to serve users well, and Taote will not be merged into Taobao. (Source: Beijing Business Daily)
Apple's self-developed 5G baseband chip exposure: TSMC's 3nm process, first installed on the iPhone 16
On March 6, according to a report from the Taiwan Business Times, the 5G modem (modem) chip that Apple has invested a lot of resources in research and development is expected to be introduced into the iPhone 16 series of mobile phones next year ahead of schedule.
At present, the 5G modem chips used in Apple's iPhone are all purchased from Qualcomm. Qualcomm CEO An Meng recently said at MWC 2023 that Apple may equip the iPhone 16 series with a self-made 5G modem chip, and the industry expects TSMC to take all 3nm wafer foundry orders.
Taiwan media pointed out that supply chain manufacturers claim that Apple's self-made 5G modem chip research and development code is Ibiza, which will use TSMC's 3nm process, and the supporting RF IC will use TSMC's 7nm process. The industry is currently expected to import Apple's 2024 iPhone 16 series . (Source: IT House)

Microsoft integrates ChatGPT into more tools: you can develop applications without writing code
Beijing time on the evening of March 6th, according to reports, Microsoft today integrated the technology behind ChatGPT into its Power Platform platform, allowing users to develop their own applications with almost no coding.
Microsoft said a range of business intelligence and application development tools on its Power Platform, including Power Virtual Agent and AI Builder, have been updated with ChatGPT capabilities.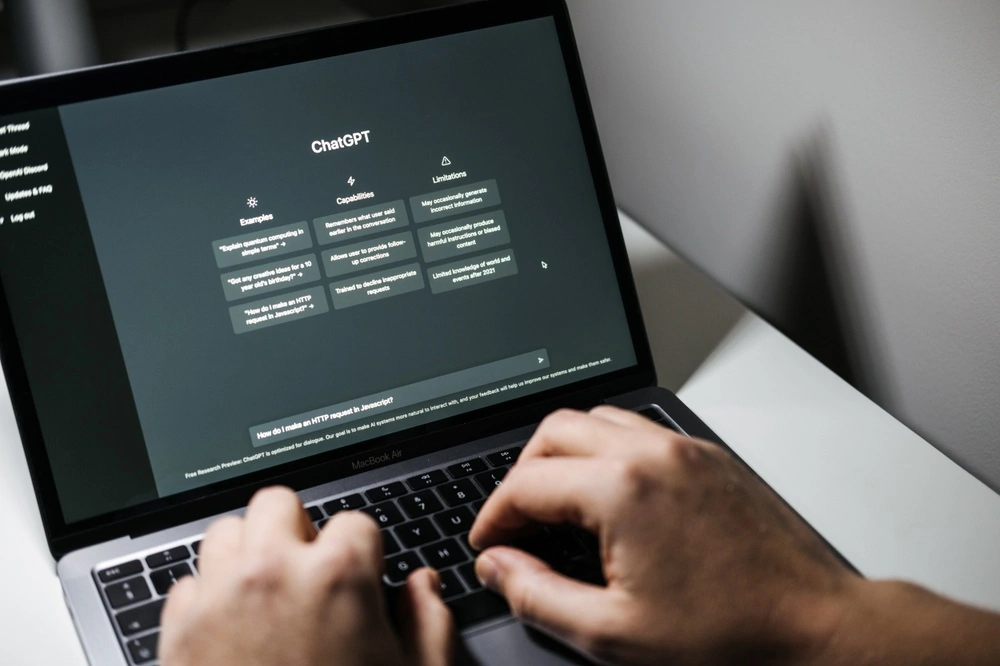 Power Virtual Agents, a tool for businesses to build chatbots, can now connect to internal company resources to generate weekly reports and summaries of customer inquiries.
Additionally, Microsoft has added ChatGPT technology to AI Builder, which allows businesses to automate workflows, and Dynamic 365, a business management platform. Currently, Microsoft is only adding new features to the aforementioned tools in the United States. (Source: Sina Technology)
Jointly built by BYD and Toyota, the price of FAW Toyota bZ3 pure electric medium-sized car starts at 169,800 yuan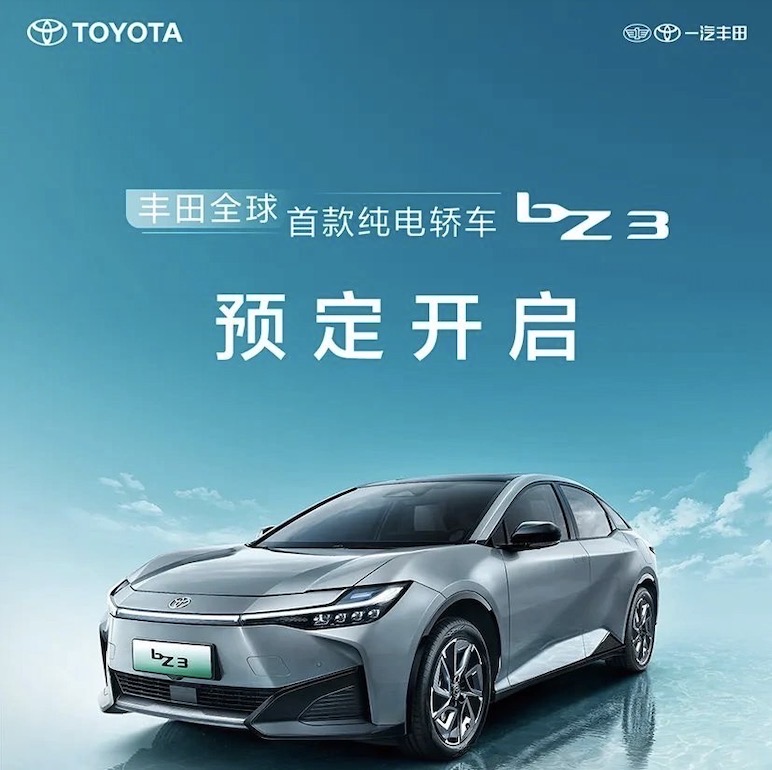 According to the news on March 6, FAW Toyota bZ3 announced the price today and started pre-orders. The price of the car is 169,800 to 199,800 yuan. This is a pure electric medium-sized fastback jointly built by BYD and Toyota. It is also Toyota's first pure electric sedan. Based on the e-TNGA architecture, it is equipped with BYD blade batteries and drive motors. The CLTC comprehensive cruising range is 517km and 616km respectively. (Source: IT House)

Researchers at Osaka University use Stable Diffusion to create high-definition AI brain-reading images
Recently, a study by Osaka University in Japan claimed to be able to use Stable Diffusion to reconstruct brain activity into high-resolution, high-precision images.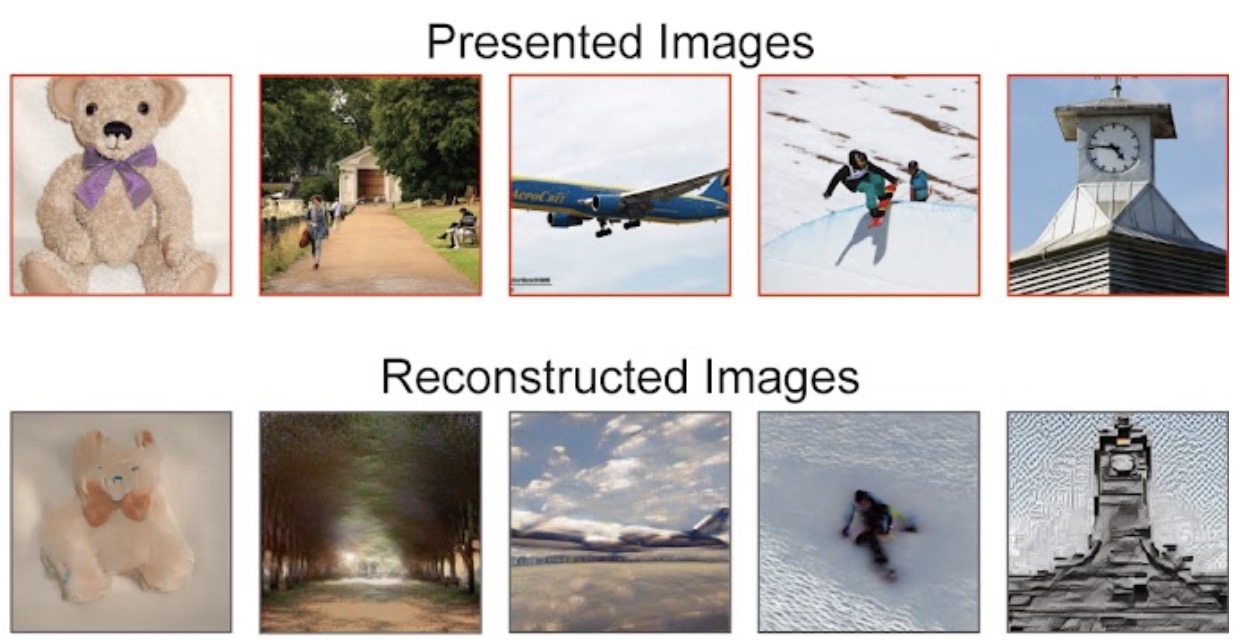 This picture is the picture seen and the image reconstructed from human brain activity|Screenshot source paper: High-resolution image reconstruction with latent diffusion models from human brain activity
Researchers at Osaka University's Graduate School of Frontier Biosciences and CiNet at Japan's NICT reconstructed visual experience from fMRI data based on Latent Diffusion Modeling (LDM), more specifically Stable Diffusion. Related papers are accepted by CVPR 2023.
Using Stable Diffusion to reconstruct visual images from fMRI data may mean that it may develop into a non-invasive brain-computer interface in the future.
Let AI directly skip the prompt project-human language, and perceive what is thought in the human brain. (Source: Xinzhiyuan)

Yang Jie of China Mobile: It is recommended that primary and secondary schools popularize programming education, and the curriculum should start from industries such as Metaverse
During the National Two Sessions in 2023, Yang Jie, member of the National Committee of the Chinese People's Political Consultative Conference and chairman of China Mobile, brought proposals on "popularizing programming education in primary and secondary schools" and "data center carbon emission management and policy optimization".
Yang Jie suggested improving the overall design, improving the curriculum system, and innovating the teaching model and environment. For example, in terms of improving the teaching curriculum system, clarify the overall curriculum content orientation of programming education, start with future-oriented industrial directions such as artificial intelligence, metaverse, and autonomous driving, and optimize and adjust the selection of programming languages ​​and the setting of key subject content modules.
In terms of innovative and intelligent teaching models, accelerate the integration and innovation of the new generation of information technology and programming education, develop "Internet + programming education", strengthen the promotion of new interactive models such as AI human-machine dual-teacher, VR/AR virtual teaching aids, and promote high-quality Coding education resources are shared, and based on academic big data, learning suggestions and guidance programs are tailored for different students to improve the efficiency and quality of programming education popularization. (Source: The Paper)