Google has launched a new generation of flagship products – Google Pixel 7 Prothis product is equipped with Google's latest self-developed processor Tensor G2.
Judging from the running scores before the mobile phone was released, the results on the Tensor G2 are basically the same as the Snapdragon 888. Although it still does not reach the level of first-line mobile phone processors, it can be regarded as a good result.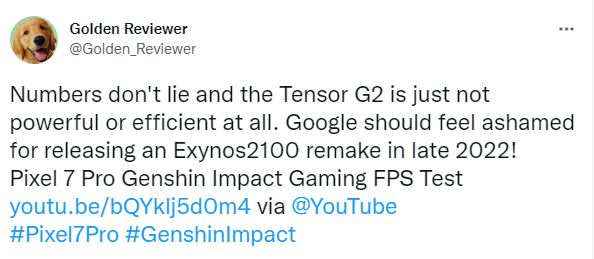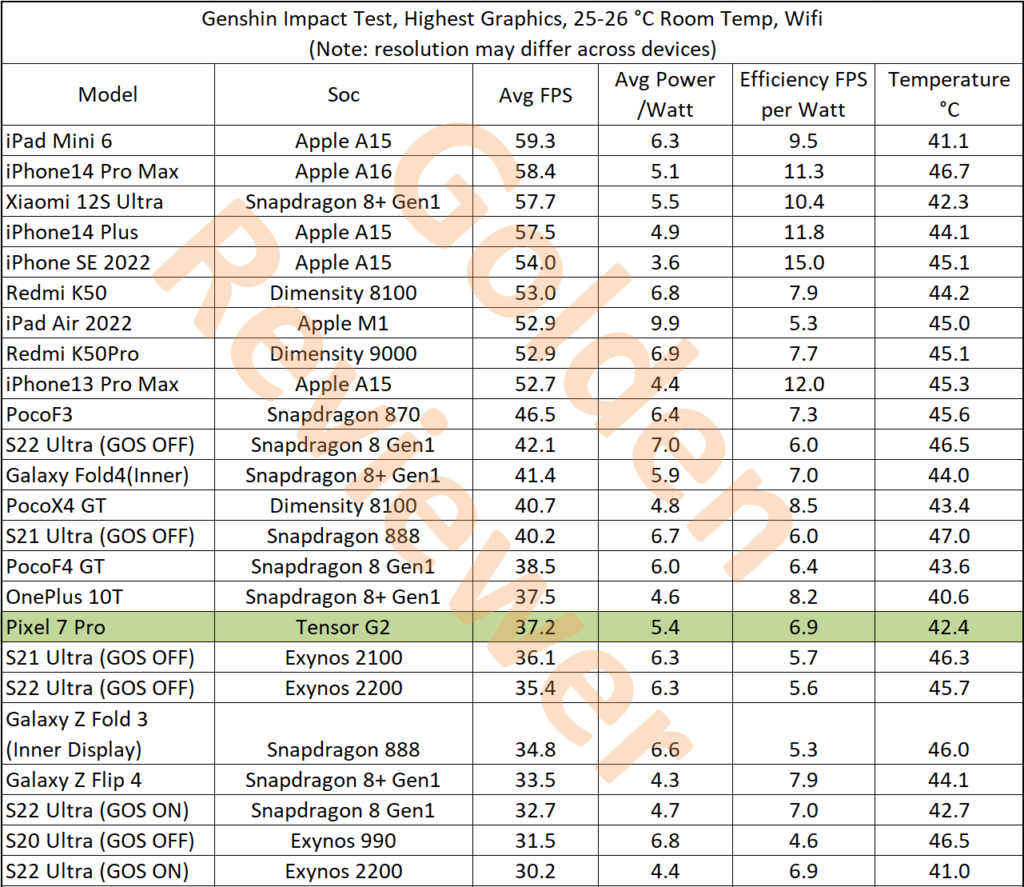 However, after the Google Pixel 7 Pro was released, some users tested the actual performance of the phone with Genshin Impact, and the results were disappointing.
According to the test results of user Golden_Reviewer,The average frame rate of Google Pixel 7 Pro running Genshin Impact is only 37.02 framesIn contrast, the POCO F3 equipped with Snapdragon 870 can achieve an average frame rate of 46.5 frames.
At the same time, when the Google Pixel 7 Pro was running "Genshin Impact",Frame rate dropped from 59 to 40 in just 30 seconds, and the frame rate performance after that is also not stable. This means that the Tensor G2, a processor that Google has high hopes for, is not even as good as the Snapdragon 870, a processor that has been on sale for nearly two years, in terms of actual game performance.
For more technical information, please continue to hold the Urban Tech Story version!
【source】