The Mengtian experimental module will be launched this month, and the construction of the Chinese space station has entered the final stage
According to the construction plan of China's space station, the Mengtian experimental module will be launched this month. At present, various test preparations are being carried out for various systems of the project to ensure that the construction of the Chinese space station is completed as scheduled.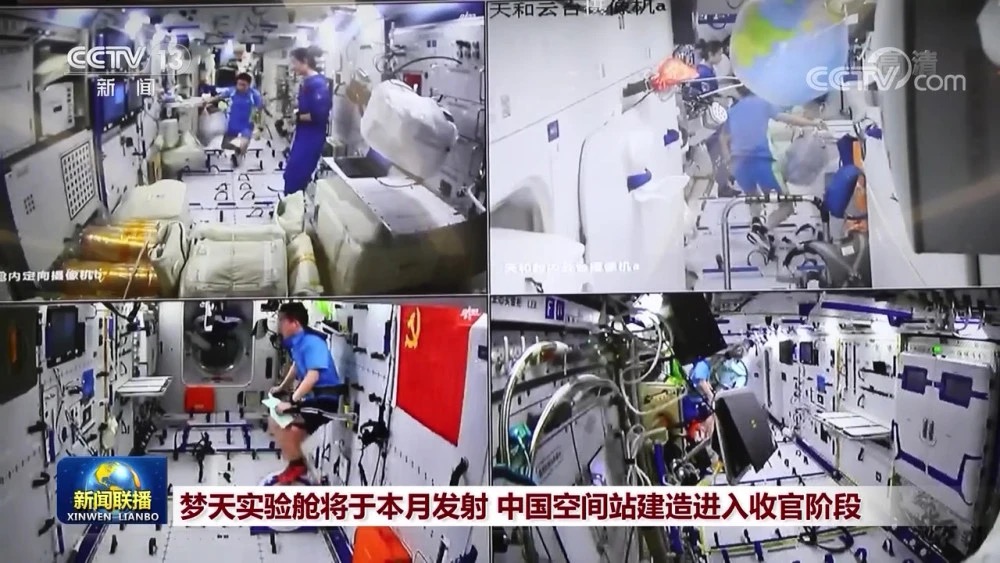 Image source: CCTV
In the past few days, the Shenzhou No. 14 flight crew has carefully maintained and cared for the space station assembly, preparing for the visit of the Mengtian experimental module. At present, the crew has been in orbit for more than 4 months, and their physical and mental state good.
In the early stage, the Long March 5B Yao-4 rocket completed the sub-system and two general inspection tests, and the joint general inspection of the capsule and rocket will be completed in the future. We will prepare, organize, and execute carefully to ensure a successful launch mission. (Source: CCTV Network)

The energy cost of a single vehicle has skyrocketed more than ten times, and Volkswagen is considering relocating its European production line
A few days ago, an auto agency released a report saying that the European energy crisis has caused the European auto industry to face huge energy cost pressures, and the restrictions on energy use before the advent of winter may cause auto factories to stop production.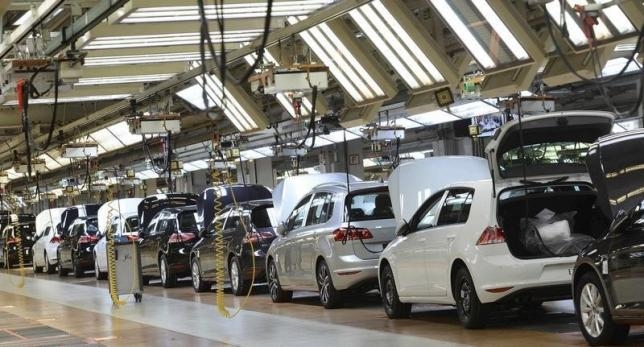 Image source: Visual China
The report pointed out that the energy cost of automobiles in Europe has risen from 50 euros per vehicle before the energy crisis to 687-773 euros, and the entire automotive industry supply chain needs to use a lot of energy, so automotive suppliers are under great pressure.
Against this backdrop, Volkswagen has warned that if energy prices are not brought down and stabilized within a reasonable range, Volkswagen is likely to shift production elsewhere. (Source: Fast Technology)
Tesla Cybertruck electric pickup truck exposed taillights, rear window design
On October 23rd, a well-known car blogger @陈昌燕 shared a Cybertruck video. In this video, the design of the Cybertruck's taillights and rear window is clear at a glance.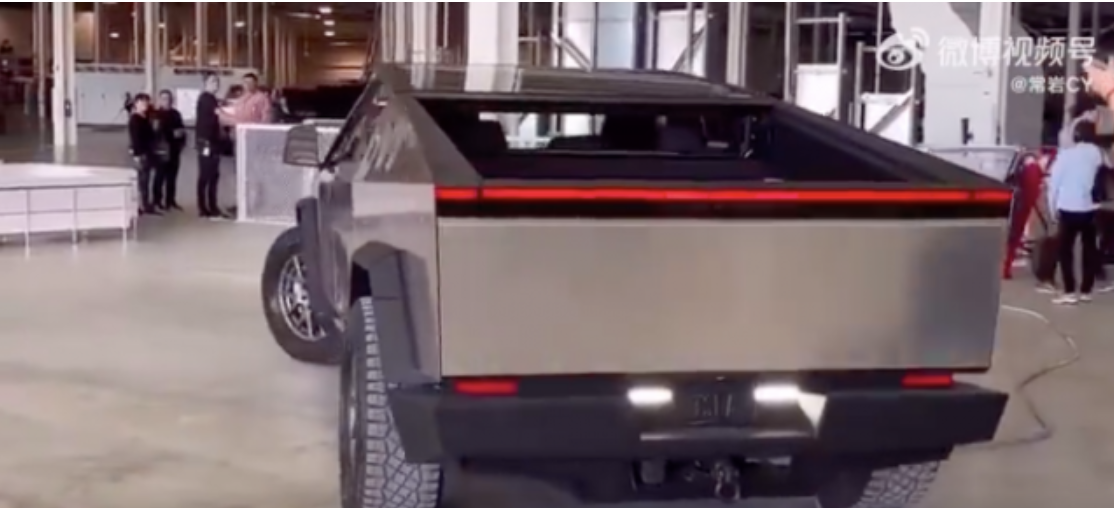 Image source: Weibo video account
Tesla released its Cybertruck electric pickup in November 2019. Since its release, the car has undergone several revisions and has been delayed several times.
The car was originally scheduled to go on sale at the end of 2021, but at Tesla's annual shareholder meeting in August, Musk confirmed that the car would go on sale in 2023.
Regarding the performance of the Cybertruck electric pickup, Musk revealed that the waterproofness of the Cybertruck electric pickup allows it to be used briefly as a boat, so it can cross rivers, lakes and even less turbulent oceans. (Source: TechWeb)

Another business shutdown, Sogou Science Encyclopedia will cease operations on November 11
In October 2020, Sogou launched Sogou Science Encyclopedia, which aims to "build the most professional encyclopedia in the scientific field". But now, two years later, this professional, reliable and rigorous encyclopedia platform has ushered in an unexpected ending.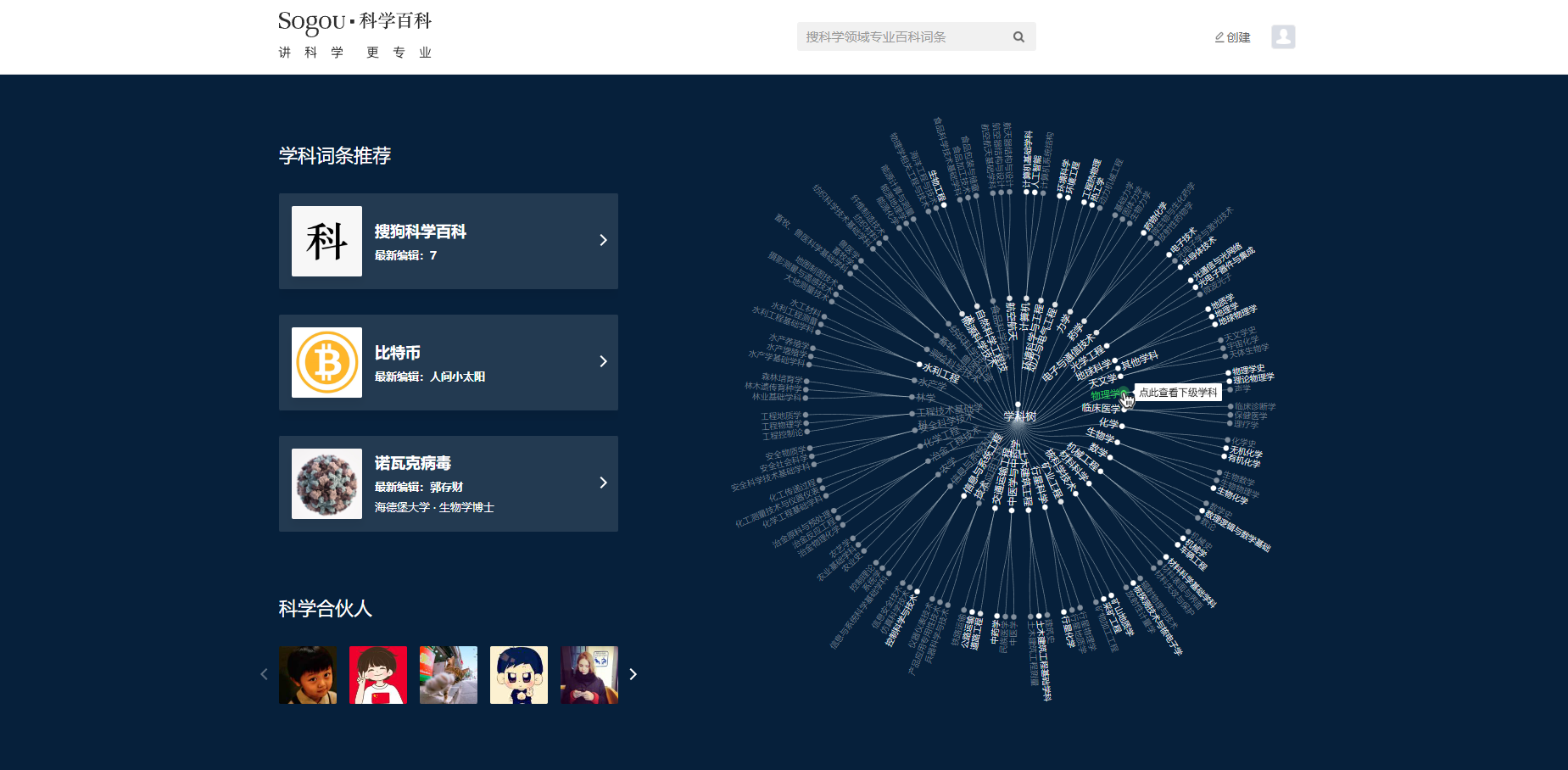 Image source: Sogou Encyclopedia
Recently, Sogou Science Encyclopedia issued an announcement saying that due to the adjustment of business direction, Sogou Science Encyclopedia will officially stop service and operation on November 11, 2022.
After the service is stopped, all data on the platform will be deleted according to relevant laws and the server will be shut down. Users will not be able to log in and use Sogou Science Encyclopedia, and the relevant content will not be retrieved after the platform is offline. (Source: Fast Technology)
YunOS space service will be offline on January 5, 2023, you can get 100GB permanent space of Alibaba cloud disk
Alibaba YunOS cloud space official website issued a notice that due to business direction adjustment, YunOS space service will be offline on January 5, 2023.
According to the YunOS user agreement, the official will continue to save user data files for 6 months from July 6, and will provide users who need to back up files with special storage space on Alibaba Cloud Disk that can be used continuously.
Cloud Space is a mobile cloud service launched by Alibaba YunOS. YunOS users can synchronize data such as contacts, messages, call records, pictures, notes, and browser bookmarks with Cloud Space.
Alibaba YunOS was integrated by the new AliOS as early as 2017, and stopped at YunOS 6, so the suspension of cloud services is also expected. (Source: IT House)

Essential Phone spiritual sequel Solana Saga mobile phone released: equipped with Snapdragon 8 +, priced at $ 1,000
Andy Rubin, the father of Android, launched the Essential Phone in 2017, but it went bankrupt before the second generation was released.
In December 2021, a company called OSOM announced plans for the OSOM OV1 smartphone. In June, OSOM announced a partnership with Solana Mobile to launch the phone, and the new name for the OV1 will be Saga.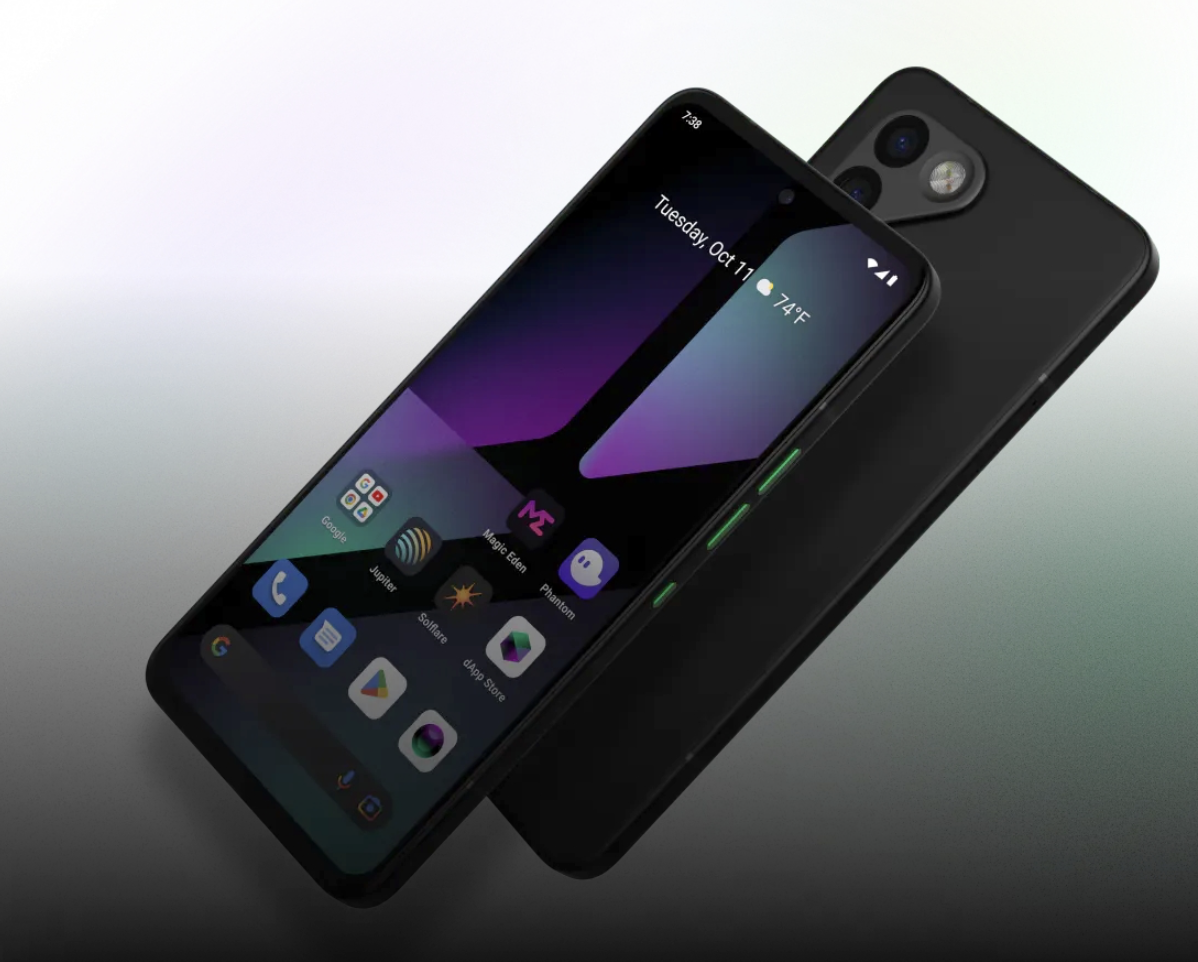 Image source: Visual China
On October 21, OSOM announced that the Solana Saga was open for pre-order and announced the detailed configuration of the phone.
The Solana Saga is powered by a Snapdragon 8+ Gen 1 processor, with a 6.67-inch 120Hz OLED screen, 12GB LPDDR5 memory and 512GB UFS storage.
The phone features Web3 capabilities, Android 13, Seed Vault, Solana dApps store, and Saga Pass.
The Solana Saga is priced at $1,000 and is available for pre-order for $100 and will ship in early 2023. (Source: IT House)
Xiaomi releases Ultraman customized version of the watch: 799 yuan, supports WeChat, QQ
On October 23, Xiaomi released the Ultraman version of Mi Rabbit Children's Phone Watch with a pre-sale price of 799 yuan. Participating in the pre-sale will also give Xiao Ai portable speakers. The Ultraman version of Mi Rabbit Children's Phone Watch incorporates elements of Ultraman Cerro, and children can trigger special effects on the watch by making exclusive transformation actions and skills of Cerro.
MiDrone Children's Phone Watch breaks the social barriers between children's watches of various brands. You can add friends with mobile WeChat, mobile QQ, other brands of children's watch version WeChat and QQ, send messages, make voice and video calls, and communicate more conveniently.
It also supports WeChat and Alipay payment. Among them, WeChat Pay can use parents' WeChat to scan the code to open the payment code. Alipay supports consumption limits, and parents can disable it at any time. (Source: Fast Technology)

Advanced genomics approach offers new hope for marine conservation
Despite the enormous potential of genetic and genomic technologies to protect marine life, they are currently underutilized.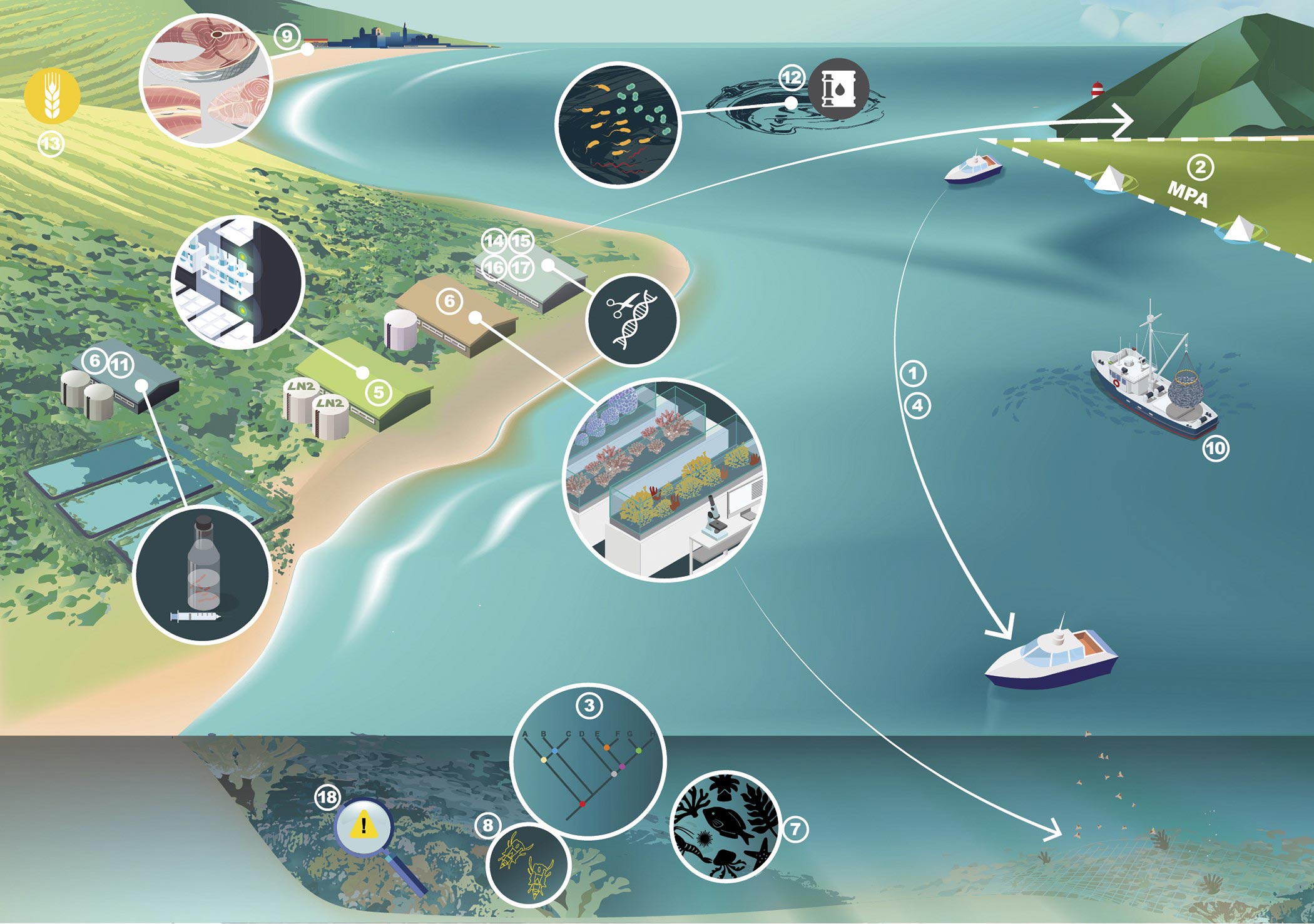 Image source: Visual China
For example, DNA sequencing can now identify illegally caught seafood products to protect threatened species. DNA from seawater samples — known as environmental DNA — is emerging as a more viable alternative or complement to traditional SCUBA-based surveys of marine biodiversity, and can also be used to monitor disease outbreaks and the spread of invasive species.
In addition, existing genomic technologies can help the fisheries sector master fish stocks and monitor how fish adapt to stressors in their environment.
Genomic technologies can greatly improve conservation and restoration efforts, but only if the gap between genomics experts and managers of marine biodiversity can be bridged. (Source: cnBeta)

Astronomers discover a 'marshmallow' world about 580 light-years from Earth
Using the WIYN 3.5-meter telescope at Kitt Peak National Observatory in Arizona, astronomers have observed an unusual Jupiter-shaped planet orbiting a cool red dwarf star.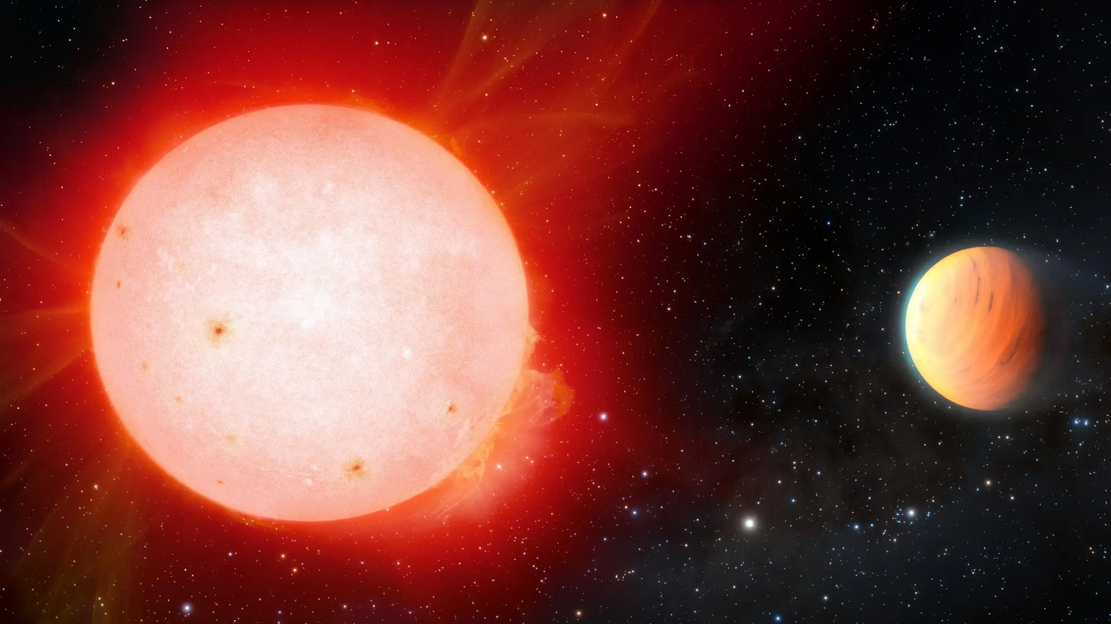 Image source: Visual China
Located about 580 light-years from Earth in the constellation Auriga, the planet, identified as TOI-3757 b, is the least dense planet ever detected around a red dwarf star, with an estimated average density similar to that of a marshmallow.
Red dwarfs are the smallest and faintest members of the main sequence stars, which convert hydrogen to helium at a steady rate in their cores. Red dwarf stars can be very active and burst into powerful flares. This could strip away the atmospheres of orbiting planets, making the star system a seemingly unsuitable place for such a yarny planet to form. (Source: cnBeta)