A while ago, Google tested a feature of YouTube Premium that made it impossible for some free users to watch 4K videos. Tested users will see the word "Premium" next to the option for 4K/2160p when they select a specific resolution for a video, meaning users will need to upgrade to Premium to watch 4K video.
The test adds a new limit for YouTube's free users, as well as a new "perk" for YouTube Premium. However, after the test was discovered, netizens scolded constantly. According to the latest news, multiple tweets from the official TeamYouTube account on Twitter stated that Google and YouTube have now completely stopped the experiment of giving Premium users exclusive access to 4K video.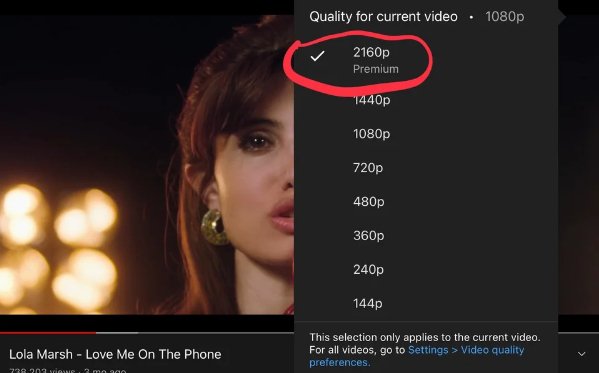 At present, the official has not given the reason for the suspension. Perhaps a large amount of negative feedback on the Internet has played a role in the decision-making. Therefore, the official is likely to cancel the function and suspend the test. Notably, in a tweet, the YouTube team provided a link for fans to provide direct feedback on YouTube Premium's 4K resolution policy.
When the feature was first revealed, the new limit for 4K video was only being tested with a small group of users to get feedback on the changes. Perhaps due to user backlash and dissatisfaction, Google may decide not to restrict 4K video to YouTube Premium.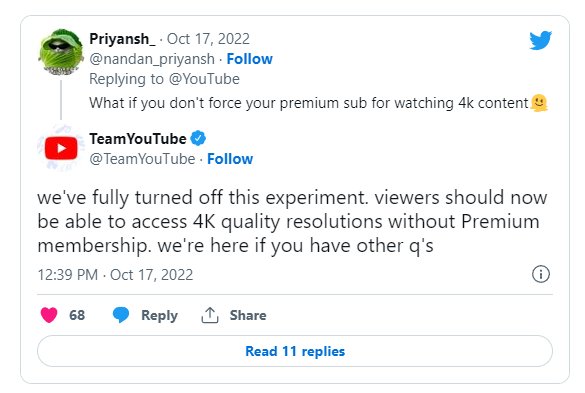 It is reported that YouTube has supported 4K video since 2010, years before the resolution format became common, allowing the service to be more future-proof. For the next 12 years, YouTube also supported 8K video for all users, including free YouTube users.
For more technical information, please continue to holdUrban Tech Story Edition!
【source】