As time approaches the second half of the year, there are more and more revelations about the Samsung Galaxy S23 series.Today, the whistleblower "i Ice Universe" has been exposedCase for Samsung Galaxy S23。
This Samsung Galaxy S23 phone case is also basically consistent with the previously exposed body design. According to previous reports, the Samsung Galaxy S23 body size is about 146.3 × 70.8 × 7.6mm. Compared with the previous generation Galaxy S22, the "frame" of the camera module has been removed, and an independent camera arrangement similar to the Galaxy S22 Ultra is used.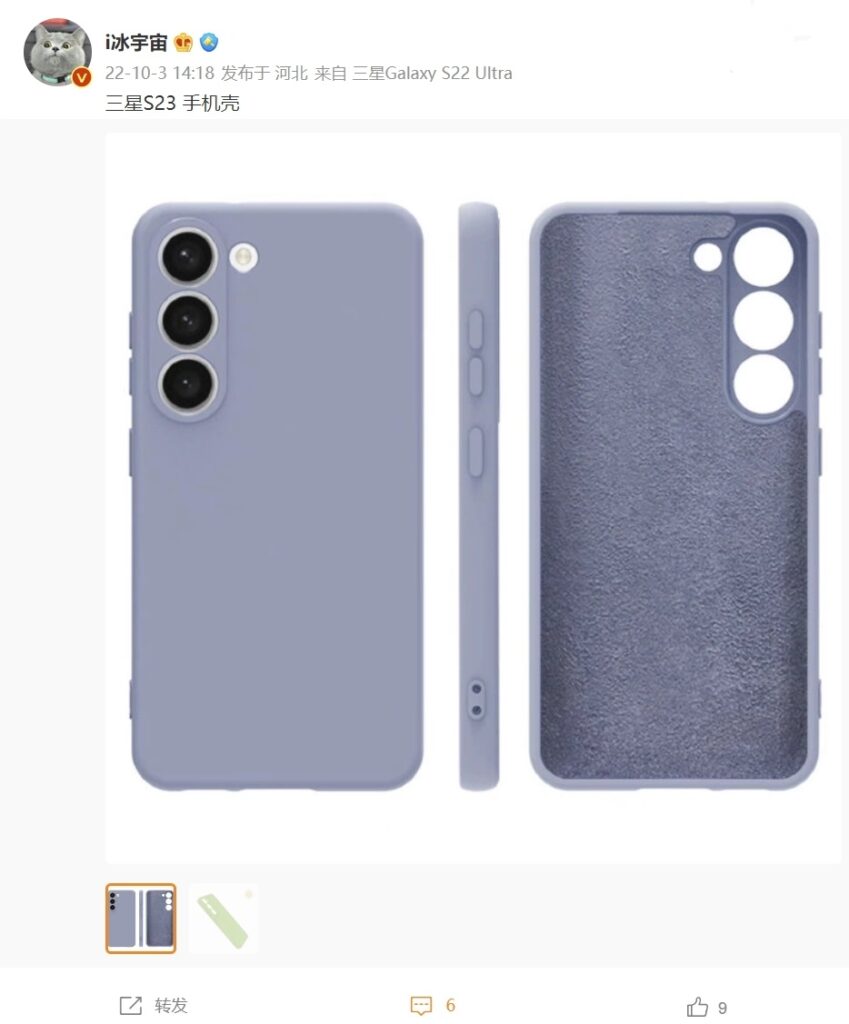 The two cases reveal that the button locations will remain in line with the Samsung Galaxy S22, while the camera bump will now feature a thinner design in line with the Samsung Galaxy Z Fold 4. Interestingly, Samsung is also preparing a similar camera bump design for the upcoming Samsung Galaxy A14, which was also leaked in the form of renders recently.
Judging from the previously exposed renderings, the Samsung Galaxy S23 uses a 6.1-inch center punch display and is expected to be equipped with a 12MP front camera. Additionally, the Samsung Galaxy S23 is expected to be powered by a Qualcomm 8 Gen2 processor with larger RAM and battery.
It is understood that the Samsung Galaxy S23 (SM-S9110) and Galaxy S23+ (SM-S9160) have passed 3C certification on September 25, and the certification shows that the new phone is still equipped with a 25W charger like the previous generation.
For more technical information, please continue to hold the Urban Tech Story version!
【source】