Previously, Bank Negara Malaysia had announced that banks and financial institutions in Malaysia would stop using SMS one-time passwords (OTPs) in favor of more secure authentication methods for all related online transactions and activities.In addition to Maybank and CIMB have switched to app authentication, now Public Bank has also launchedSecureSign Verificationthe user does not need to wait for the SMS TAC to pass the verification.
It is reported that Public Bank SecureSign verification allows users to passTouch ID/Face ID identification or 6-digit SecurePIN to verify bank transactions, no verification via SMS is required. It should be noted that although the PB engage MY app can be installed on multiple mobile devices,But only one device can register and activate PB SecureSign。
Signing up for PB SecureSign is easy, all you need is:
Log in to PB engage MY, the system will automatically instruct the user to register with PB SecureSign
Set up a 6-digit SecurePIN verification code
Register for Face ID/Touch ID identification verification
After completing the above steps, you can successfully submit the PB SecureSign application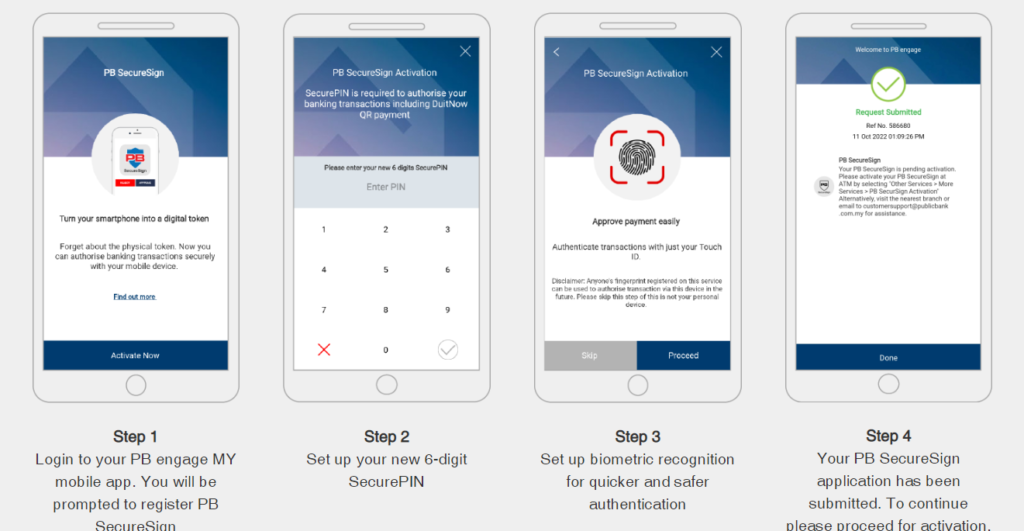 Of course, users can also go to a nearby Public Bank branch or ATM/CRM to activate PB SecureSign.For more details go toPublic Bank official websitelearn.
For more technical information, please continue to hold the Urban Tech Story version!