Recently, it came out that the AMD Ryzen 7000 processor's game performance under Windows 11 system is not as good as Windows 10 system, and some people even suspect that Microsoft is negatively optimizing AMD!
It was previously reported that after upgrading to Windows 11 22H2, the performance of Ryzen 7000 series CPUs based on the Zen 4 architecture will decrease in gaming. However, according to Tom's Hardware,AMD recently pulled all reports of Ryzen 7000 performance degradation when using Windows 11.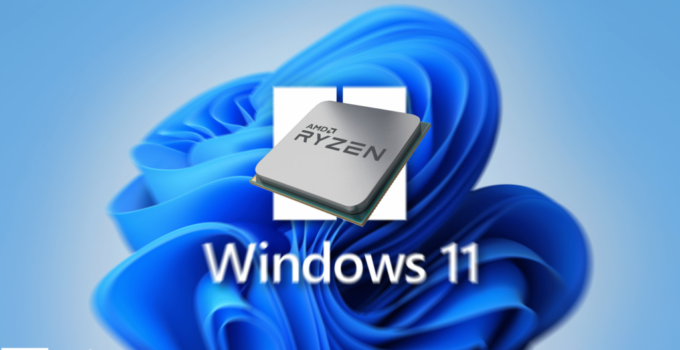 These reports come from independent, seasoned testers who say the new Ryzen 7000-series processors aren't performing as well, especially when running on the new Windows 11 22H2 update.
AMD officials recently responded to the issue, stating that they have been informed of reports of unexpected performance differences in some games with the Ryzen 7000 desktop version, as well as performance differences between Windows 11 and Windows 10 in some games. But according to tests so far,Significant differences in game performance in operating scenarios and games due to different operating system versions have not been observed.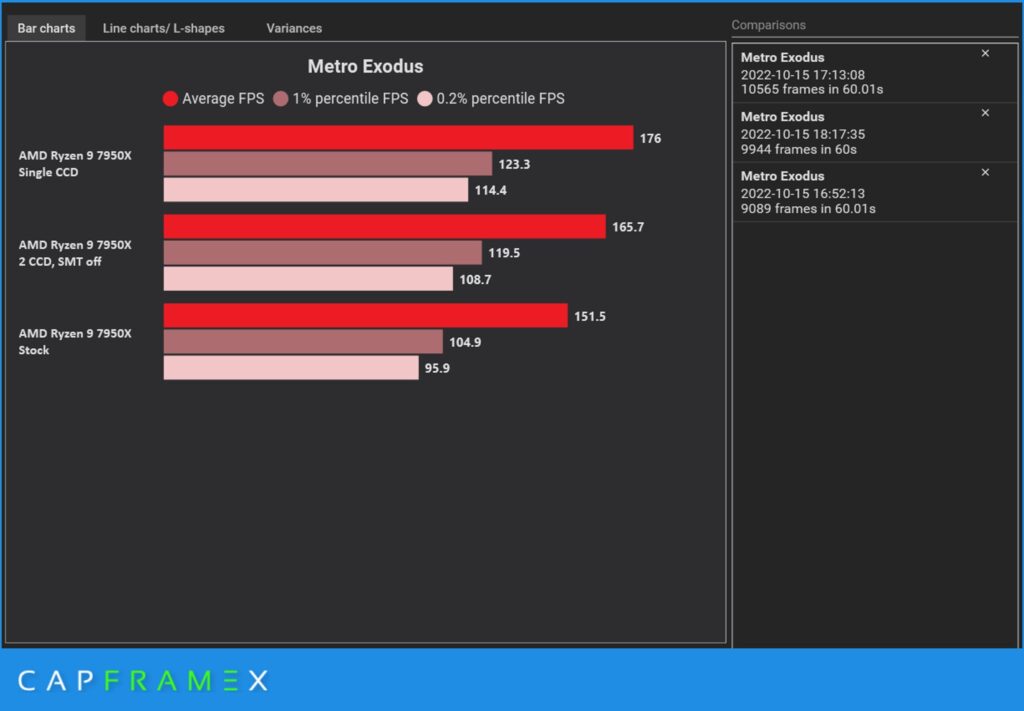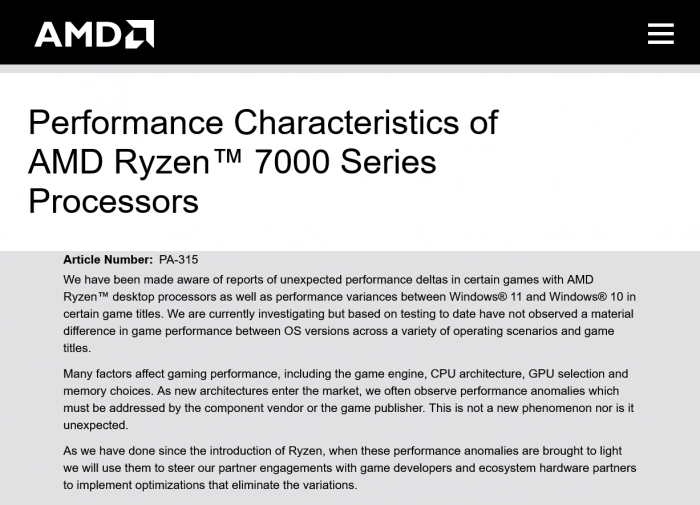 AMD said that there are many factors that affect game performance, including game engine, CPU architecture, GPU and memory, etc. Ryzen 7000 uses the new Zen 4 architecture. As the new architecture enters the market, some performance anomalies are just common phenomena , has nothing to do with the Windows 11 system, and can be solved after the related games are optimized for the new architecture.
So in a nutshell, AMD believes these issues are the reason games aren't optimized for the new processors. It is understood that previous reports from technicians stated that disabling SMT has been found to be more helpful if you encounter the above performance issues, especially if fewer CCDs (CPU computing chips) are deployed.
For more technical information, please continue to hold the Urban Tech Story version!
【source】