The RTX 4080 12GB graphics card originally scheduled to be released on November 16 was suddenly canceled by NVIDIA. In the official statement, the reason given by NV said that the name was not good, which caused trouble to the players. In this regard, Kim Seung-gyu, CEO of NVIDIA Korea, gave a further explanation. He said that based on consumer feedback, the company found that the naming of the RTX 4080 12GB caused great confusion.
He emphasized that usually, companies intuitively inform consumers of performance levels through product model names, but the huge performance difference between RTX 4080 12GB and 16GB has made users messy.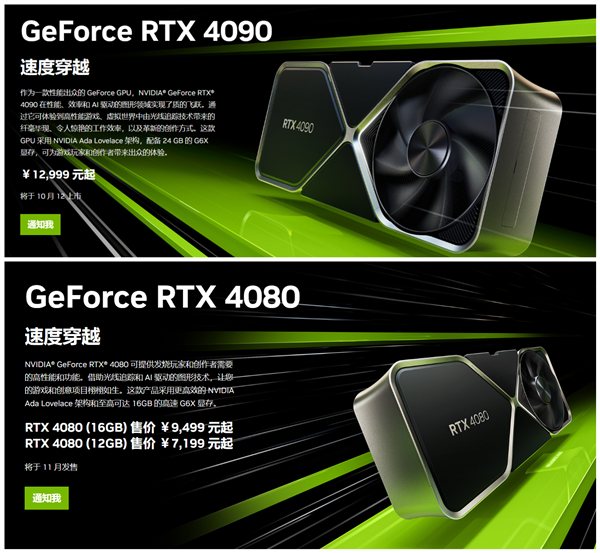 We have analyzed the doorway many times before. Even based on NVIDIA's official game test data, the game performance of the RTX 4080 16GB is at least 24% higher than the 12GB version, and the game performance is at most 30%. This gap surpasses the RTX 3080 and the RTX. 3070 increase. Not to mention, it has the name of x80, and it is only equipped with 192bit wide video memory, which is the first time in the history of NV. It is reported that the RTX 4080 12GB was originally designed as an AD104 core and integrates 7680 CUDAs.
Although NVIDIA will compensate AIC partners for the loss of RTX 4080 12GB announcement, materials, etc. due to cancellation, it is expected that it will eventually "gorgeous return" in the form of RTX 4070 Ti.
【source】