Following the Redmi X Pro, Redmi launched a new game TV product this week, the Redmi XT, which supports dual 120Hz high refresh rate, HDMI 2.1 interface, and VRR variable refresh rate. The suggested price starts at 2999 yuan (about RM1961).
The Redmi XT TV uses a metal body with a full-screen design. The screen uses 4K resolution and supports dual 120Hz high refresh rate, that is, 120Hz refresh rate and 120Hz MEMC motion compensation. The latter uses chip algorithms to optimize high-speed moving pictures in real time, allowing motion The picture is more stable, smoother and clearer.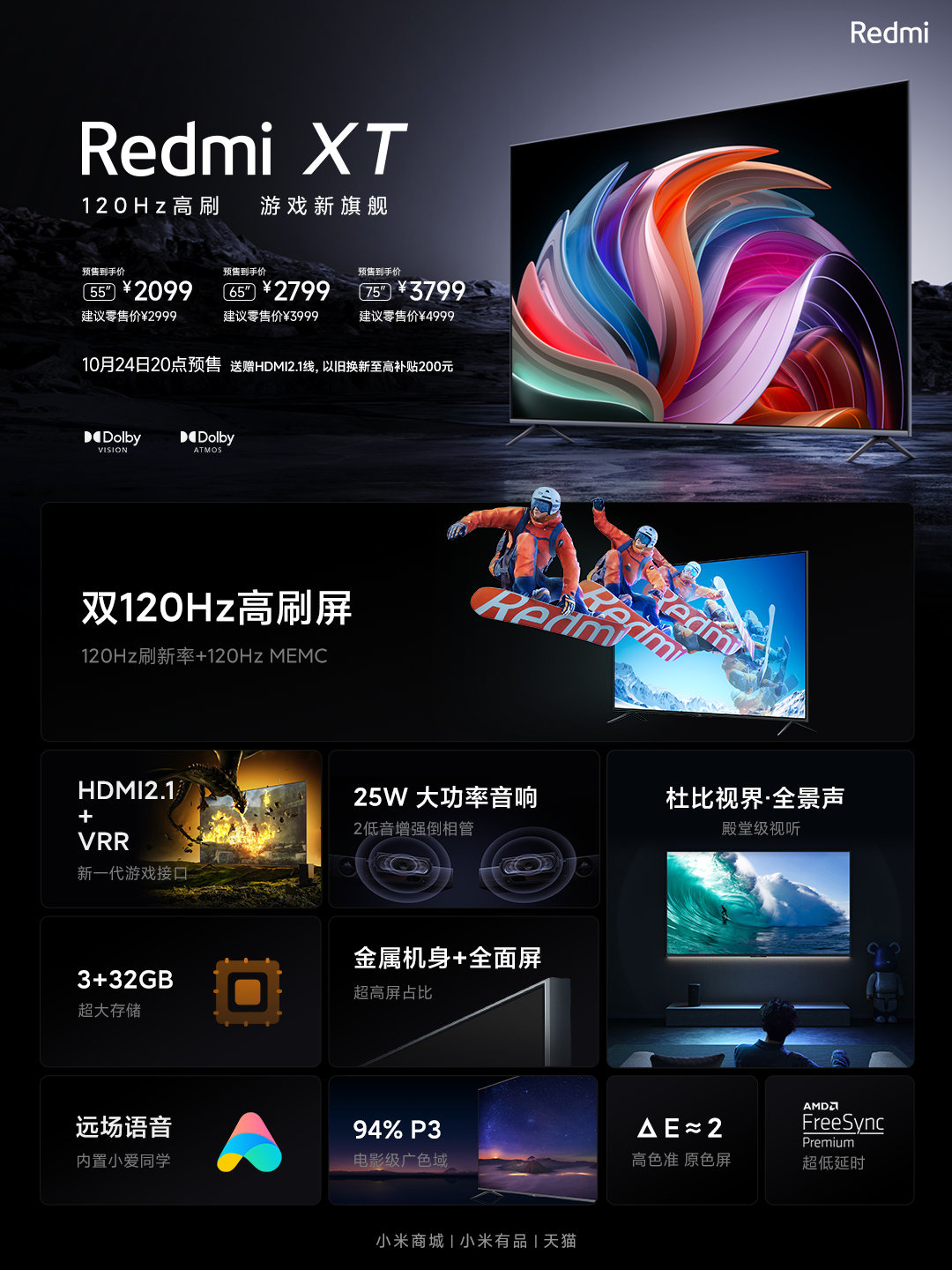 The Redmi XT TV uses a high-caliber primary color screen. The gamma curve and color temperature will be adjusted before leaving the factory. The Delta E is about 2, and it supports 94% DCI-P3 wide color gamut and 1 billion primary color display. In terms of core configuration, the new TV uses a quad-core A73 processor, equipped with 3+32GB storage, supports multitasking, and complex instructions.
In terms of sound, the Redmi XT TV has built-in 4 speakers, 2 bass-enhancing inverter tubes, and 25W independent dual-frequency high-power audio. The official claim is that it has transparent treble and surging bass, and the overall sound is soft and full. In addition, the TV supports Dolby Vision. and Dolby Atmos.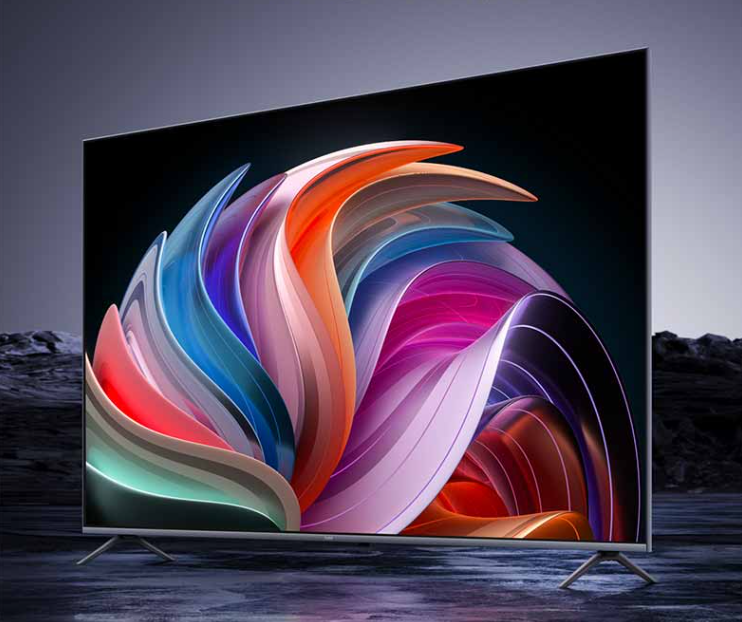 In other respects, the Redmi XT gaming TV is equipped with HDMI 2.1 interface, which brings lower input lag, supports VRR variable refresh rate, does not tear the picture, has passed AMD's FreeSync Premiumm certification, and can also be controlled by Xiao Ai's far-field voice. Support mobile phone, notebook and third-party software screen projection.
For more technical information, please continue to hold the Urban Tech Story version!
【source】