At the new product launch last night, in addition to the release of the latest mobile phone Redmi Note 12 series,Xiaomi also released the first Redmi projector, with the standard version starting at 999 yuan(about RM652, suggested retail price of 1399 yuan, about RM914)the PRO version starts at 1299 yuan(about RM848, the suggested retail price is 1599 yuan, about RM1,045).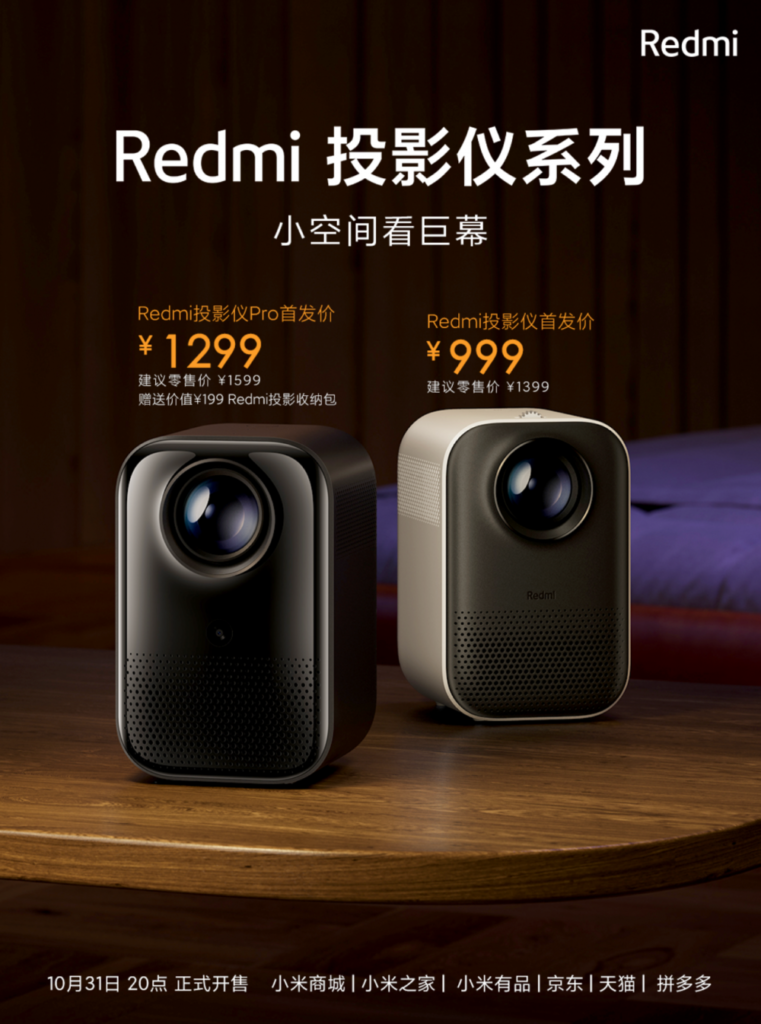 According to the official introduction, the Redmi projector supports 1080p physical resolution and has 150ANSI brightness.Launched with Amlogic T950D4 quad-core processorthe standard version comes with 1.5GB RAM and 8GB flash storage, and the Pro version comes with 1.5GB RAM and 16GB flash storage.
In other respects, the Redmi projector supports dual-band Wi-Fi, supports automatic correction, is equipped with 2*3W full-frequency speakers, and interfaces include HDMI, USB, and headphone jack; using 1080P physical resolution, 1.2:1 transmittance ratio, it can be easily cast 40-inch to 100-inch screen (projection distance is about 107cm to 267cm), the maximum can be projected 120 inches.
The Redmi projector has a newly designed cooling system, and according to the results of continuous aging experiments, the service life of the whole machine can reach 15,000 hours, and you can watch 2 movies every day for 10 years with confidence. Built-in dual speakers, richer sound levels and space, stereo immersive listening sense; perception module integrated far-field pickup microphone, with anti-noise voice recognition algorithm, what movie you want to watch, call Xiao Ai to help you do it, completely liberate hands.
The standard version adopts a black and white color matching design, while the Pro version adopts an all-black body design. The measurements are exactly the same, and the length, width and height are 129.5x117x179.4mm. It will be available in the Chinese market on October 31st. There is news coming to Malaysia.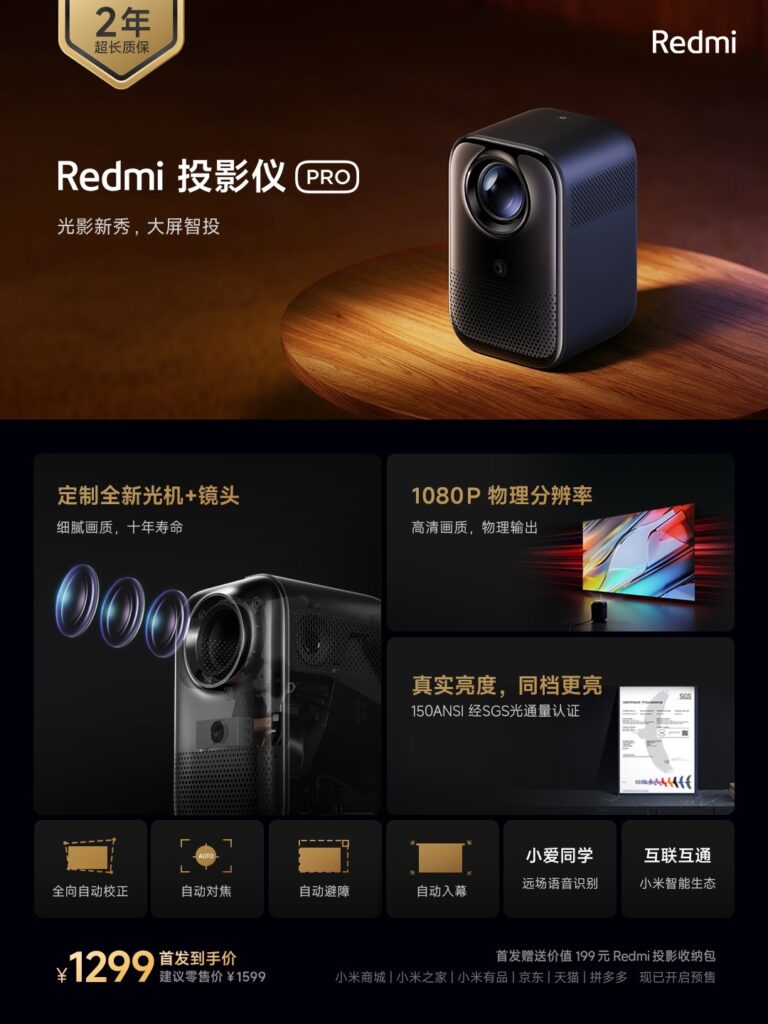 Xiaomi officially stated that it cooperated with Yishu Technology to customize a new closed optical machine, with a high-definition ultra-transparent optical lens, to project a clearer and more delicate true color image quality.For more details, visitXiaomi Youpin。
For more technical information, please continue to hold the Urban Tech Story version!
【source】